Nell'estate 2005 Repubblica sul suo sito indice un concorso letterario per i lettori. C'era da scrivere un mini articolo di 1600 caratteri con il racconto delle proprie vacanze. Ai vincitori sarebbe andato un premio, non ricordo quale, inoltre il pezzo, oltre che ad apparire online sul sito, sarebbe stato anche pubblicato su carta nell'inserto viaggi. Decisi di partecipare e lo feci con questo pezzo:
Il concorso
Viaggiatore è colui per il quale il viaggio è più una scelta che non una banale parentesi da se stesso, non ha dettagli sul suo rientro, se mai avverrà. Io invece ero decisamente turista il giorno della partenza da Orio per Valencia, tutto era pianificato minutamente: il volo, il noleggio dell'auto, gli alberghi, il ritorno. Valencia passò in fretta: la ricerca affannosa dell'albergo per gli stradoni palmati della città, un giro per il suo centro storico dal fascino losco e decadente in contrasto con il suo moderno sontuoso e scintillante e via.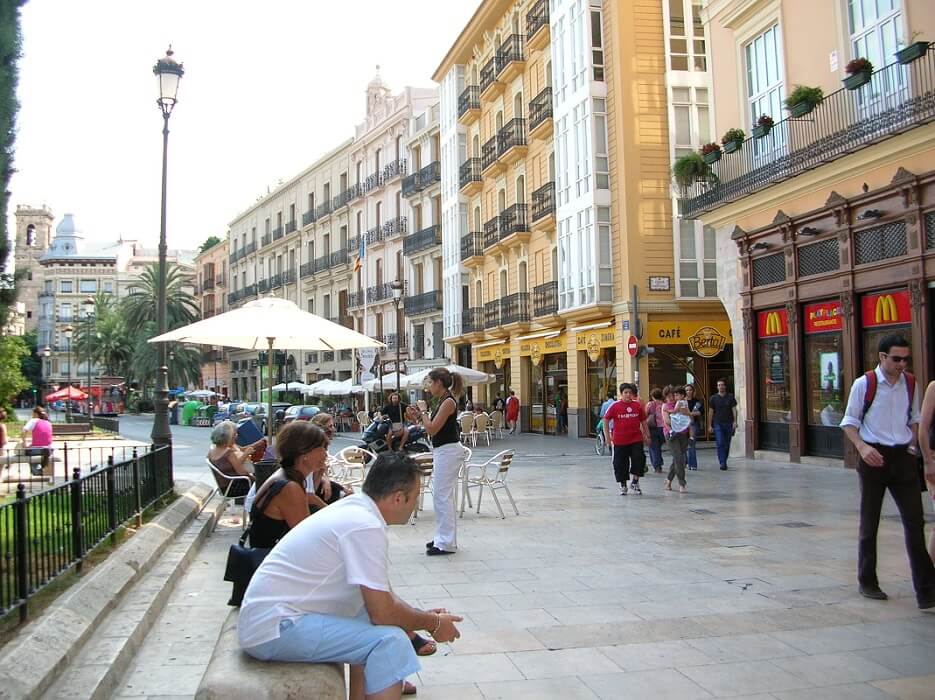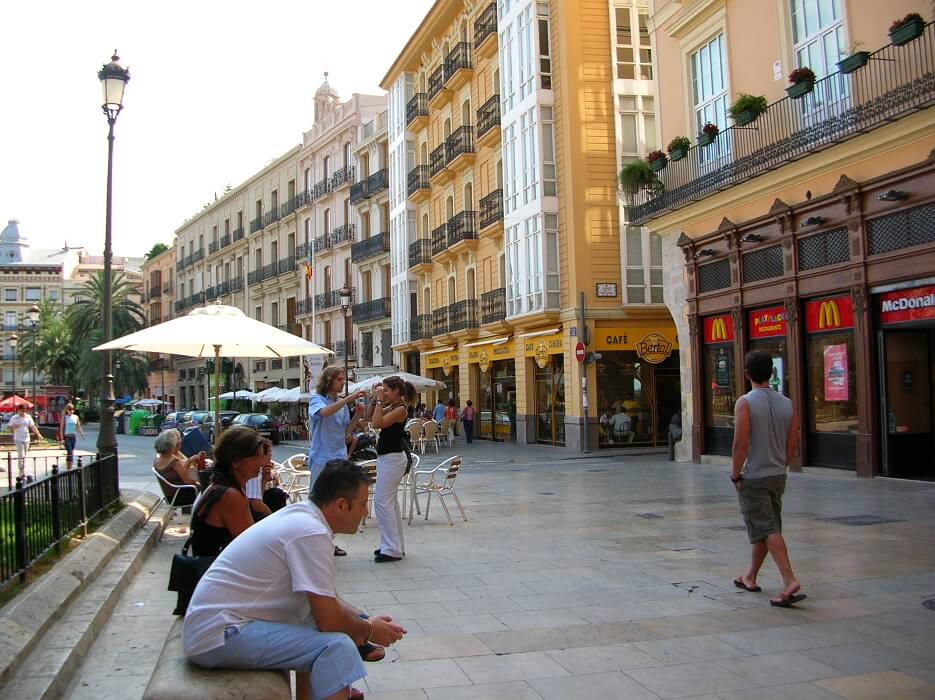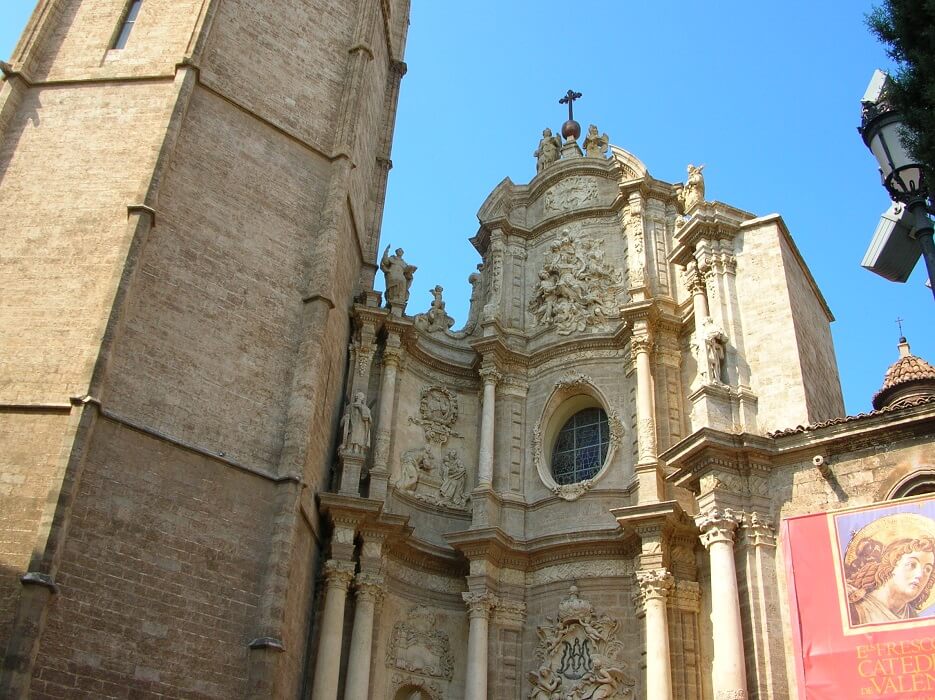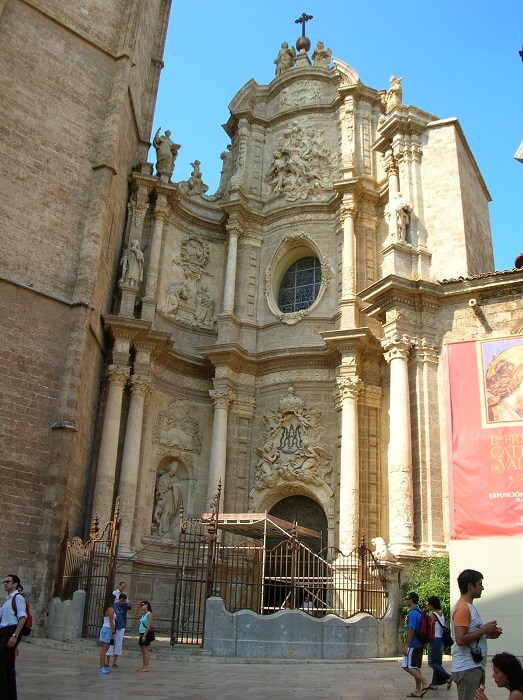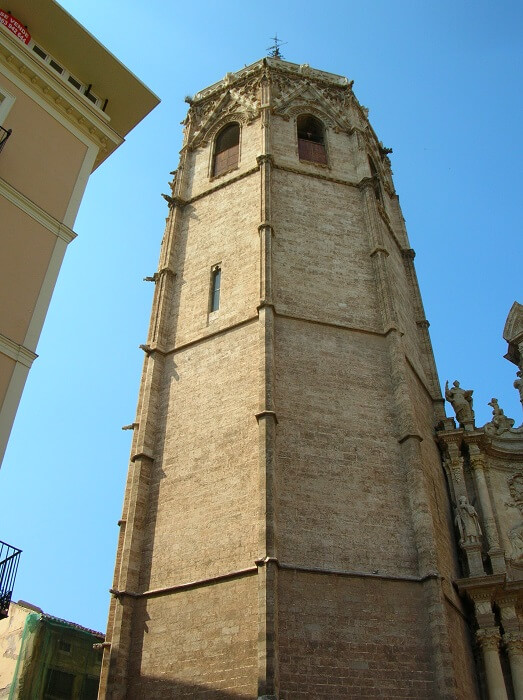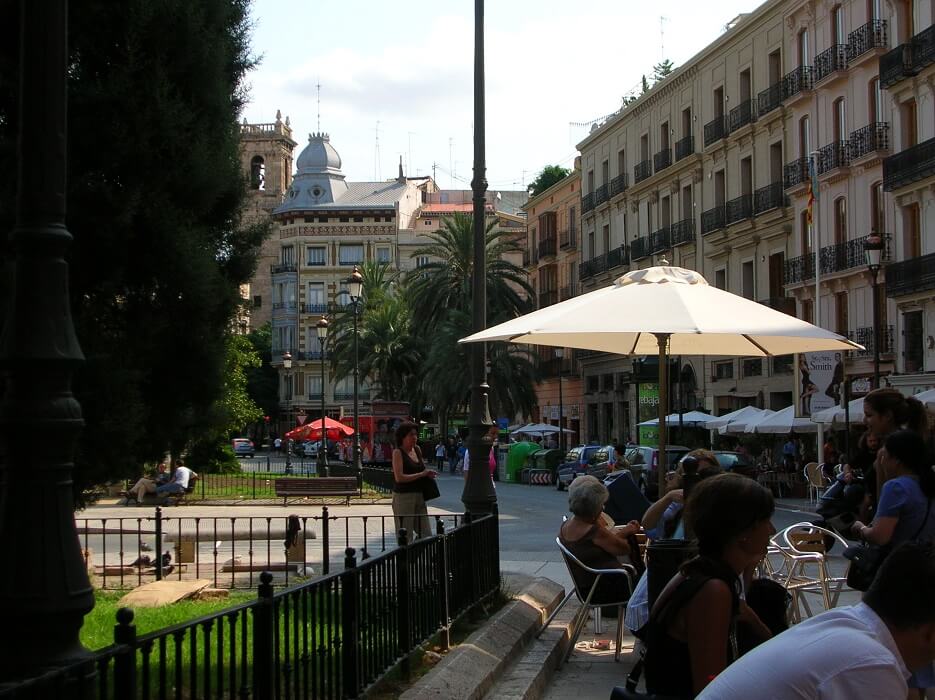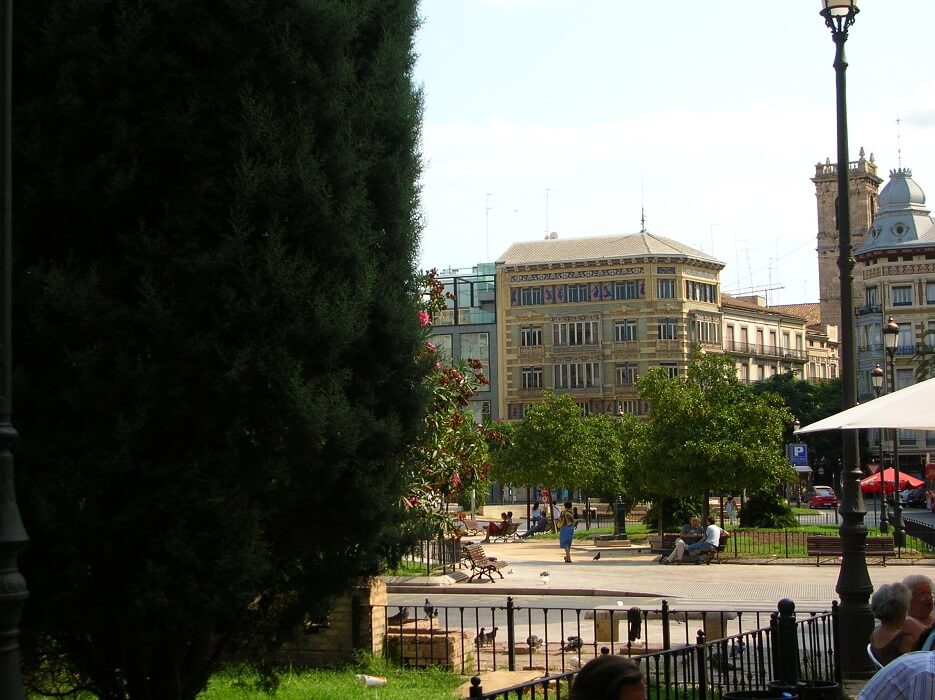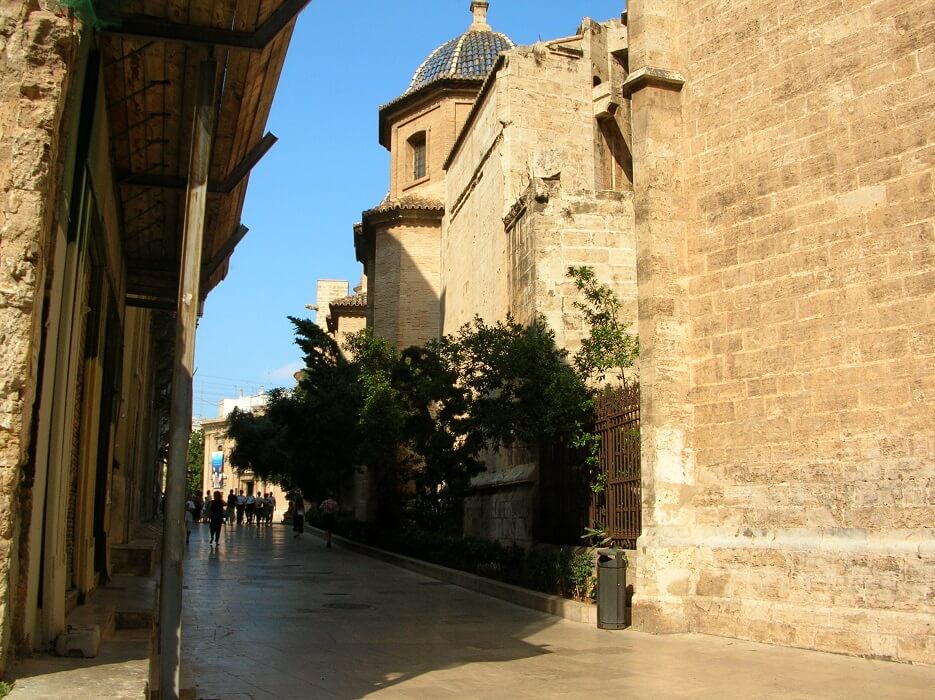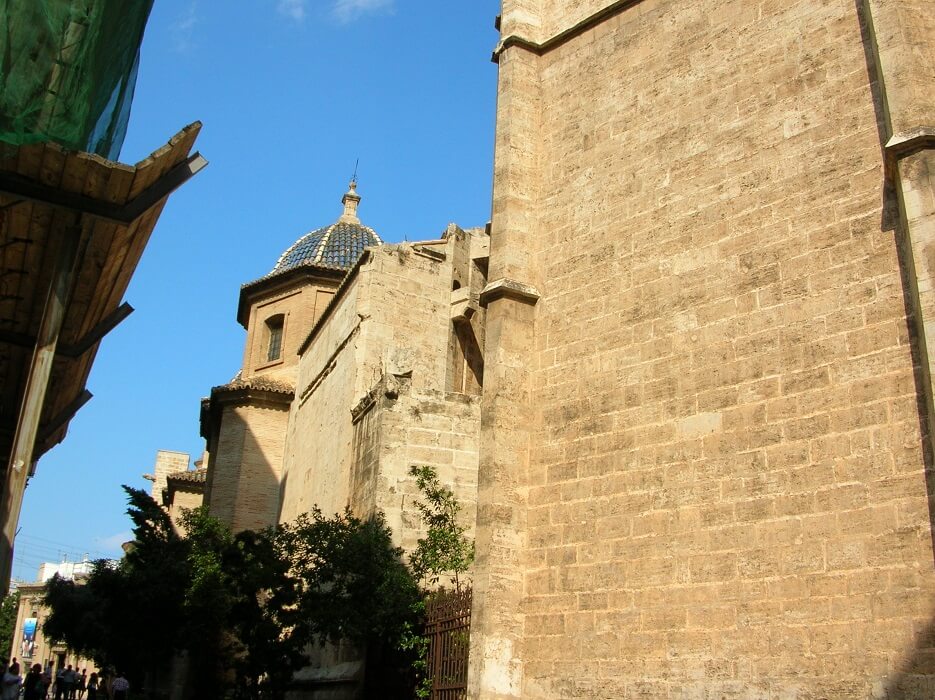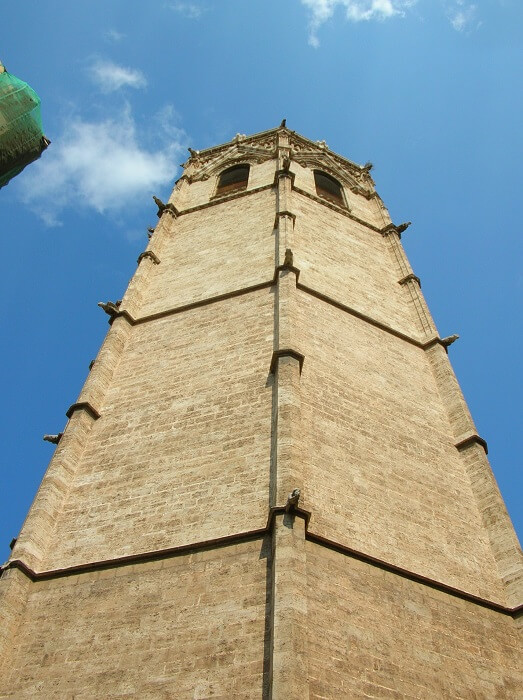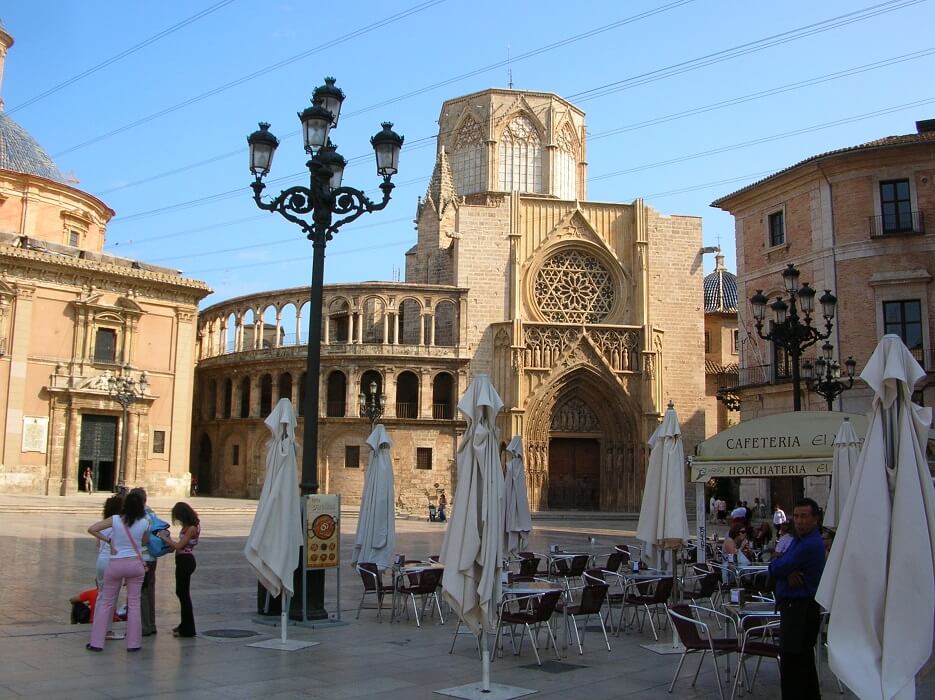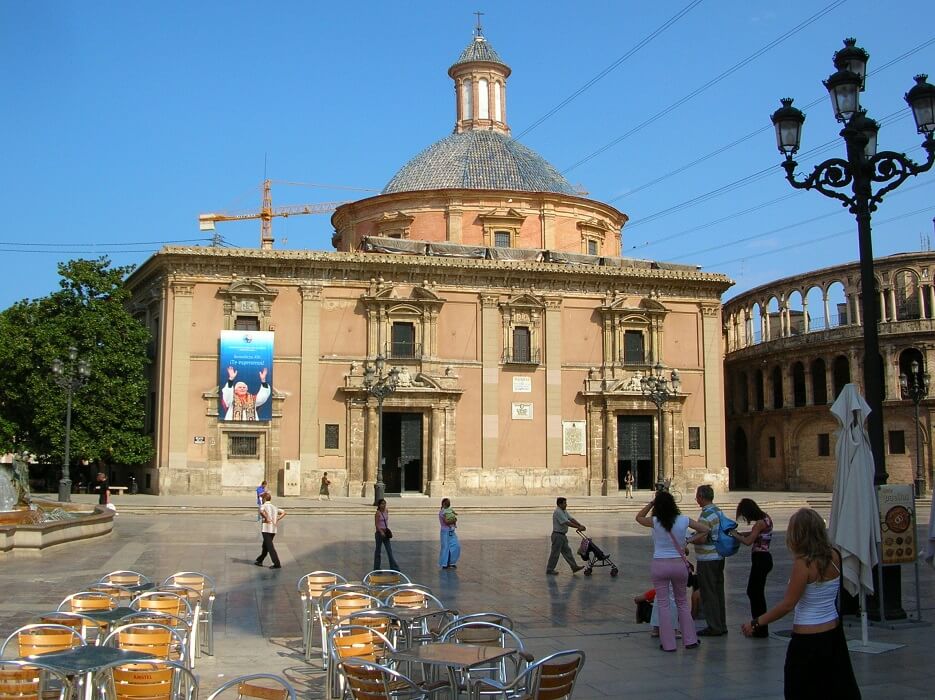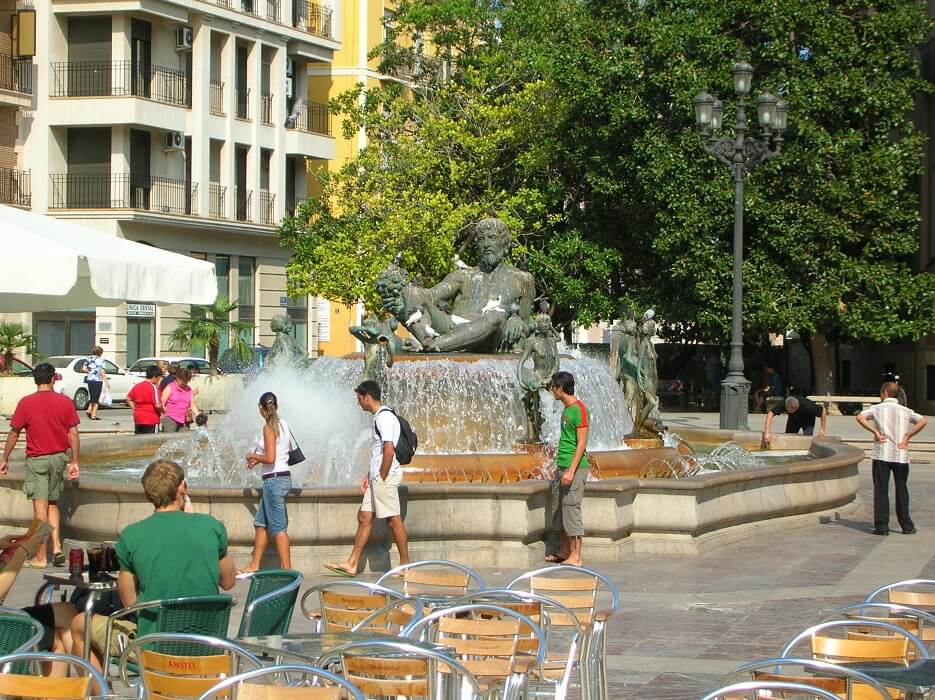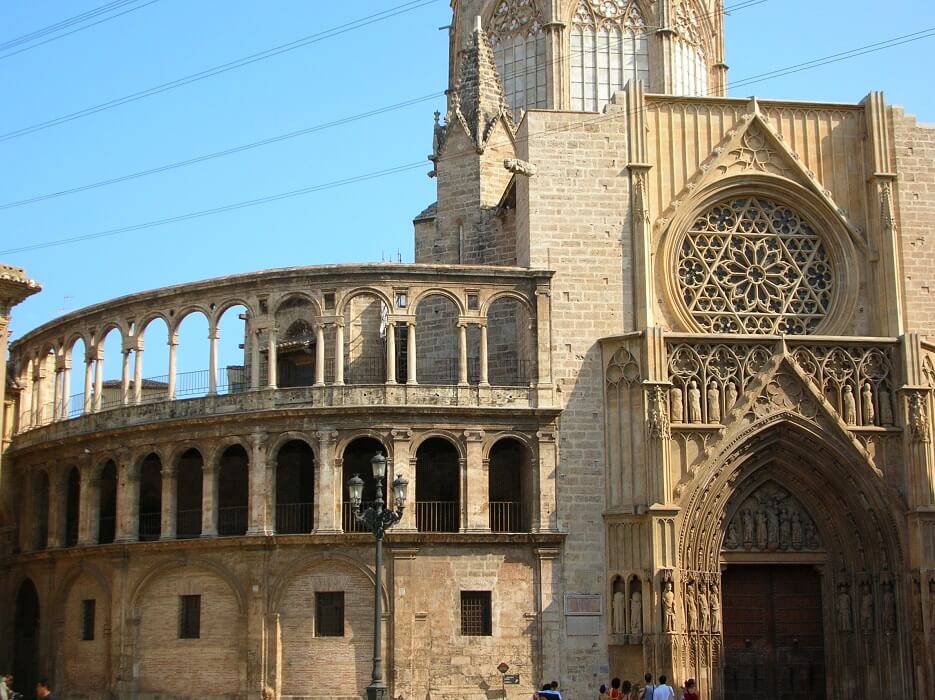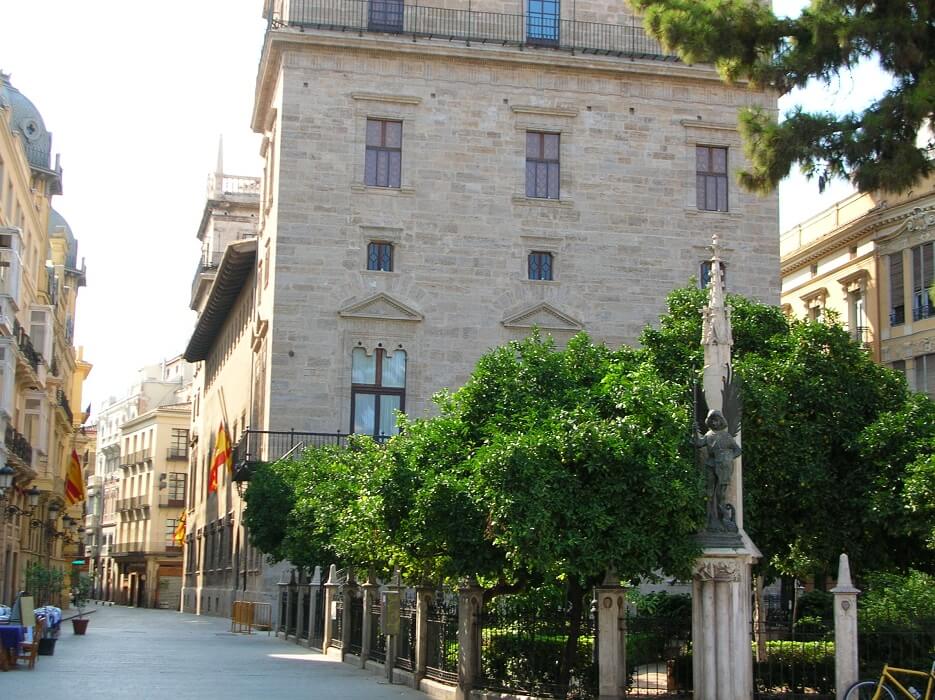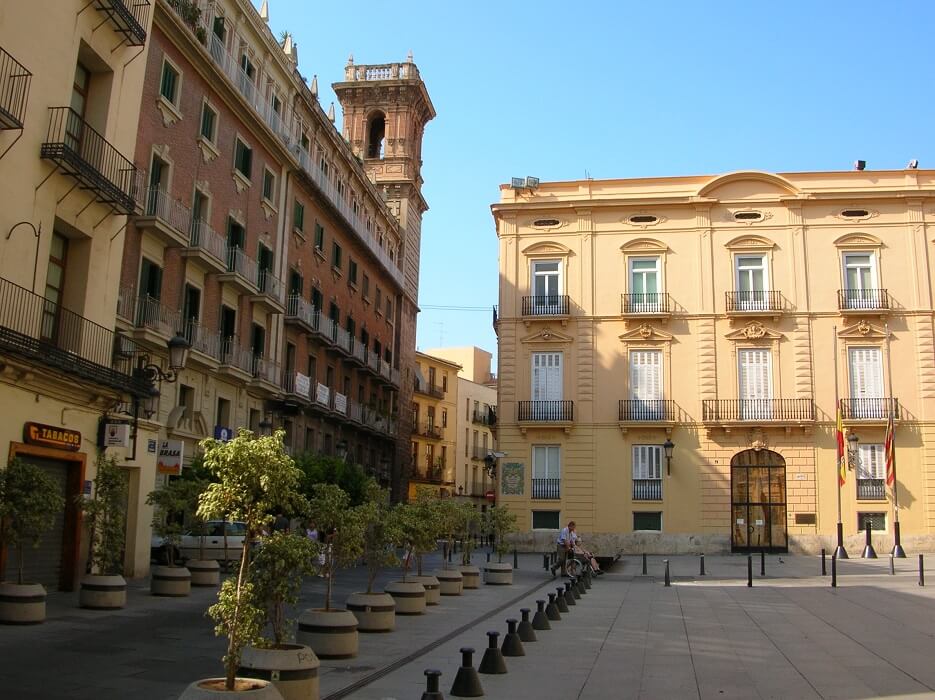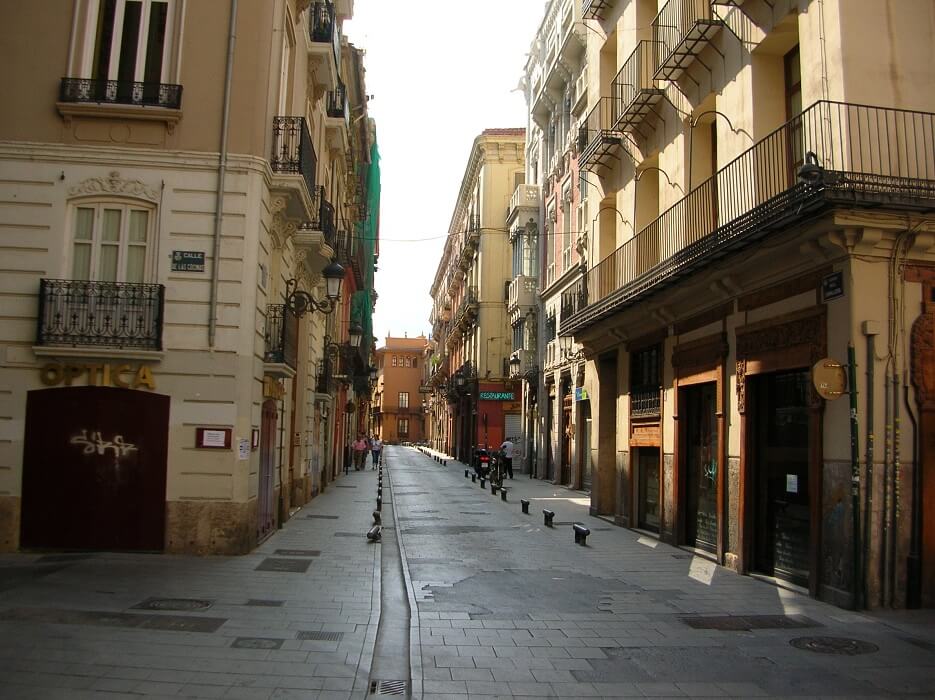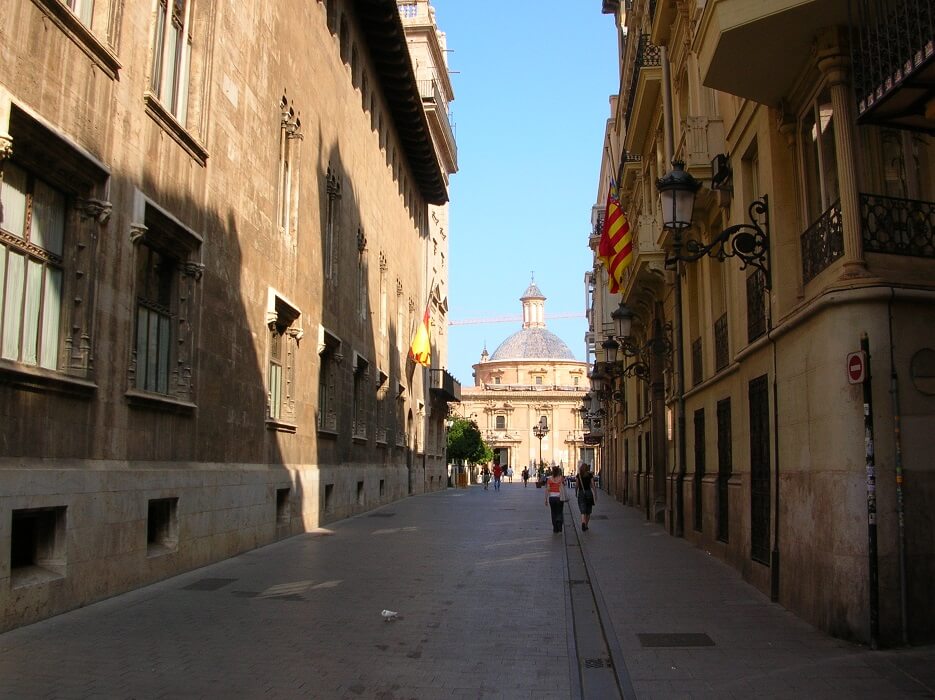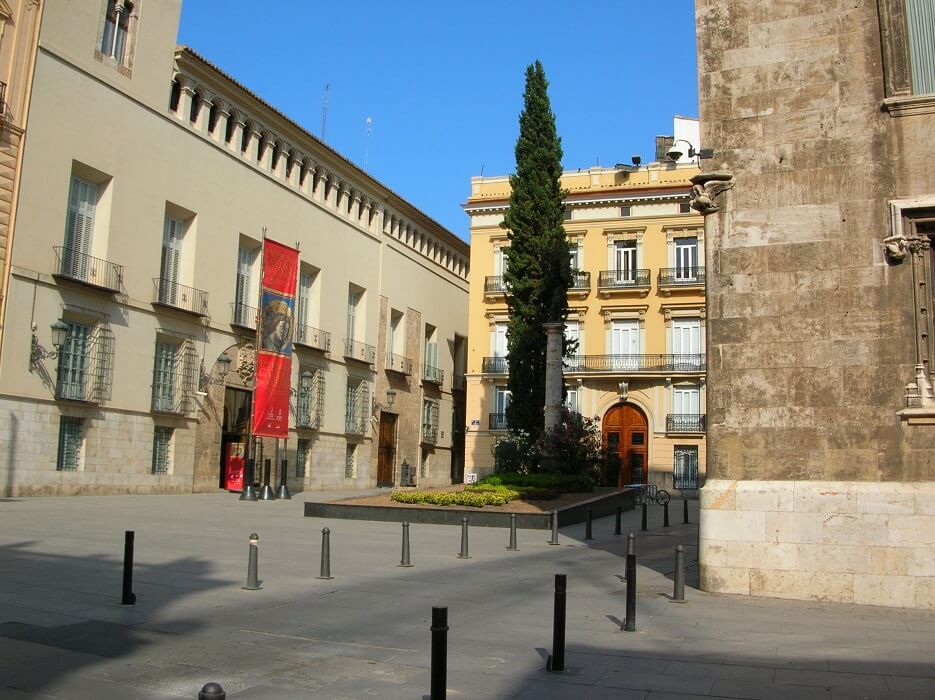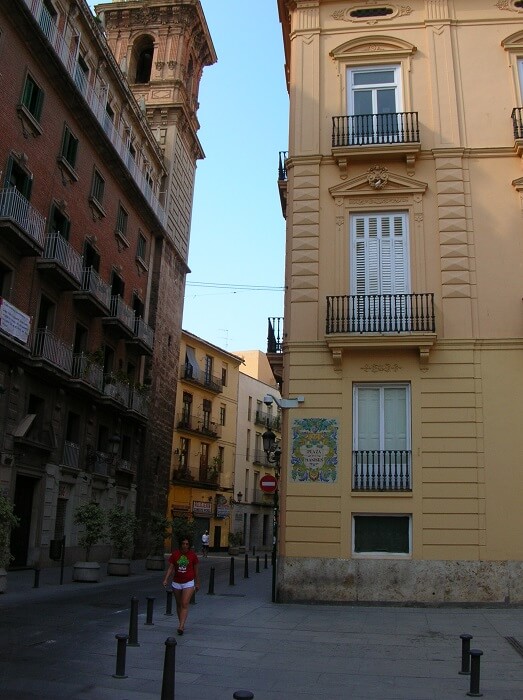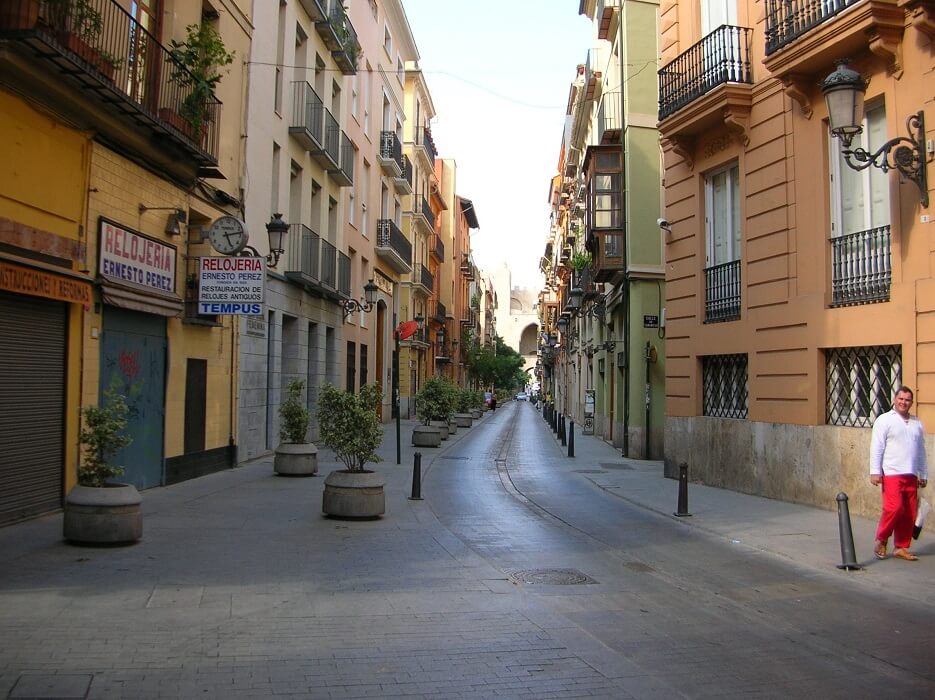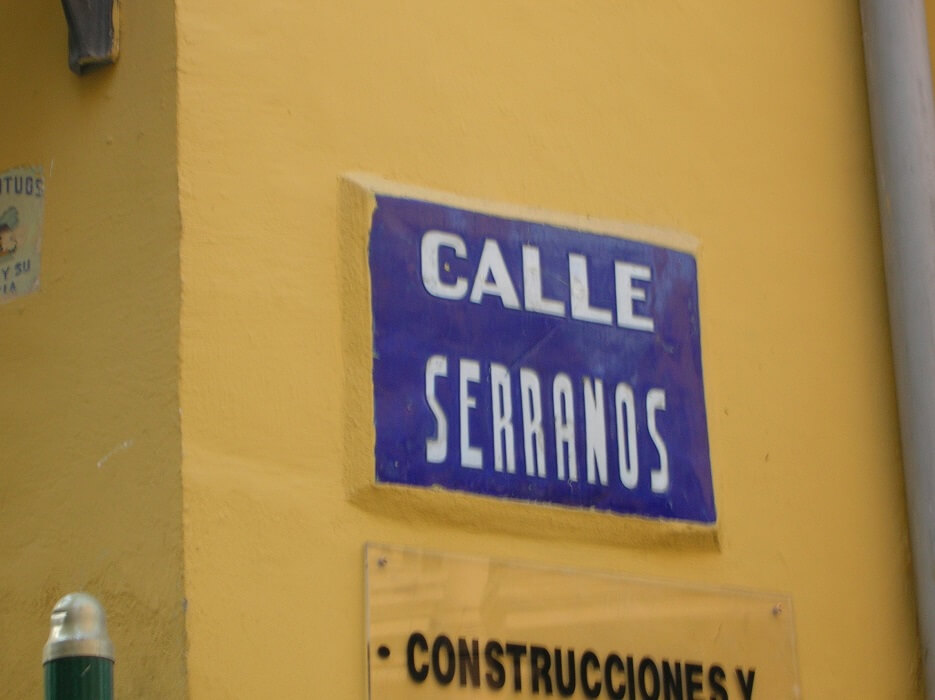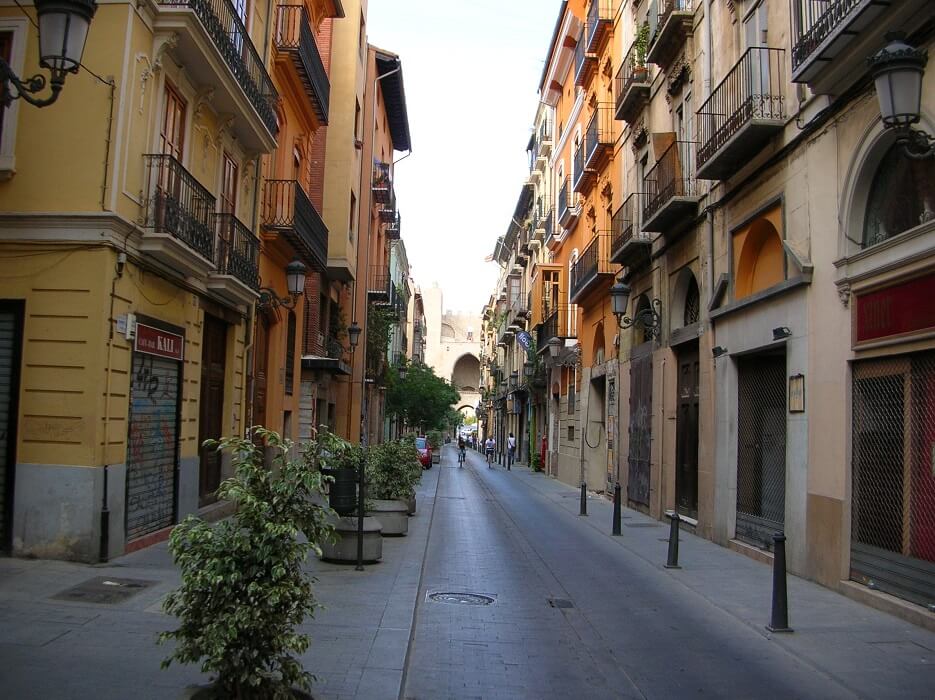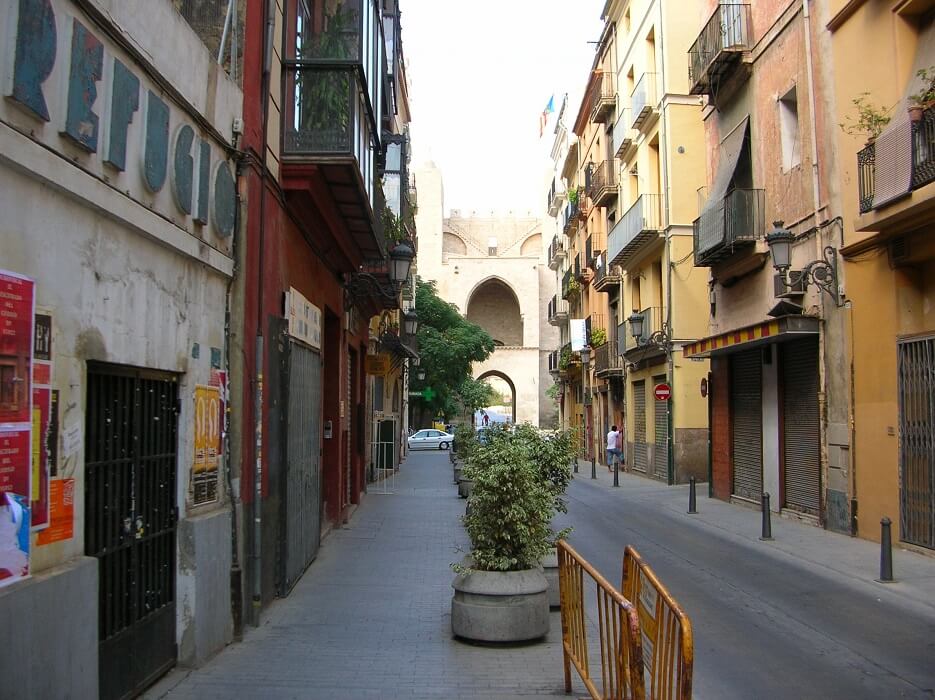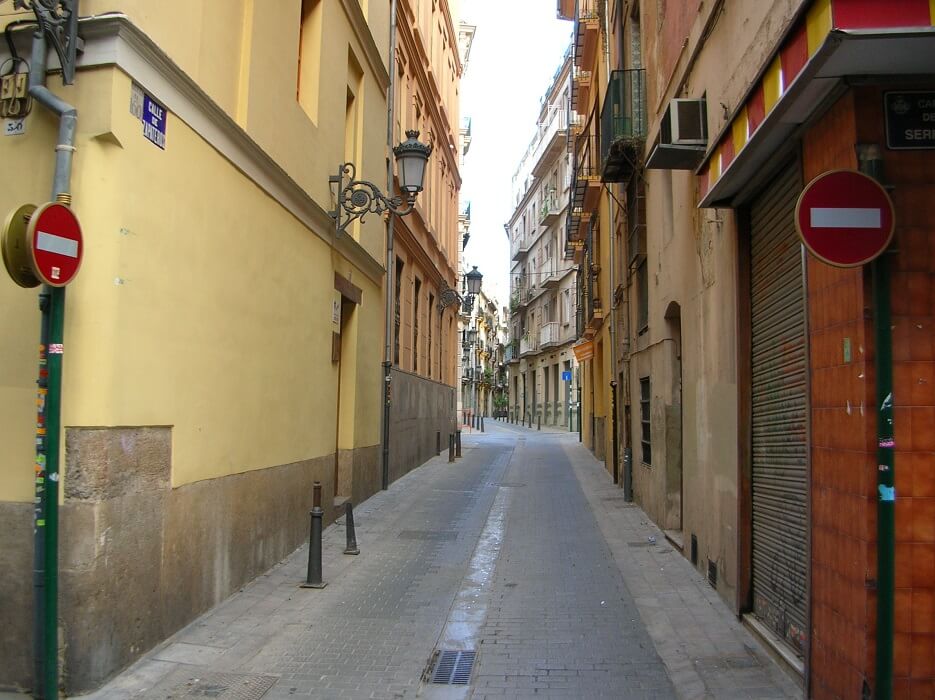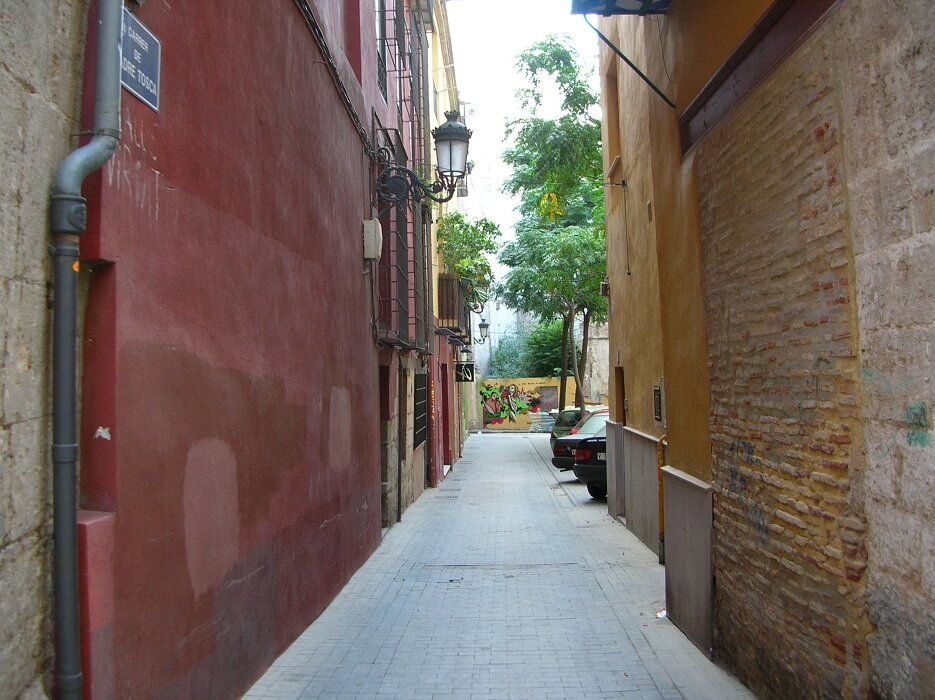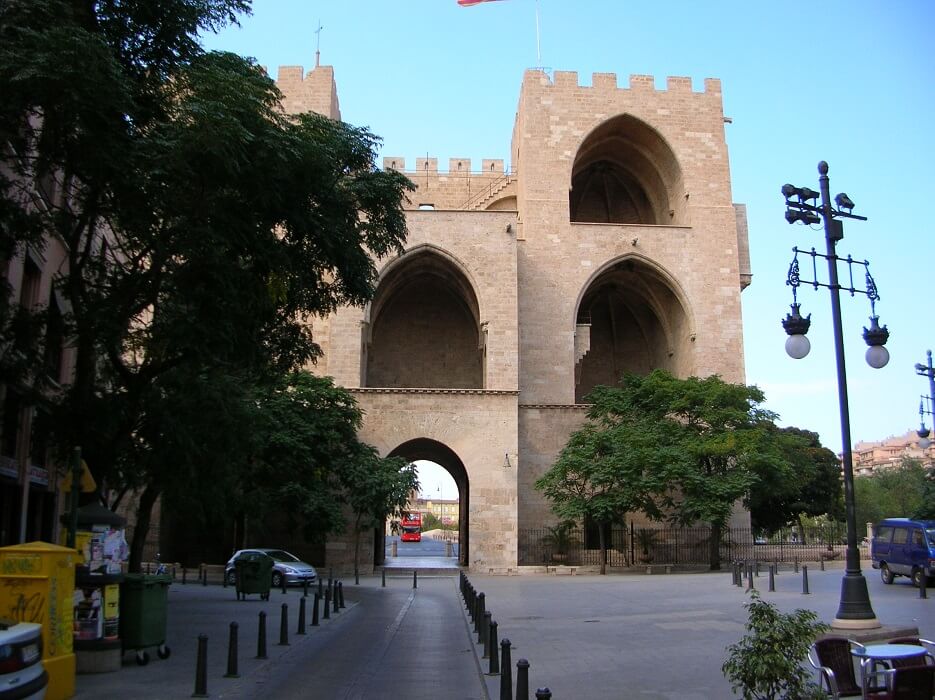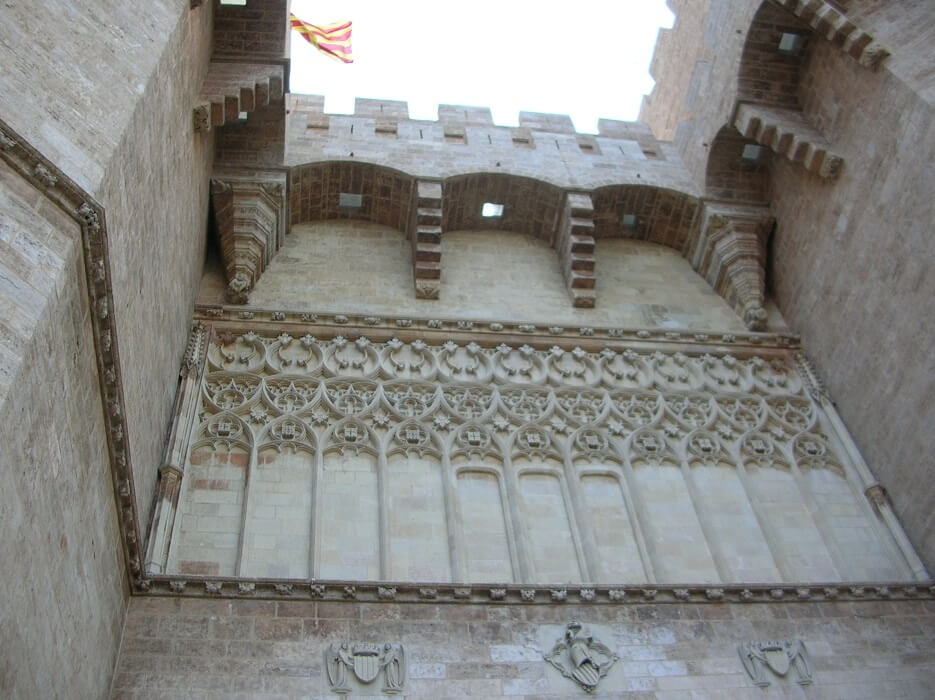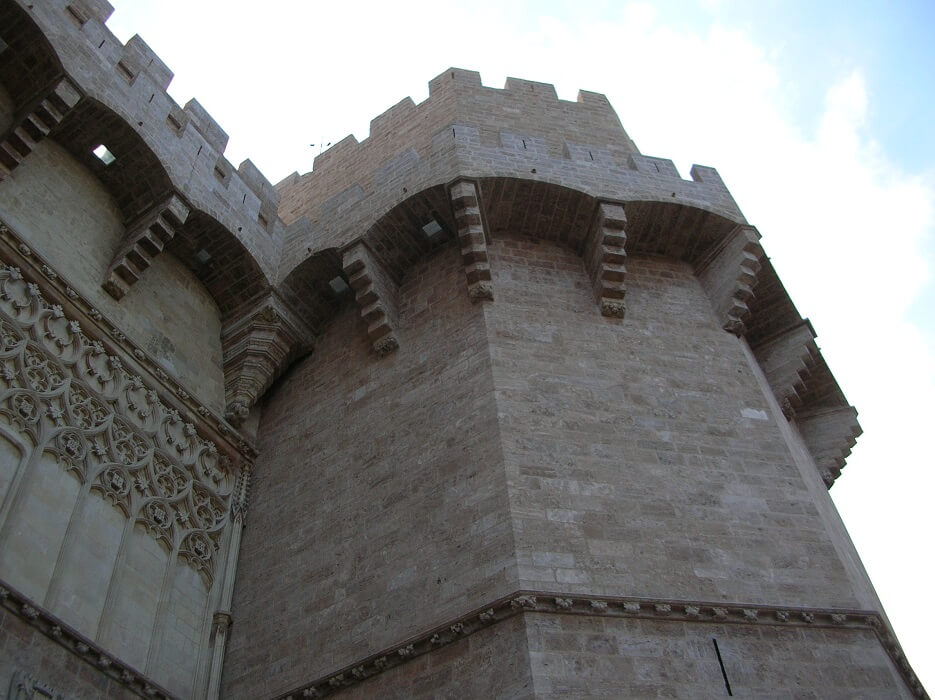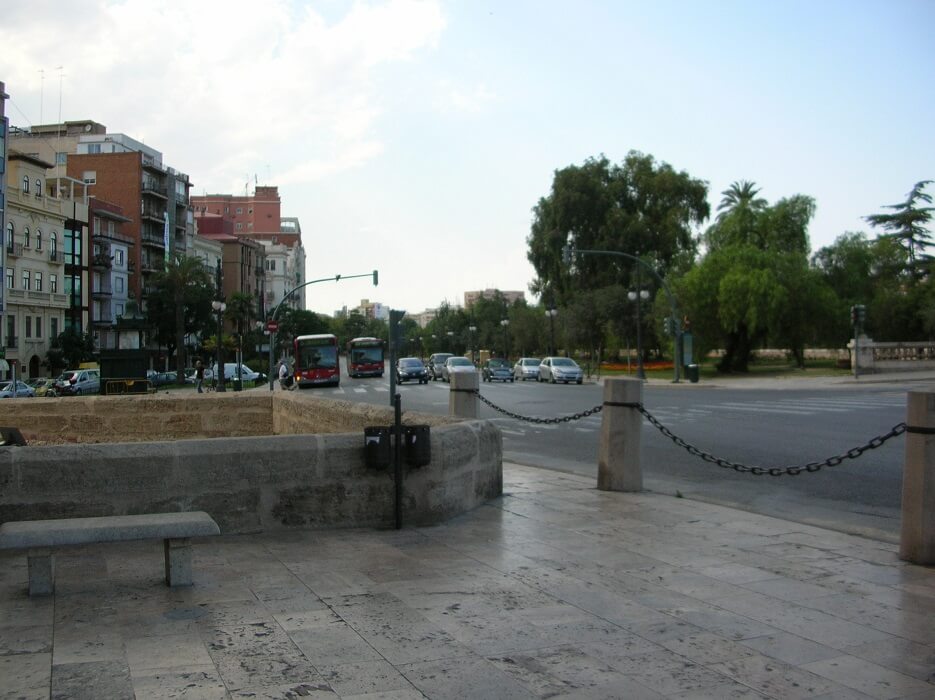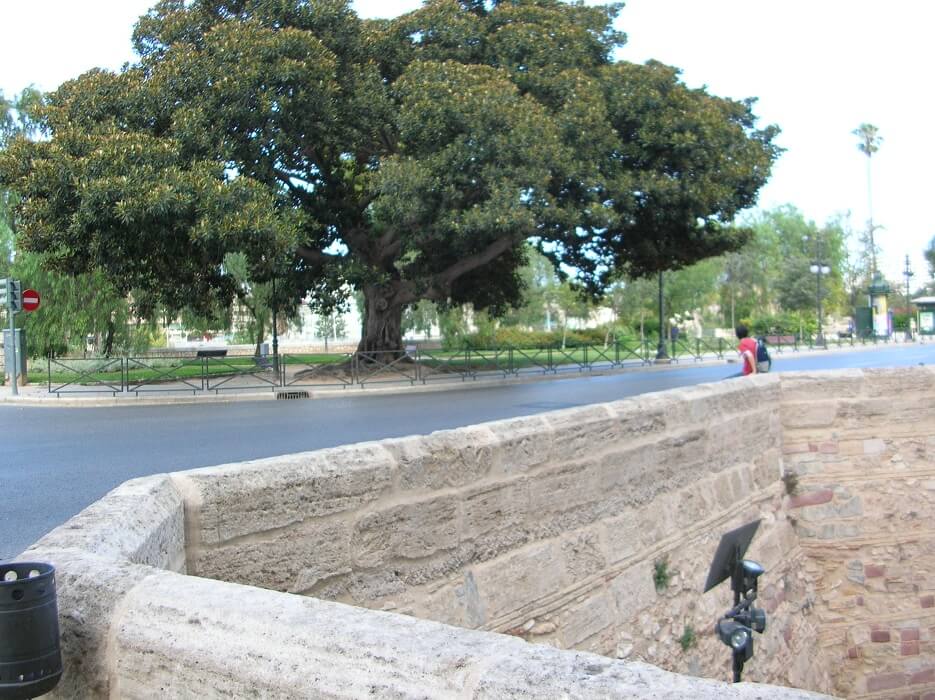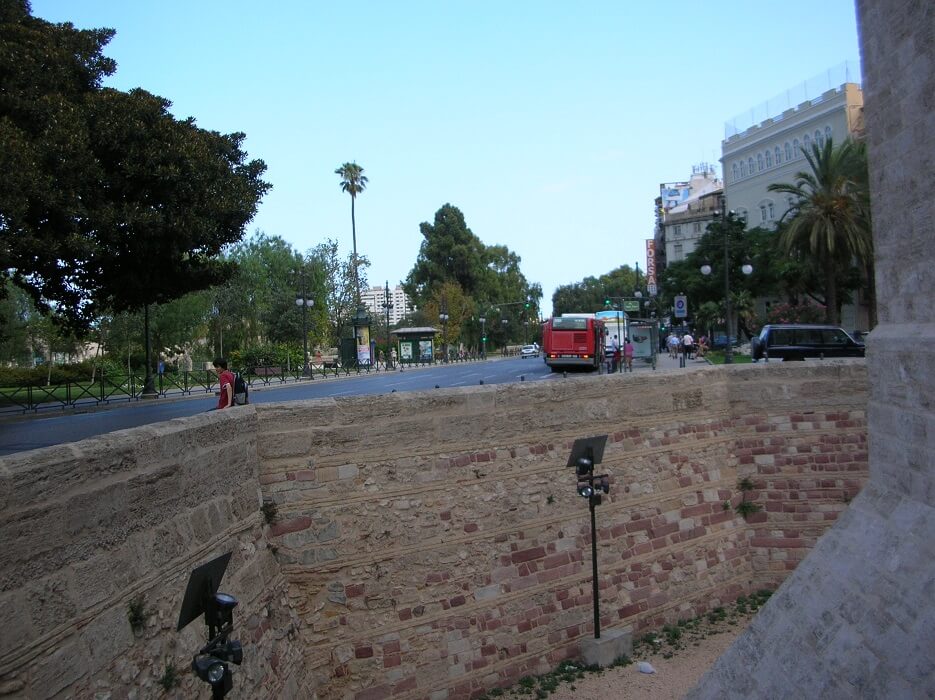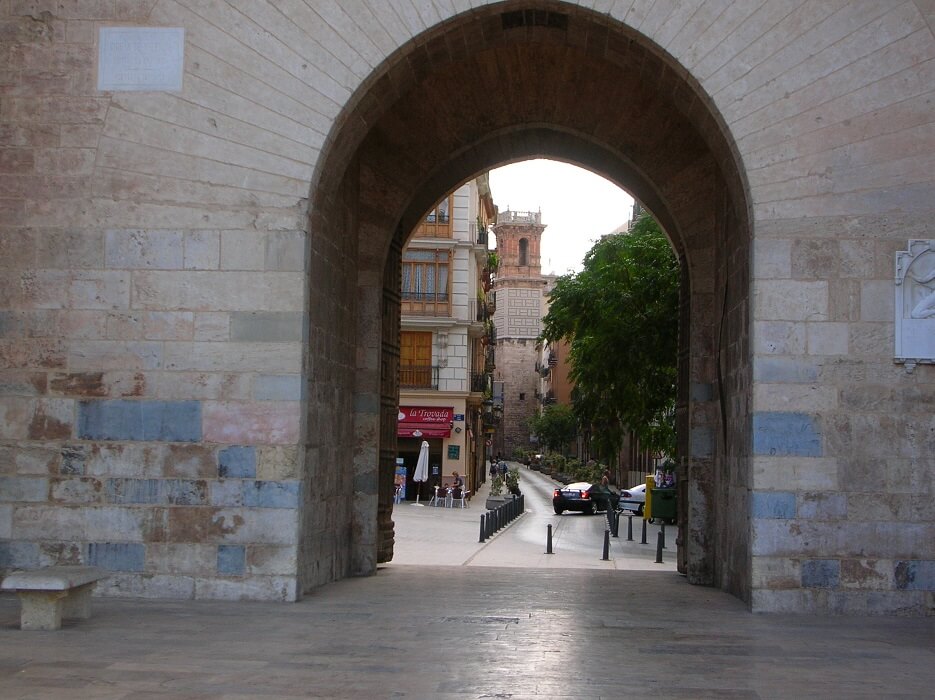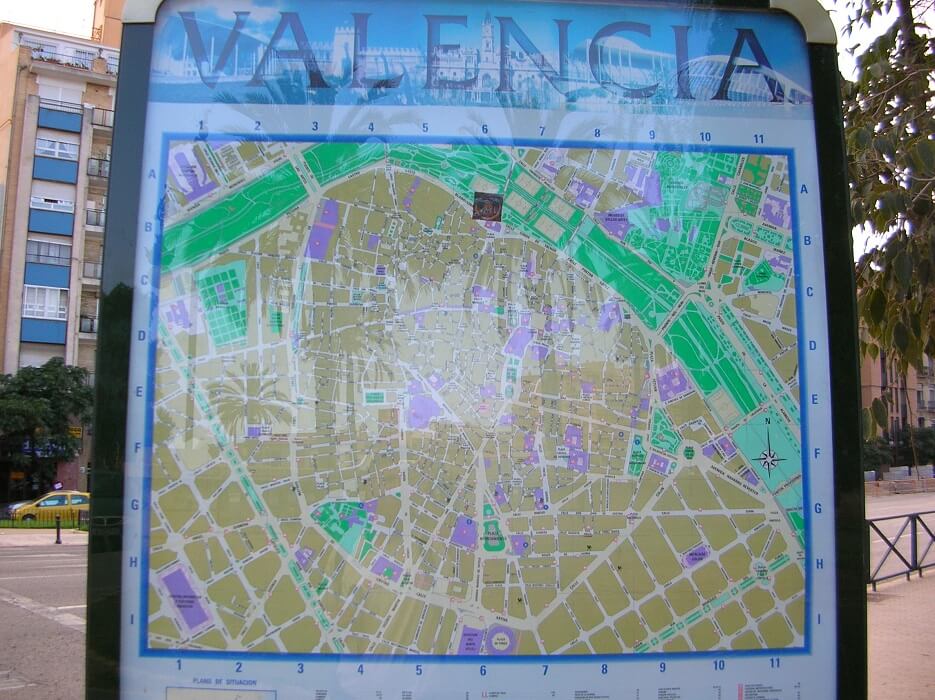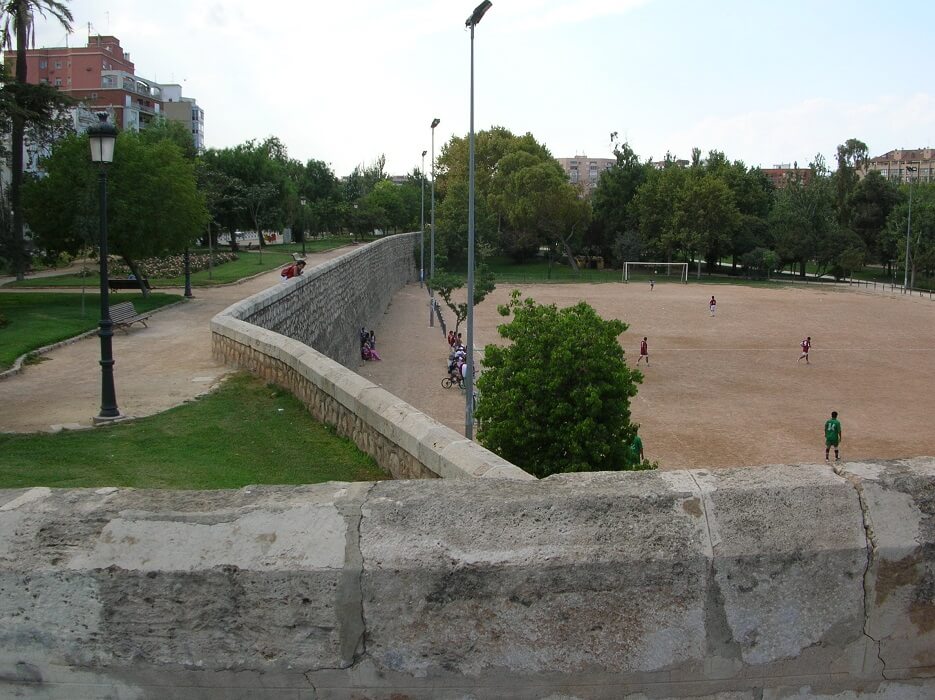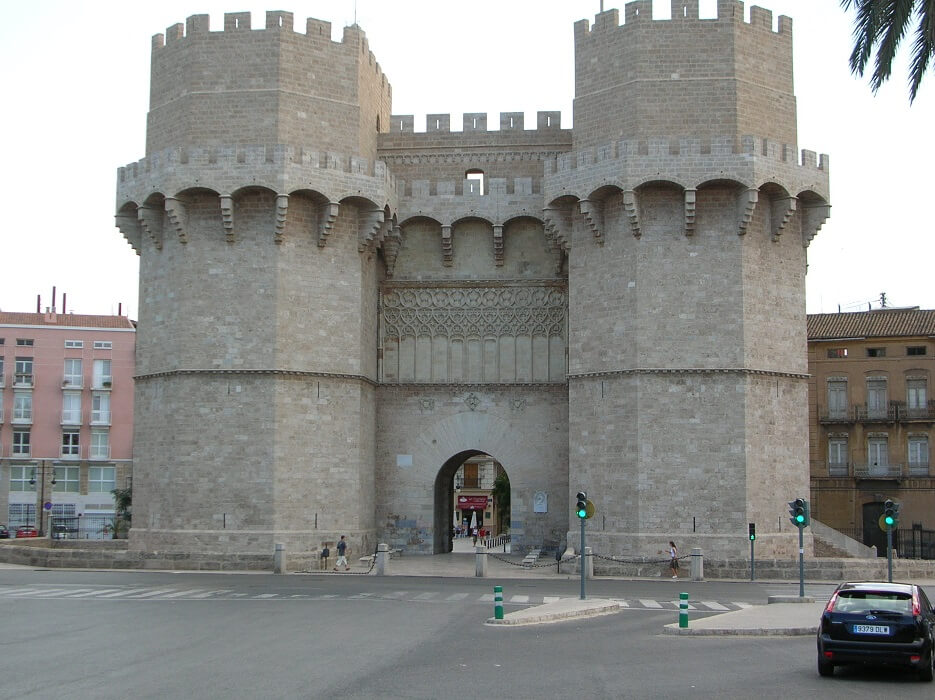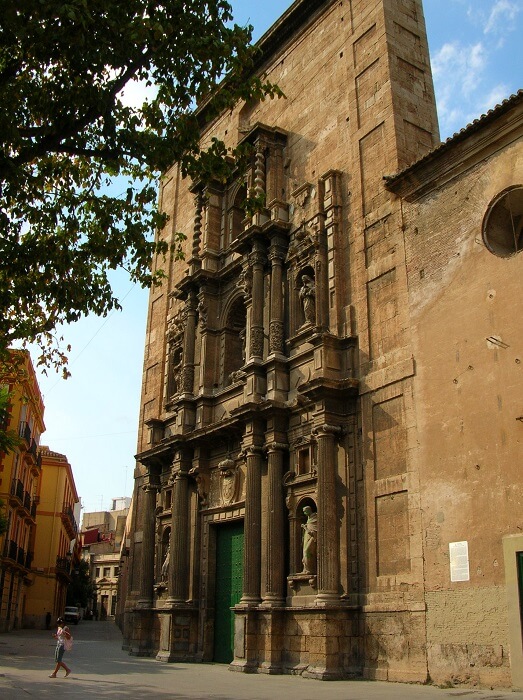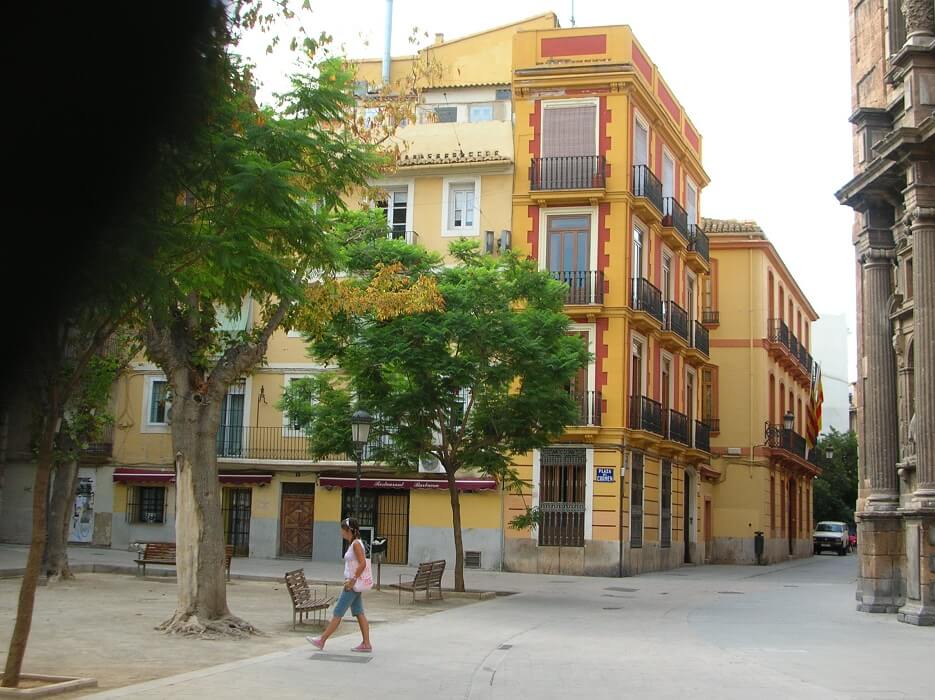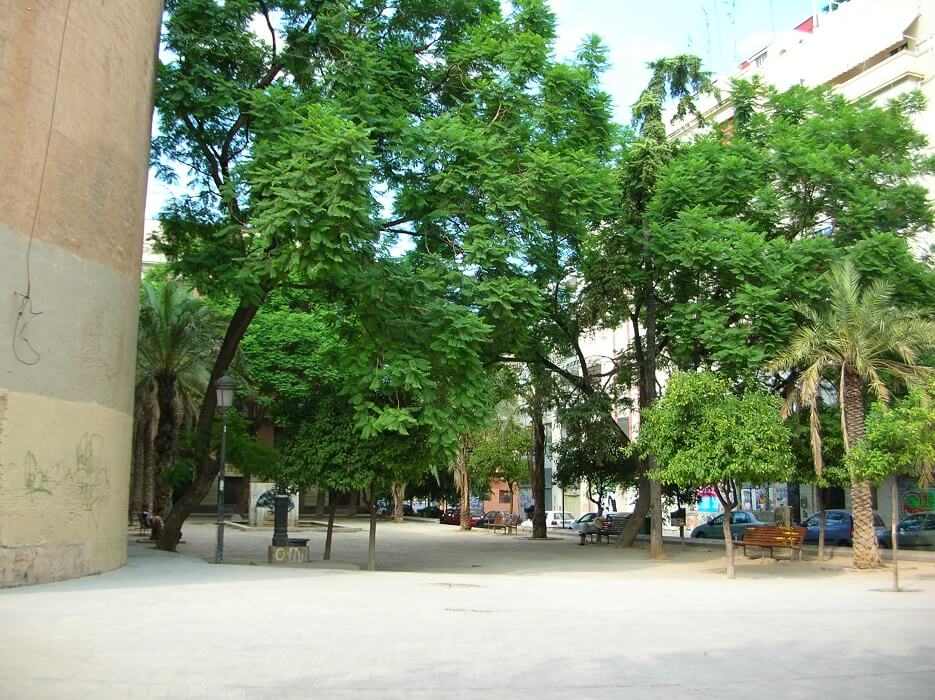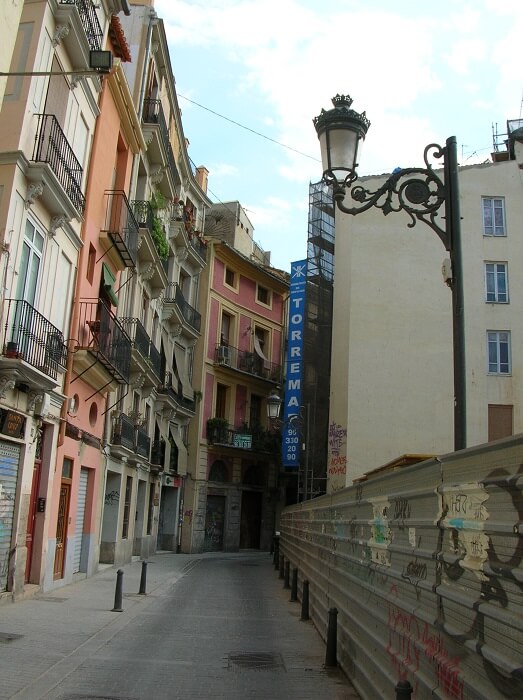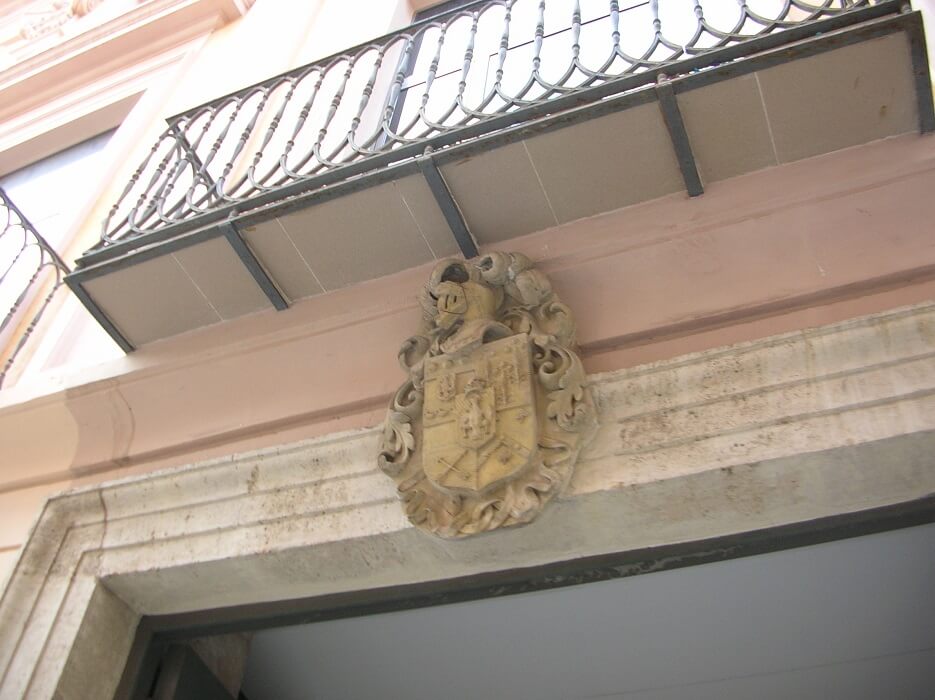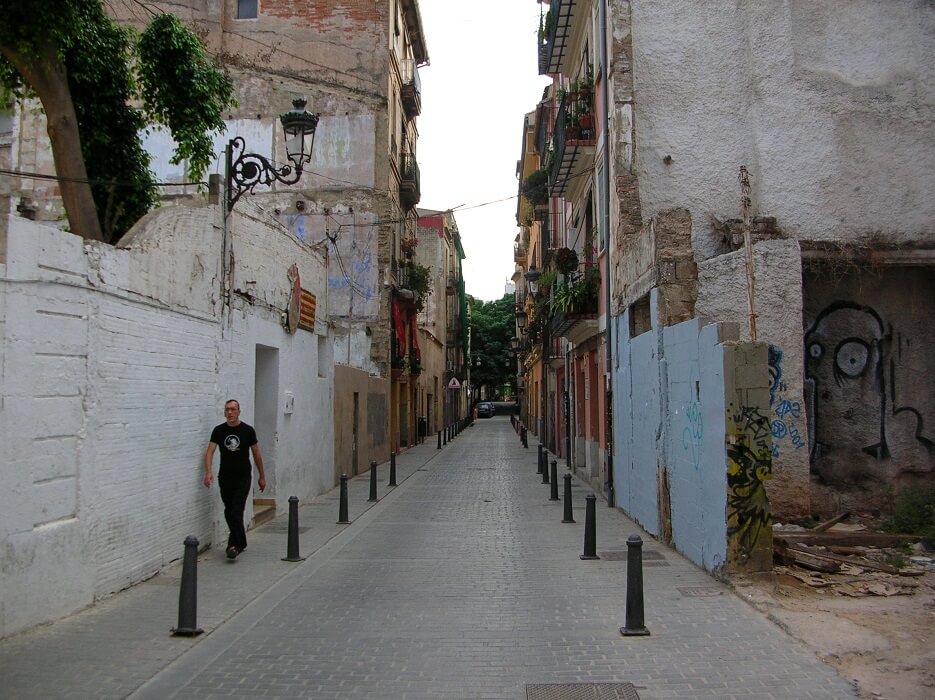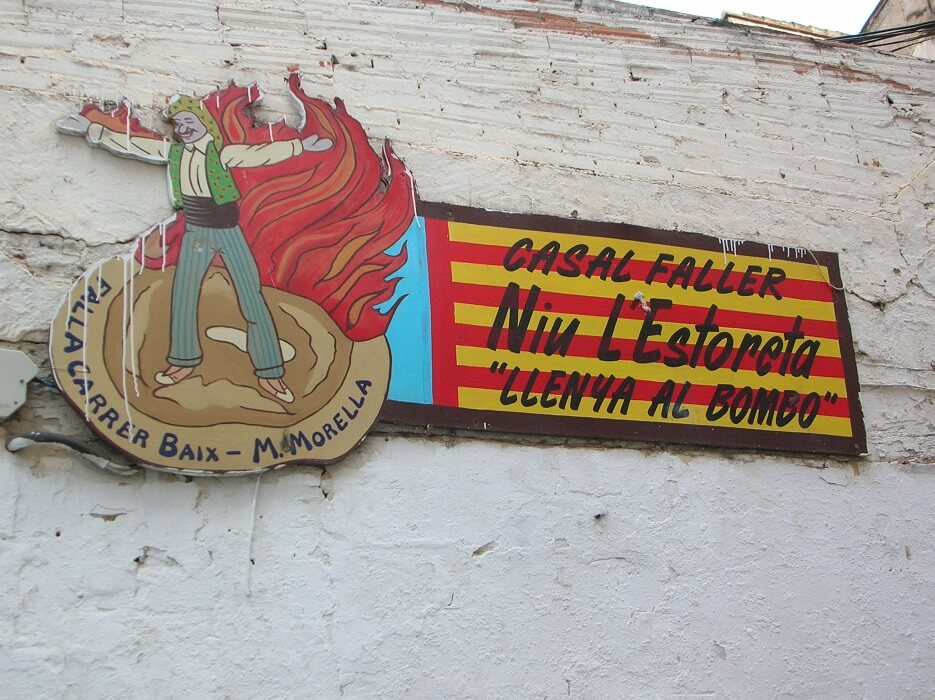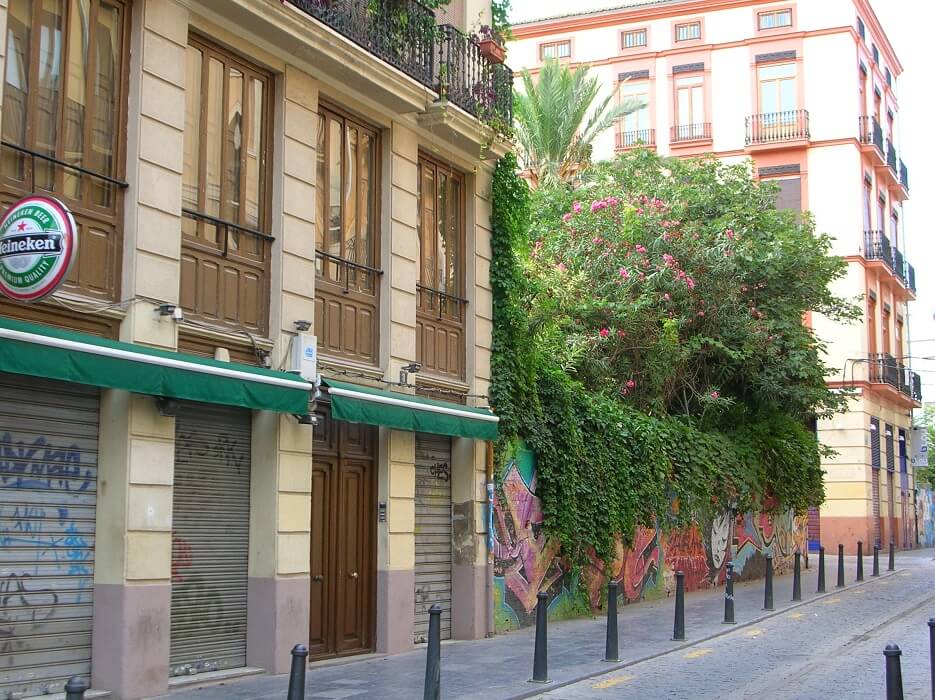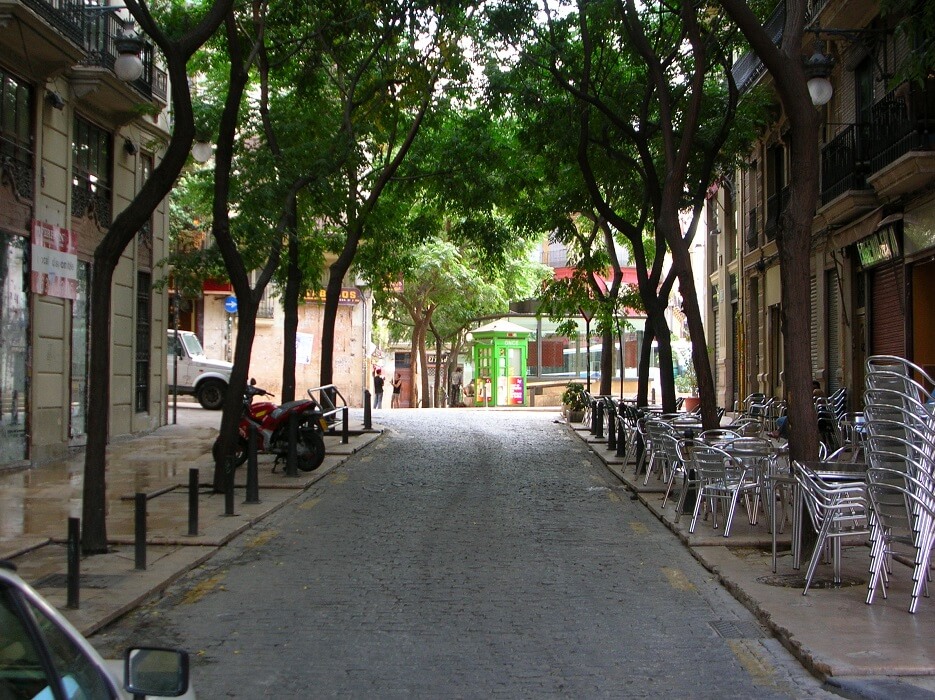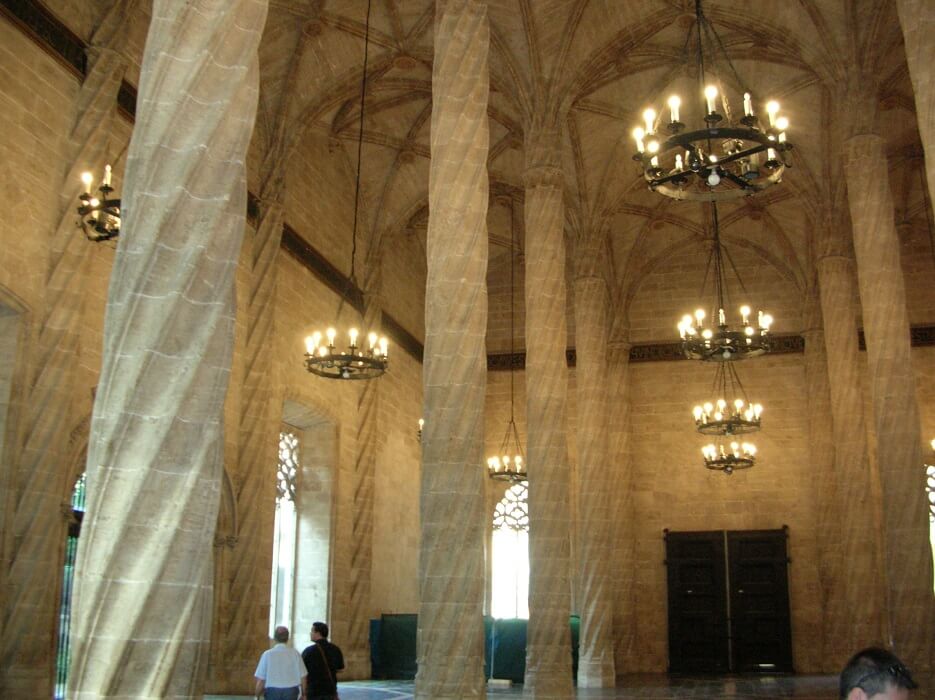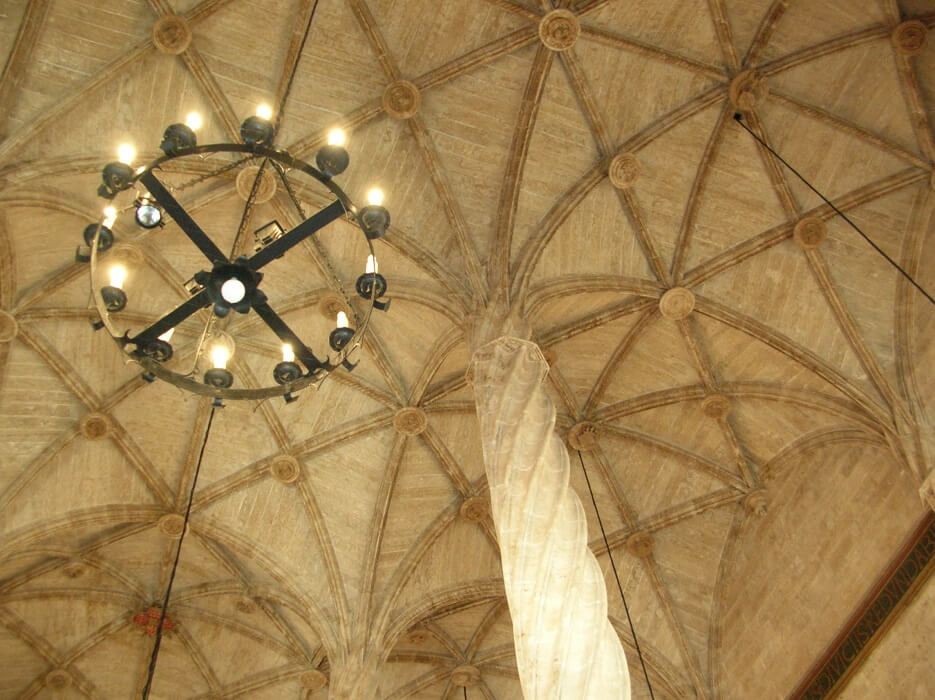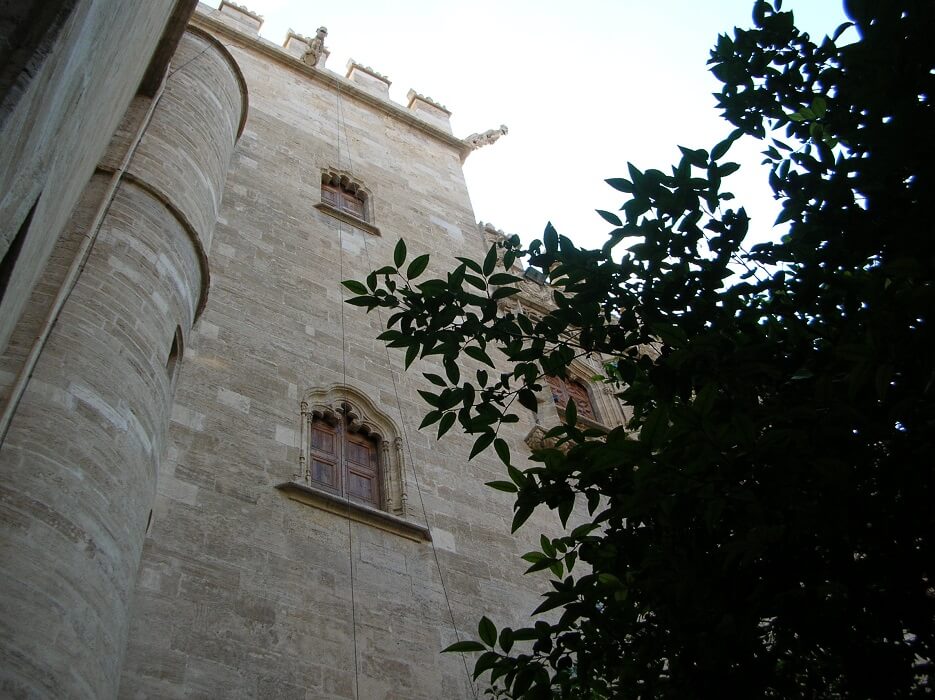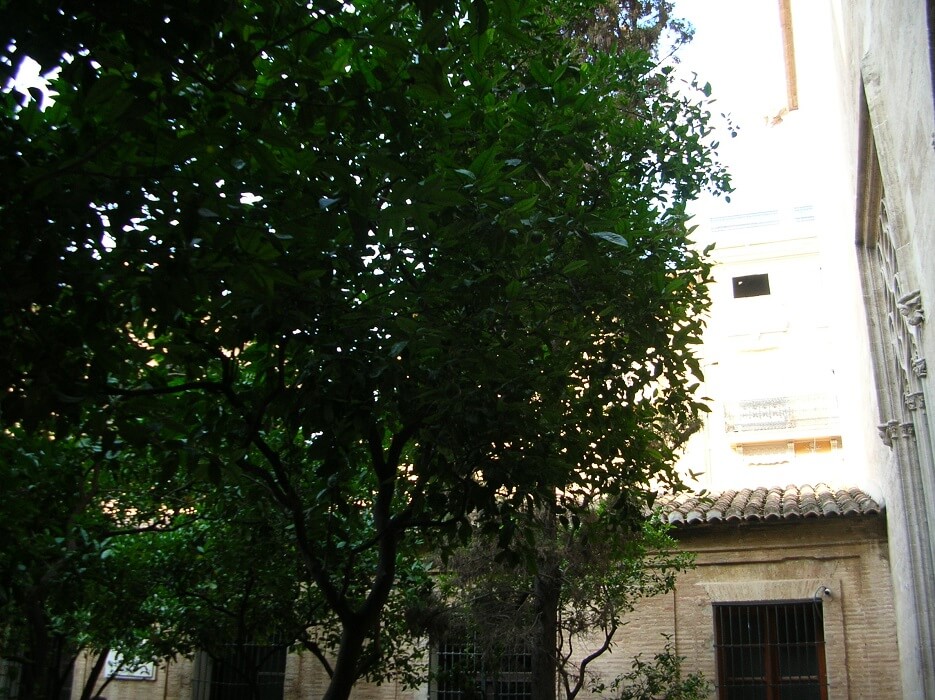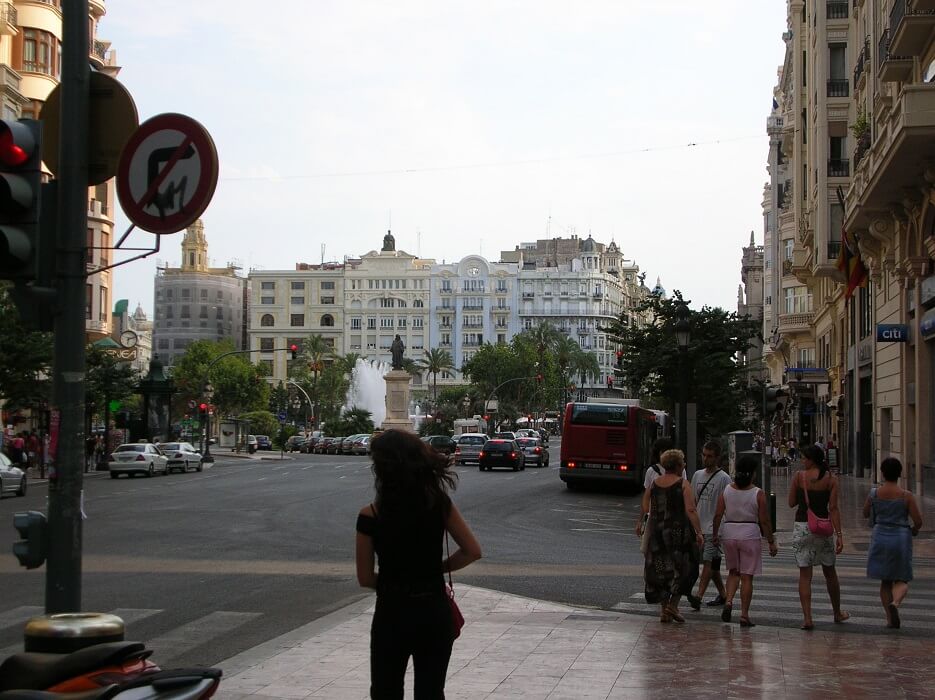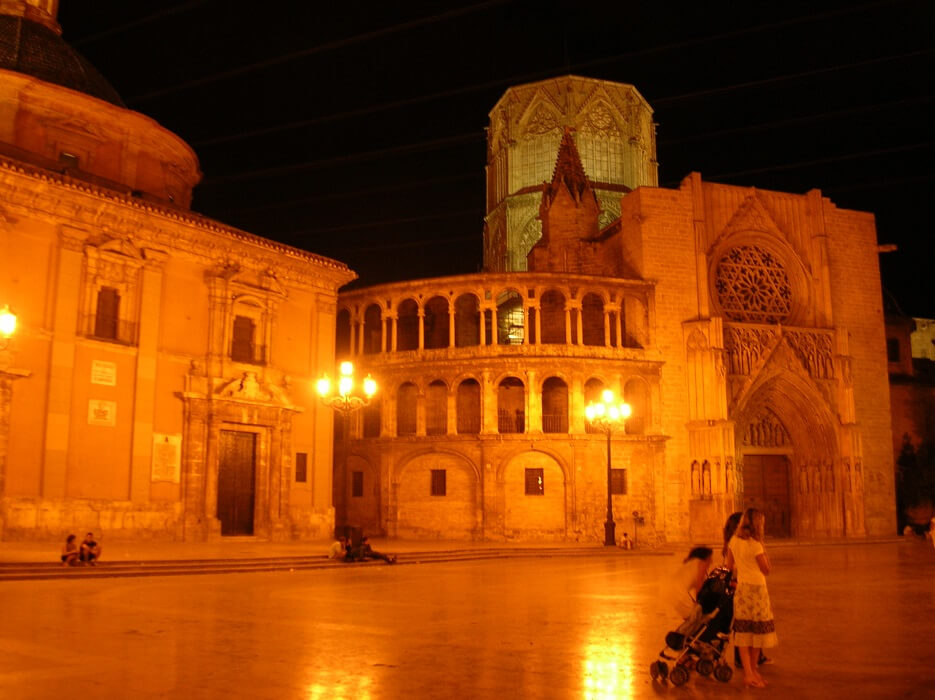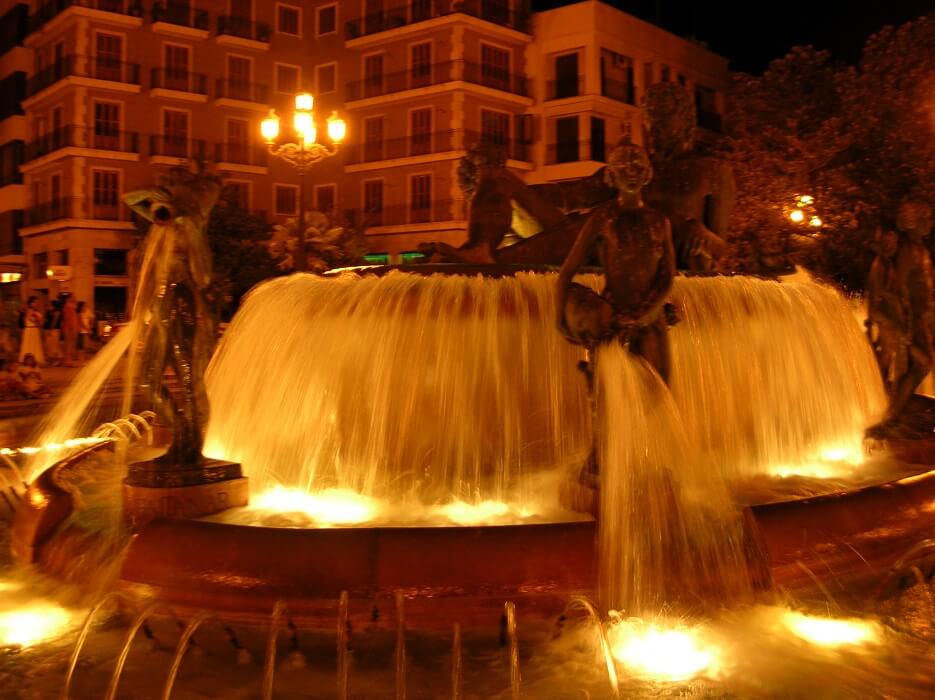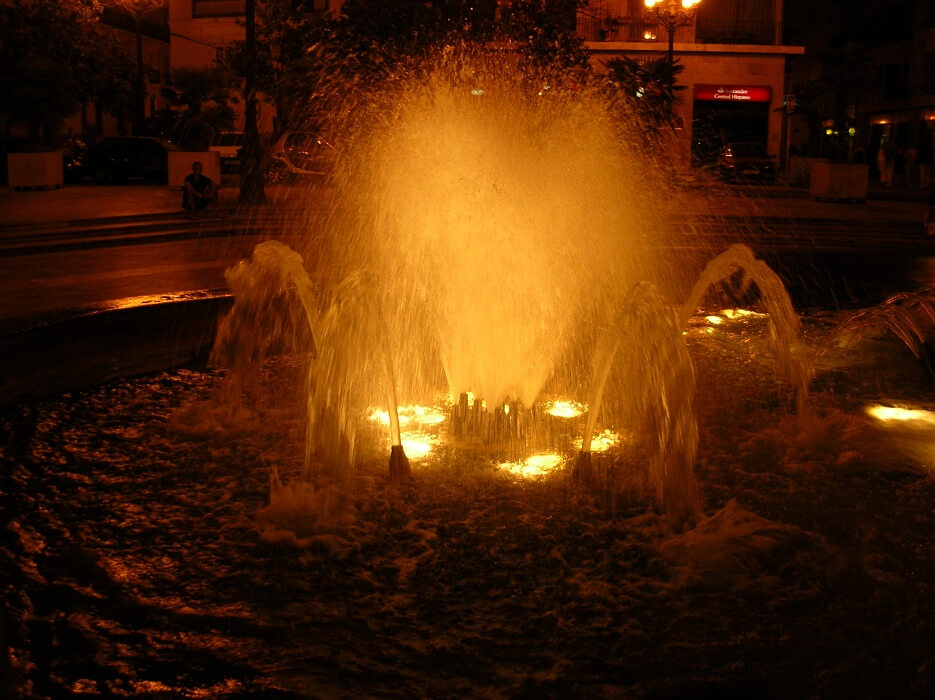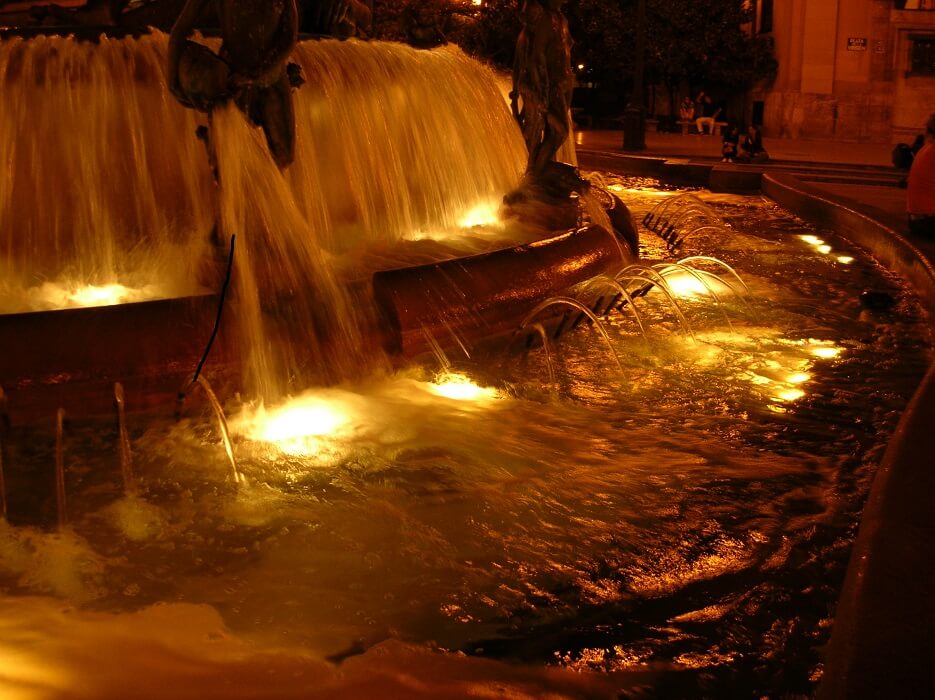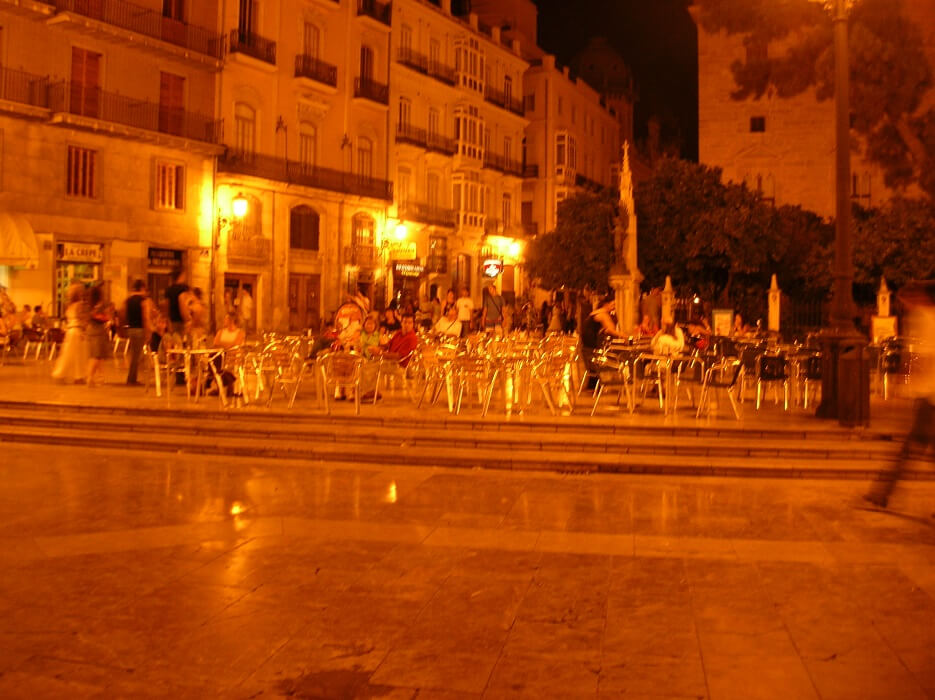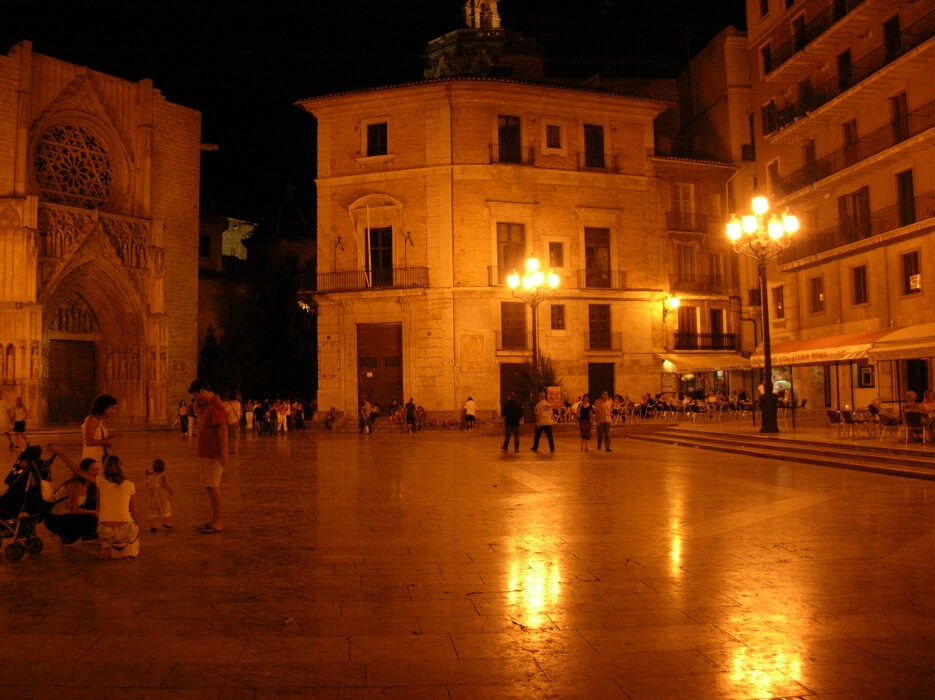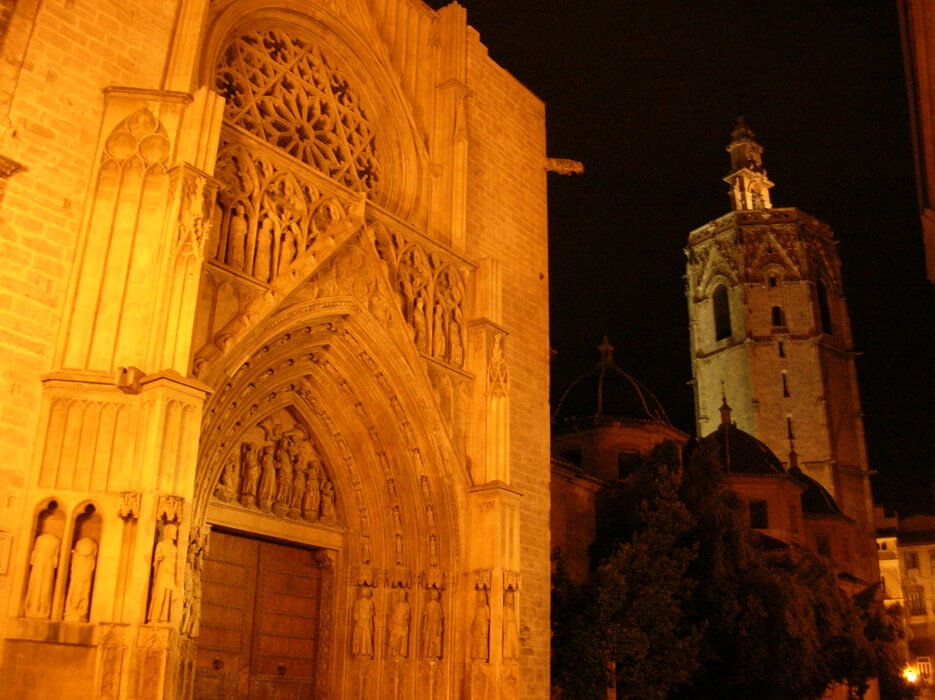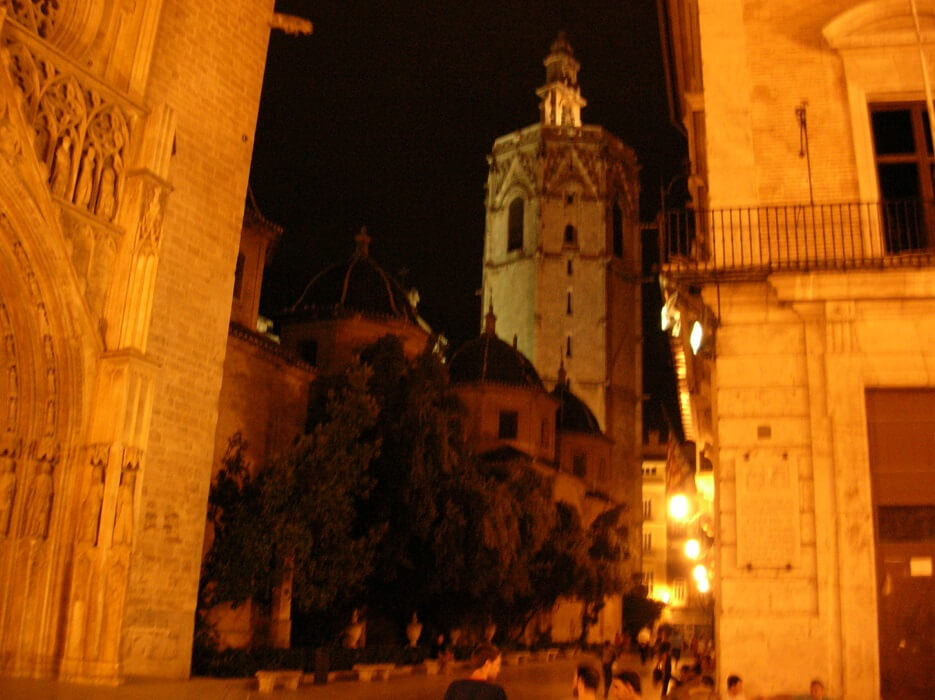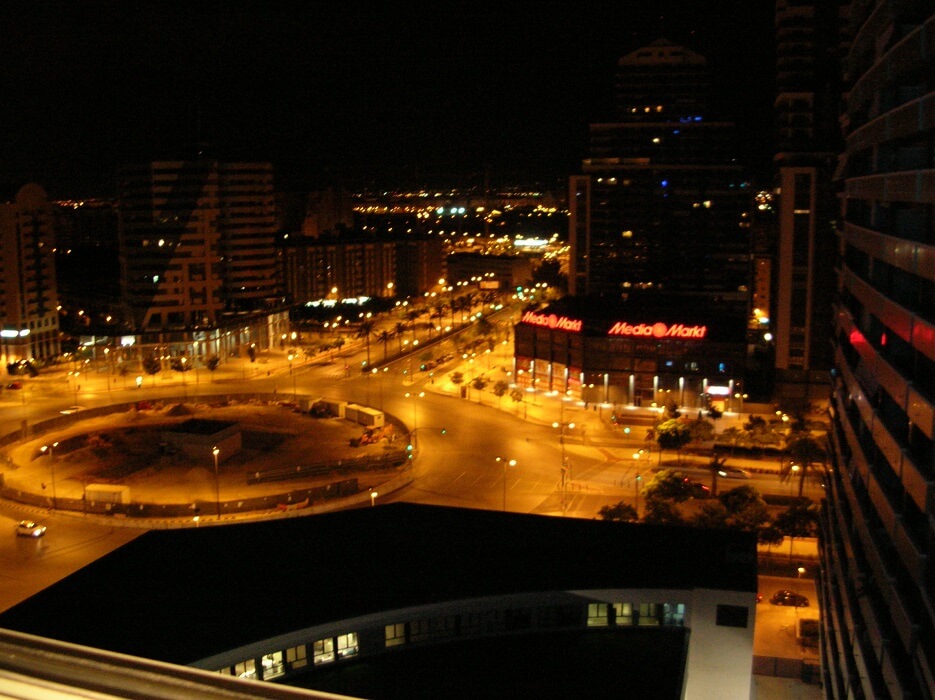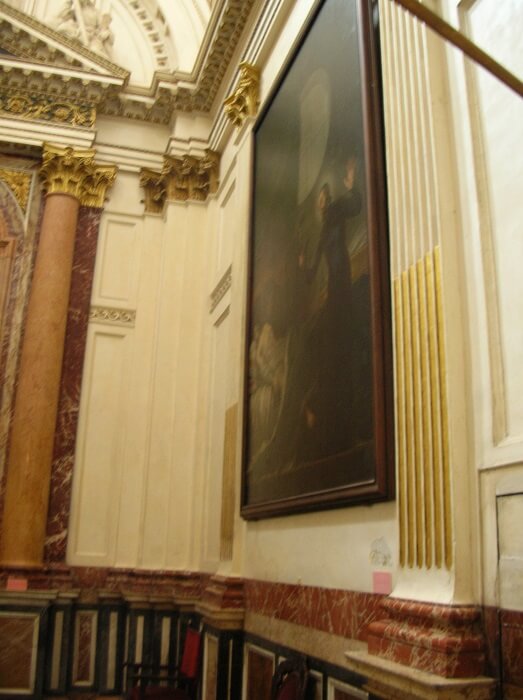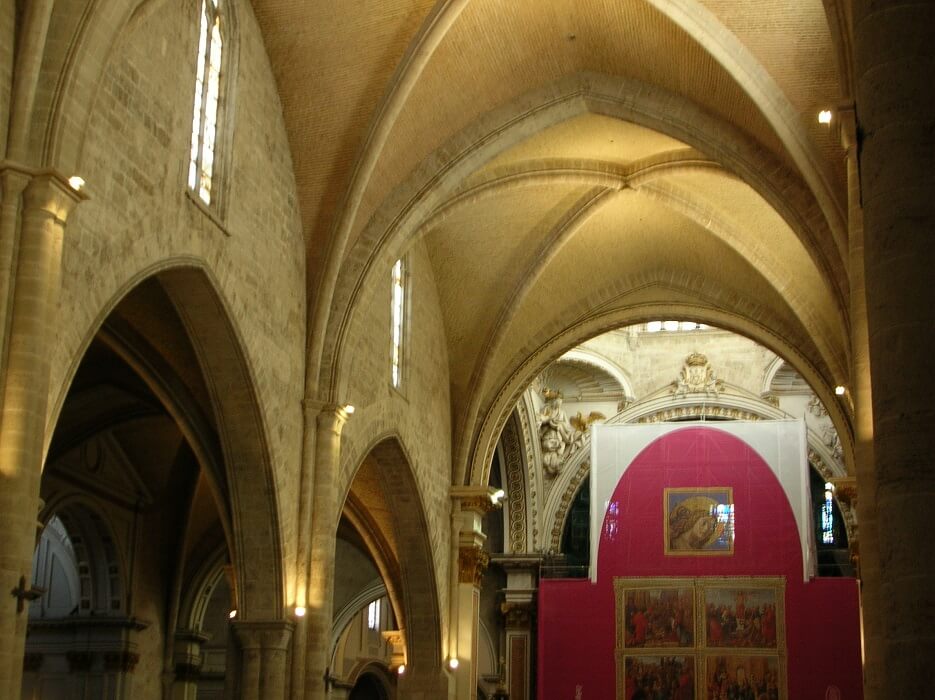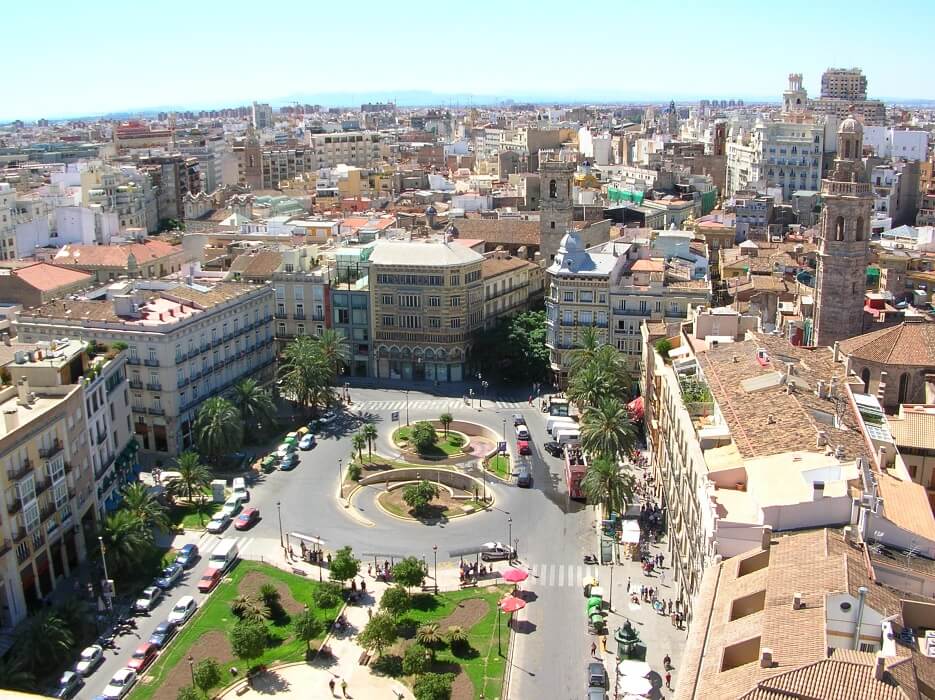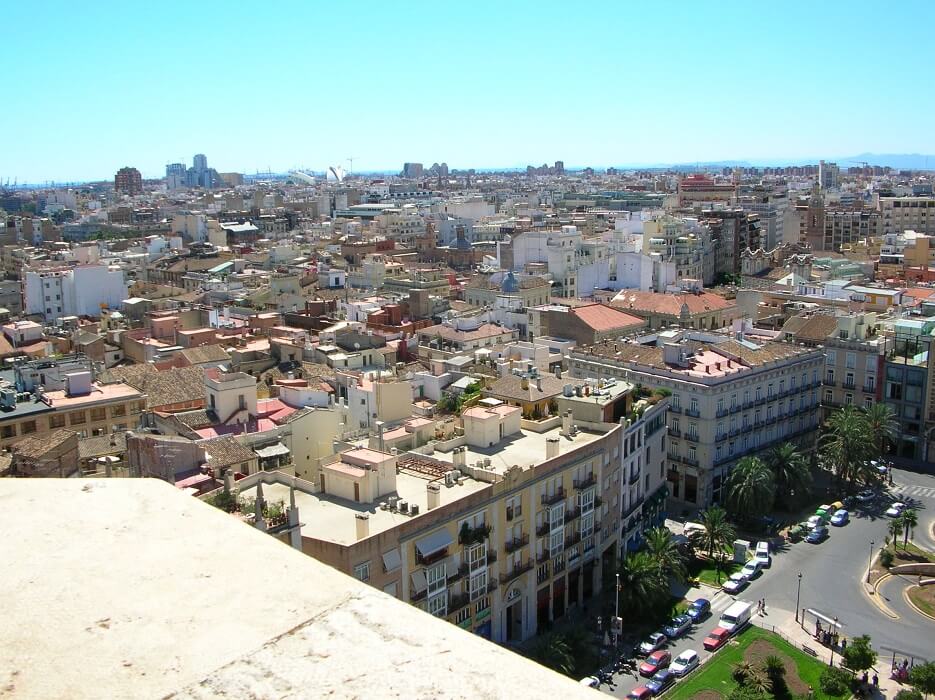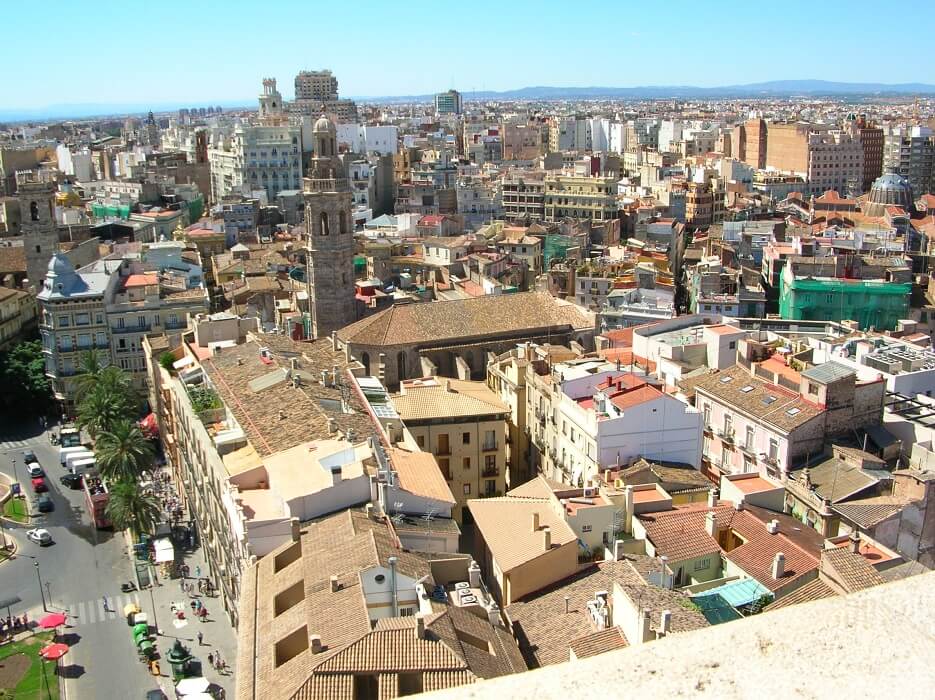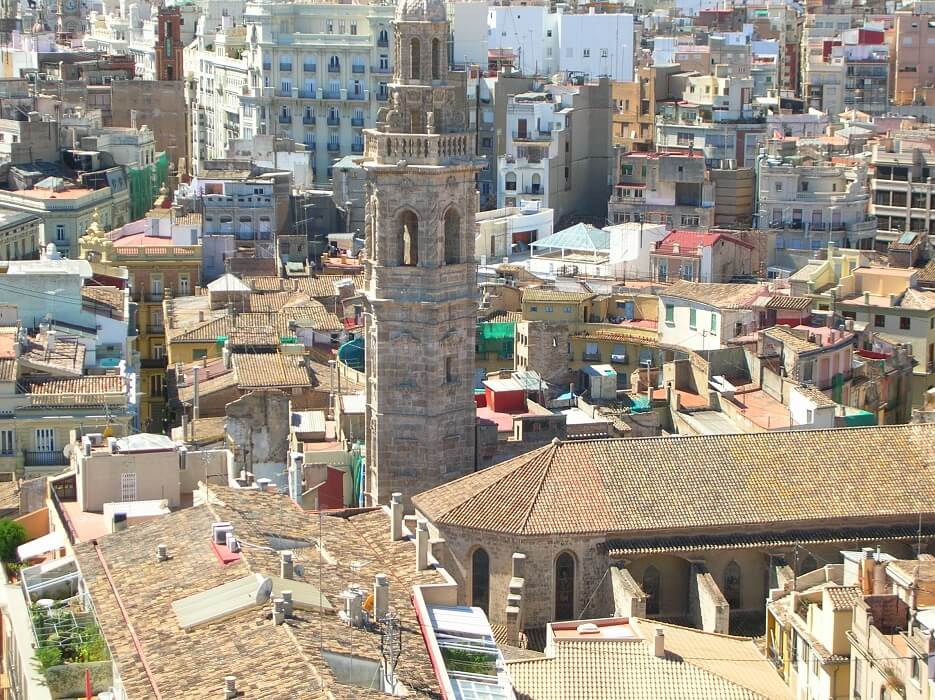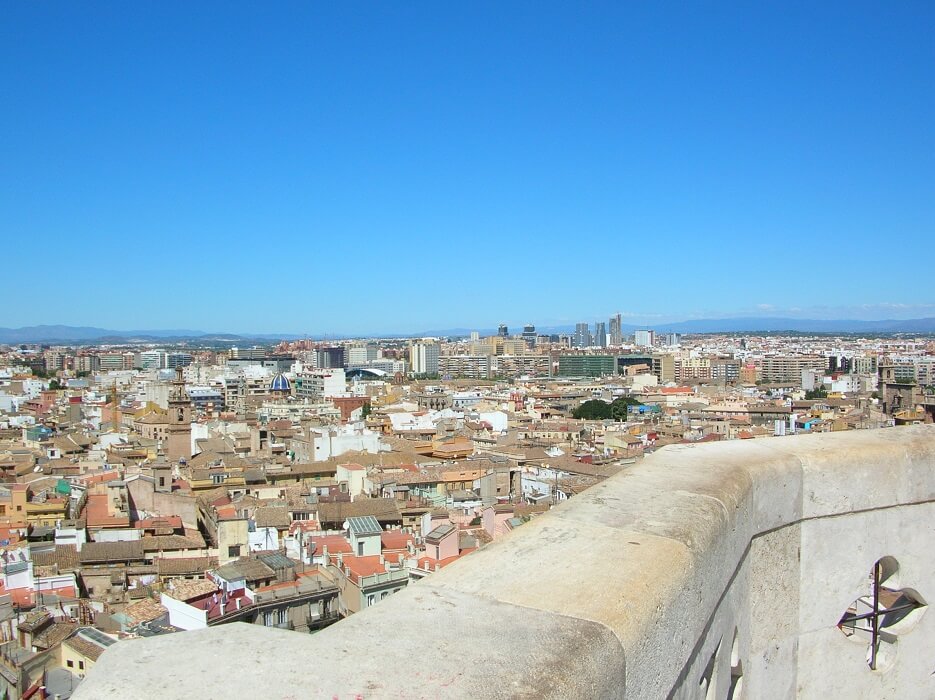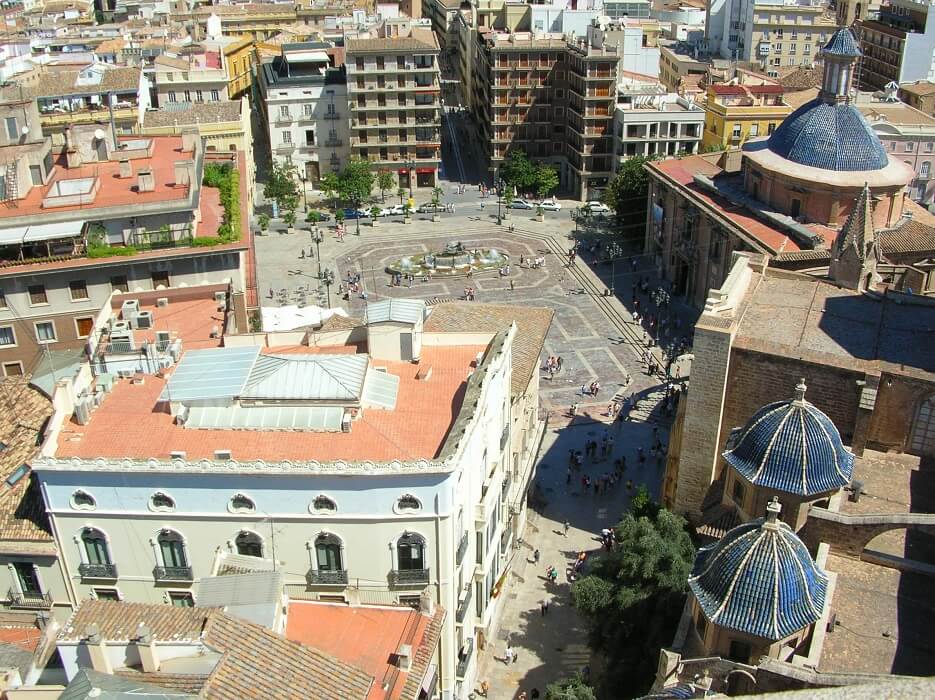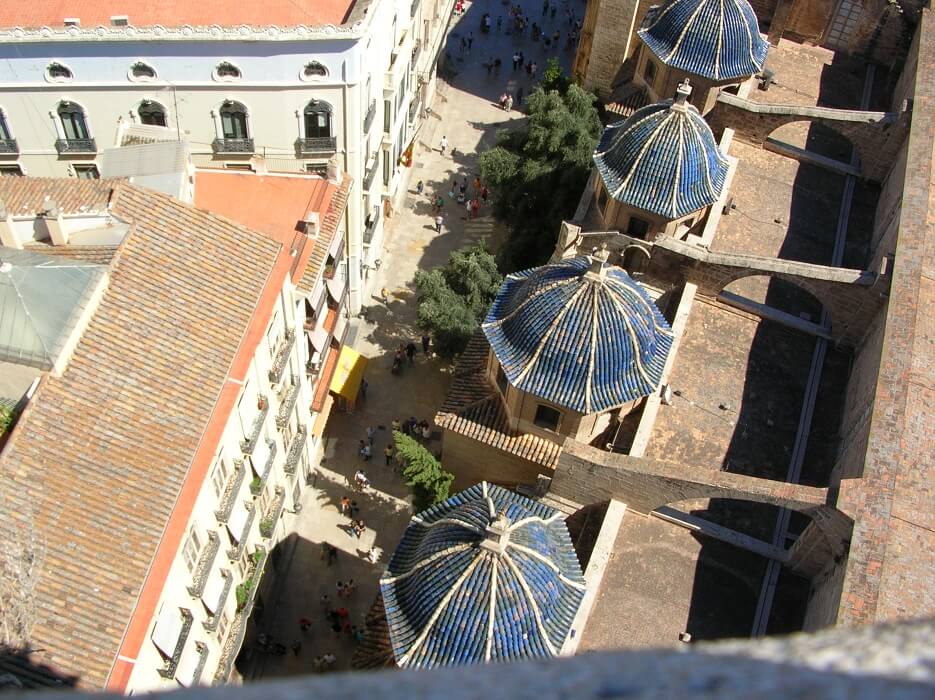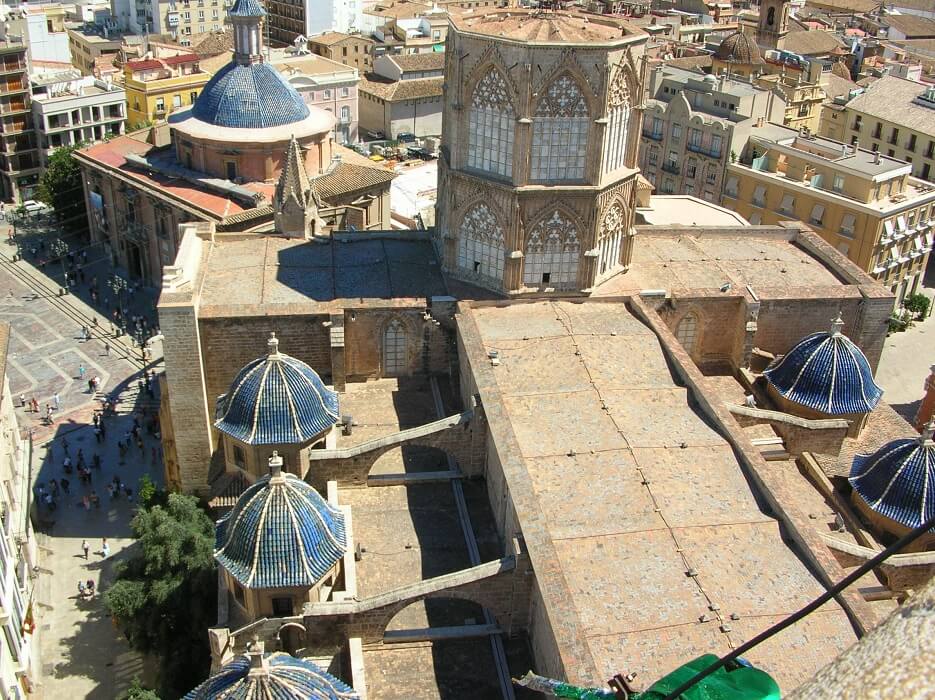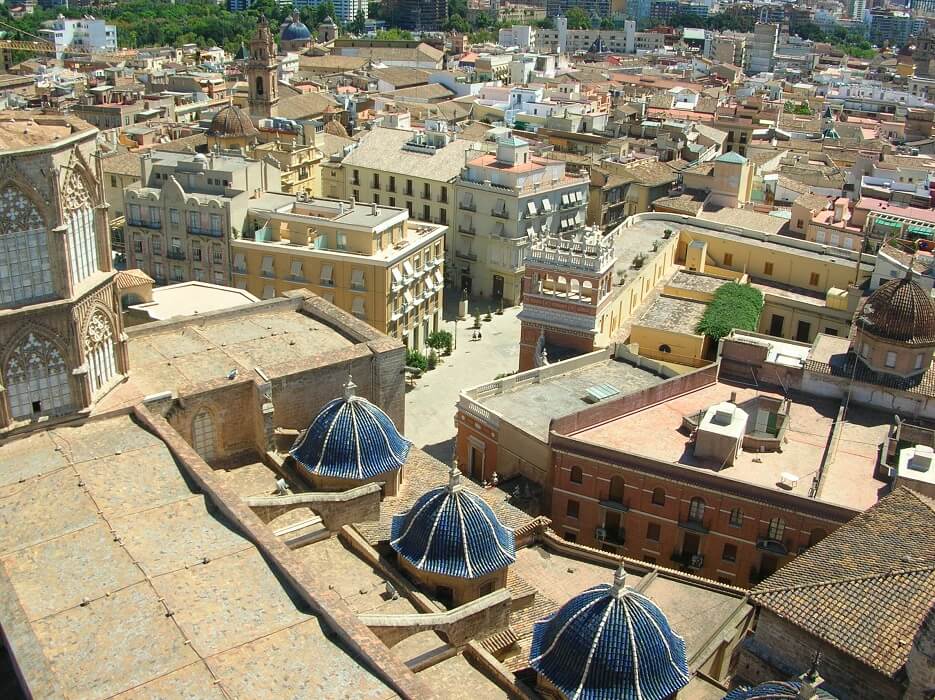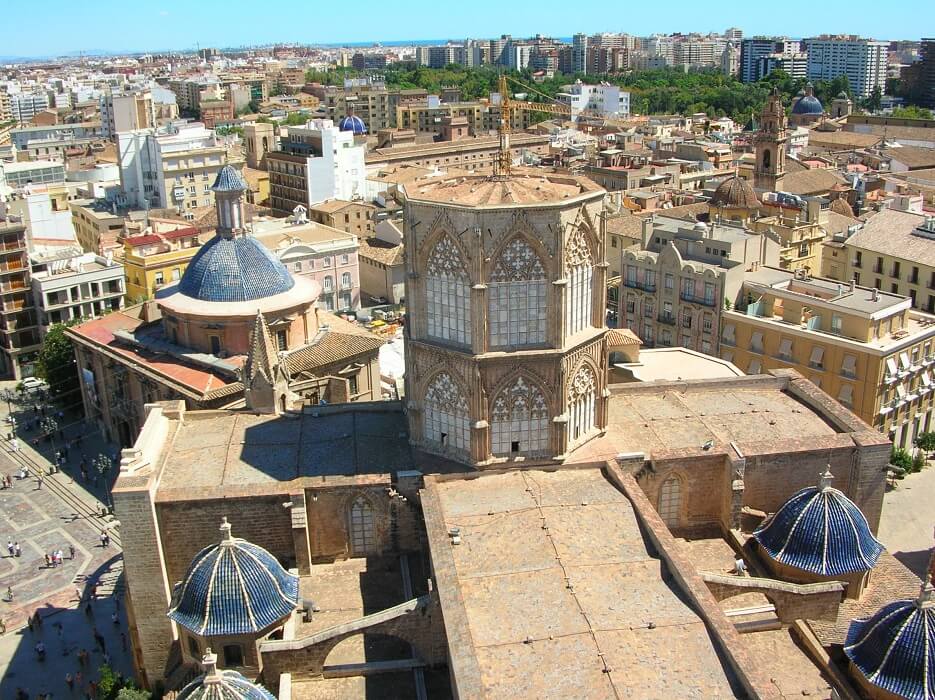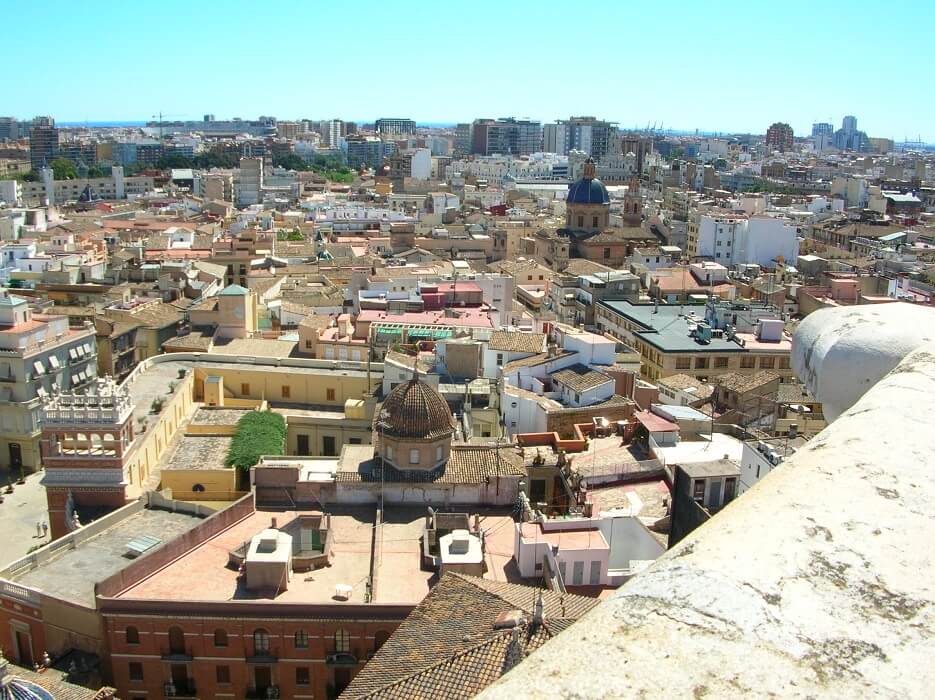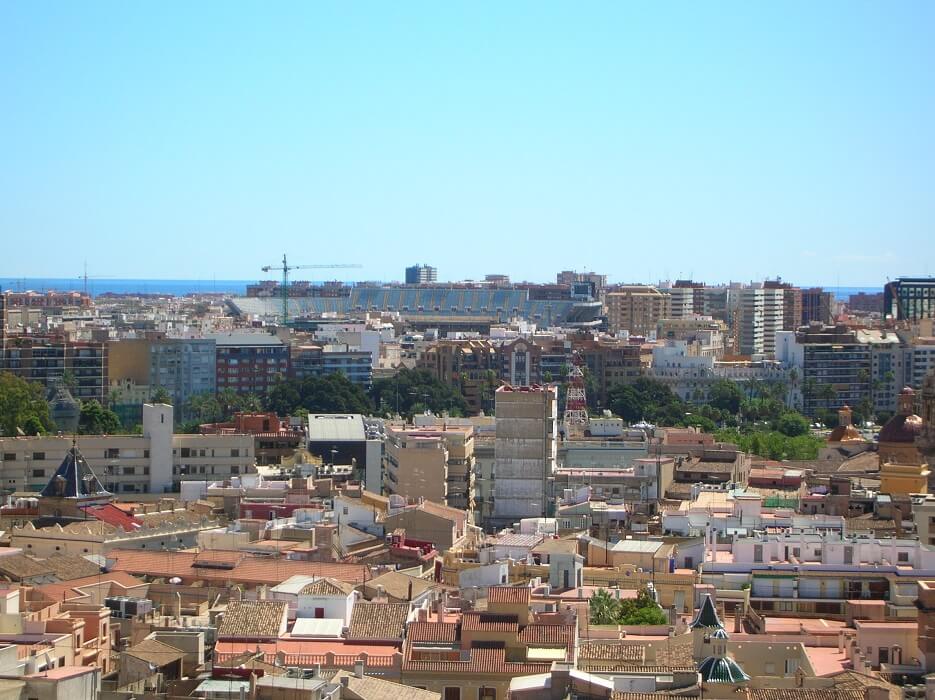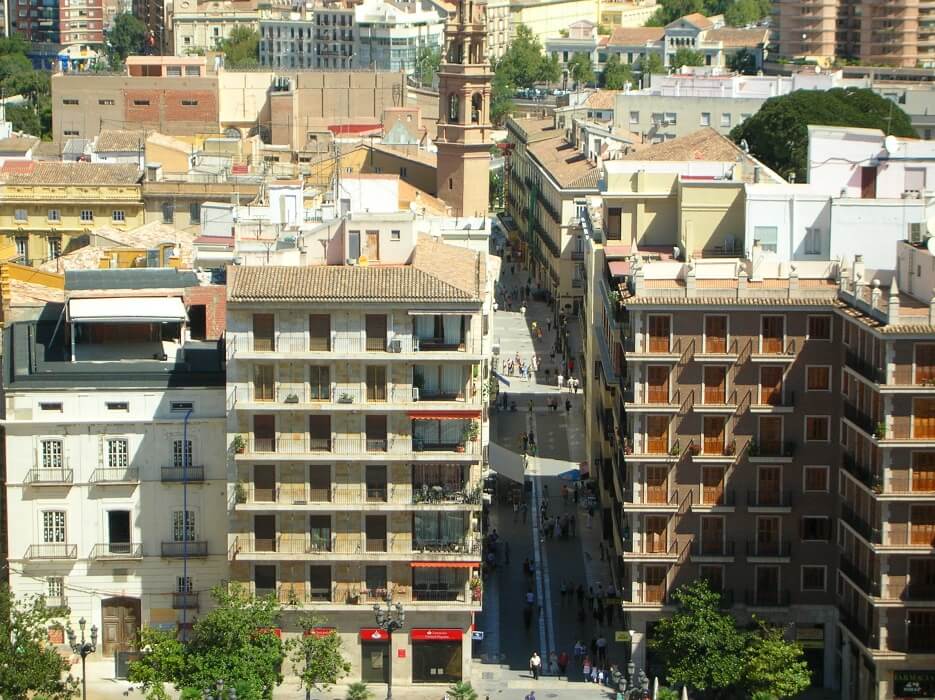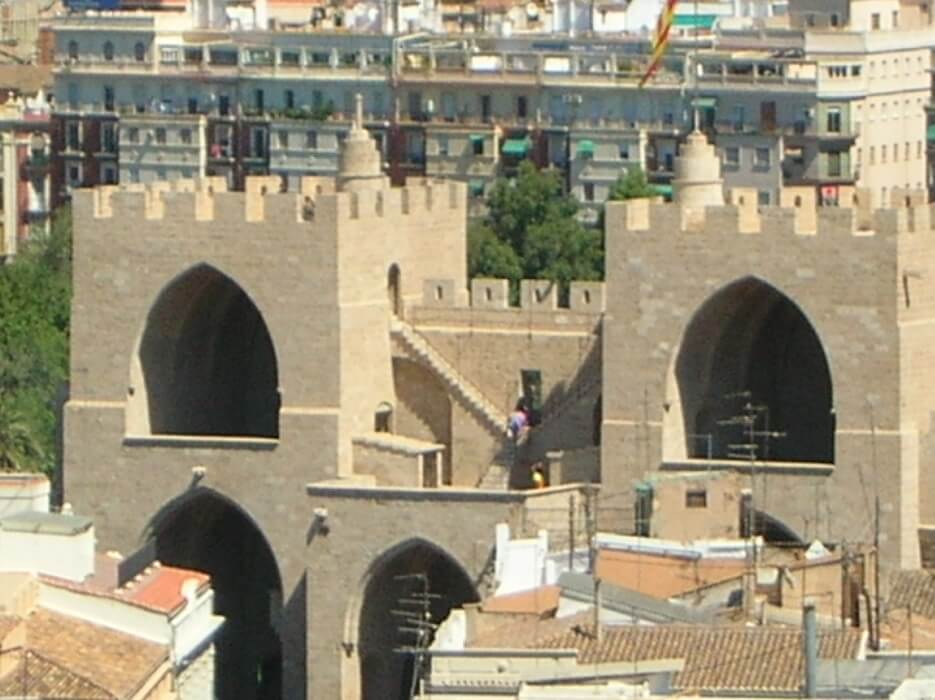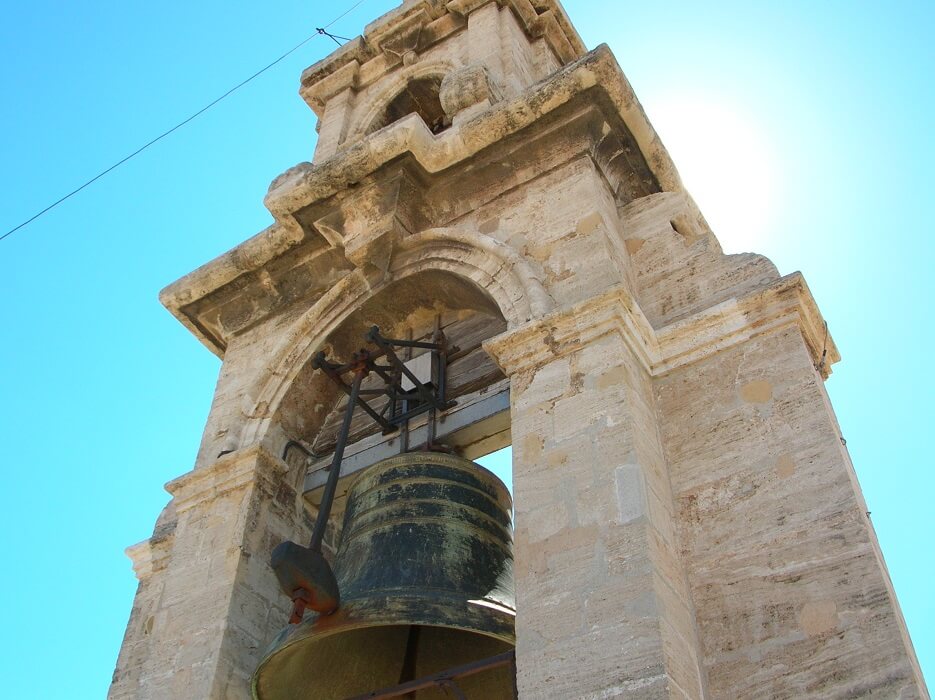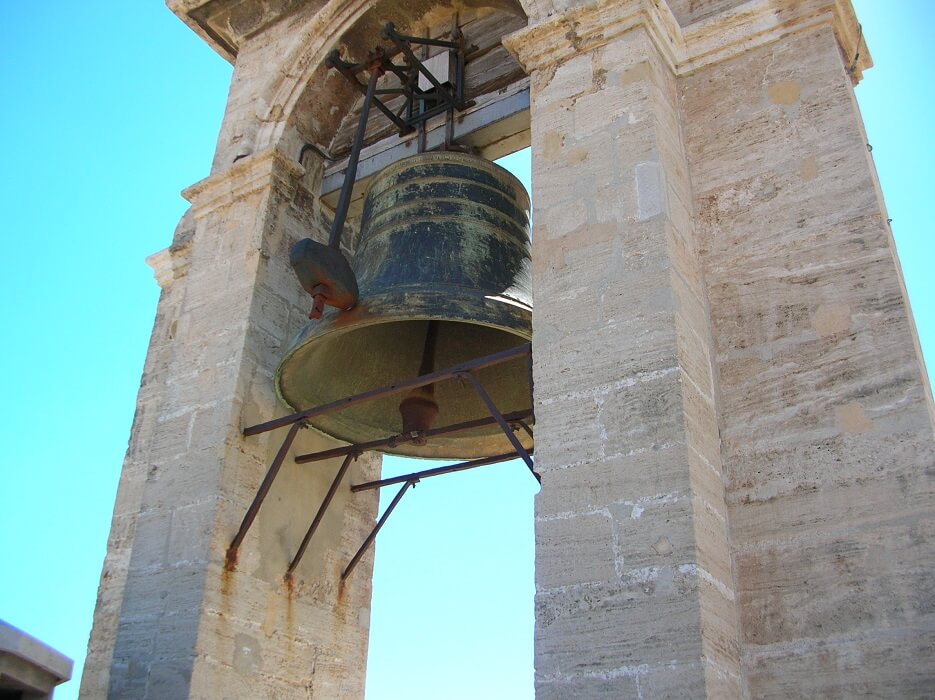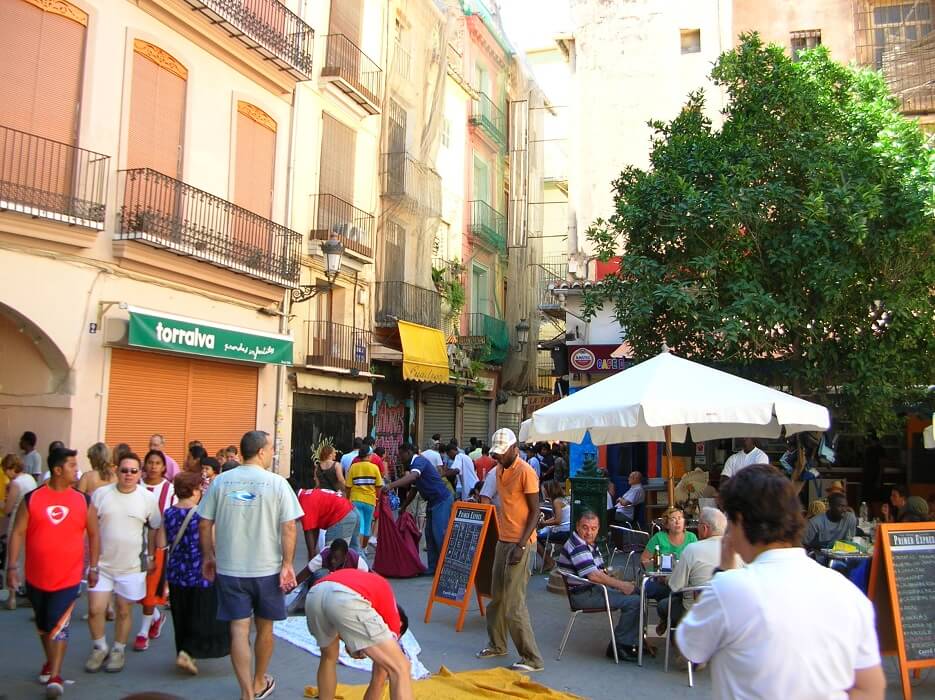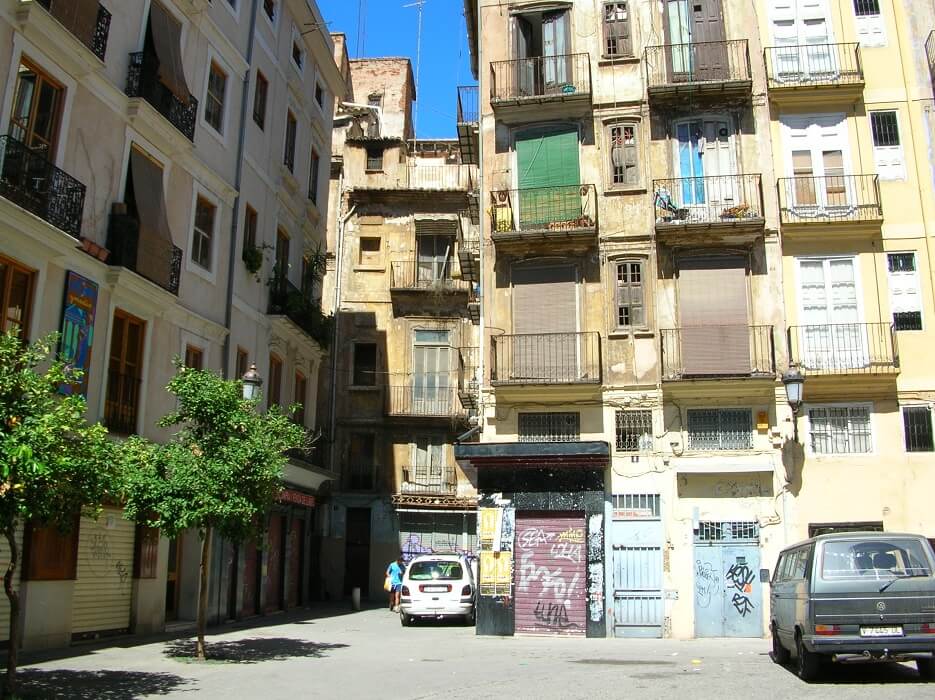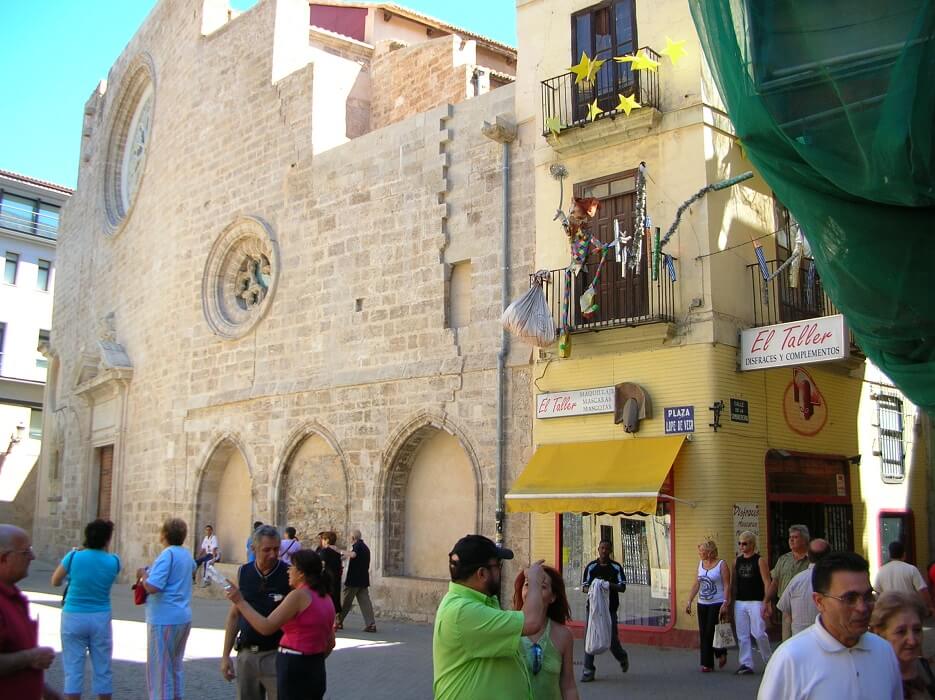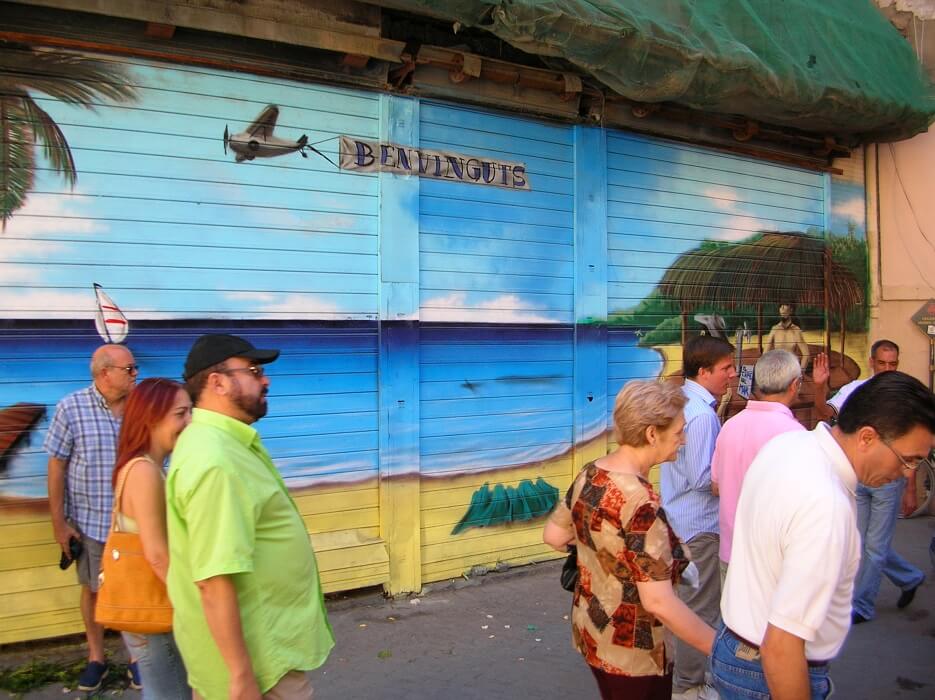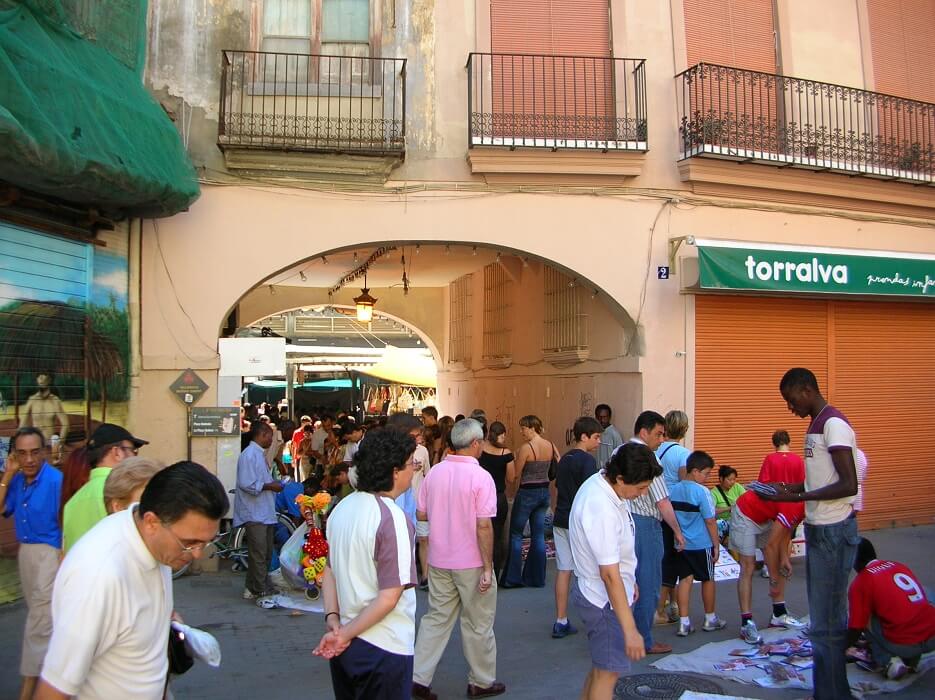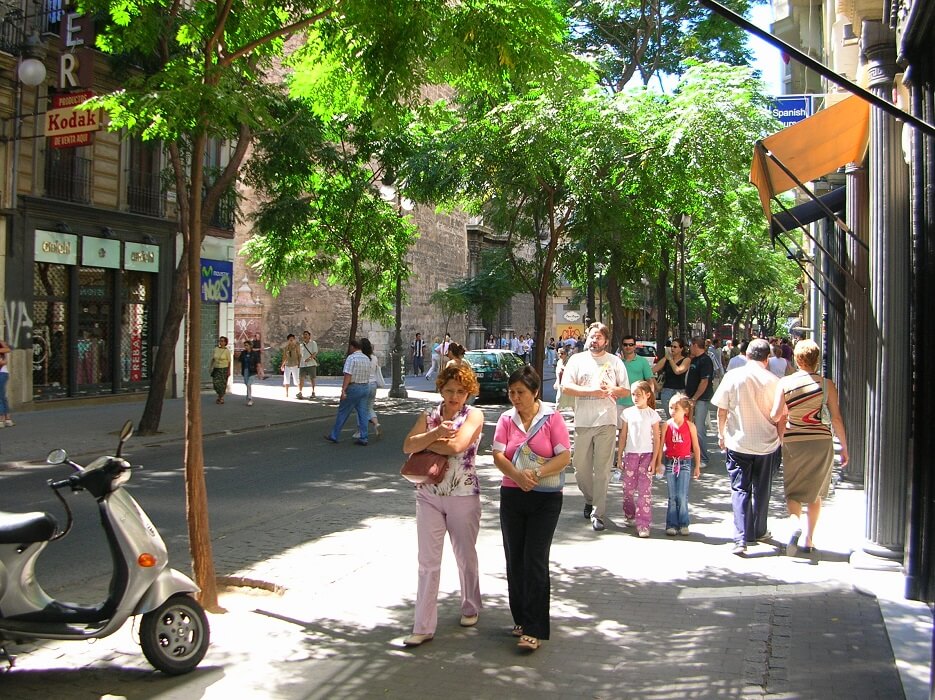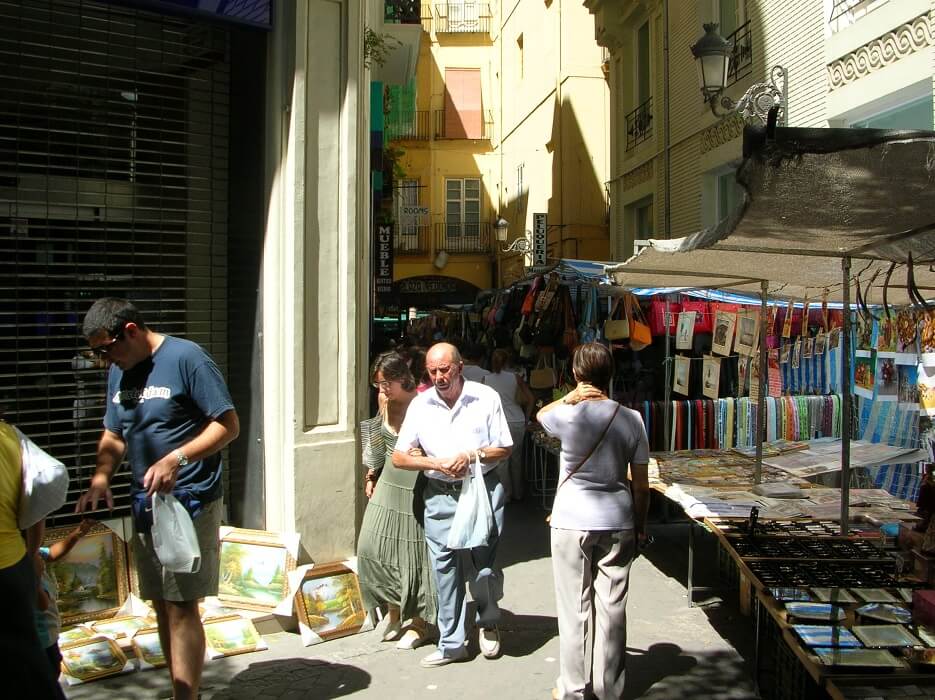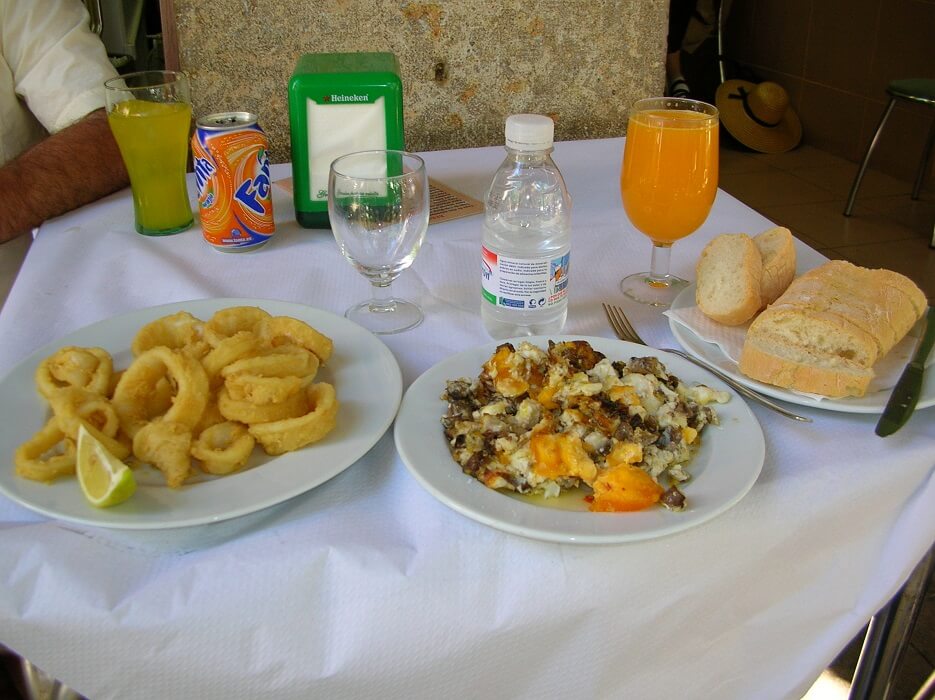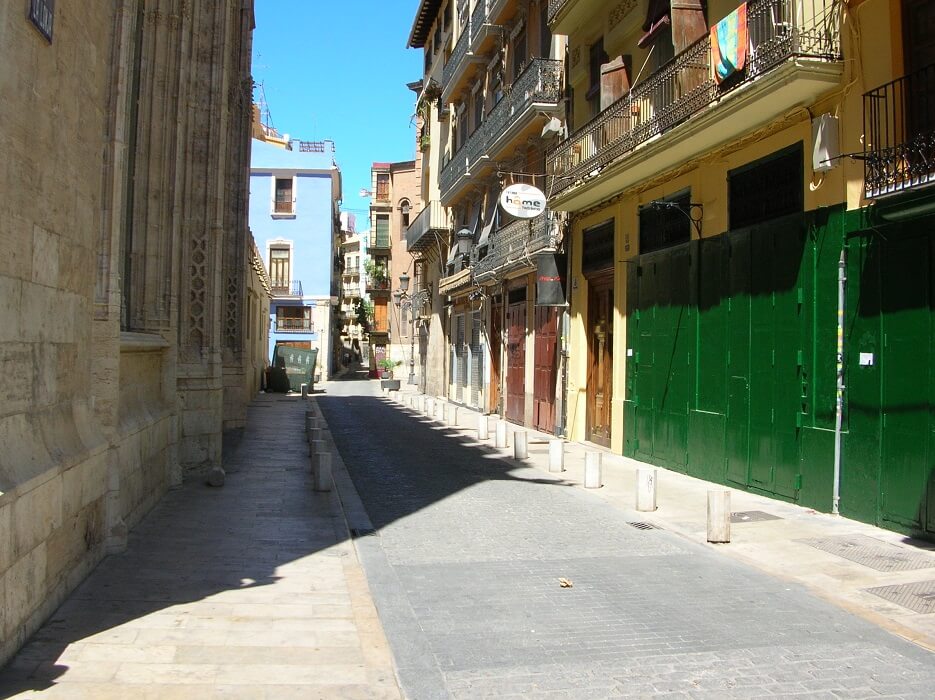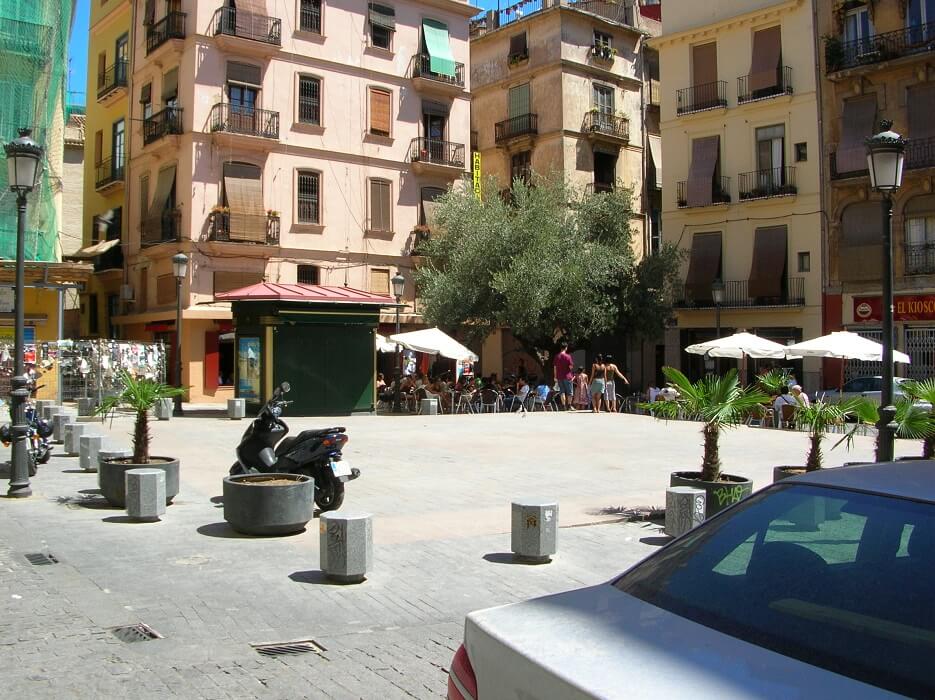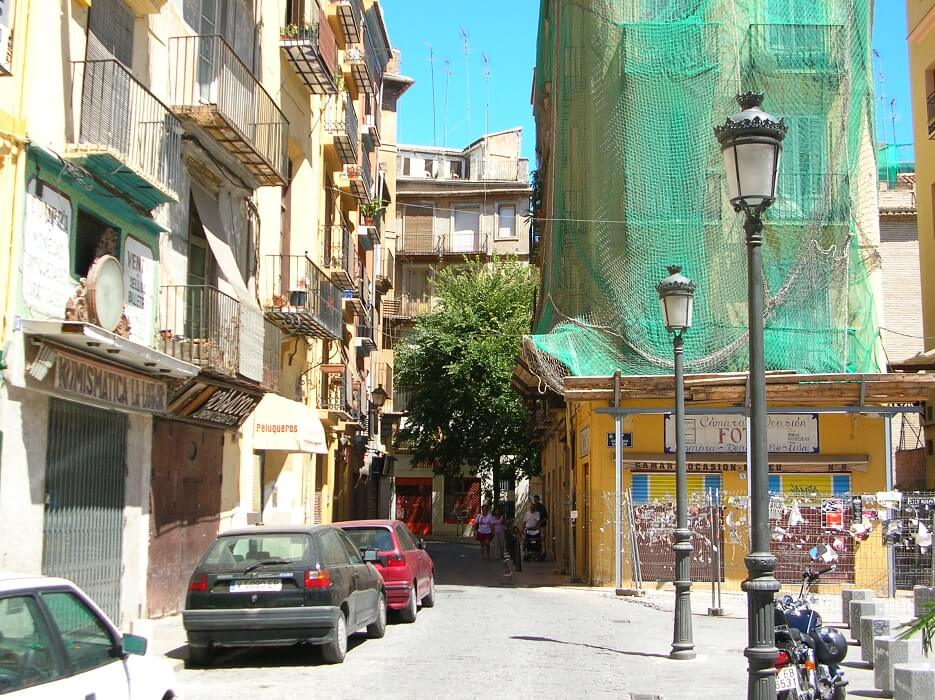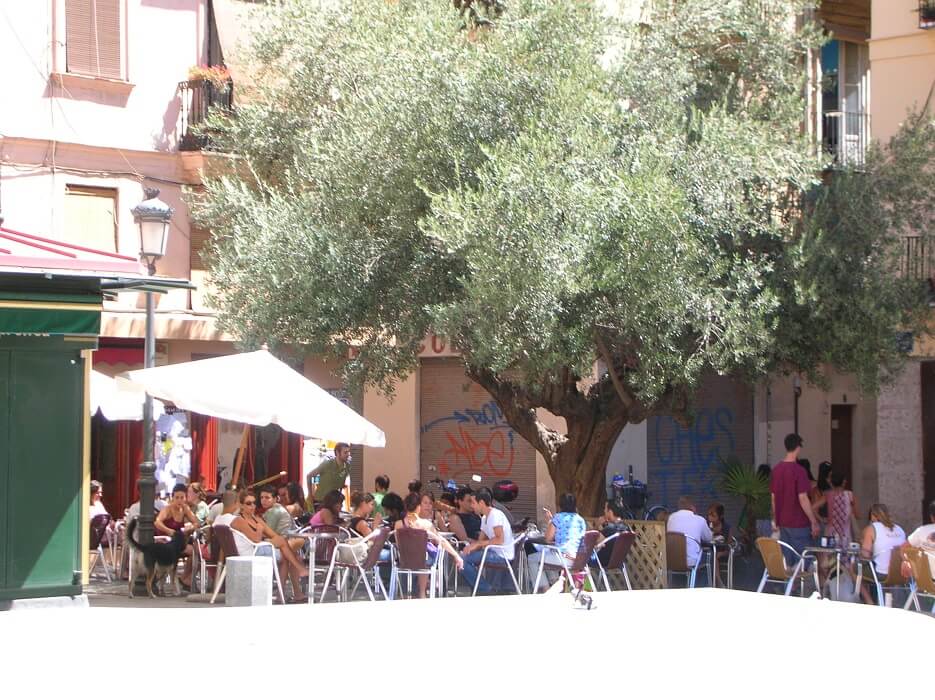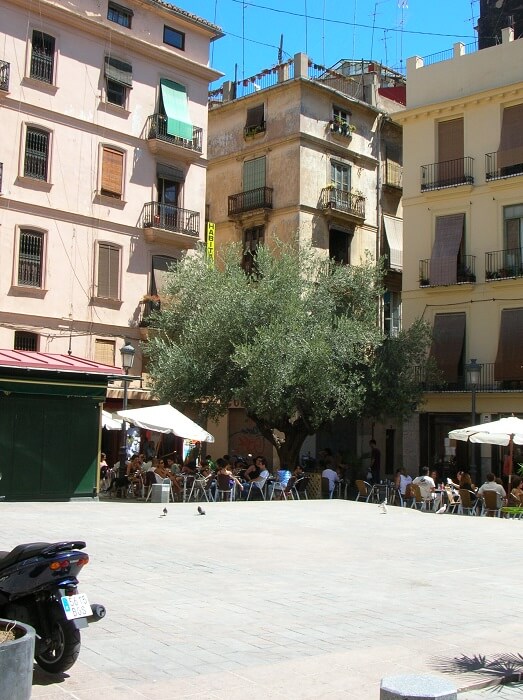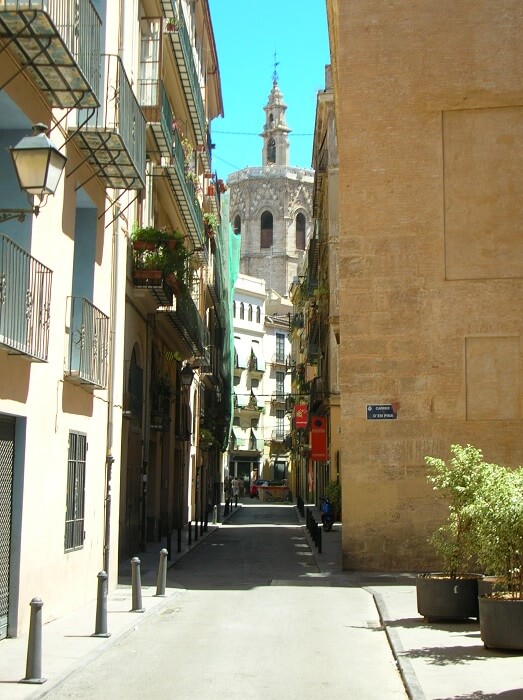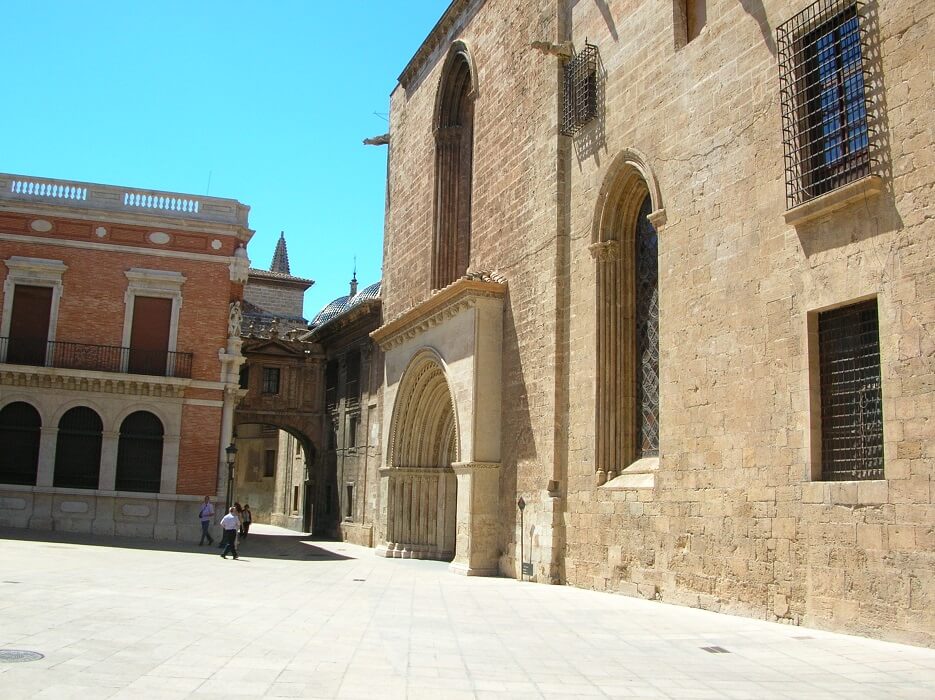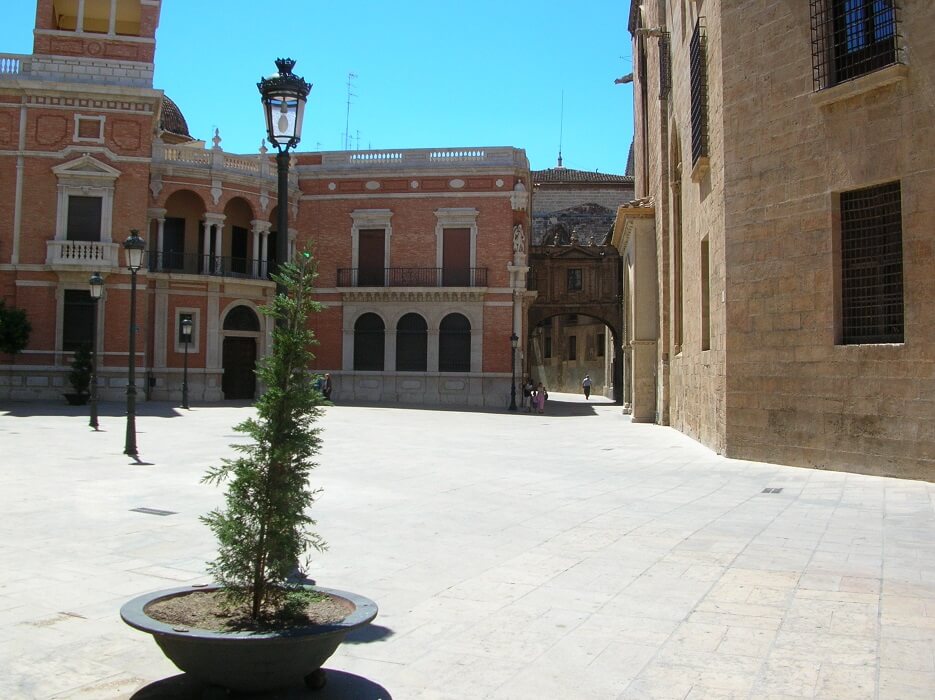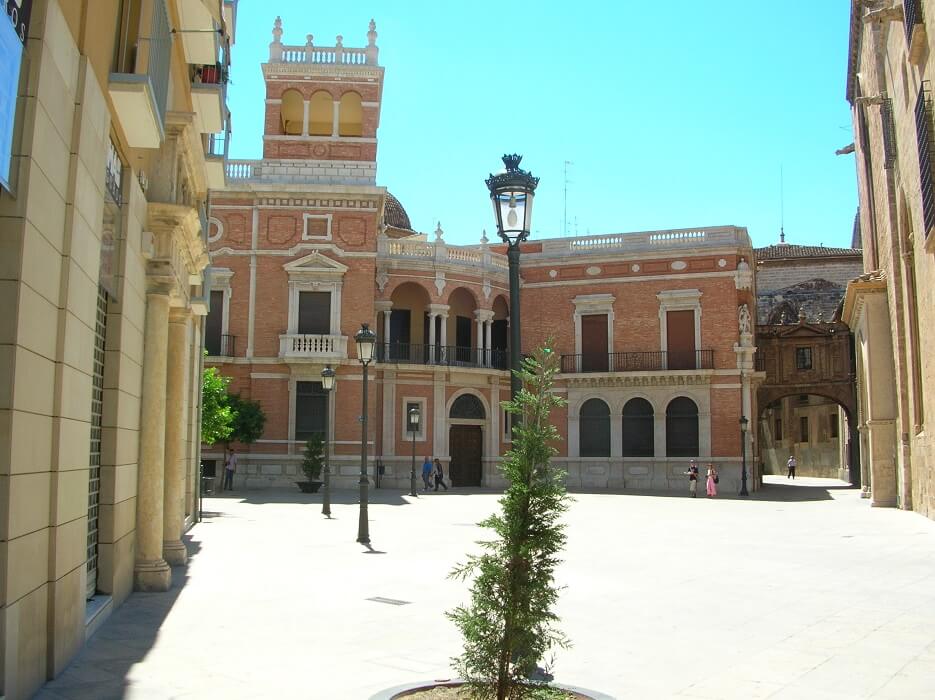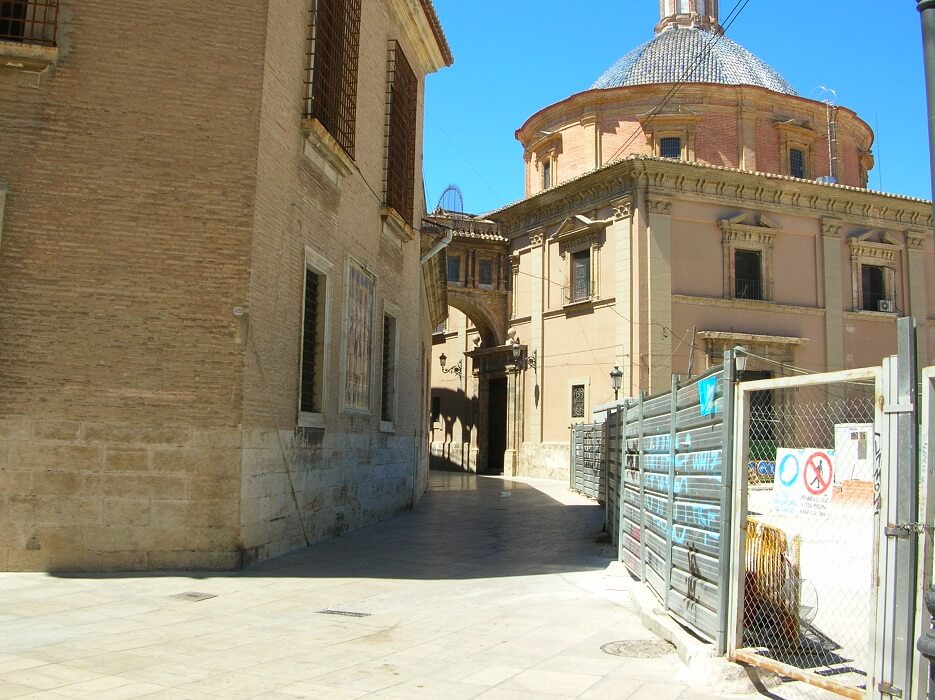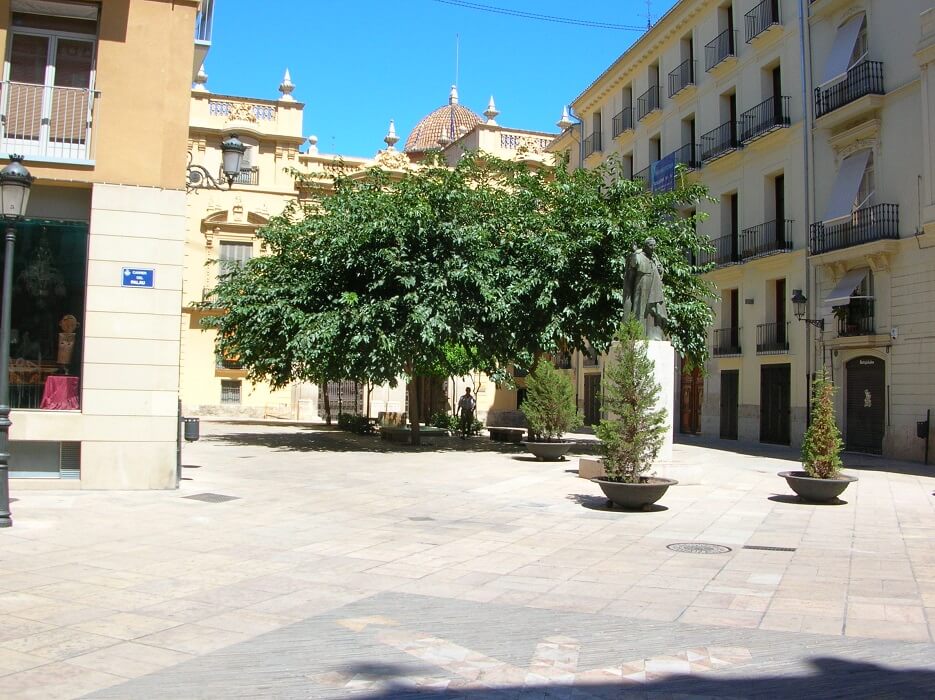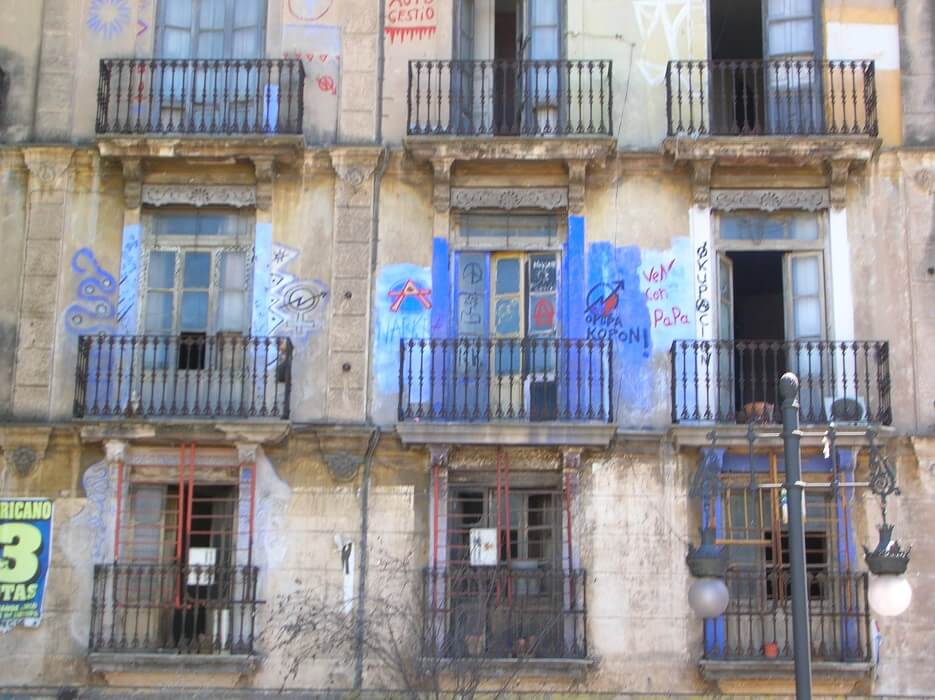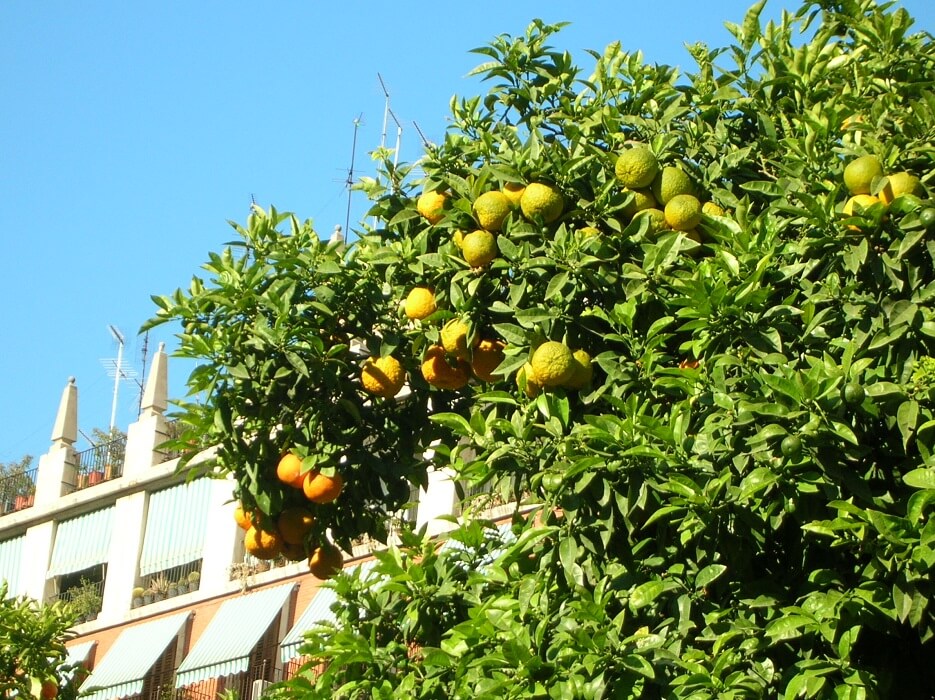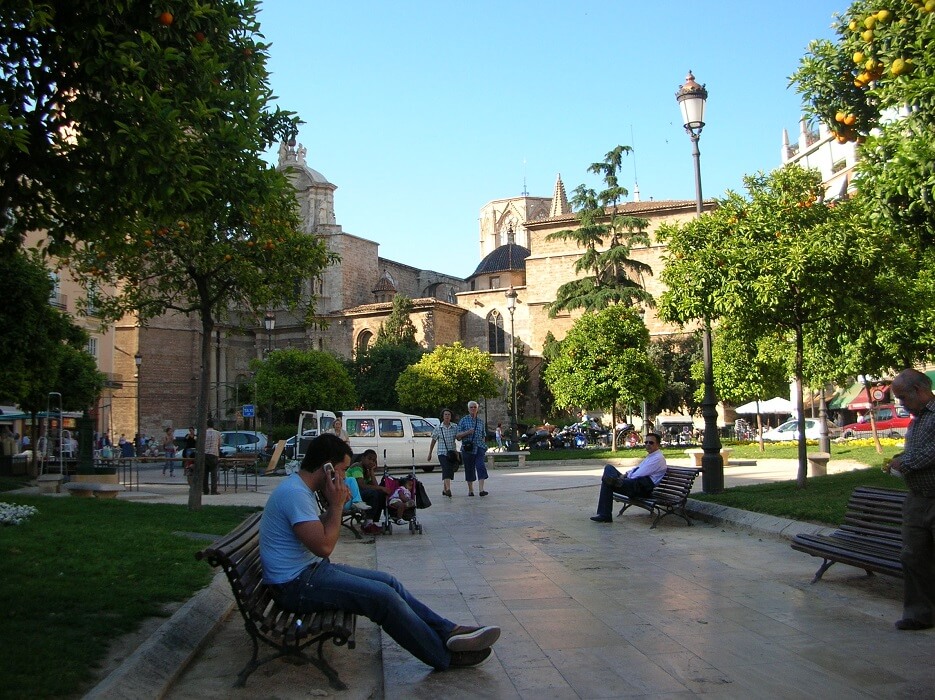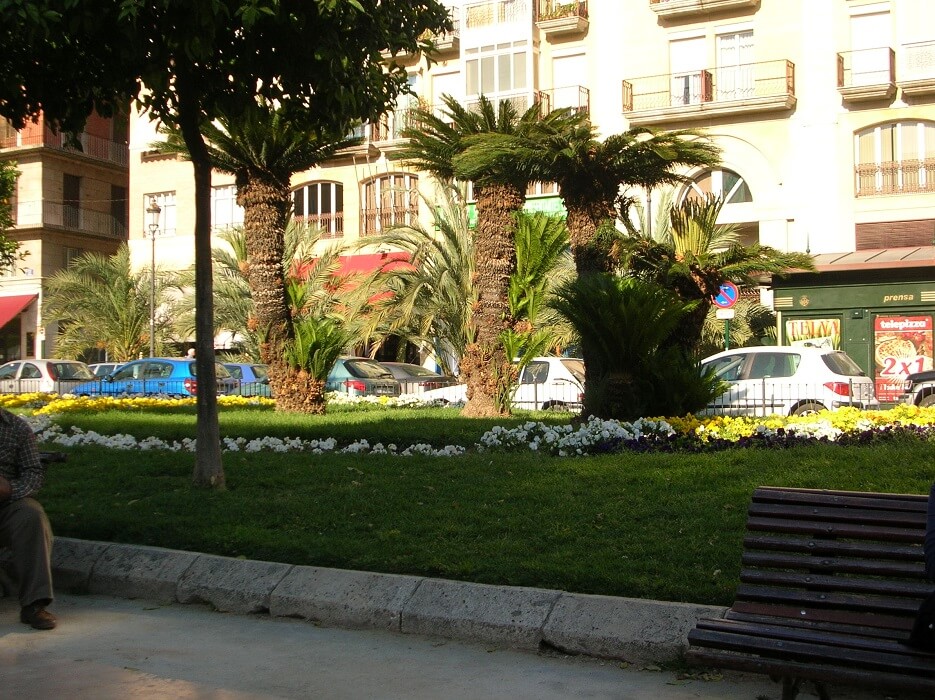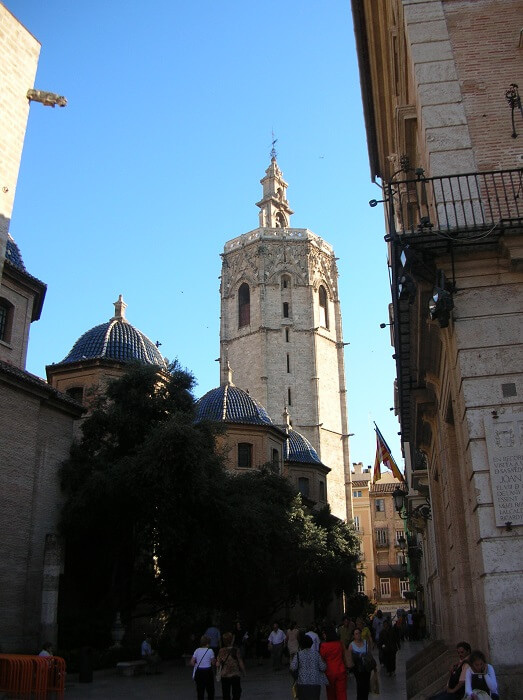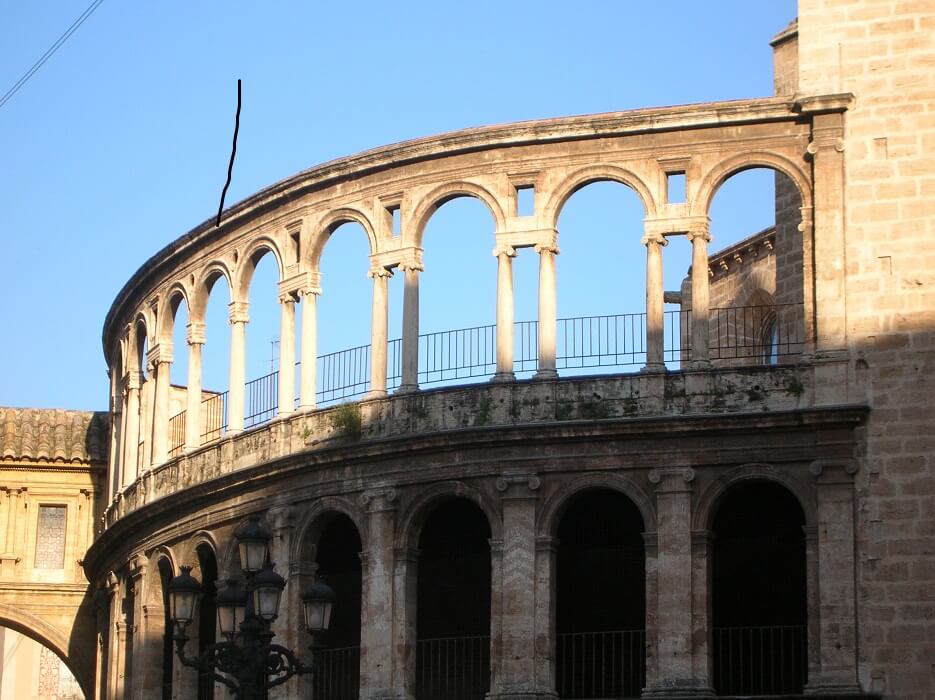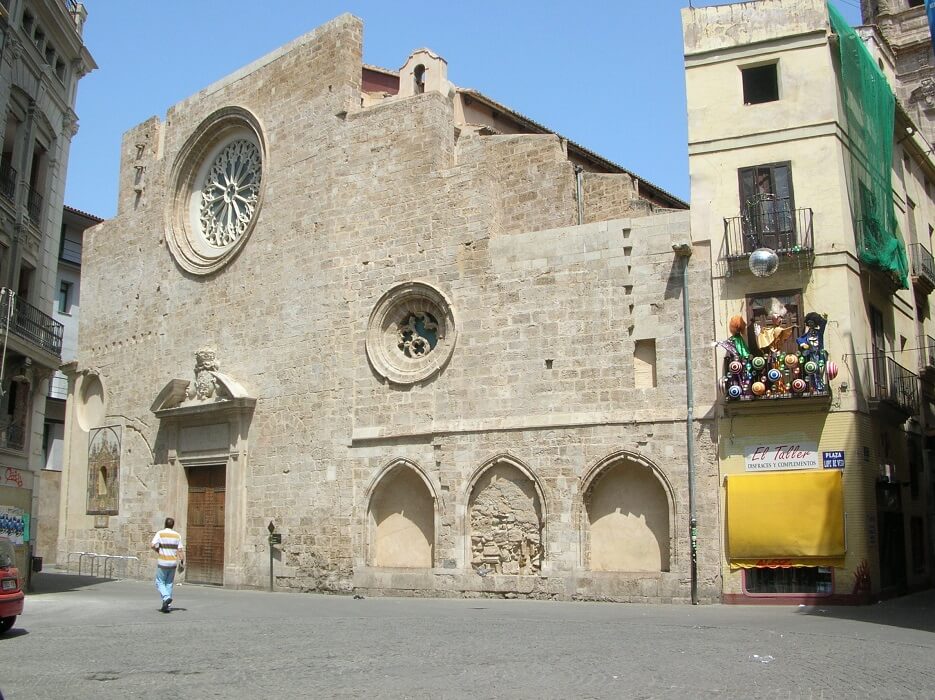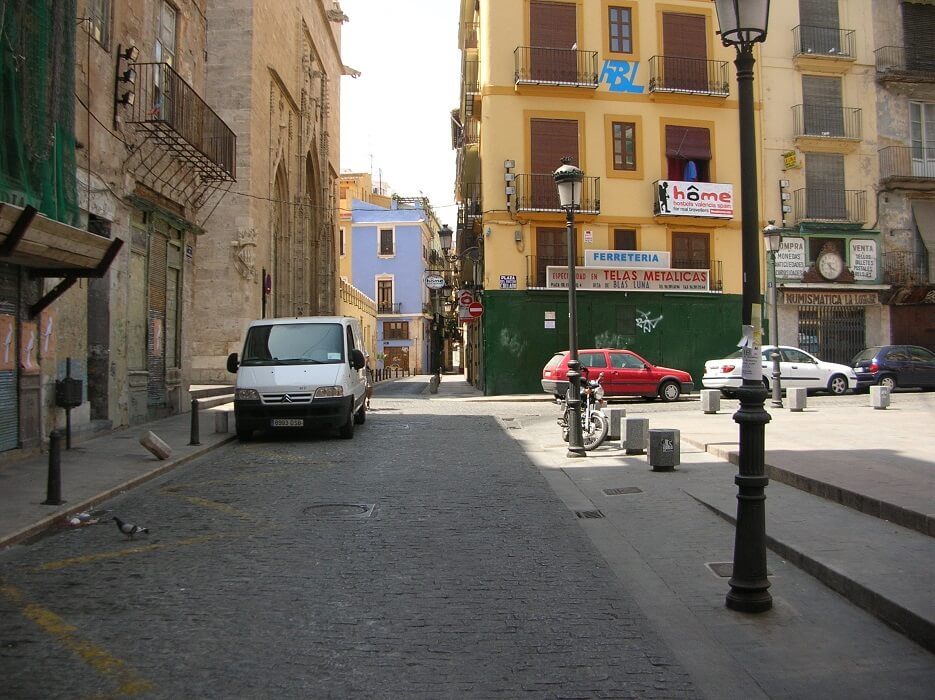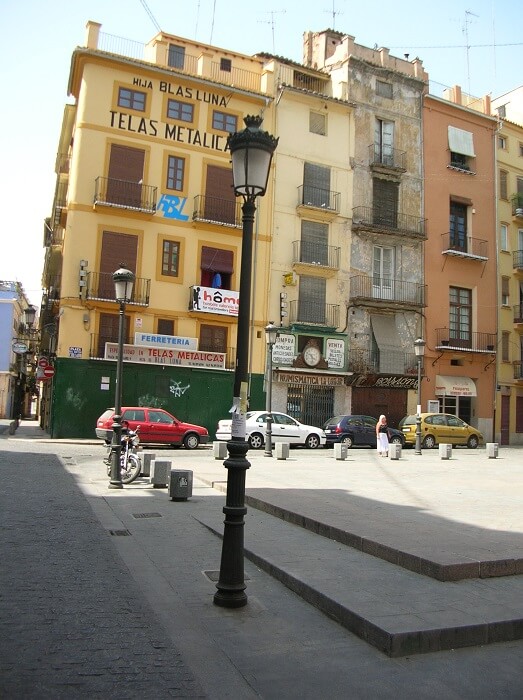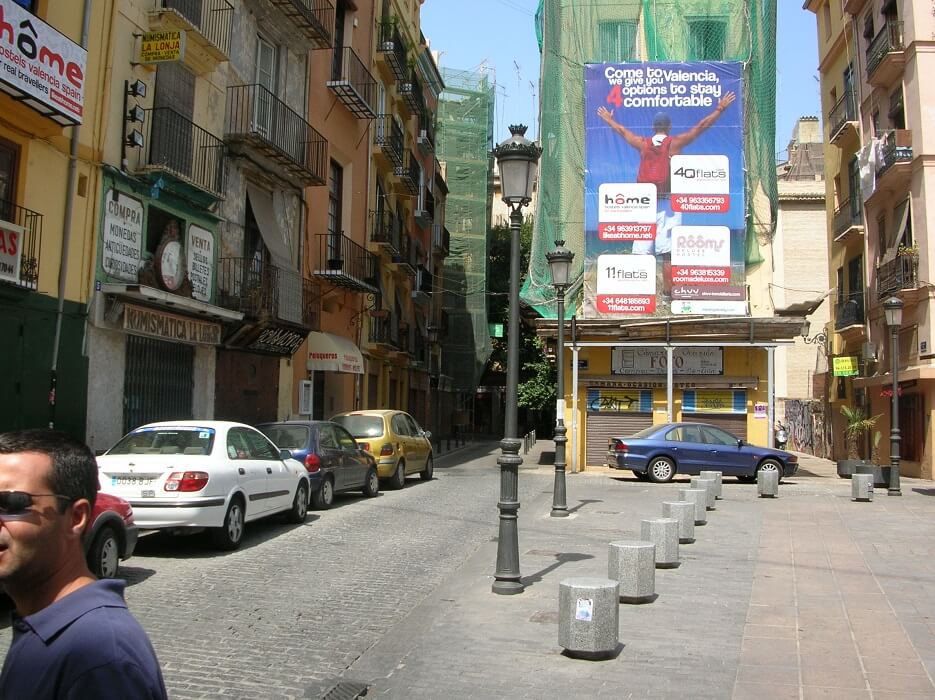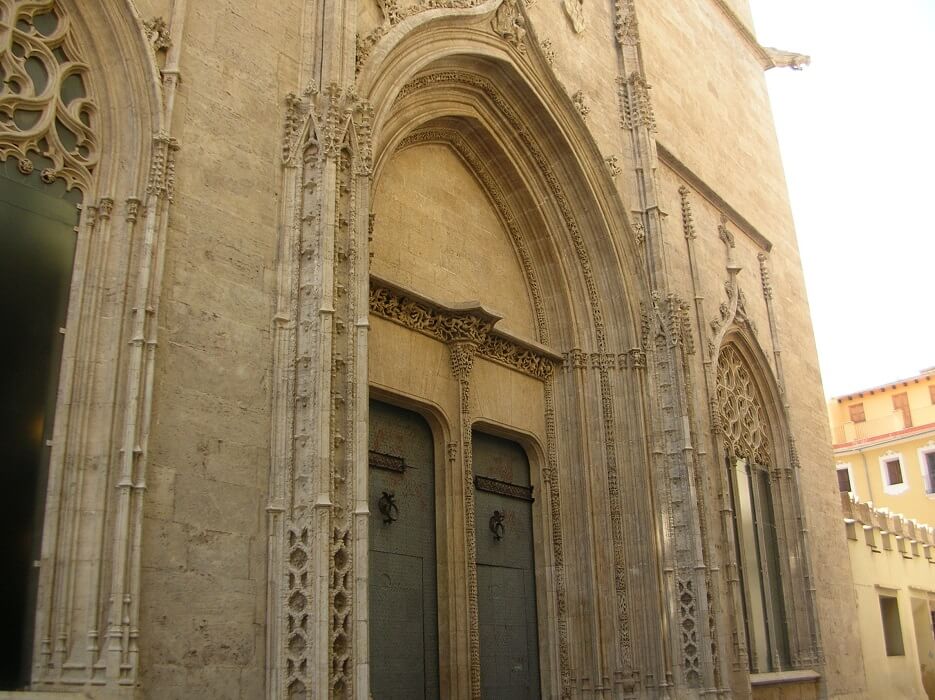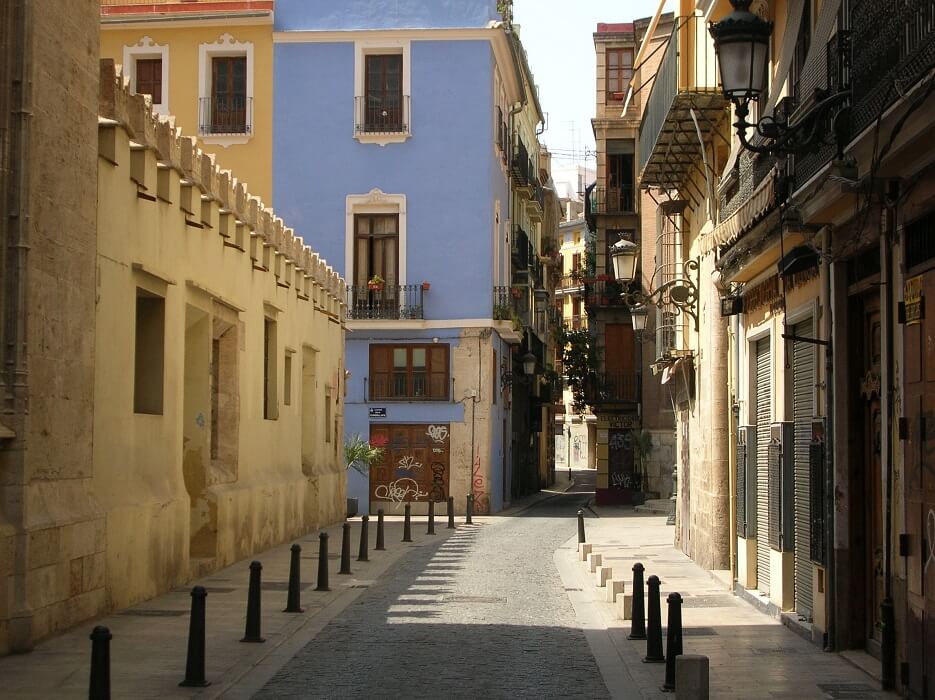 La mia destinazione era Alicante, nel mezzo della Costa Blanca. D'istinto mi impressionò la selva di cemento che la sommerge, allo scopo di dar dimora ad orde di turisti nordici. Temetti di essere giunto in una sorta di Scalea dell'Europa unita.
Avrei rivisto Ala. Incontro in chat, il primo appuntamento, il colpo di fulmine, poi una travagliatissima interruzione ed infine il ricongiungimento. Avendo ottenuto un posto in una istituzione comunitaria lei lì ci andava per viverci ed io per darle una mano nel trasloco.
Ad Alicante ci sono rimasto per due settimane. Via via ho imparato ad apprezzala per il suo stile di vita tanto mediterraneo dove tutto ricorda il meridione Italiano; gusti, sapori, odori, ritmi. Eppure dove tutto è un po' meno meridionale, dove il moderno è arrivato e dove il futuro non fa paura. Provo invidia per Ala. Nel suo ufficio si comunica in sei lingue diverse, abita in un trilocale nuovo di zecca con garage ed accesso in piscina, con un fitto che non basterebbe per il più fatiscente dei monolocali nel più decrepito dei sobborghi milanesi. Qua a vivere ci verrei volentieri. Dovrò limitarmi ad inventare qualche scusa per rubare un'altra settimana al grigiore padano.
[Settembre 2005]
Non solo non vinsi, e c'era d'aspettarlo, non solo il pezzo non fu mai mostrato sul sito, e può capitare, ma fu l'intero concorso a svanire nel nulla: non ci furono vinti e non ci furono vincitori e di pubblicazione neanche a parlarne. Un bel giorno il link scomparve dal sito e non se ne seppe più niente. A conti fatti è stato meglio così dato che posso ora riciclarlo per il post inaugurale del blog, alla stregua di un profumo ricevuto a Natale.
Una notizia sgradita
Lavoravo da cinque a Milano per un colosso della consulenza informatica ma avevo saputo appena prima di partire che avevano deciso di farmi rientrare nell'ufficio d'appartenenza a Napoli. Ci avevo messo tantissimo a riuscire a farmi piacere qualcosa di Milano e a mala pena c'ero riuscito quando seppi del rientro. Non mi chiesero alcun parere. Per carità! non ne erano tenuti. Ci sono clausole contrattuali, di quelle che si firmano il primo giorno, che lo consentono. Né si presero la briga di dirmelo: lo seppi grazie di un pettegolezzo di corridoio e, a conti fatti, mi era andata anche bene. Alcuni, meno fortunati di me, notizie di questo tipo le hanno apprese alle 5 di un venerdì per il lunedì successivo. Possono farlo, i contratti lo consentono.
Iniziano le vacanze
Il giorno della partenza per le vacanze il biglietto per il ritorno ce l'avevo in tasca. Avevo anche la speranza, una sorta di illusione recondita, che accadesse qualcosa di inatteso, che non sarei neanche riuscito a descrivere, per cui ad un certo punto quel biglietto avrei potuto gettarlo nel primo cestino a disposizione.
Ma non successe. Turista ero e turista rimasi. Ma come spesso accade nella vita una necessità, una intenzione, una esigenza si manifesta in forme annebbiate ed indistinte. Percepisci un malessere ma non sai bene cos'è. Cerchi di fare qualcosa ma il tuo agire ti sembra caotico e scriteriato. Poi tutto si delinea in forma più chiara e distinta, come se la sequenza di azioni confuse assumesse, tutto ad un tratto, una specie di coerenza postuma.
Di fatto quella gita era stata la prima tappa. Non lo sapevo ma il mio percorso attraverso la lingua Spagnola, le sue lusinghe e le sue infide trappole, era cominciato proprio allora. Come pure era cominciato il viaggio negli umori e nella realtà del paese reale di cui quella lingua è, per certi versi, il portale di accesso.
Il cambio è maturo
Senza essermene accorto, mi era entrata in circolo l'idea di dover partire e per davvero.
Io ero turista per necessità come Ala viaggiatrice controvoglia. Per lei il trasferimento in Spagna era stato un tuffo nell'acqua gelata. Risentì dell'impatto con la cultura latina. Mi voleva con lei ed iniziò ad insistere sin dal primo giorno. Finchè un bel giorno non riuscì a sfondare una porta in attesa solo di essere sfondata.
L'anno in sede a Napoli finì per essere un lungo periodo di preparazione. Nord e sud in azienda pari sono e la lettera di dimissioni, chiusa per molto tempo in un cassetto in attesa di essere spedita, partì anch'essa per il suo viaggio.
Venne così il momento di preparare una nuova valigia, non troppo piena, impacchettare il portatile e partire, senza biglietto di ritorno.
Ora posso osservare con abbondanza di tempo, e provare a cogliere le infinite sfumature di una società. Non ho più i minuti contingentati e l'assillo di un aereo da pigliare né foto digitali di monumenti e spiagge, da mostrare nelle scocciate serate post-ferie tra amici. Ora posso provare a cogliere il sentire della nazione e a respirarne lo spirito.
In the summer of 2005, A major national newspaper announced a literary contest for its readers on their website. The task was to write a mini-article of 1600 characters recounting one's vacation. The winners would receive a prize, which I don't remember, and the winning piece would be published both online and in the travel supplement in print. I decided to participate and submitted this piece:
The contest
A traveler is someone for whom the journey is more of a choice than a mere parenthesis from oneself. They have no details about their return, if it ever happens. On the other hand, I was definitely a tourist on the day of departure from Orio to Valencia. Everything was meticulously planned: the flight, car rental, hotels, and the return. Valencia passed by quickly: the frantic search for the hotel through the palm-lined streets of the city, a tour of its historic center with its shady and decadent charm contrasting with its modern grandeur and sparkle, and so on.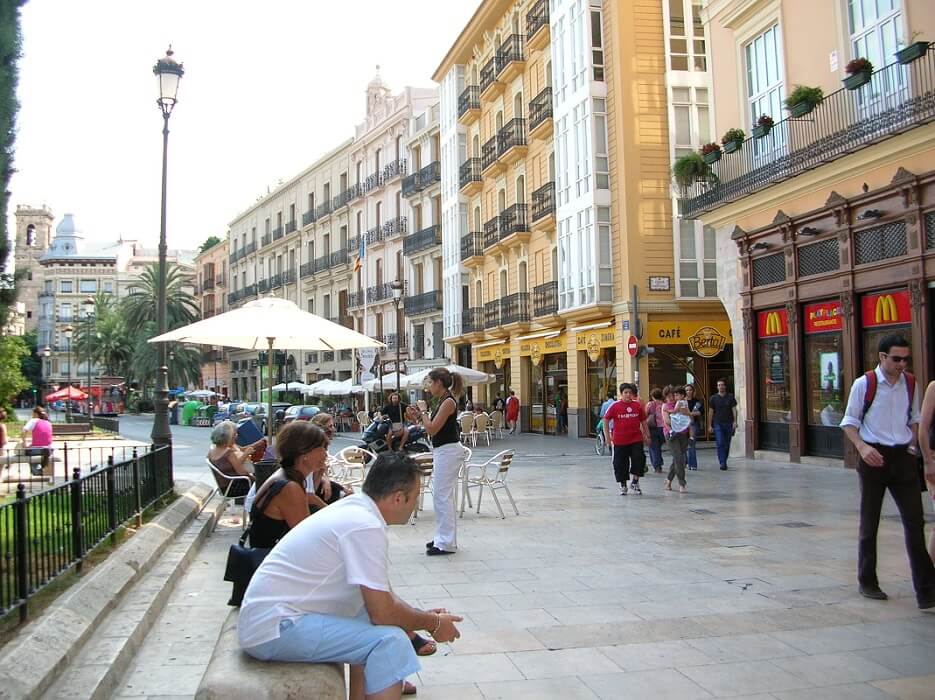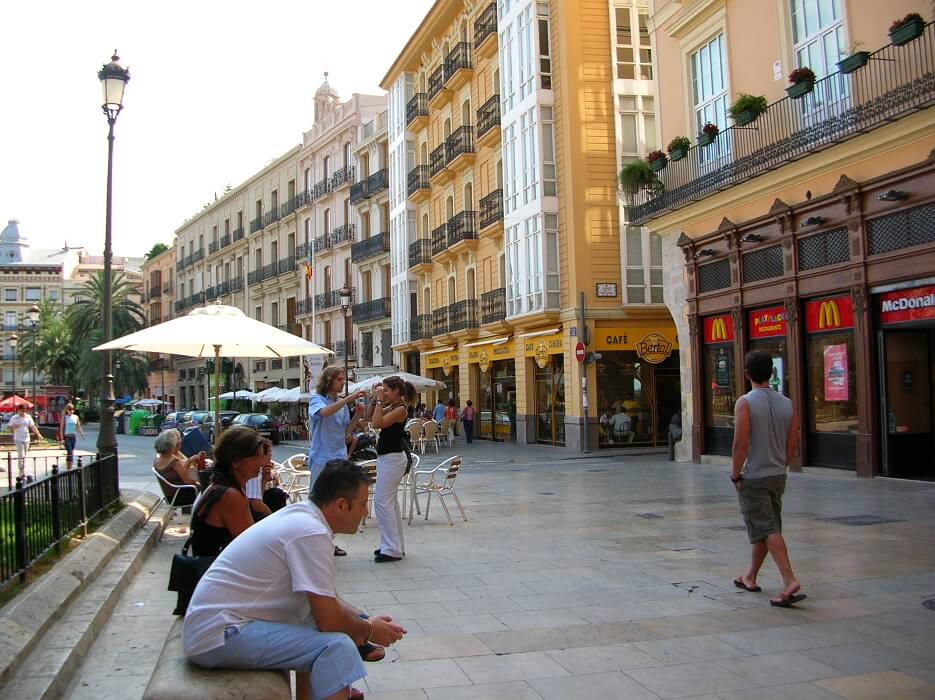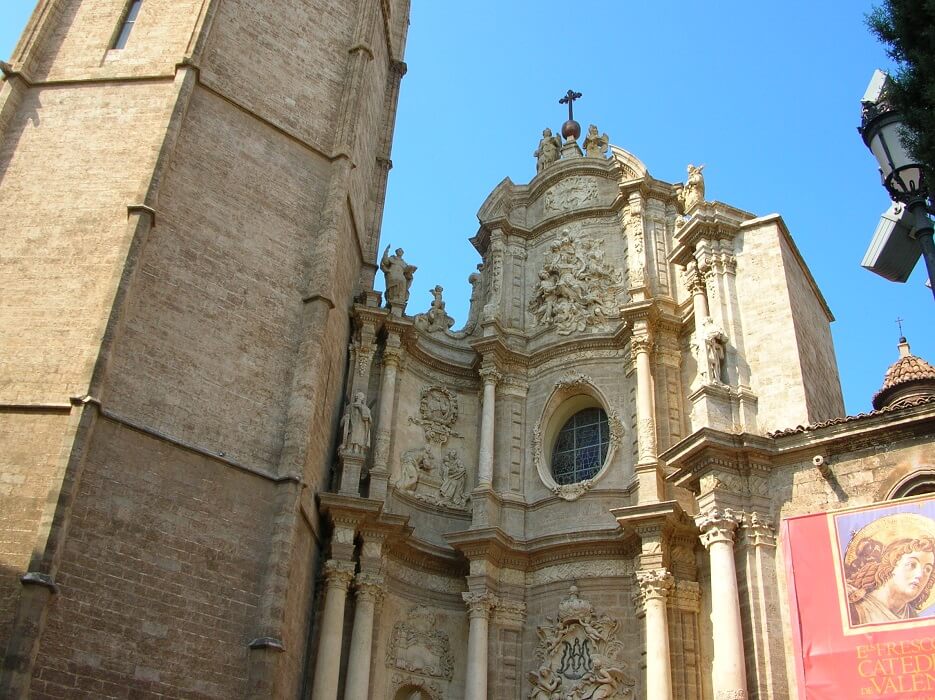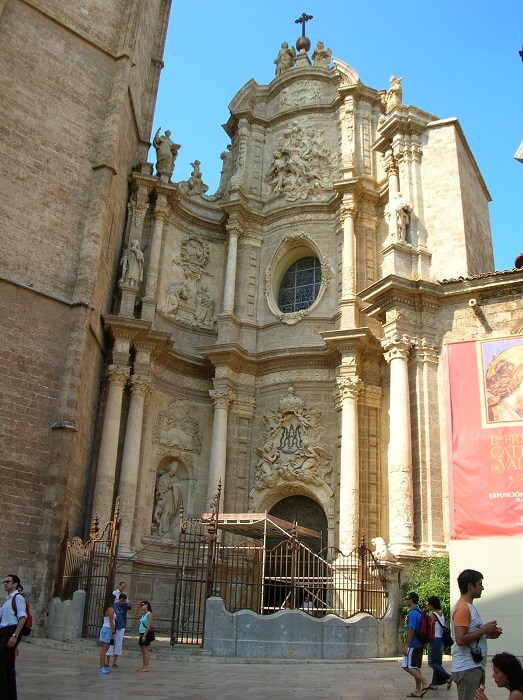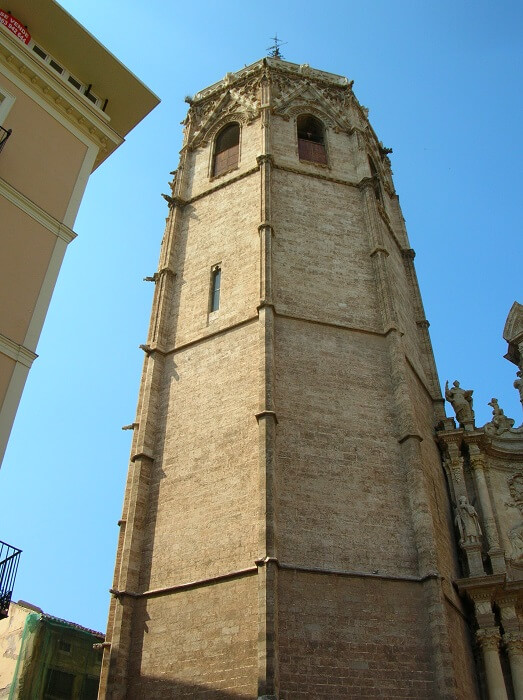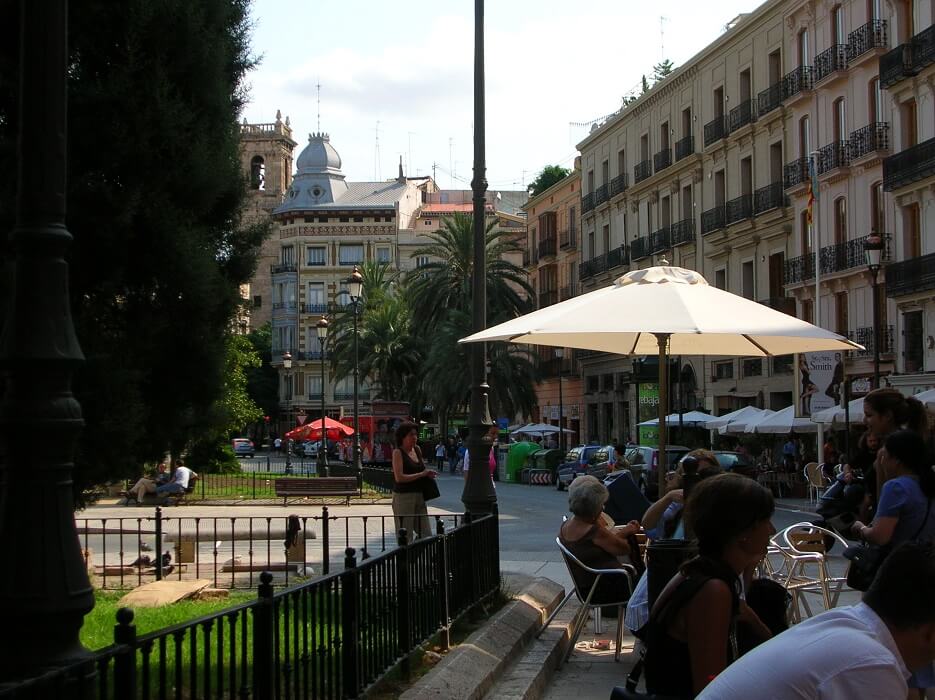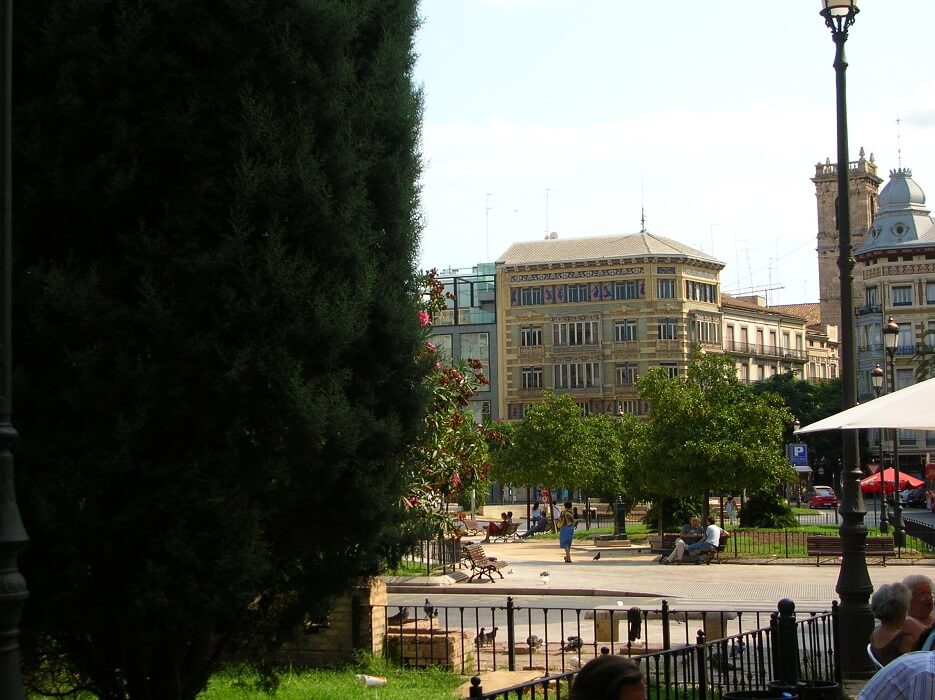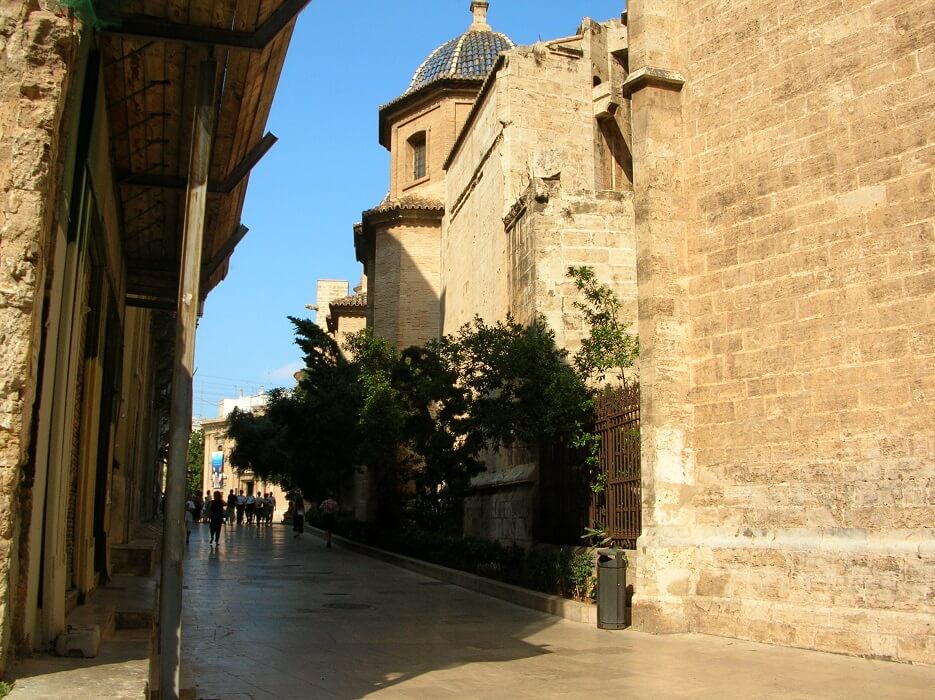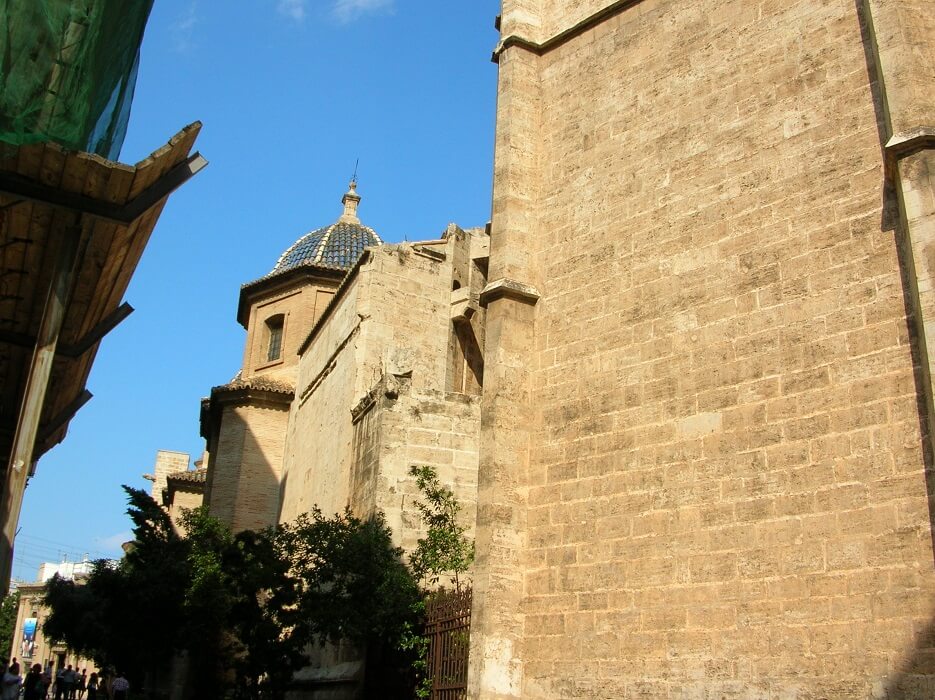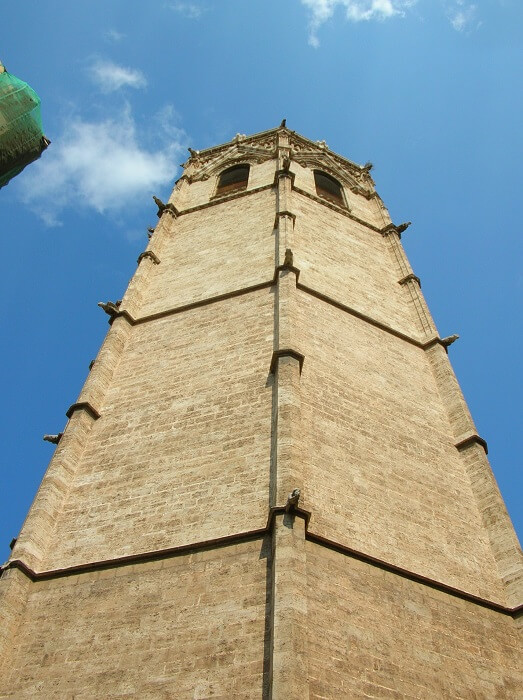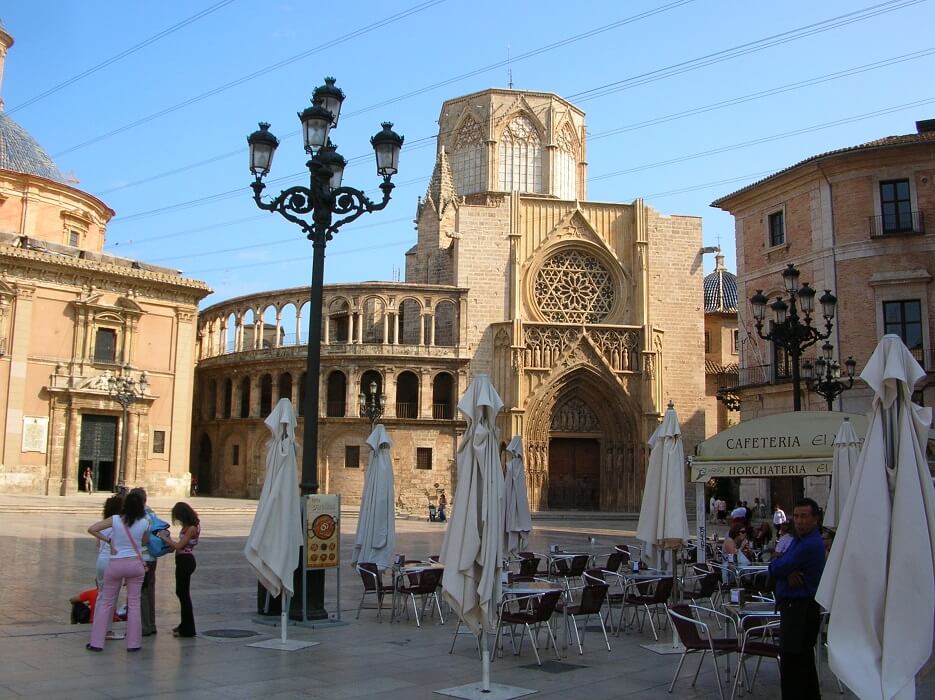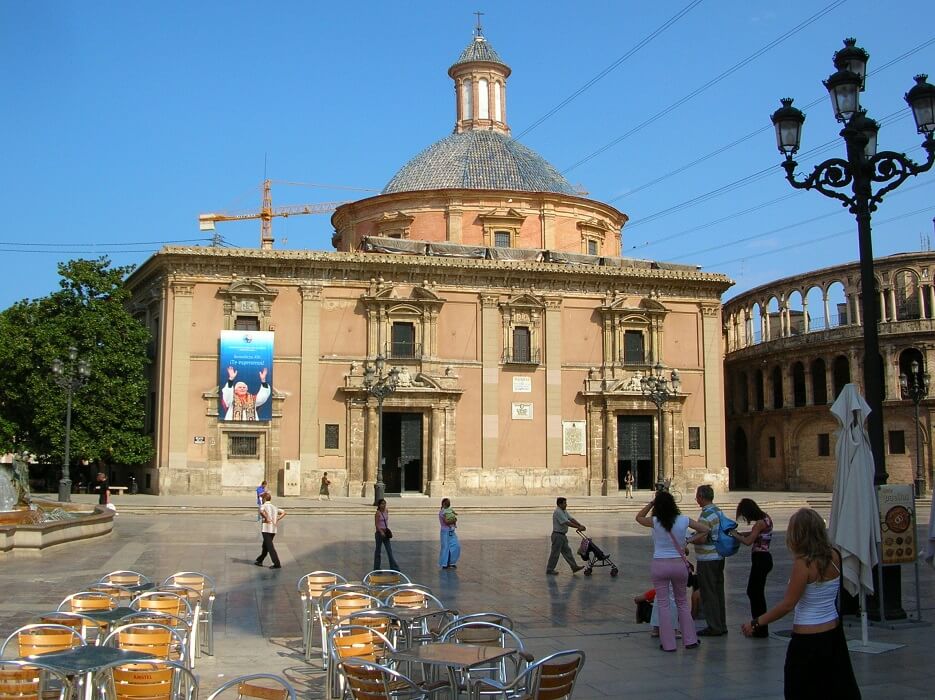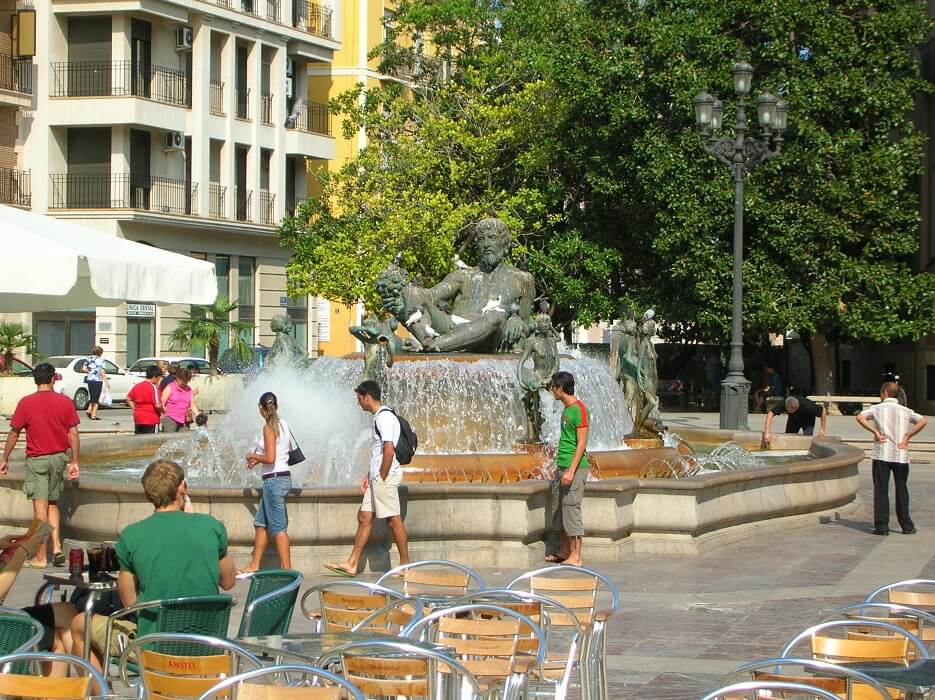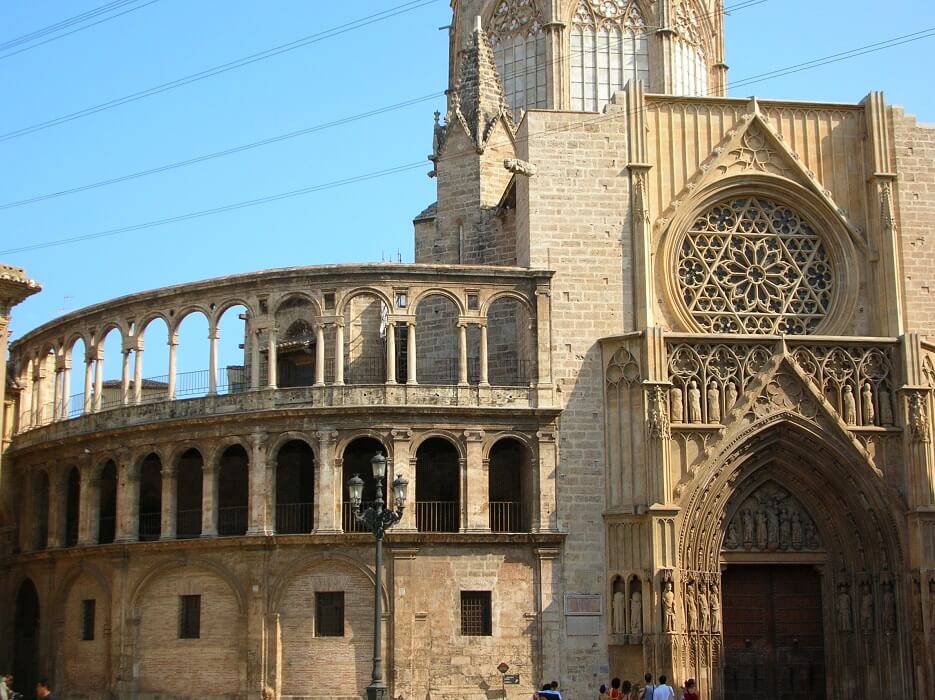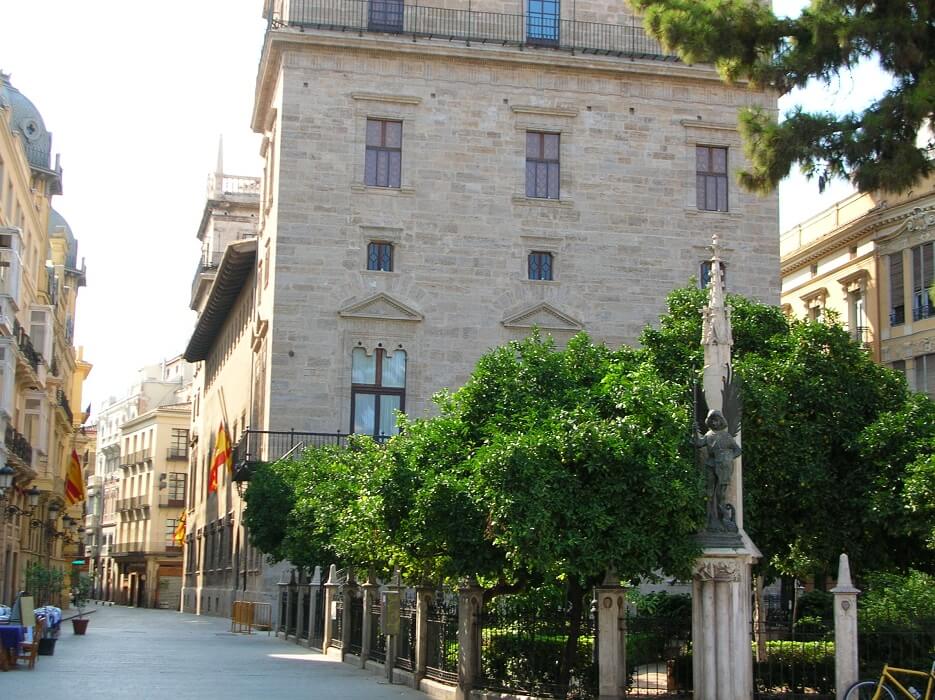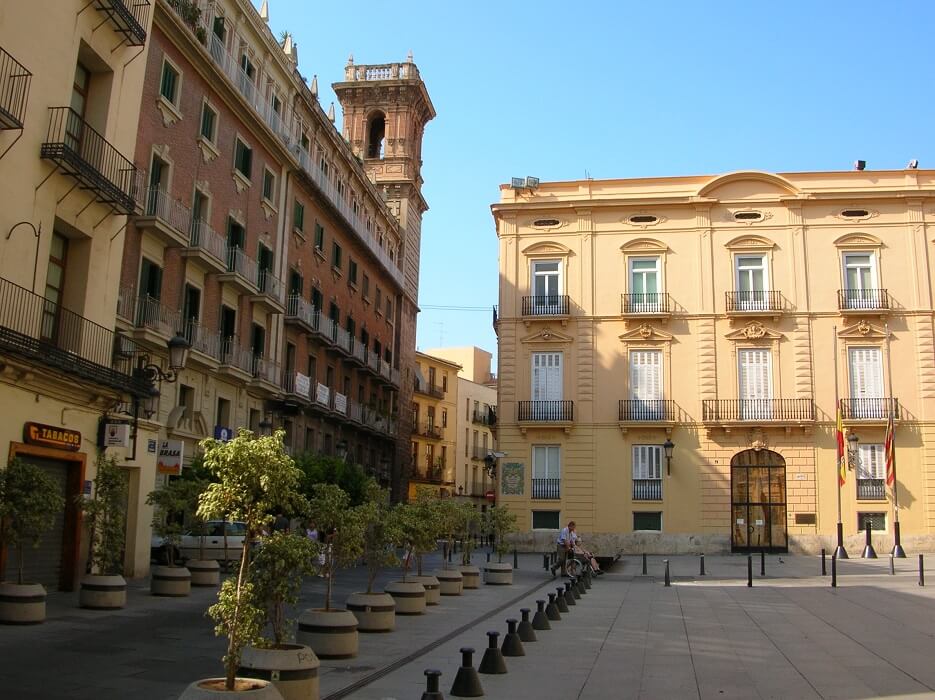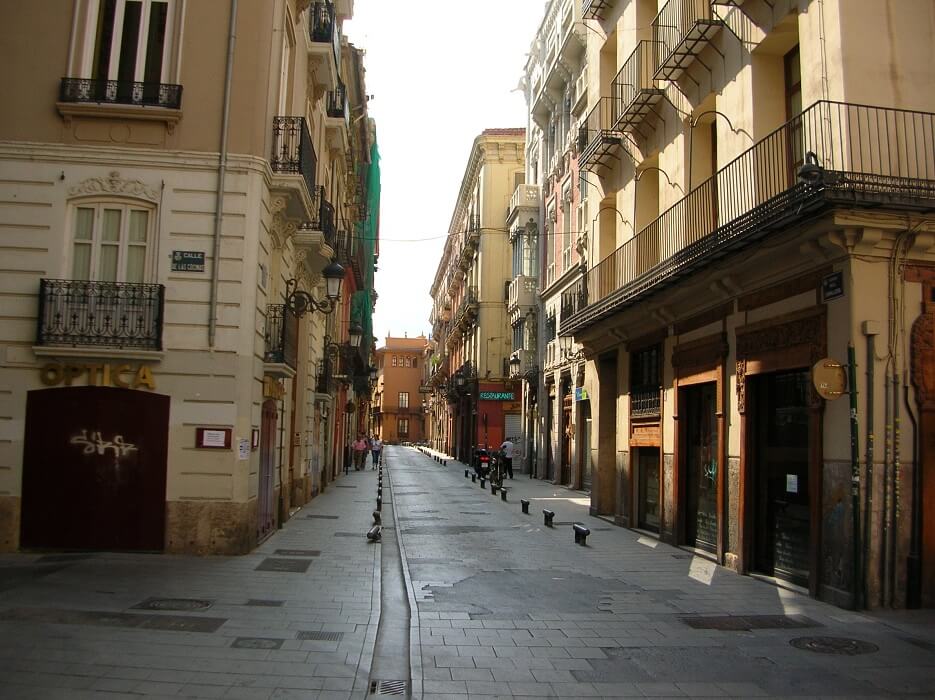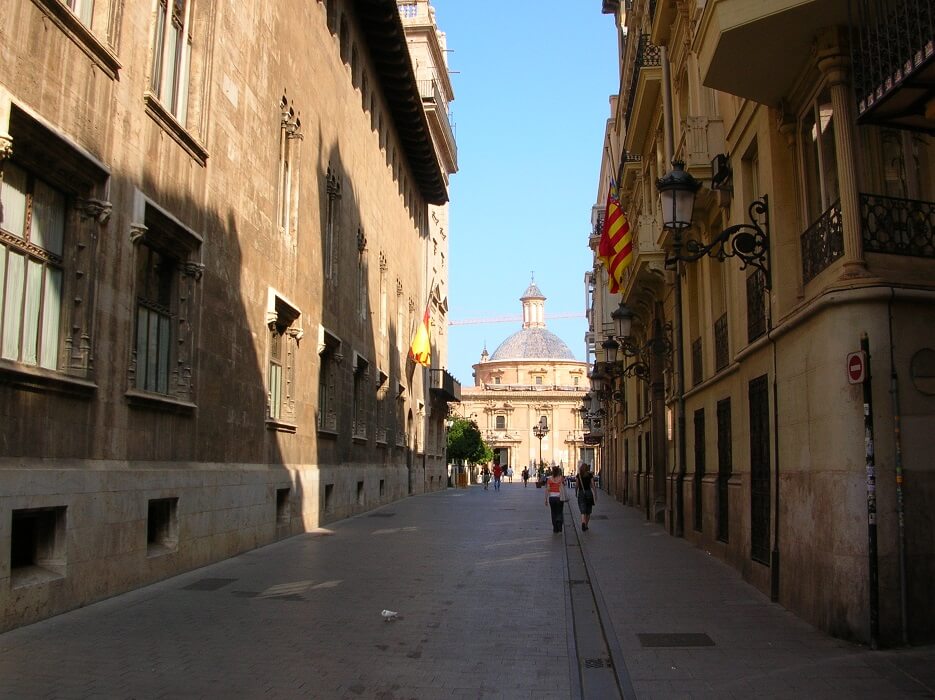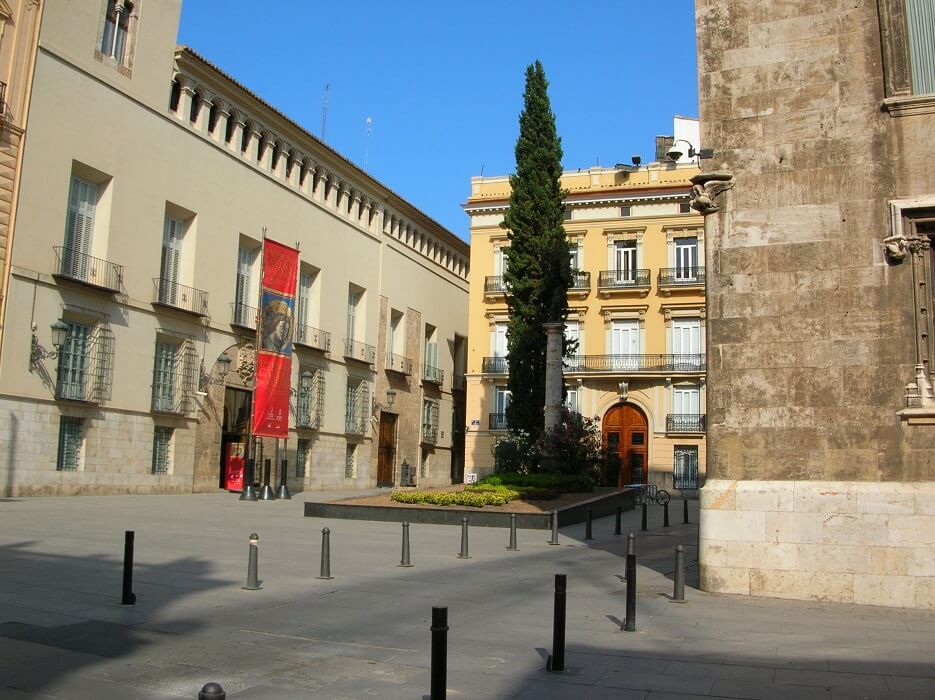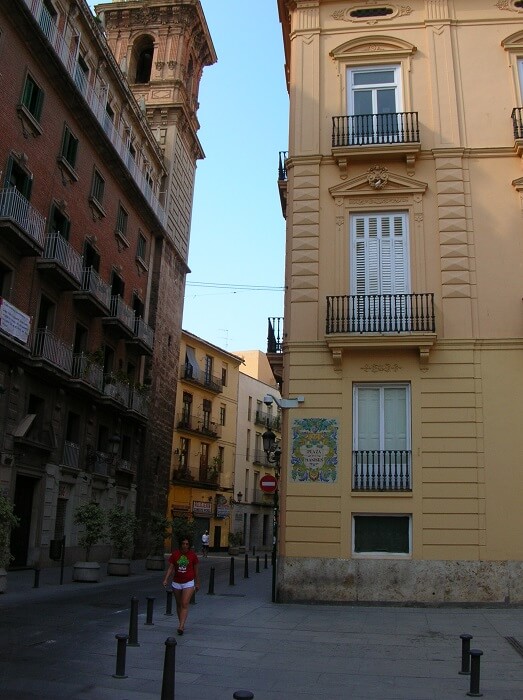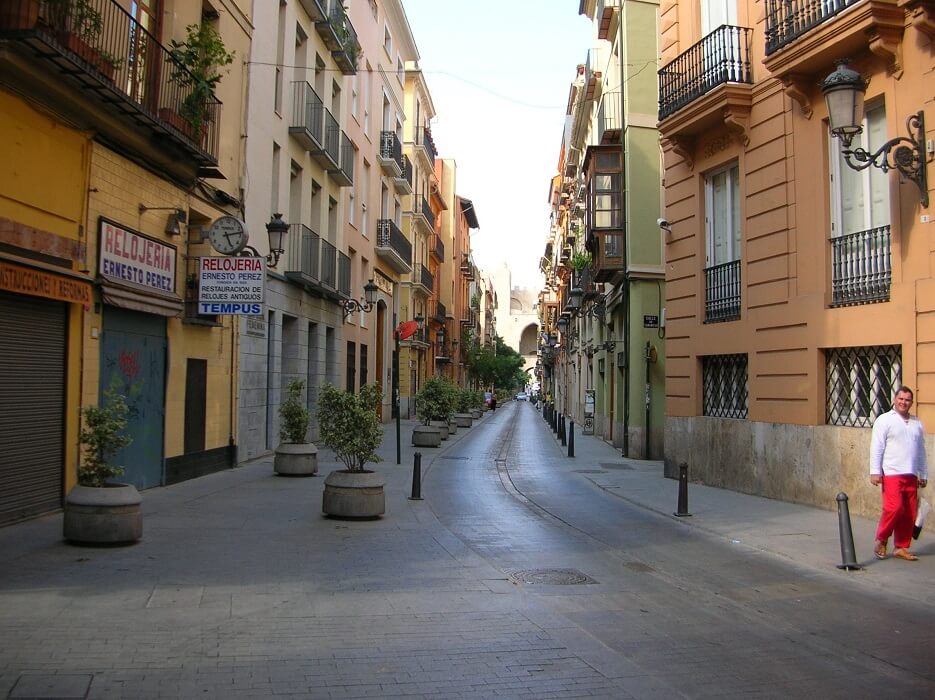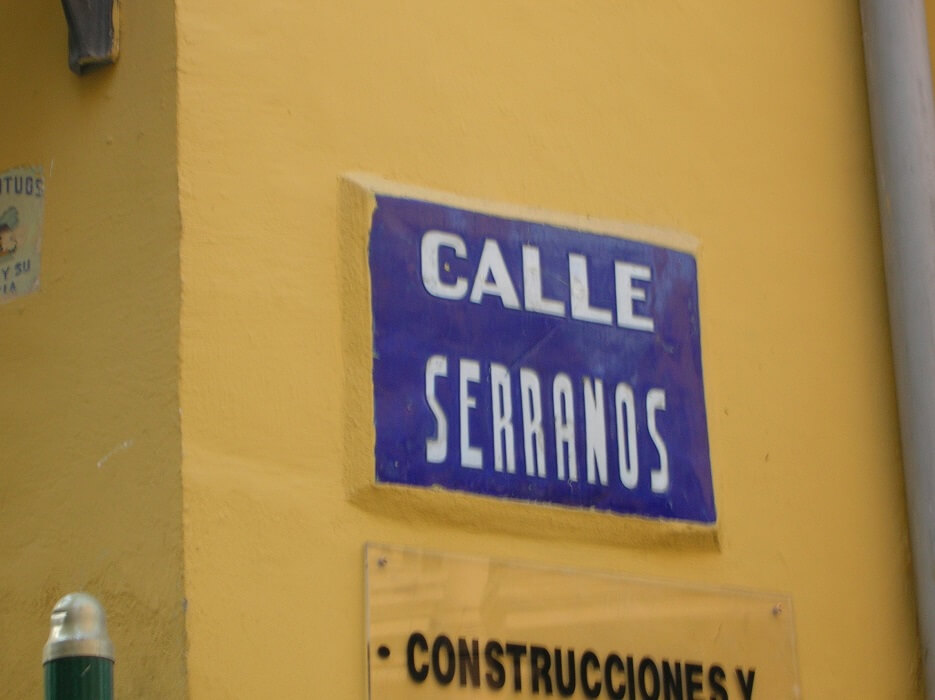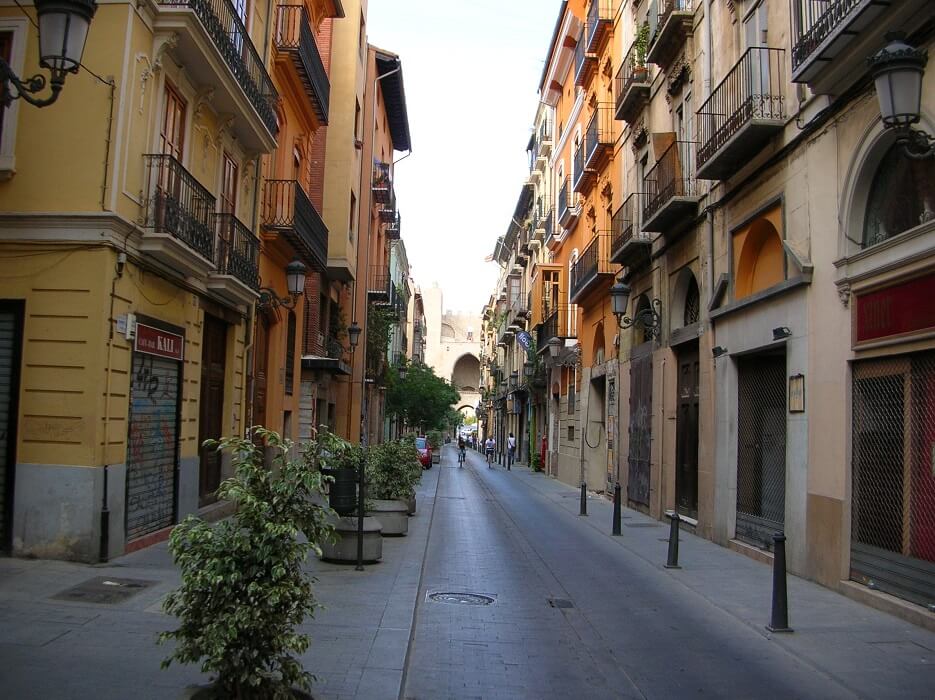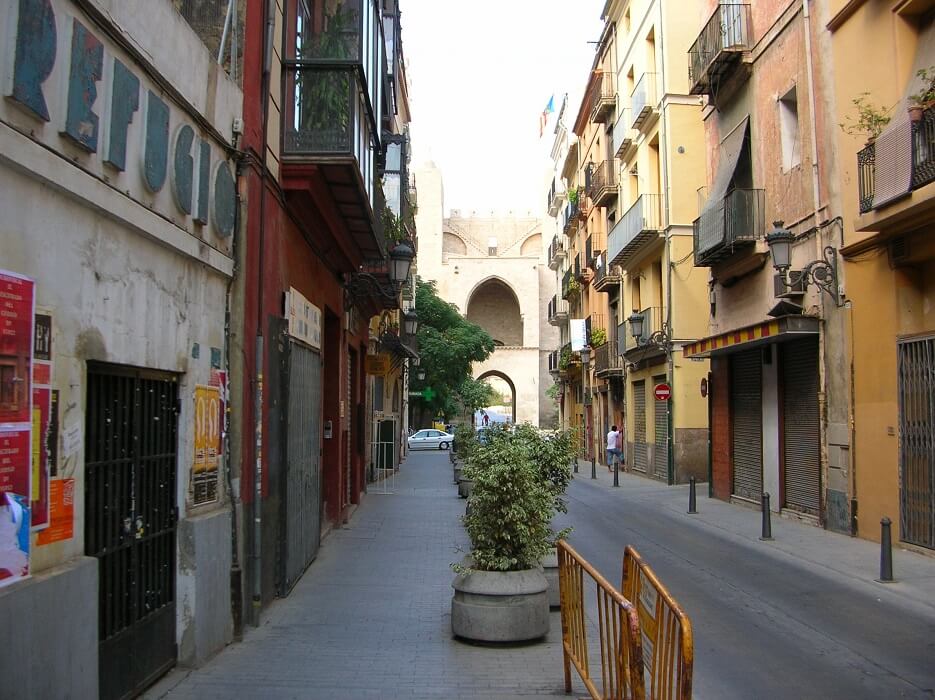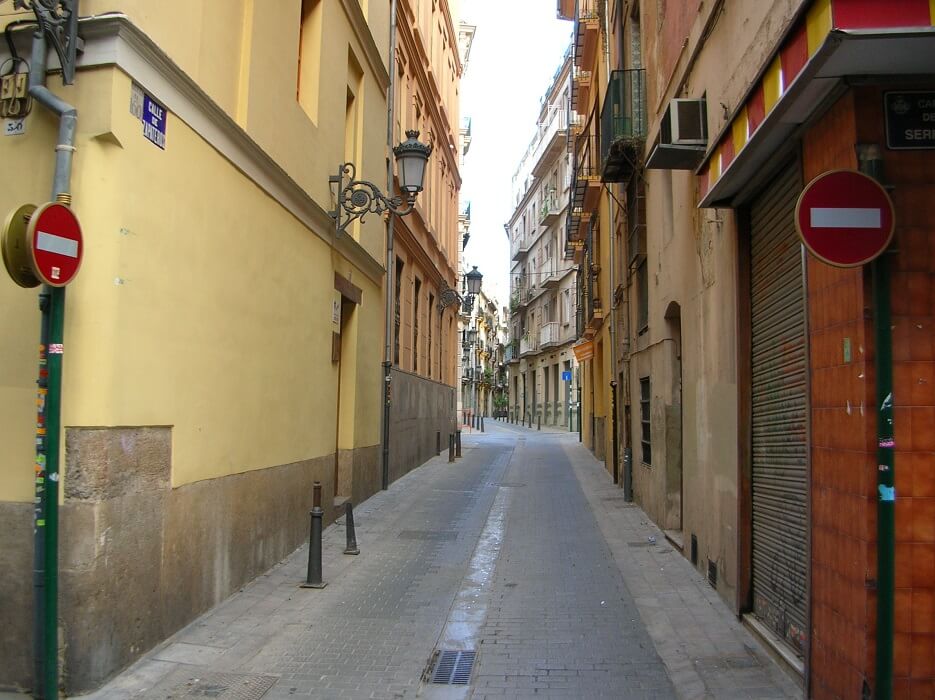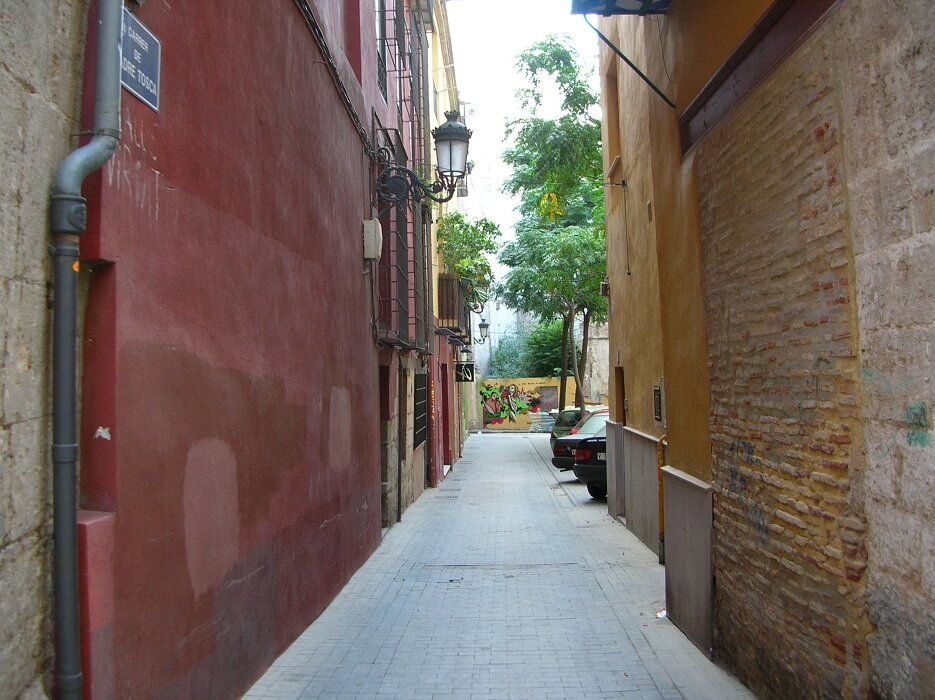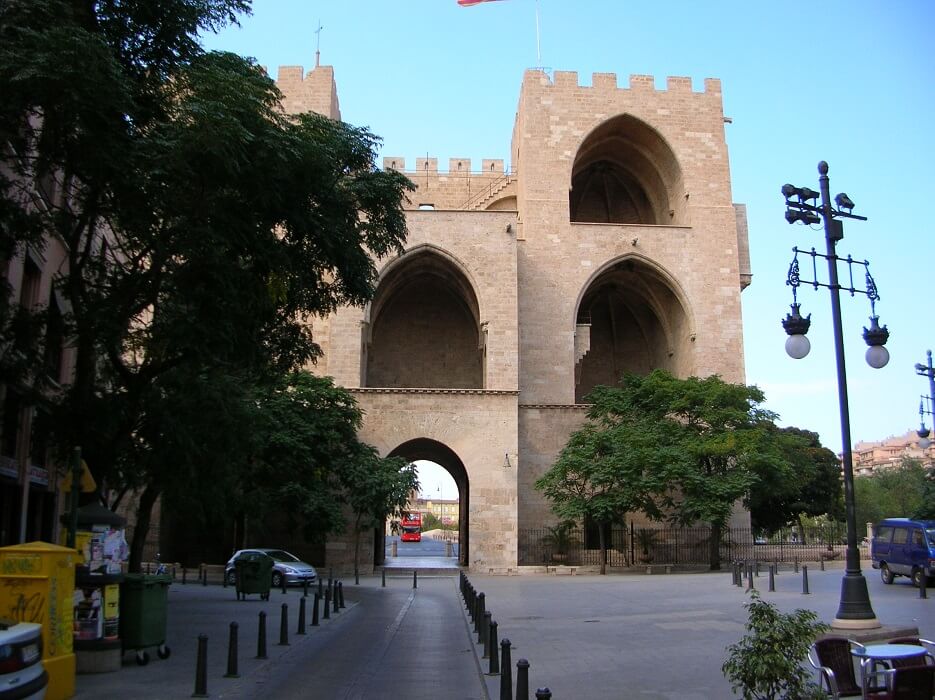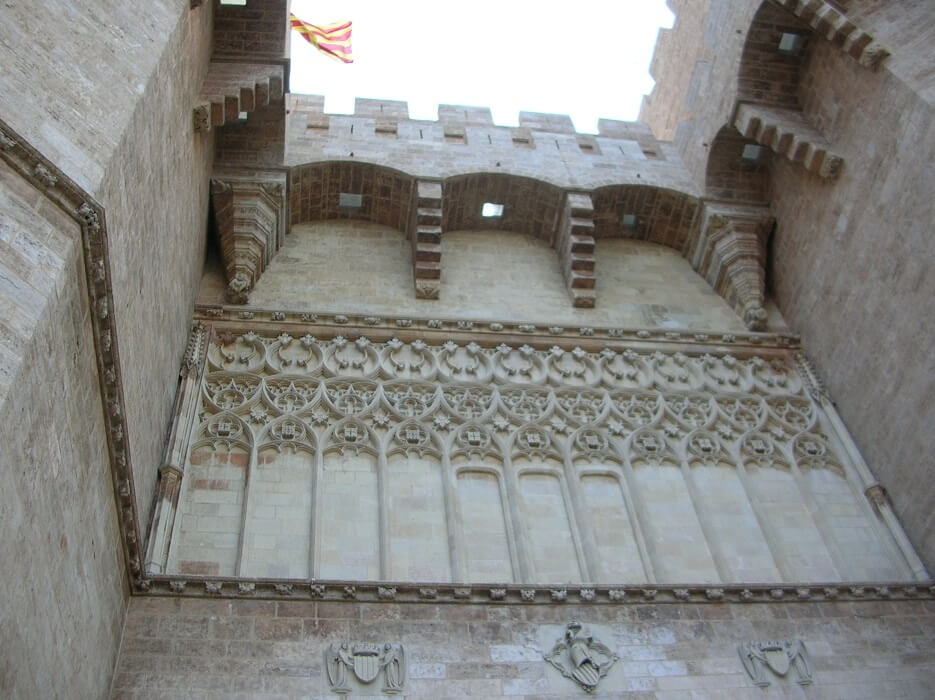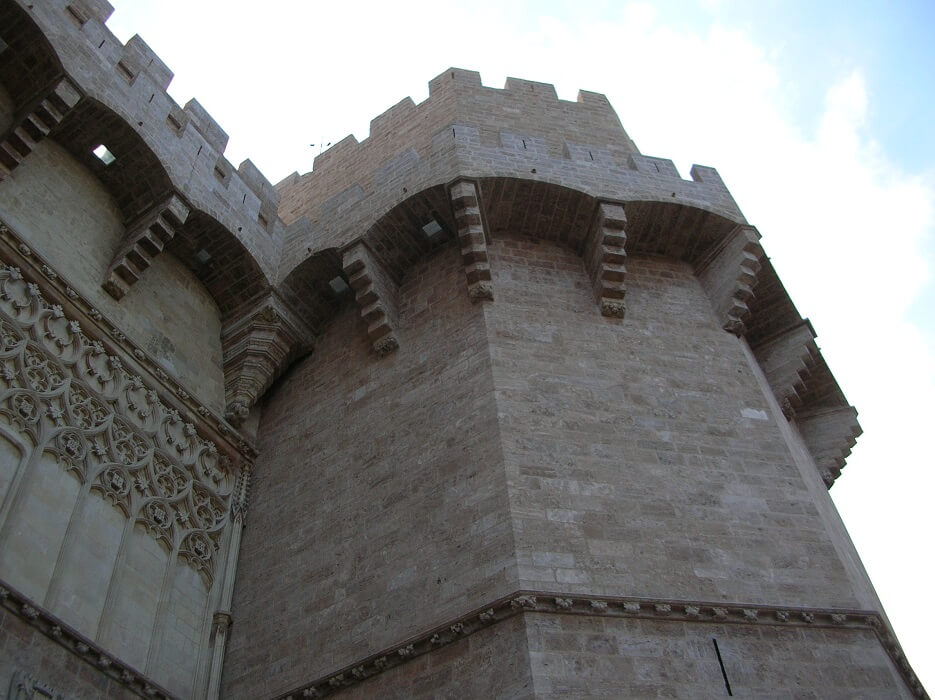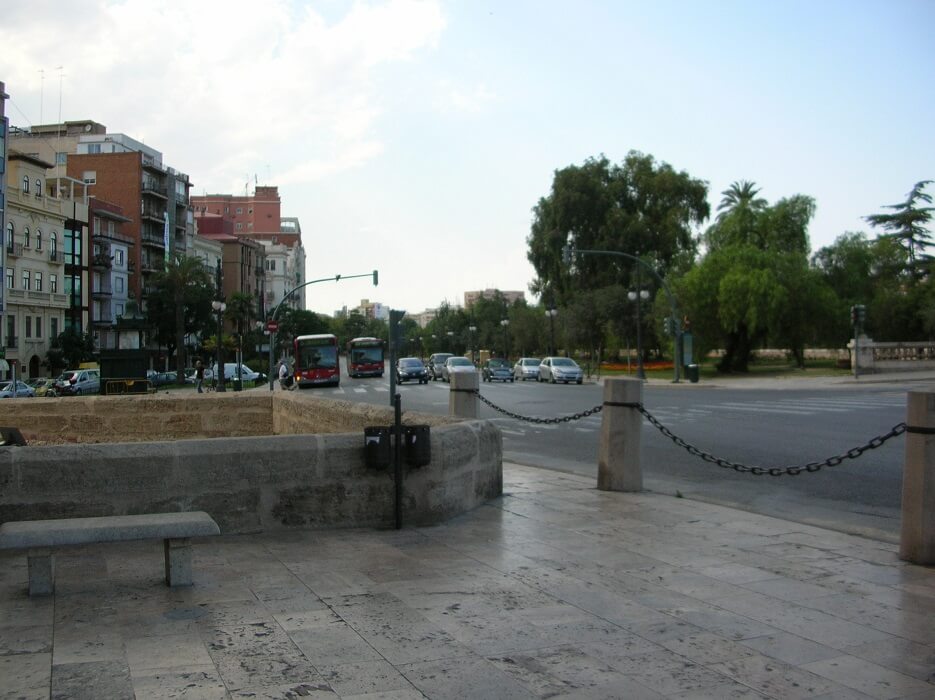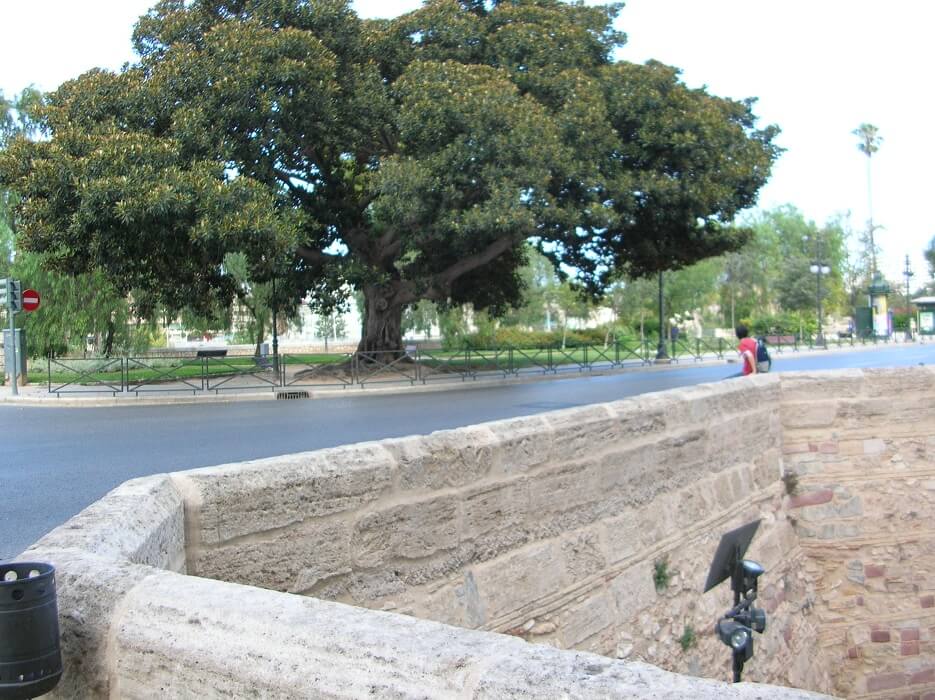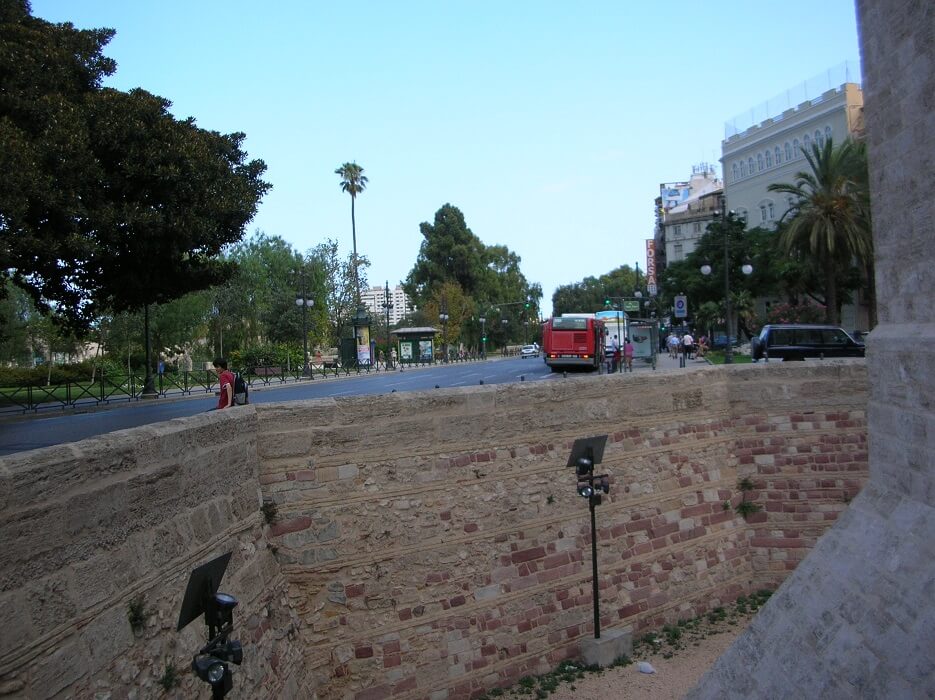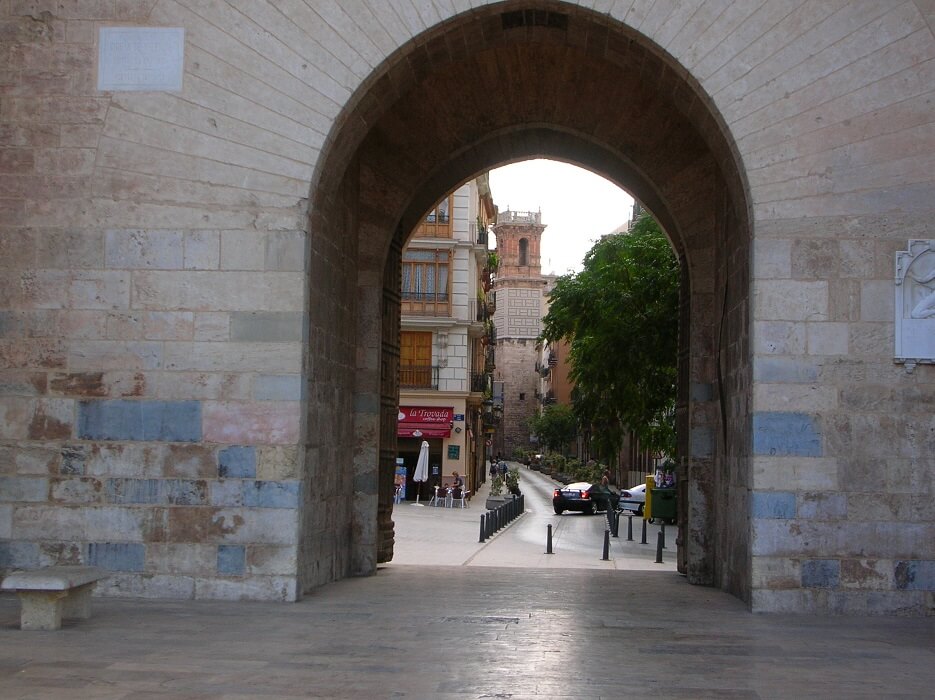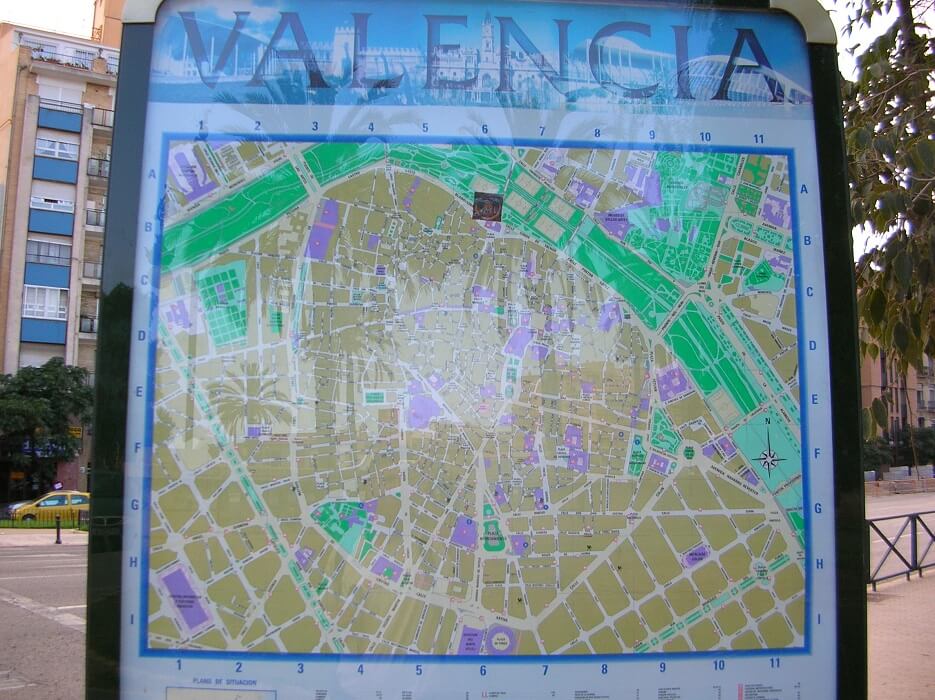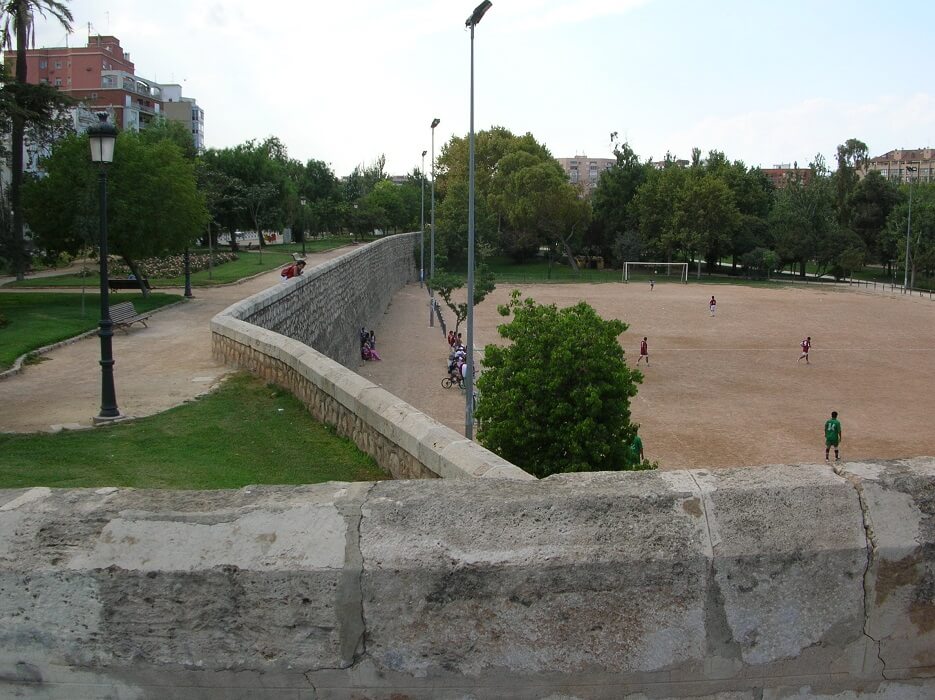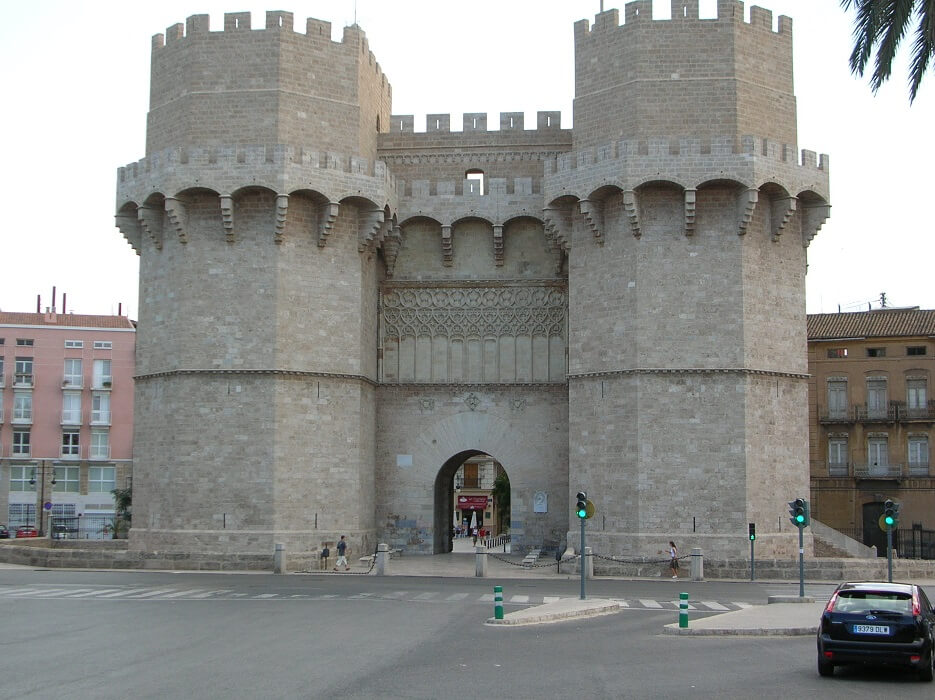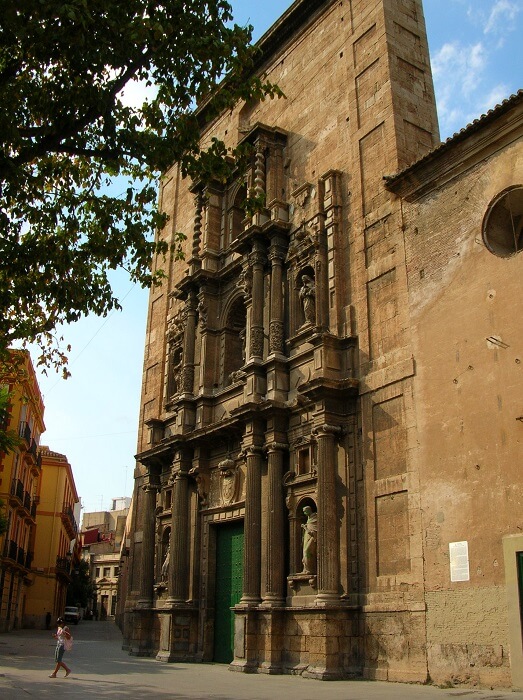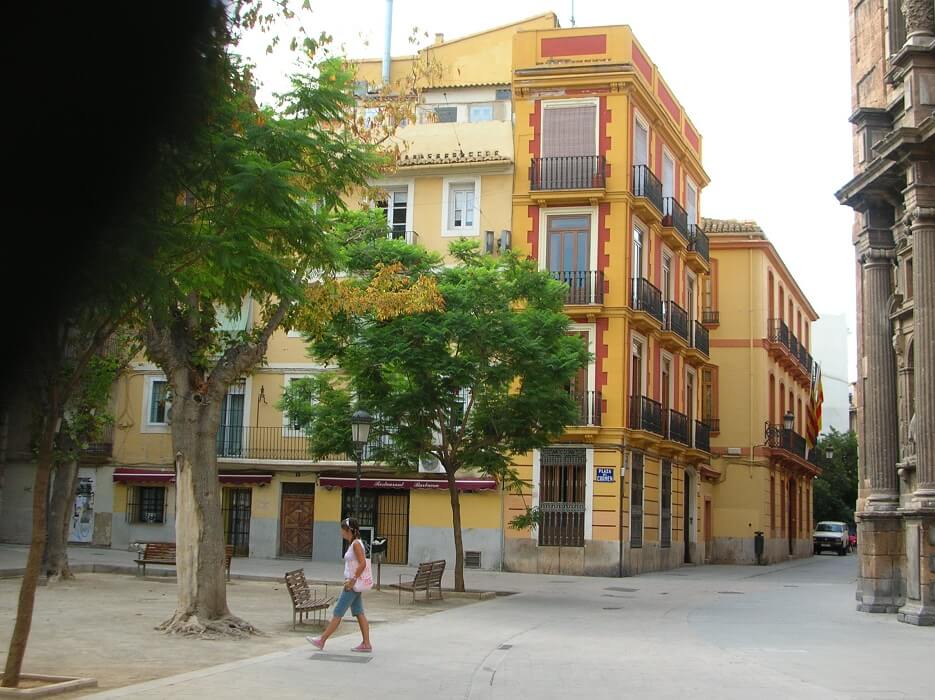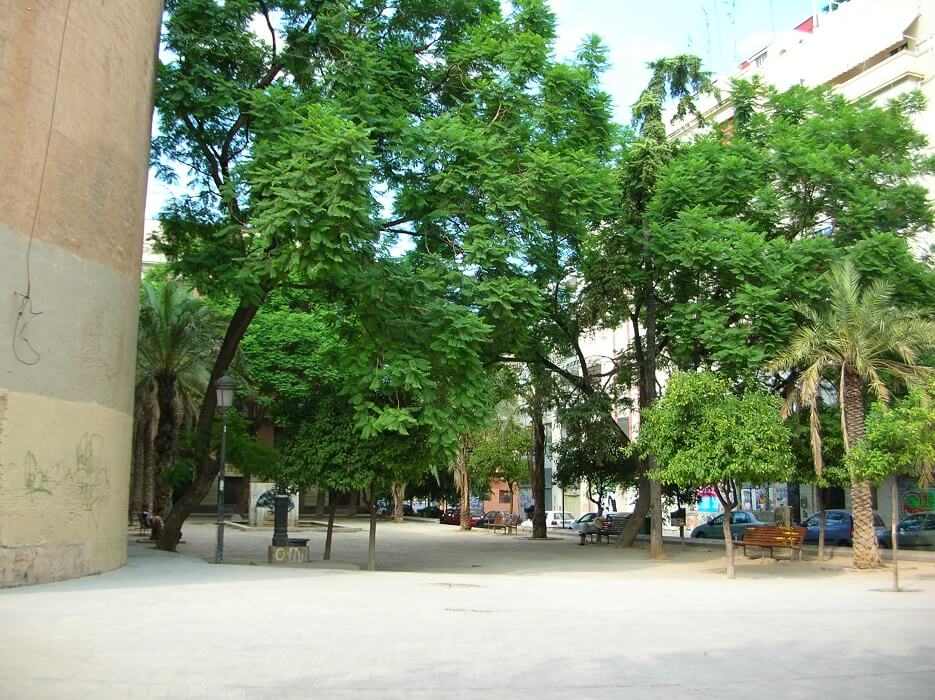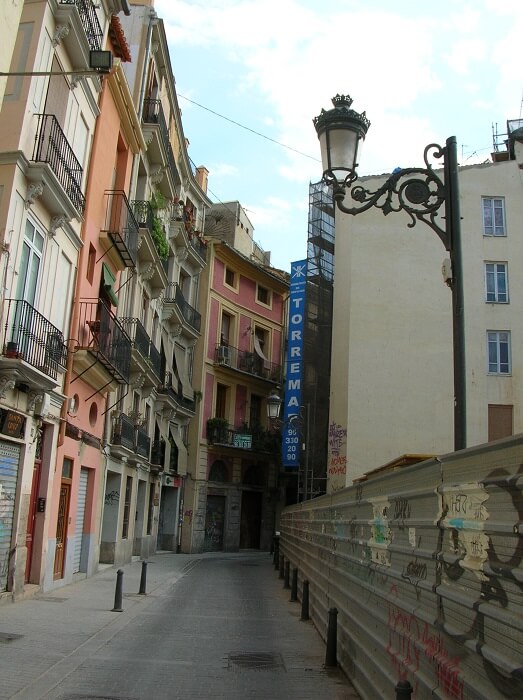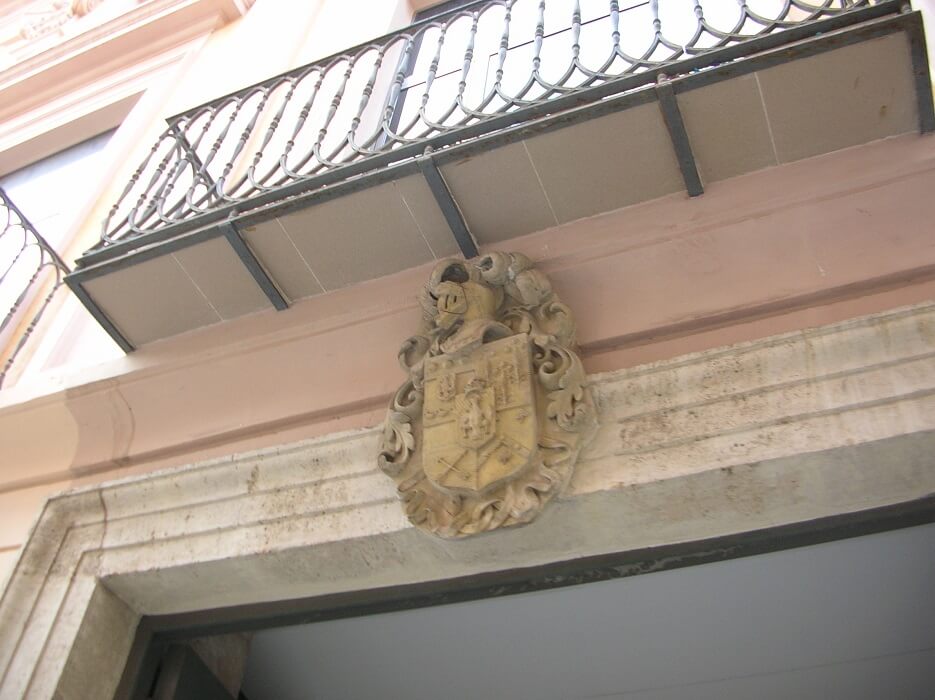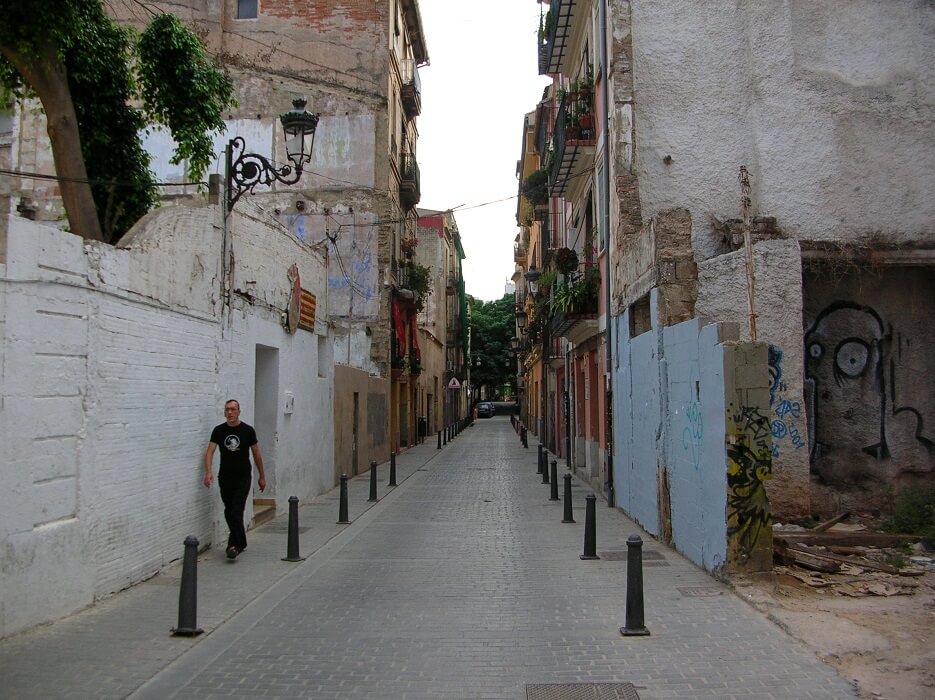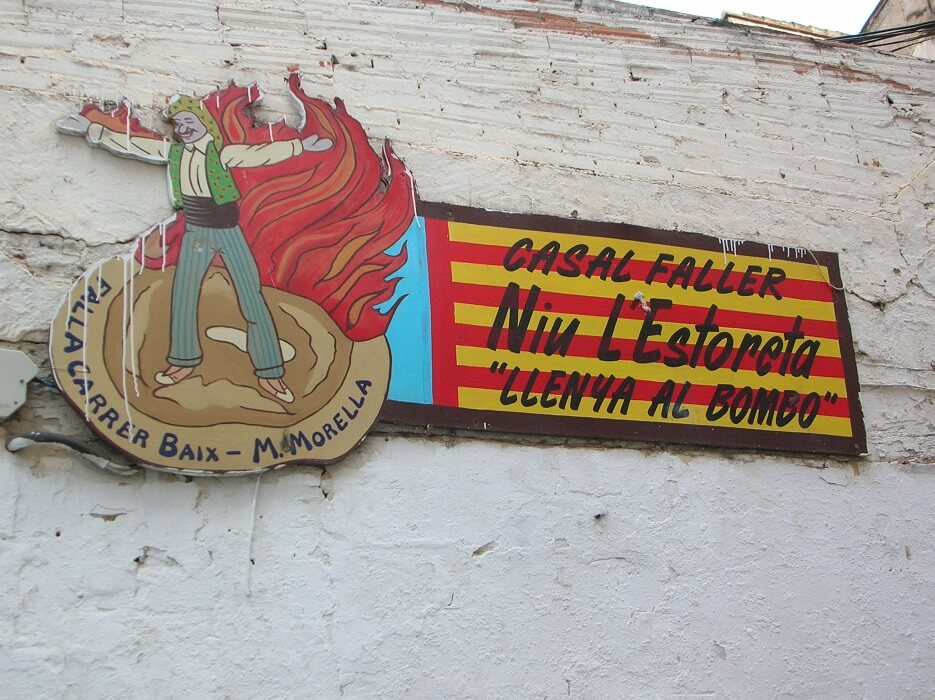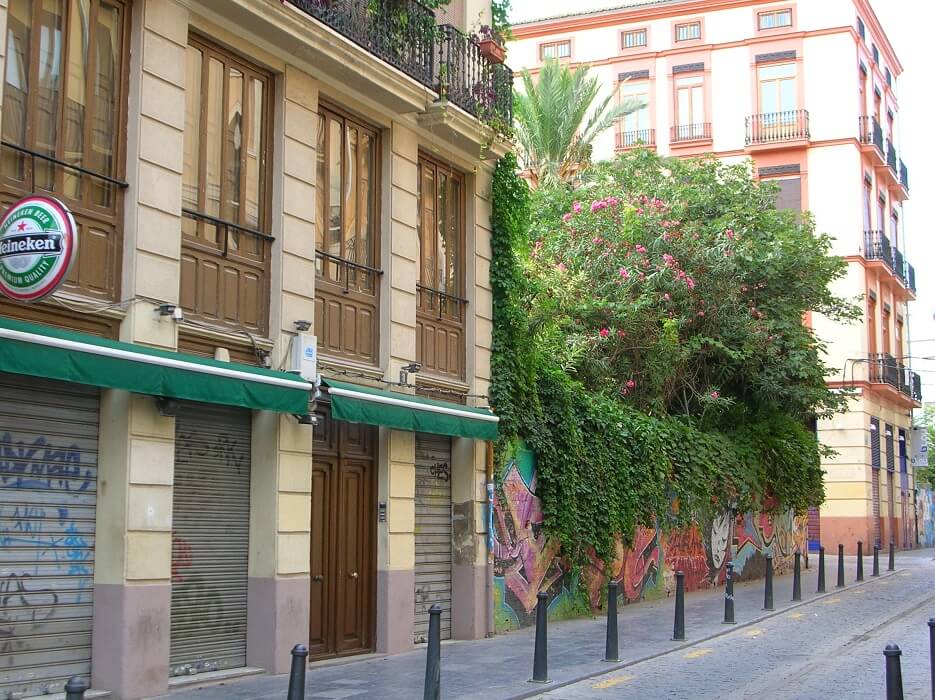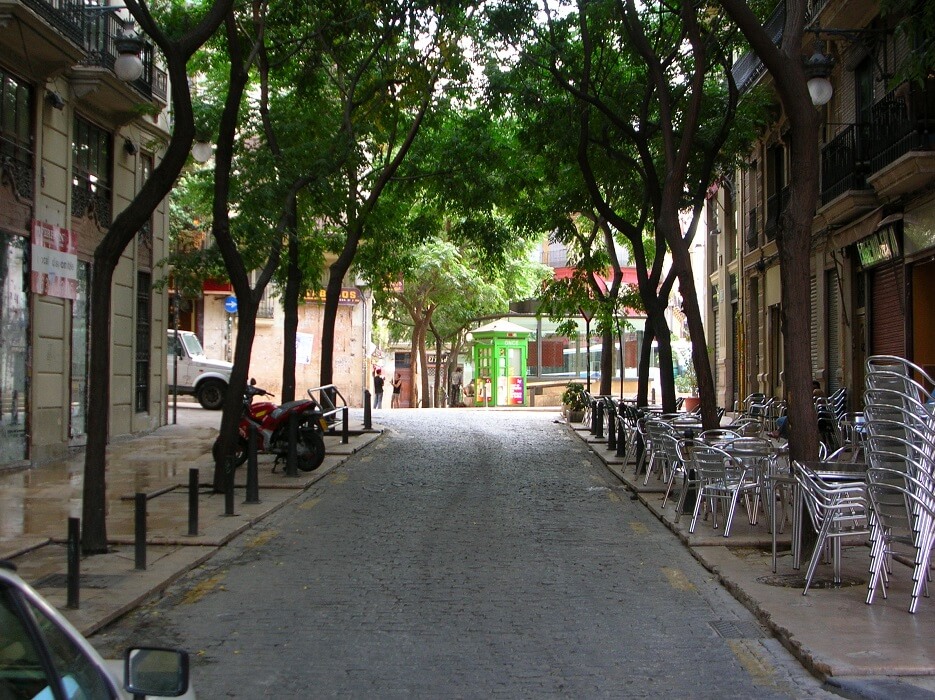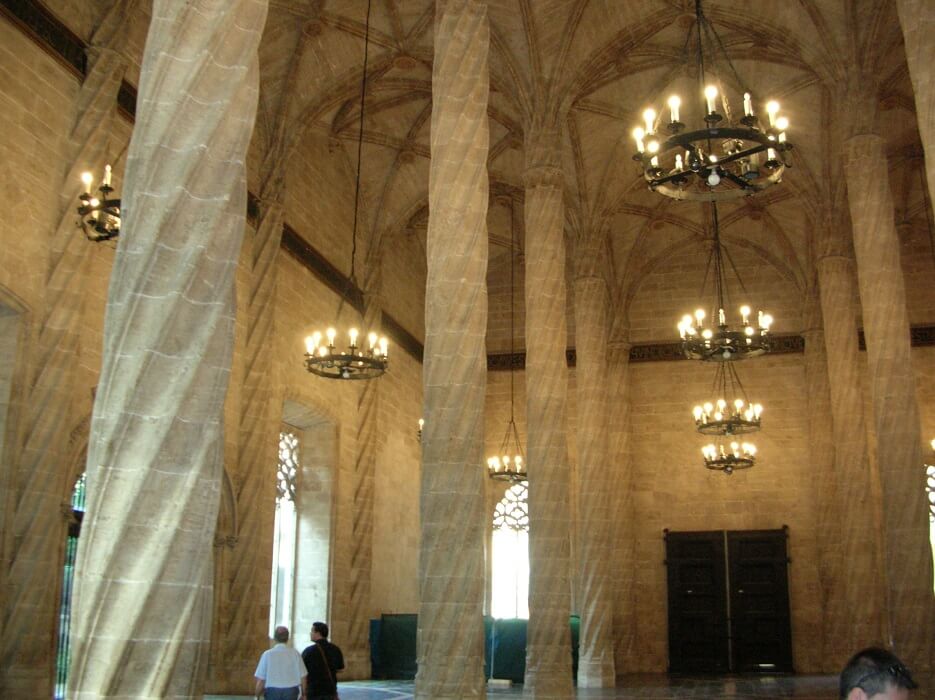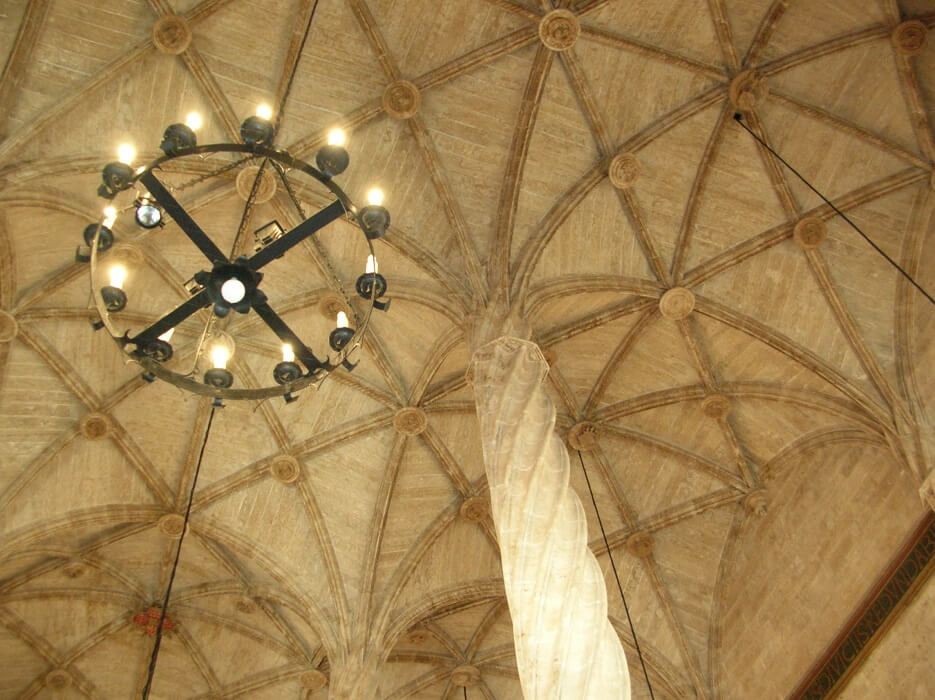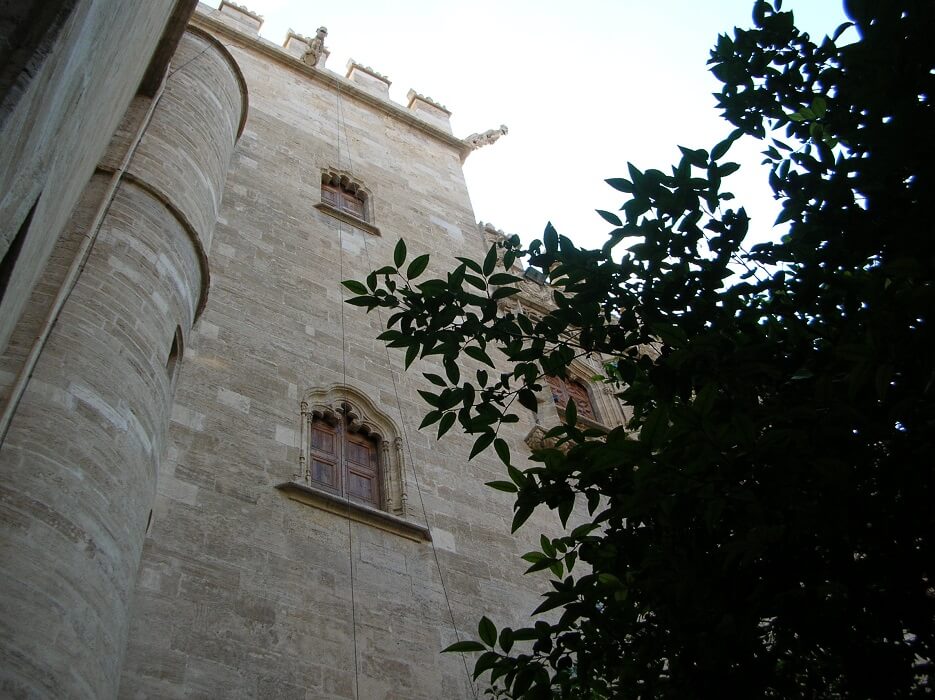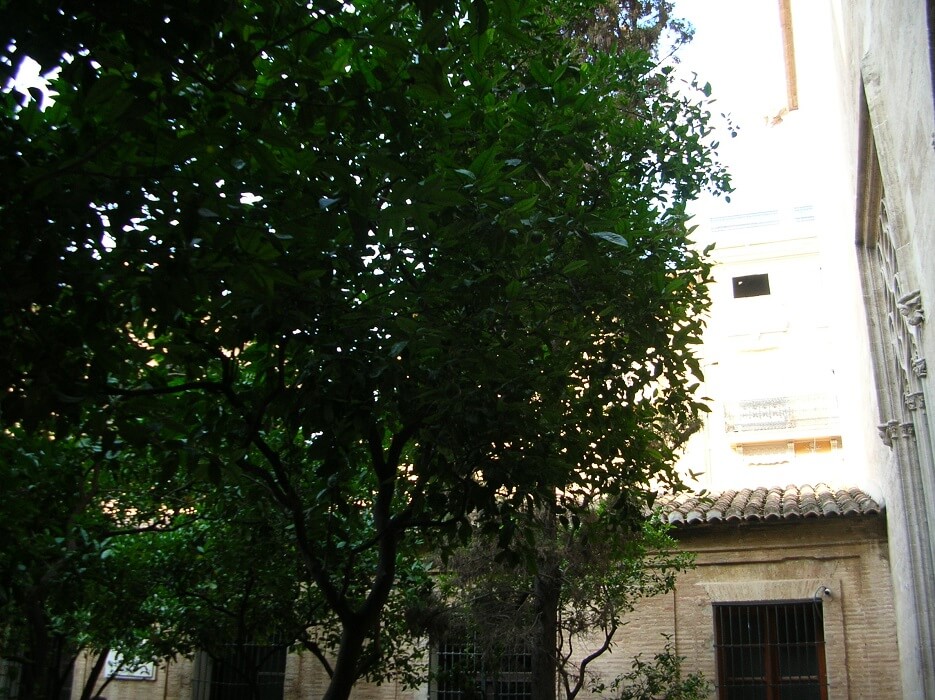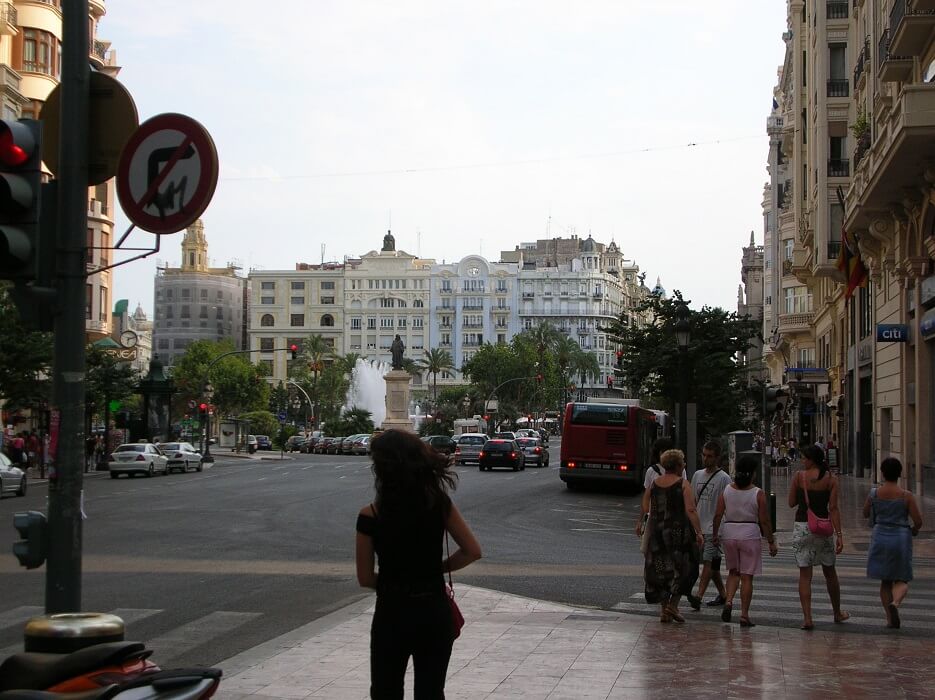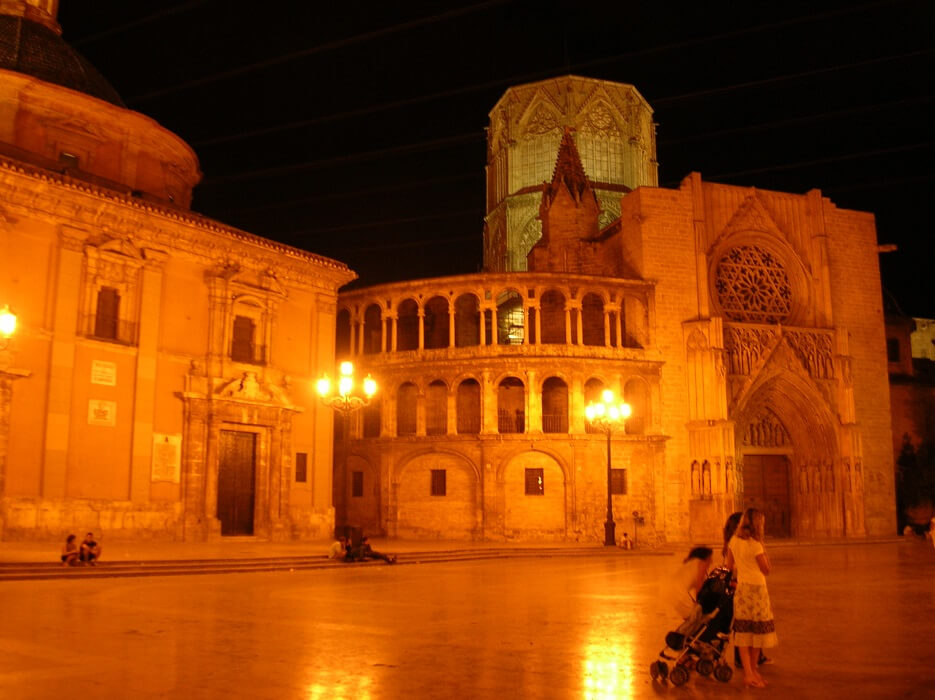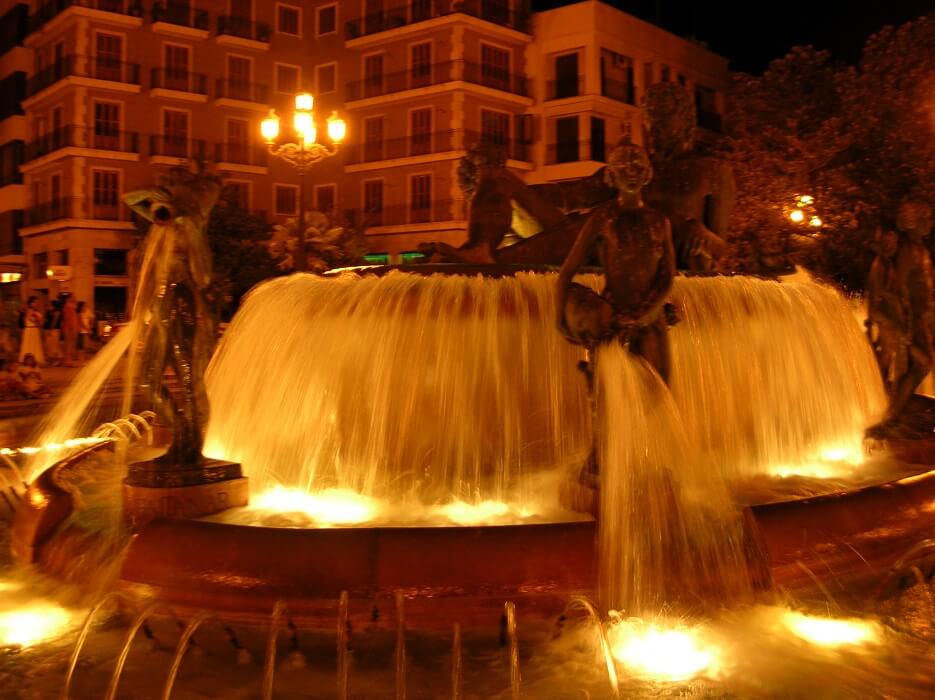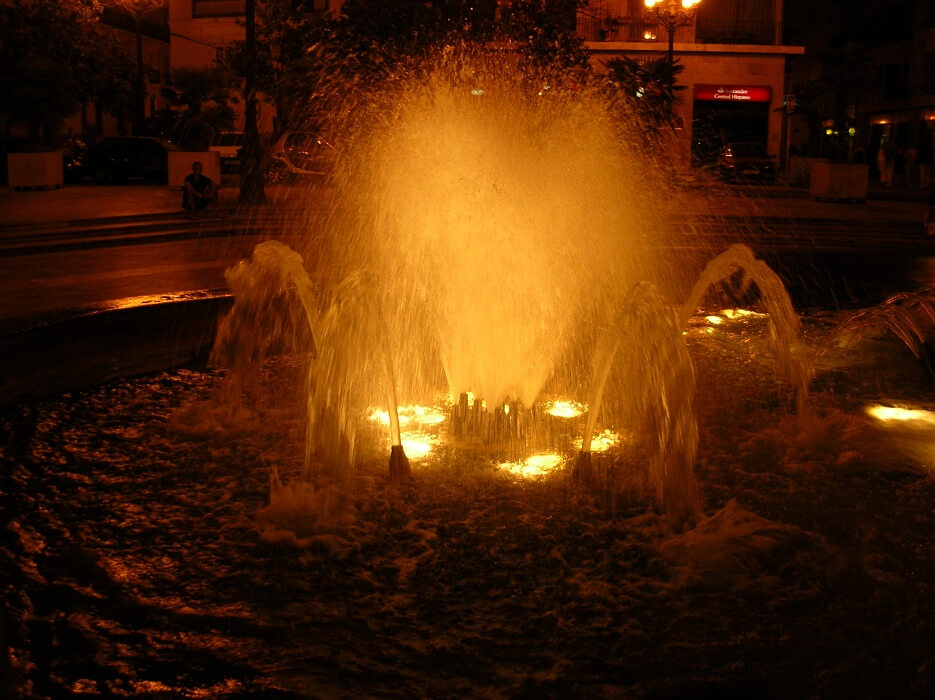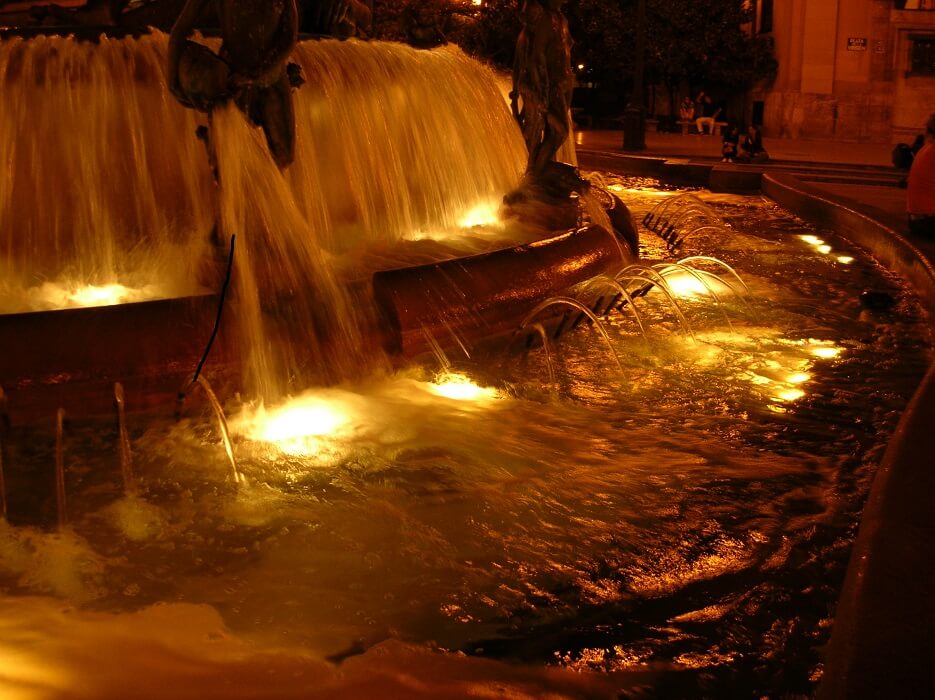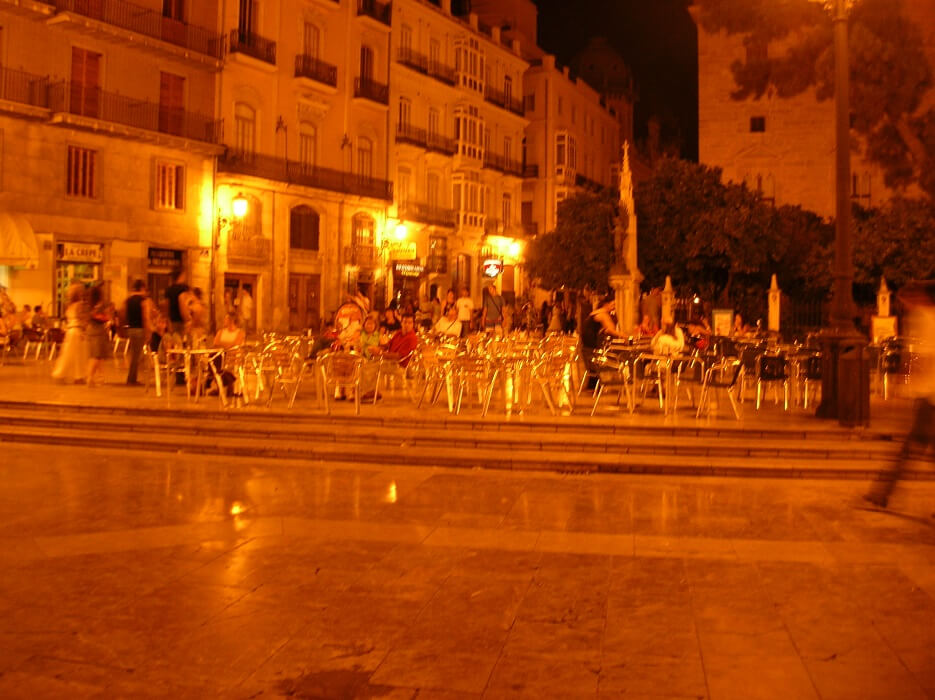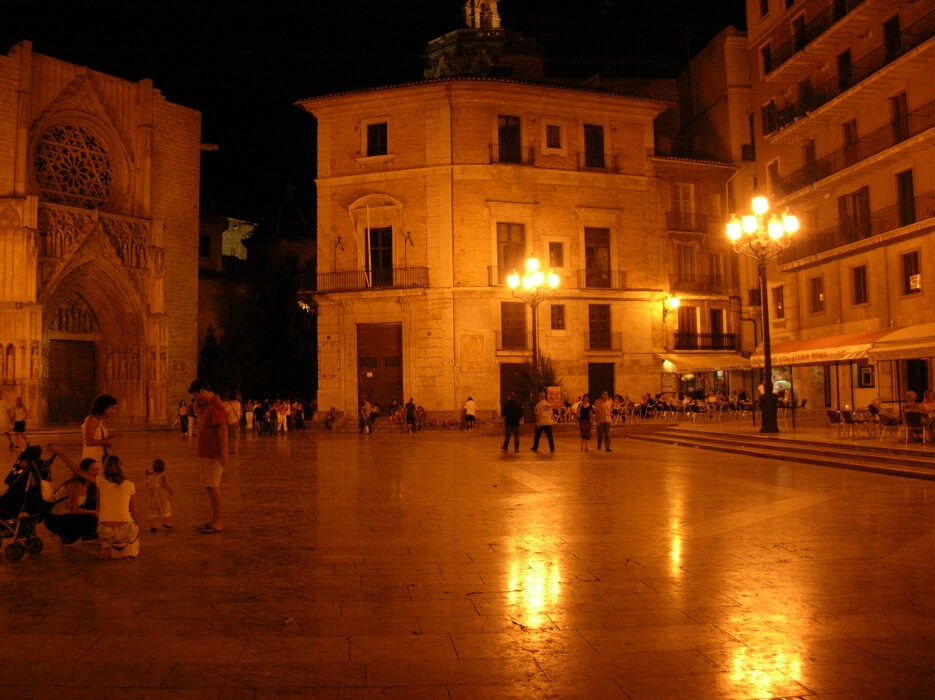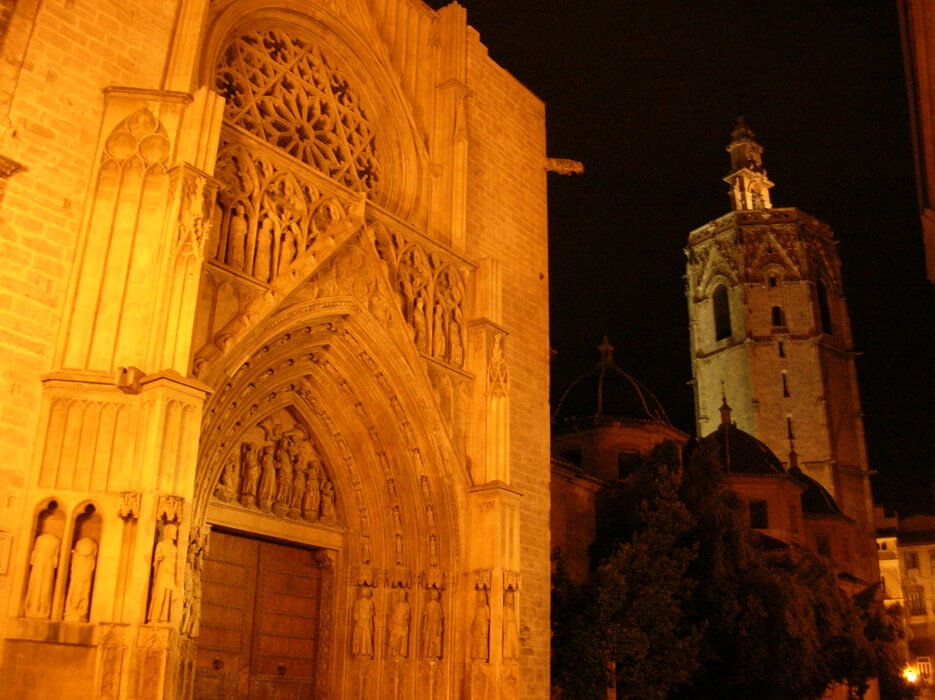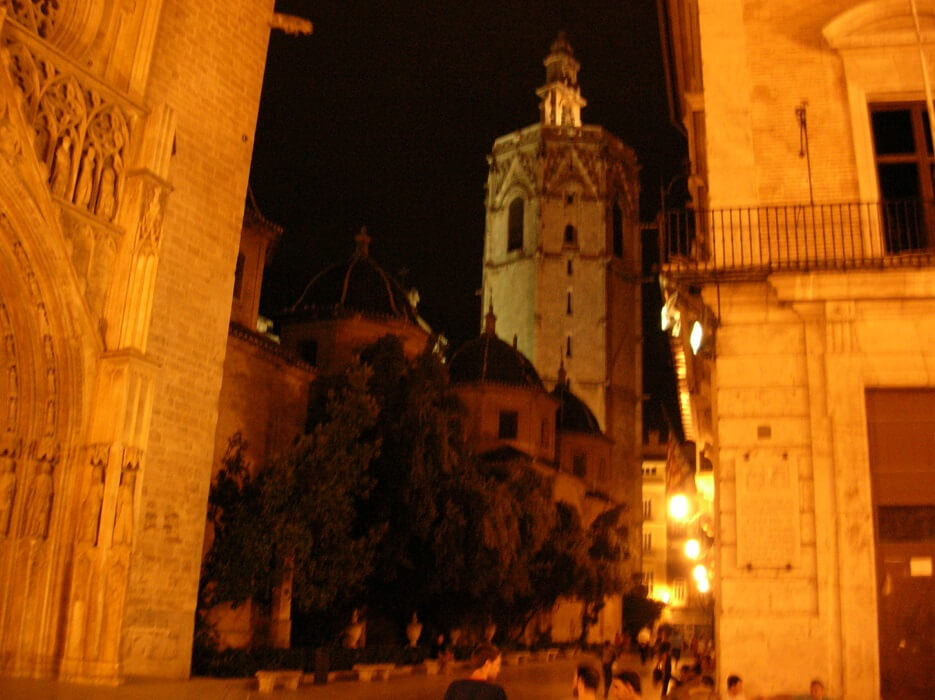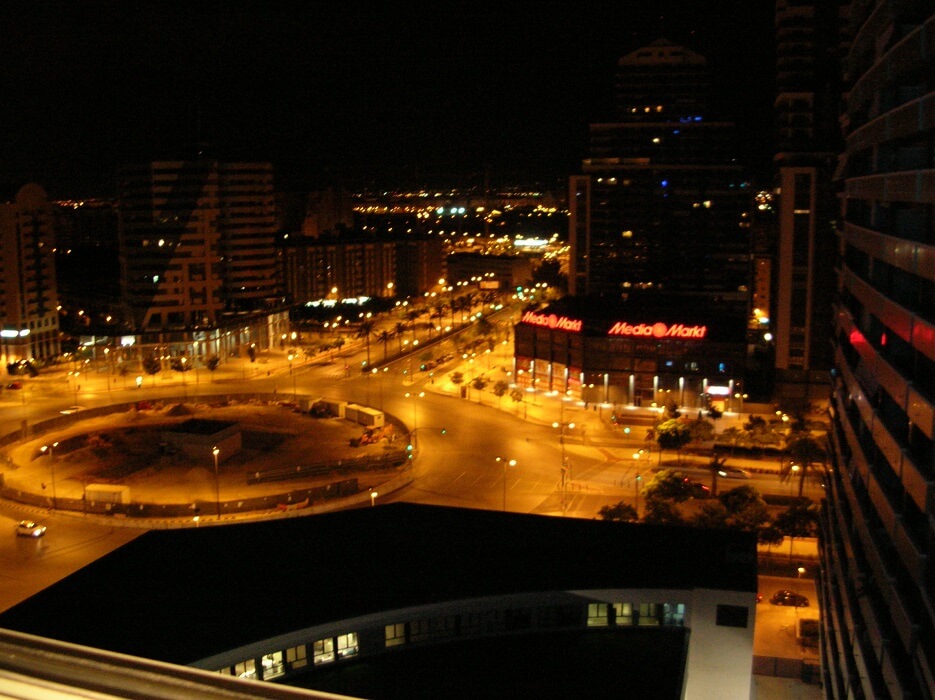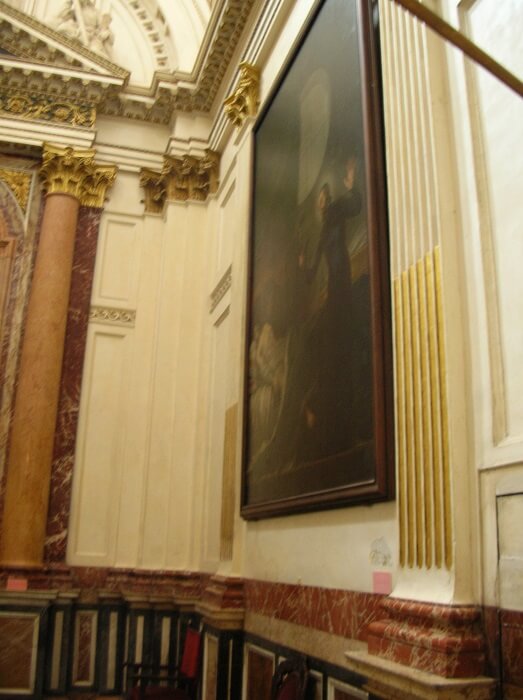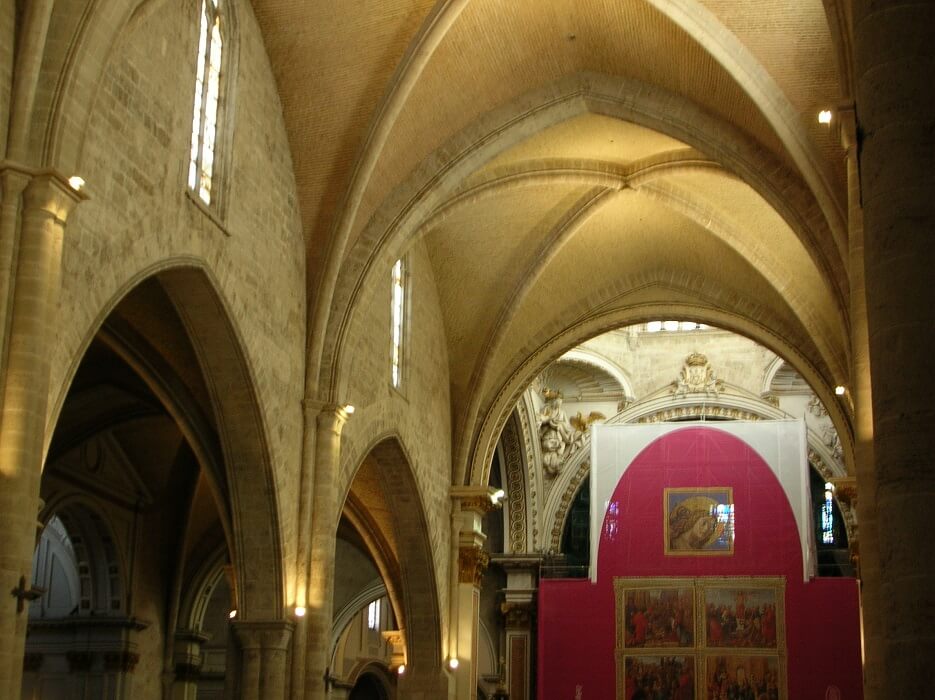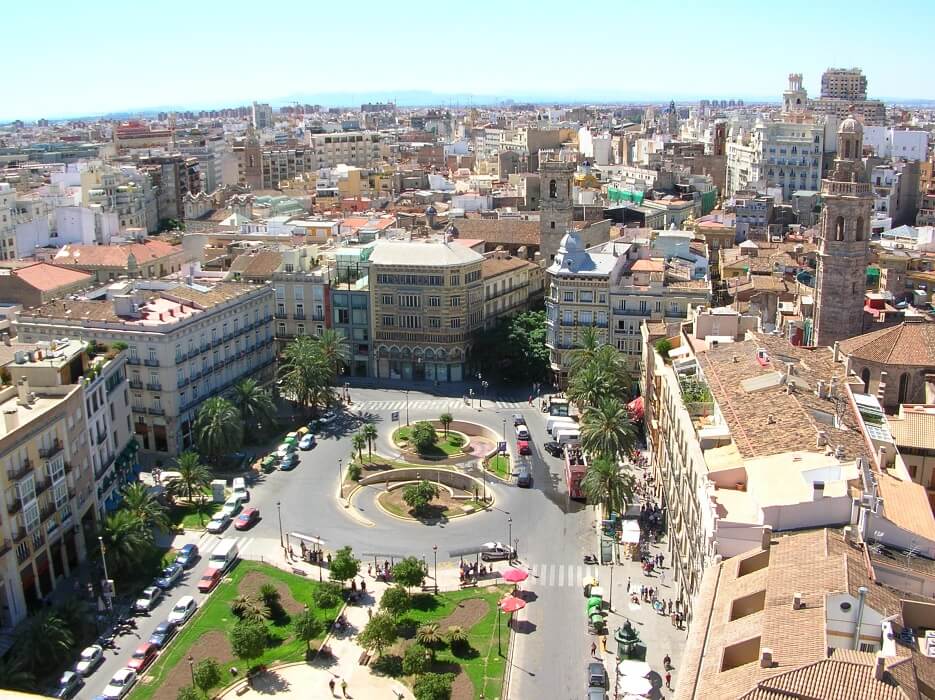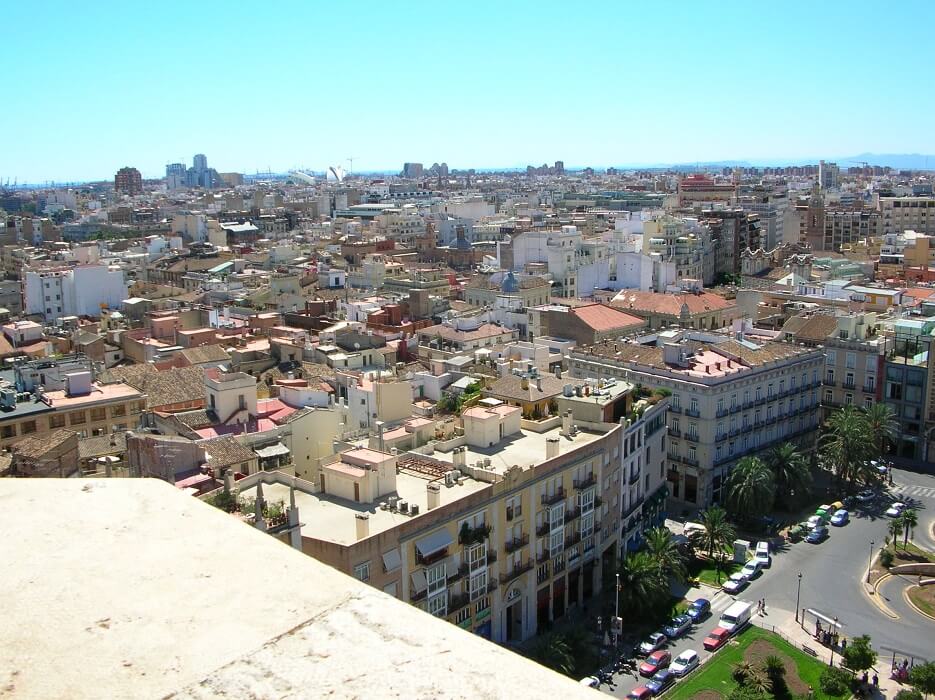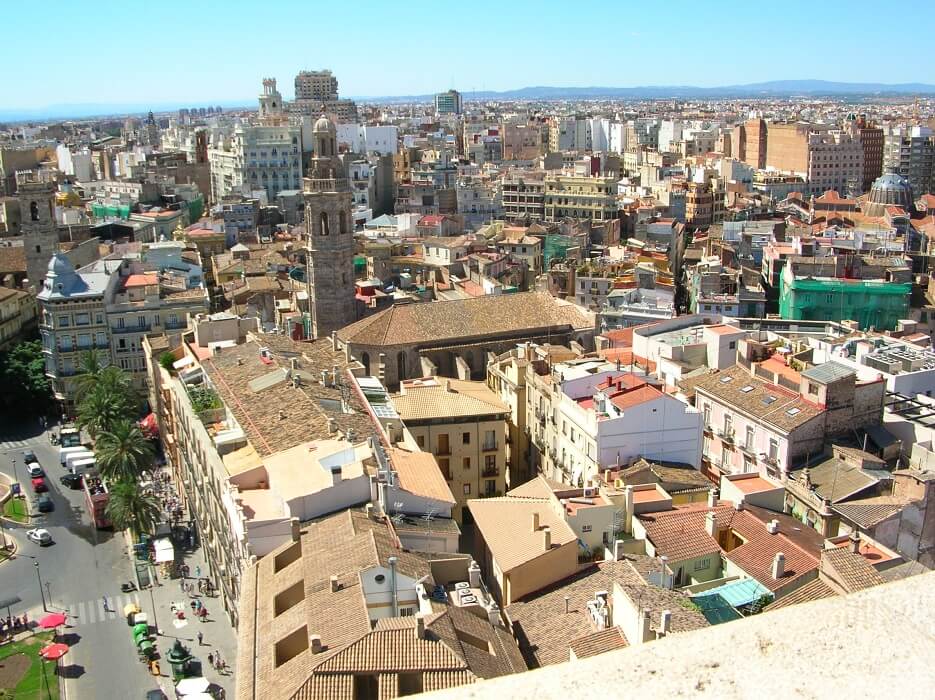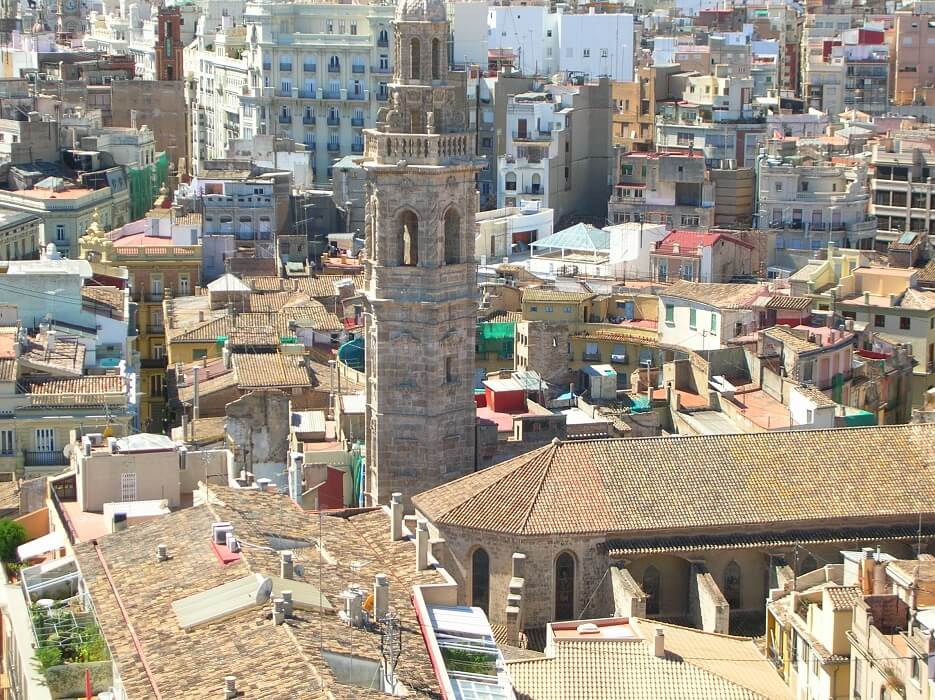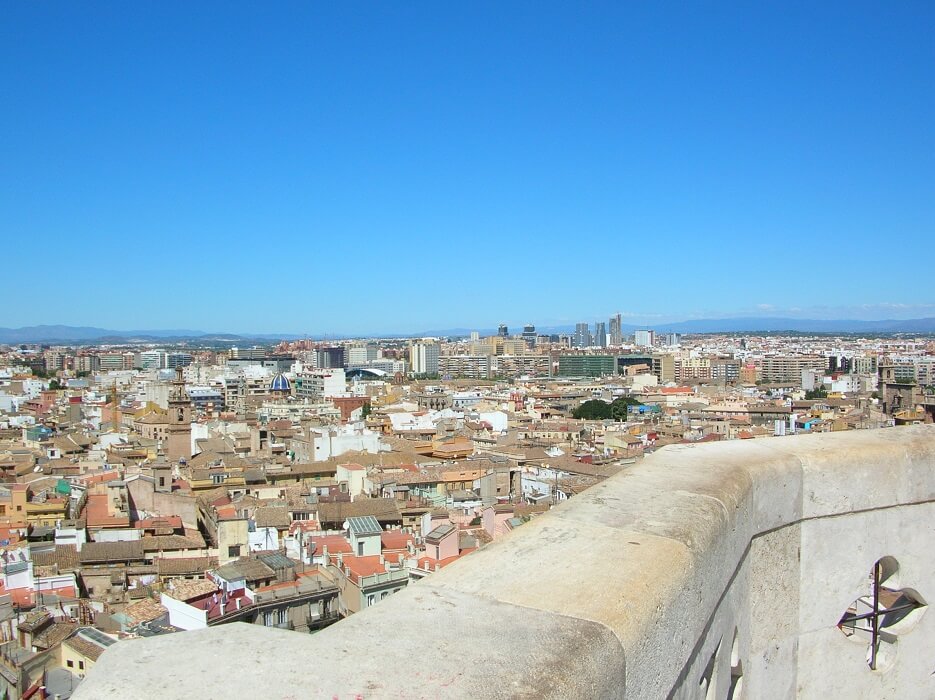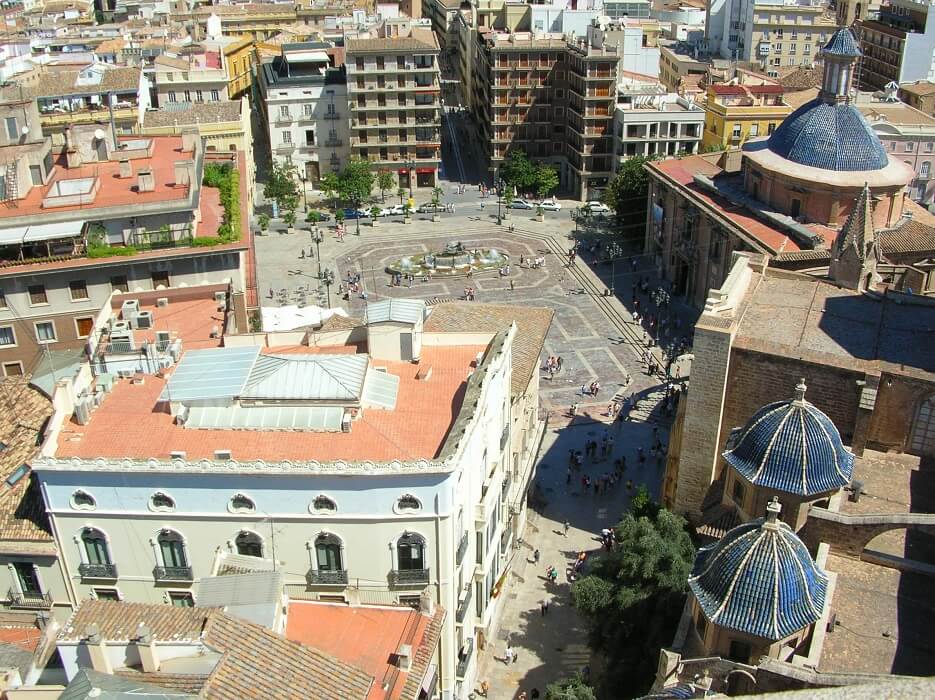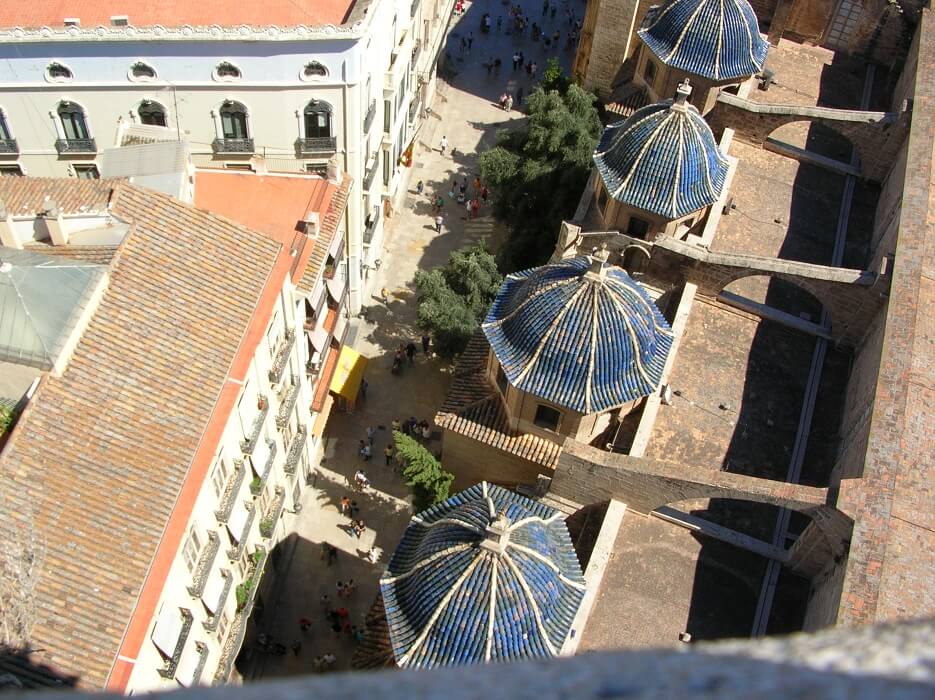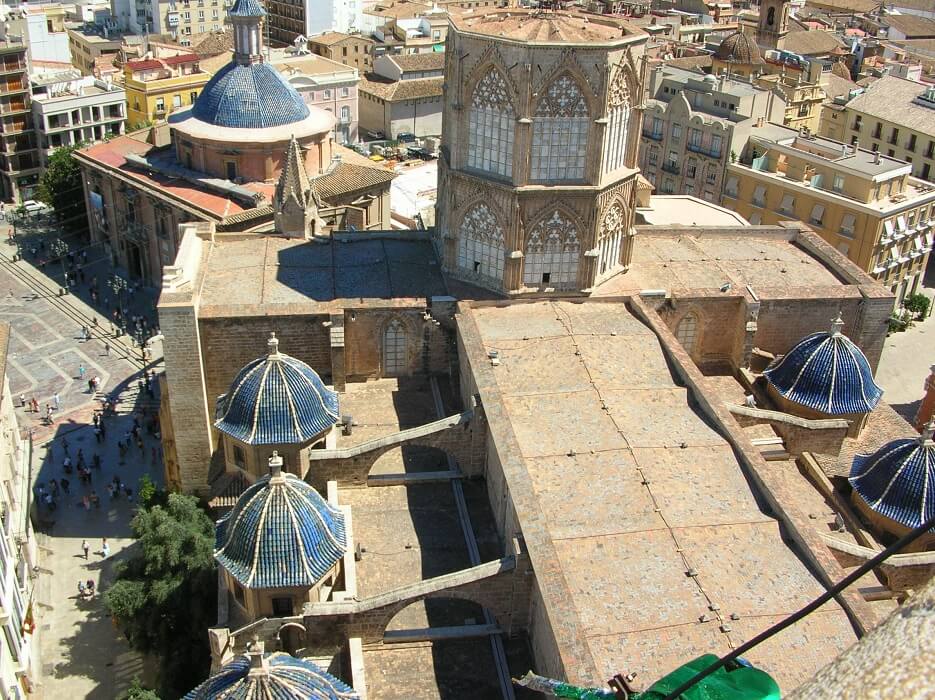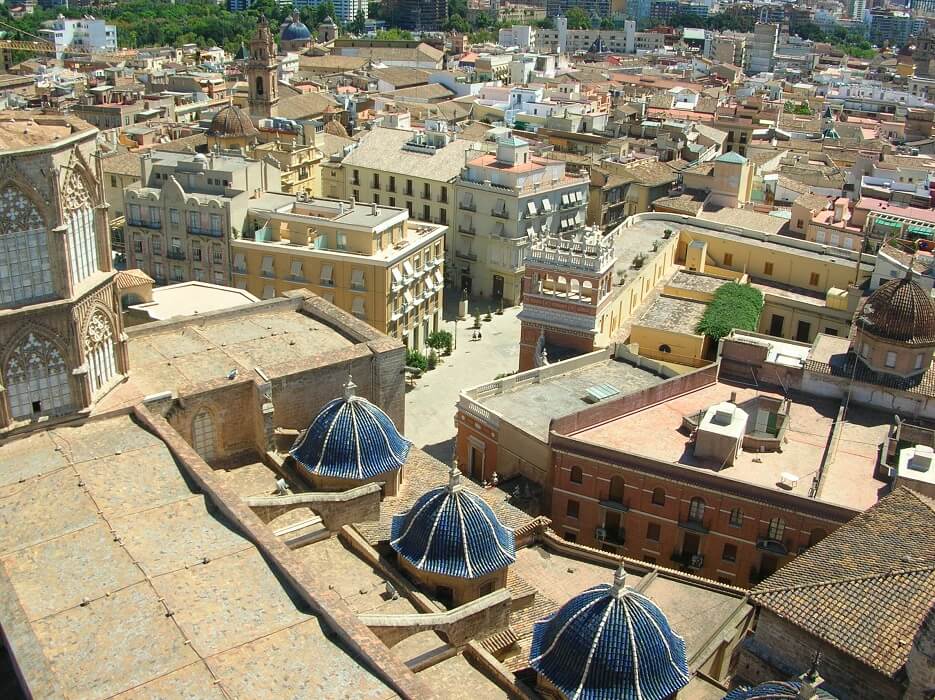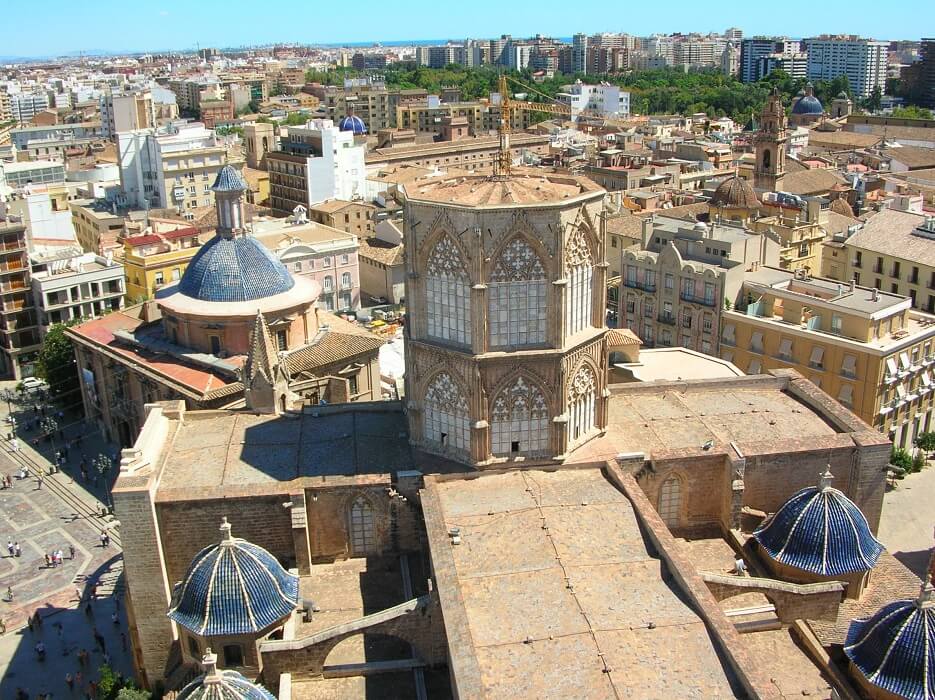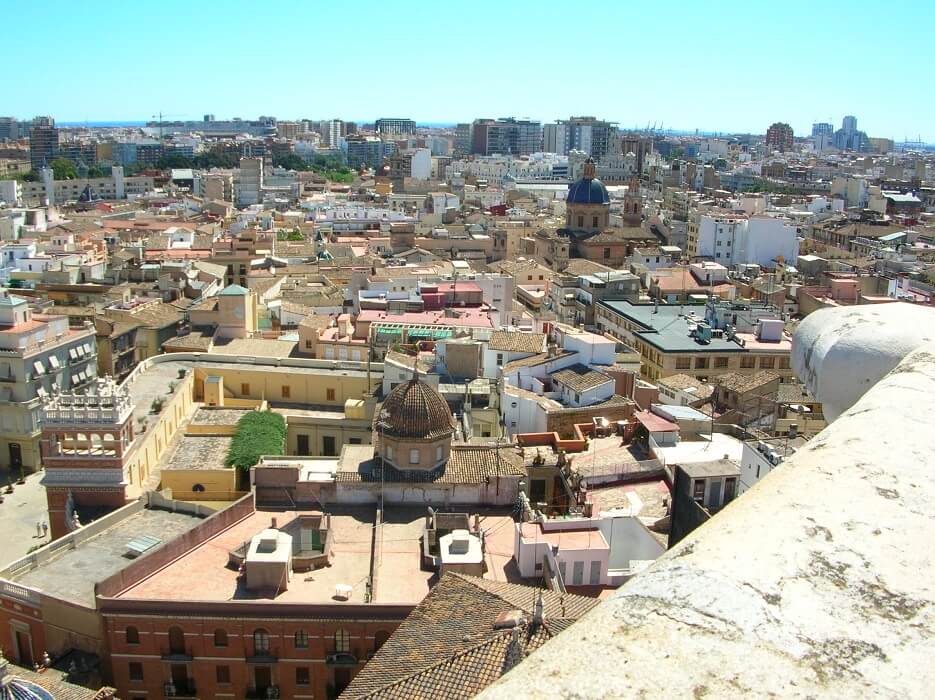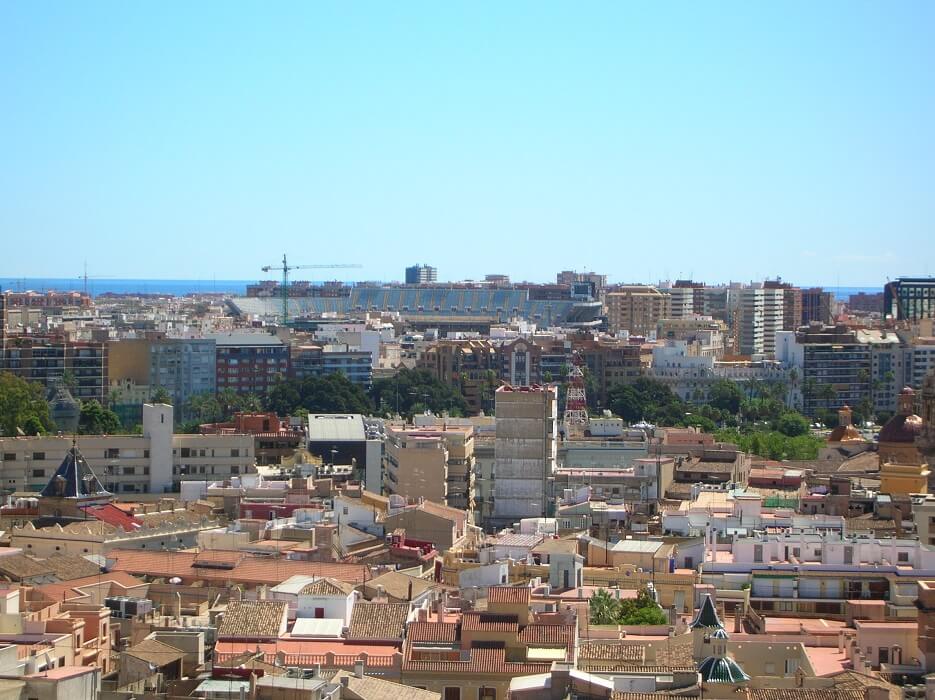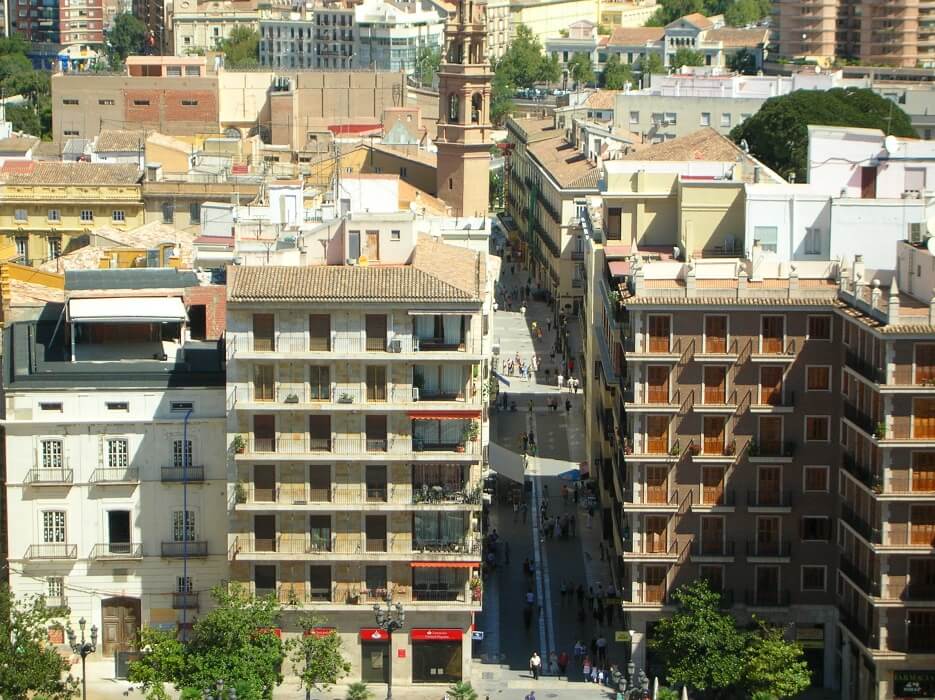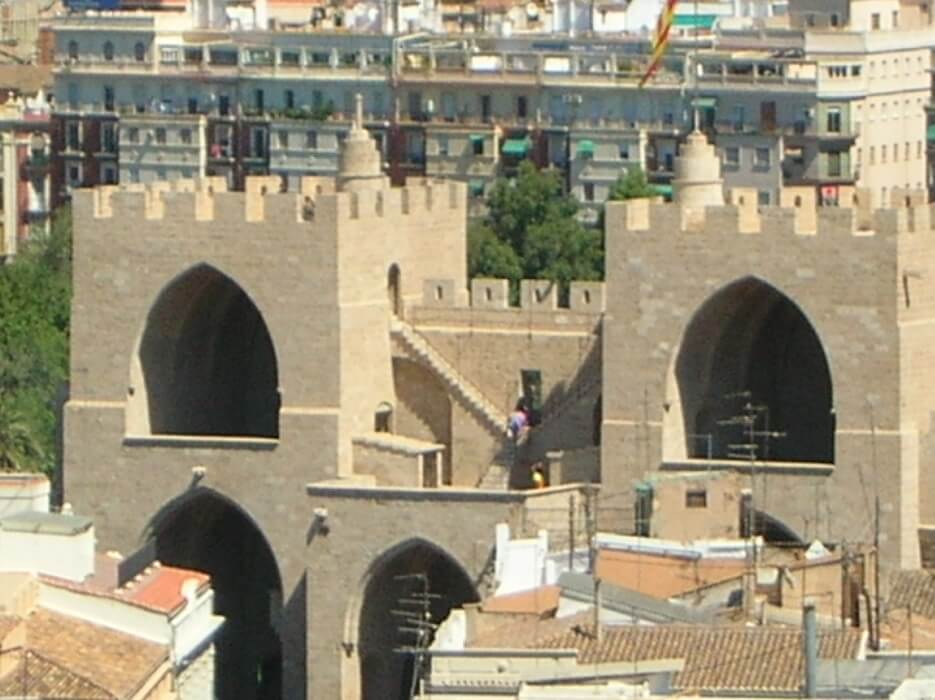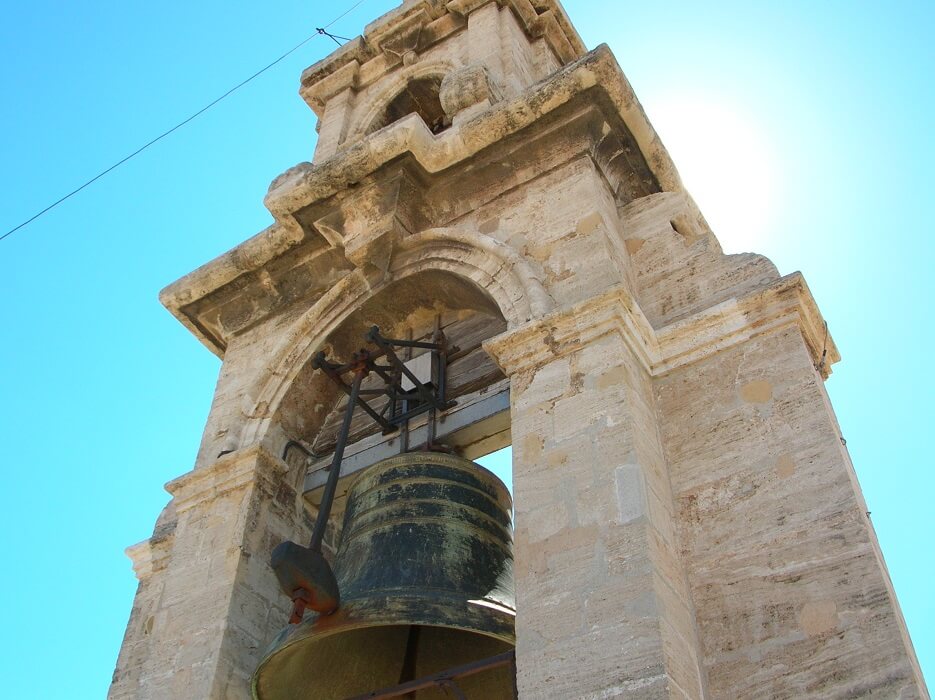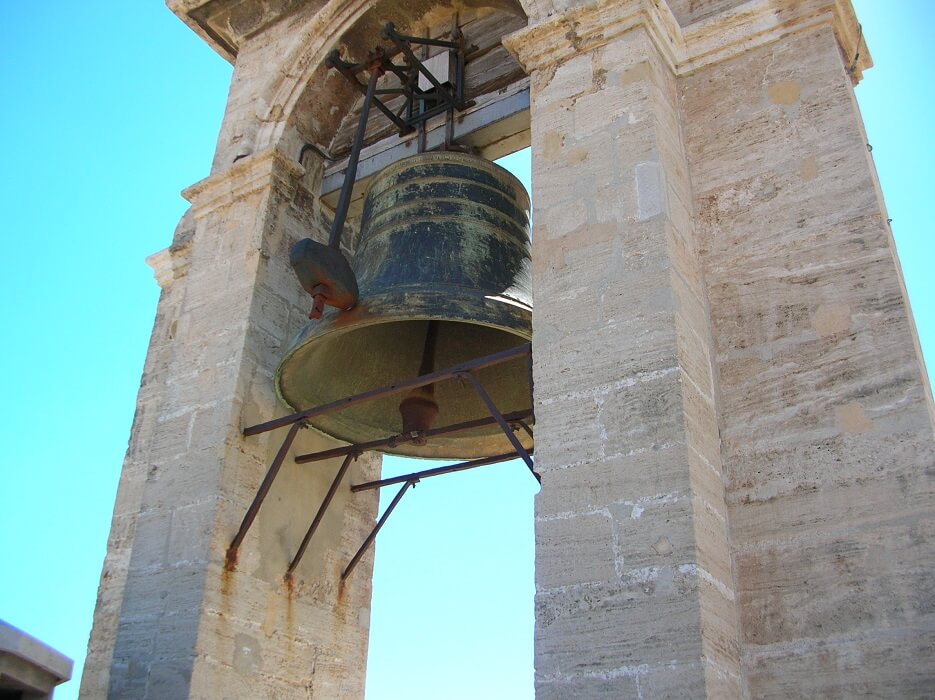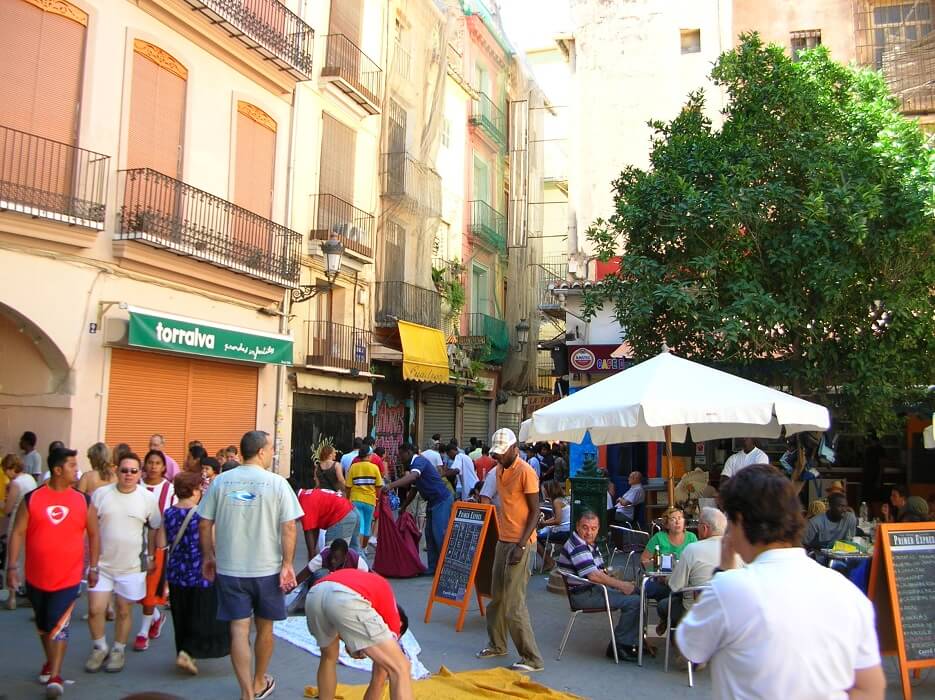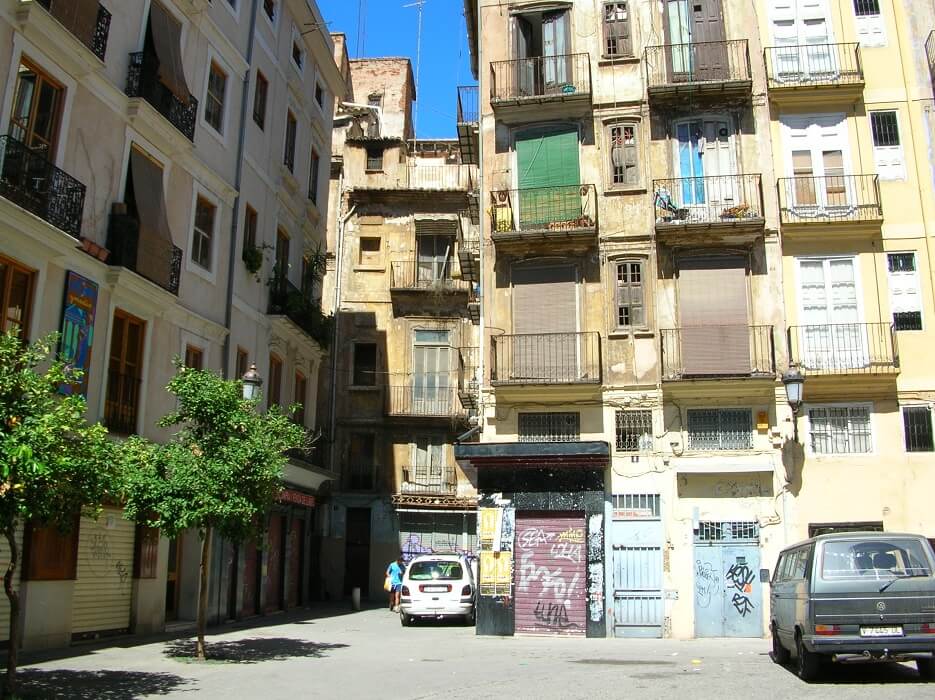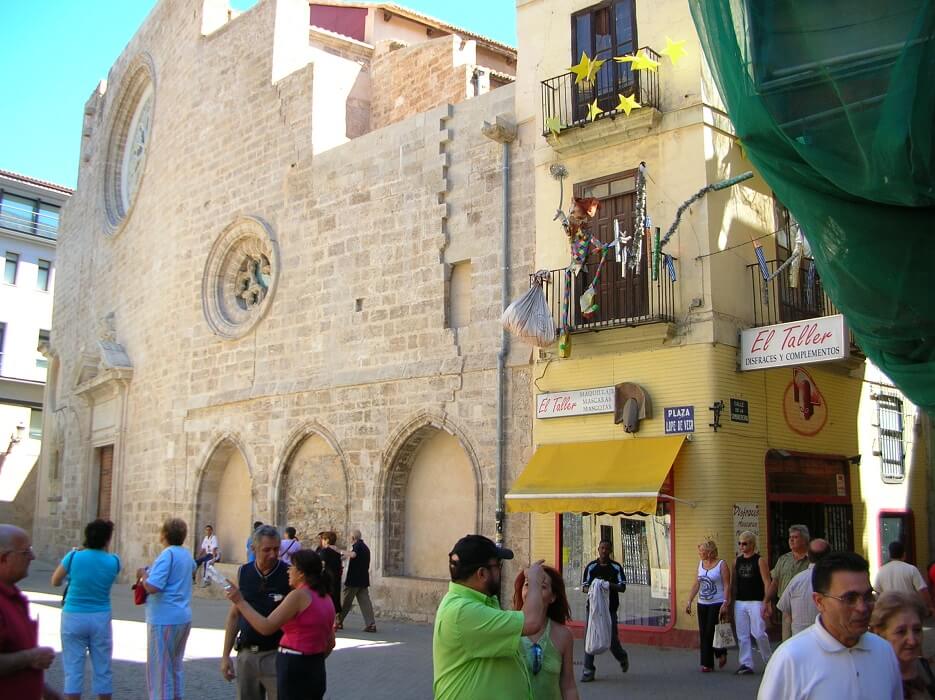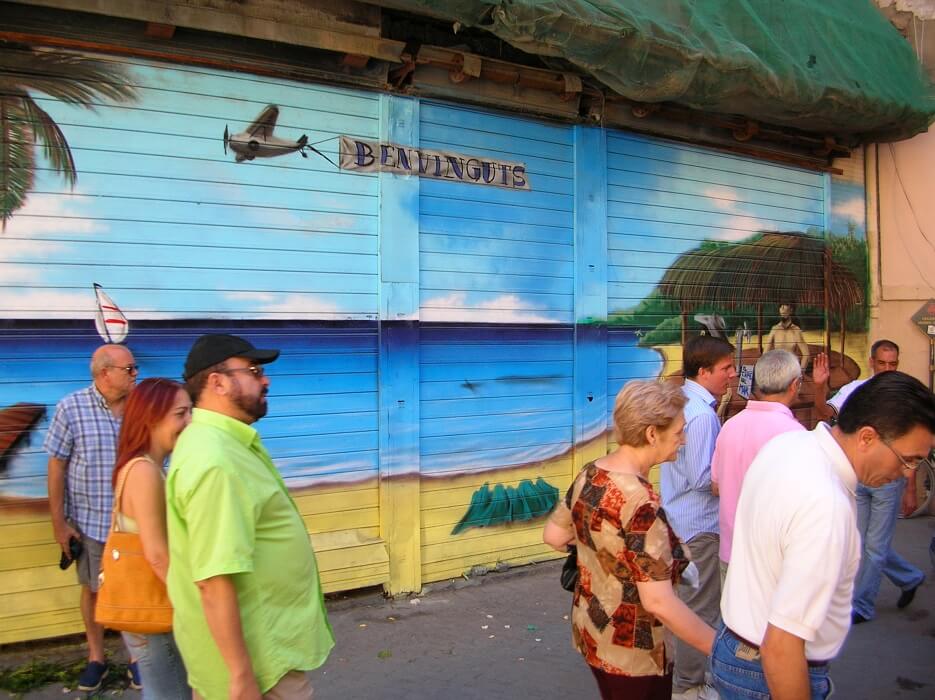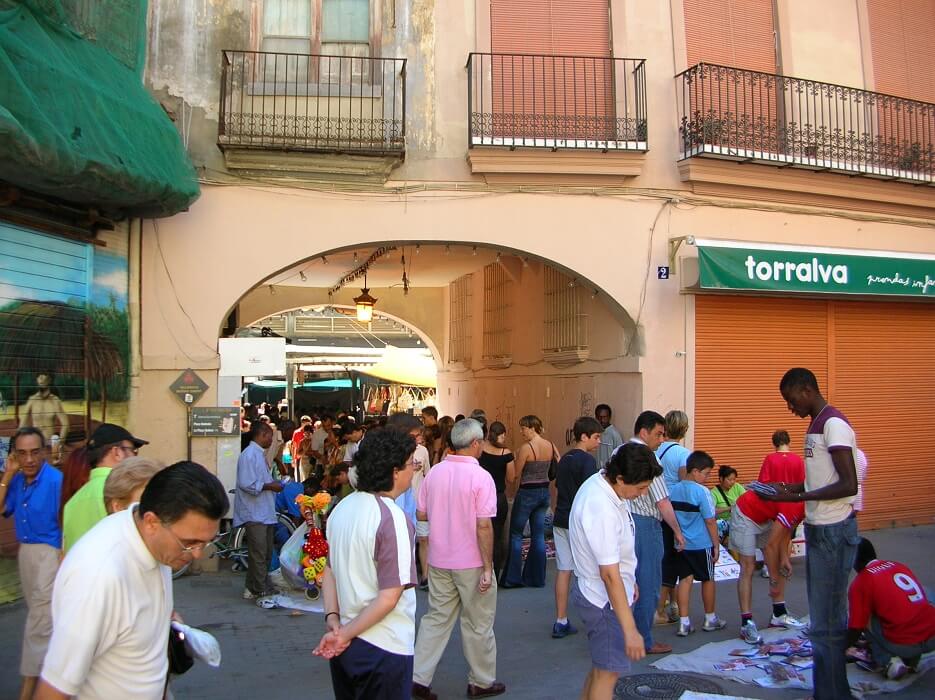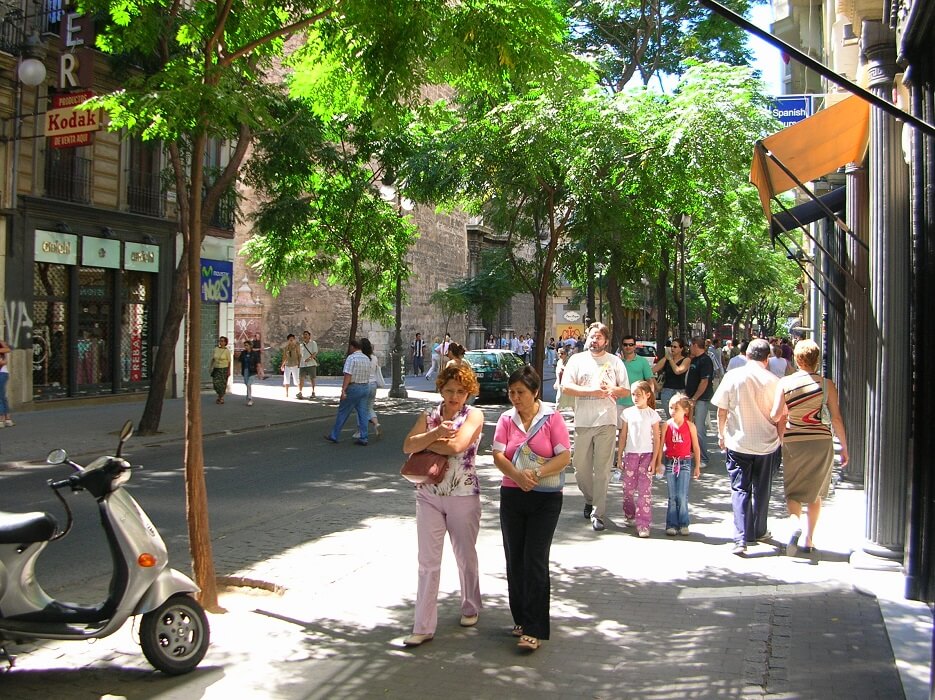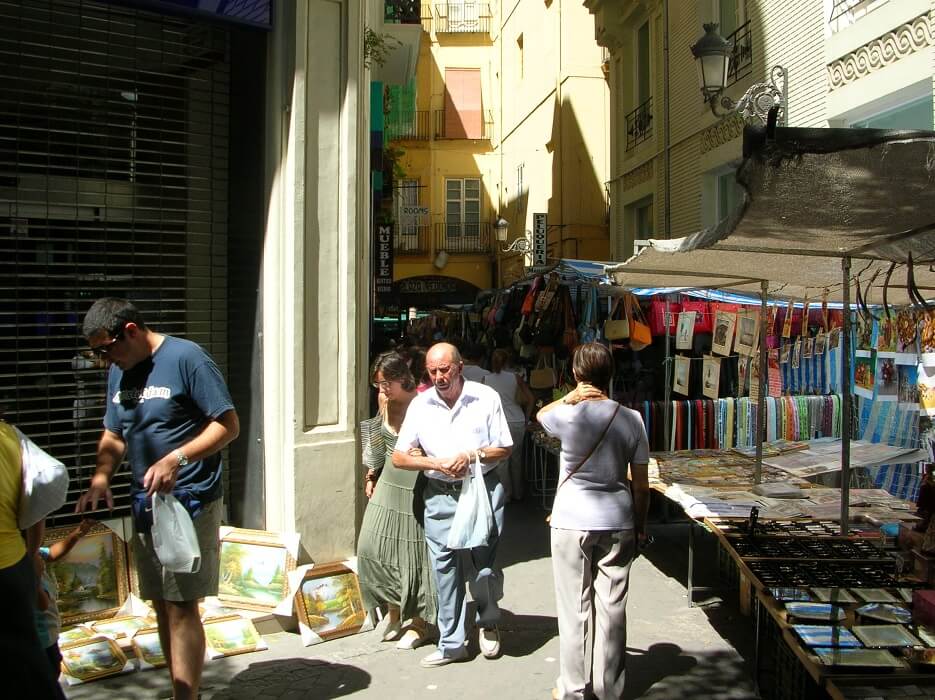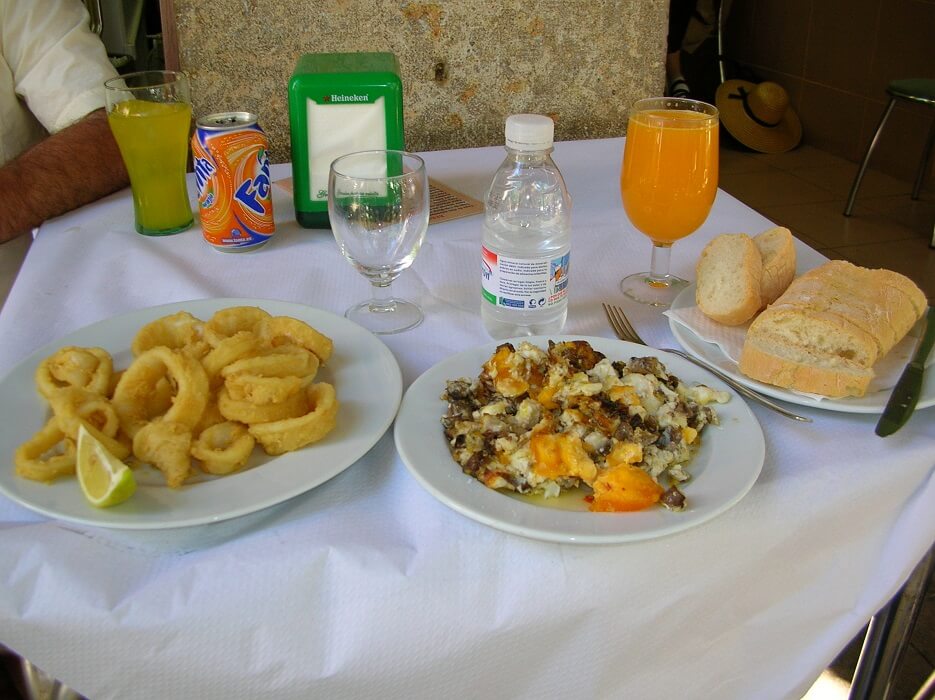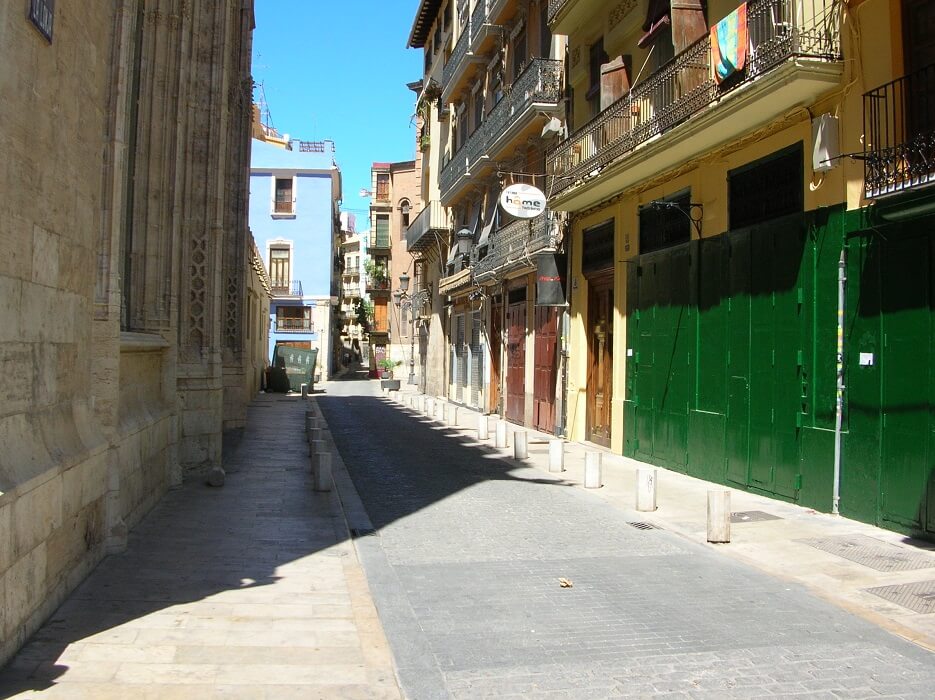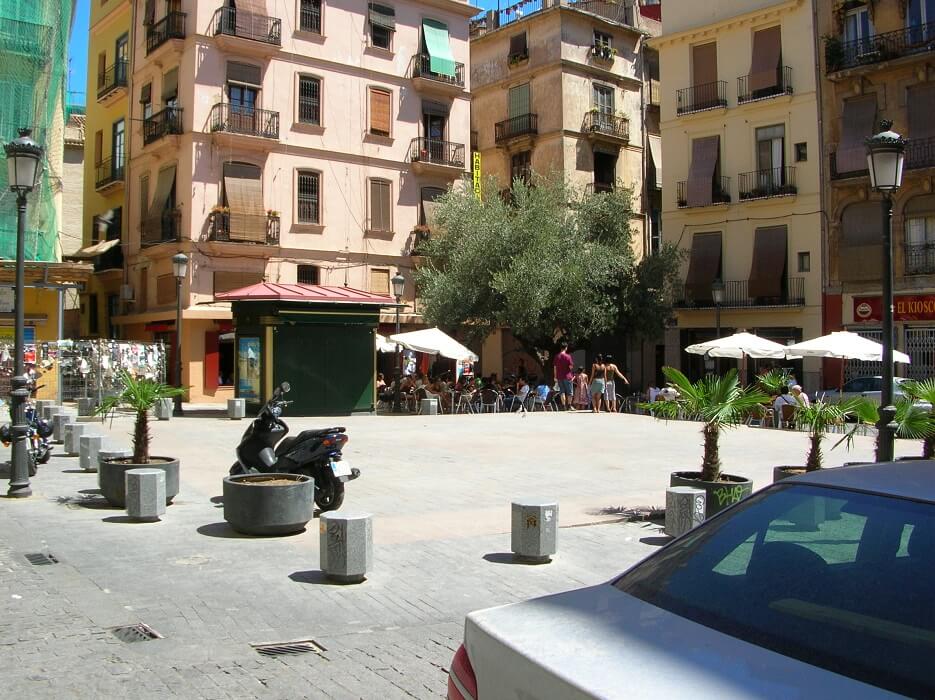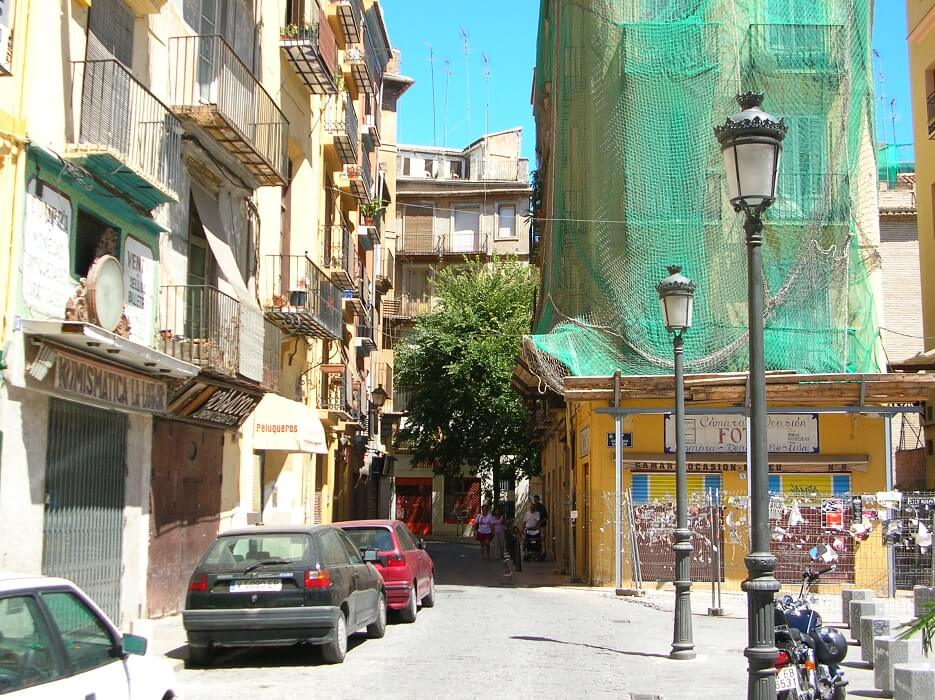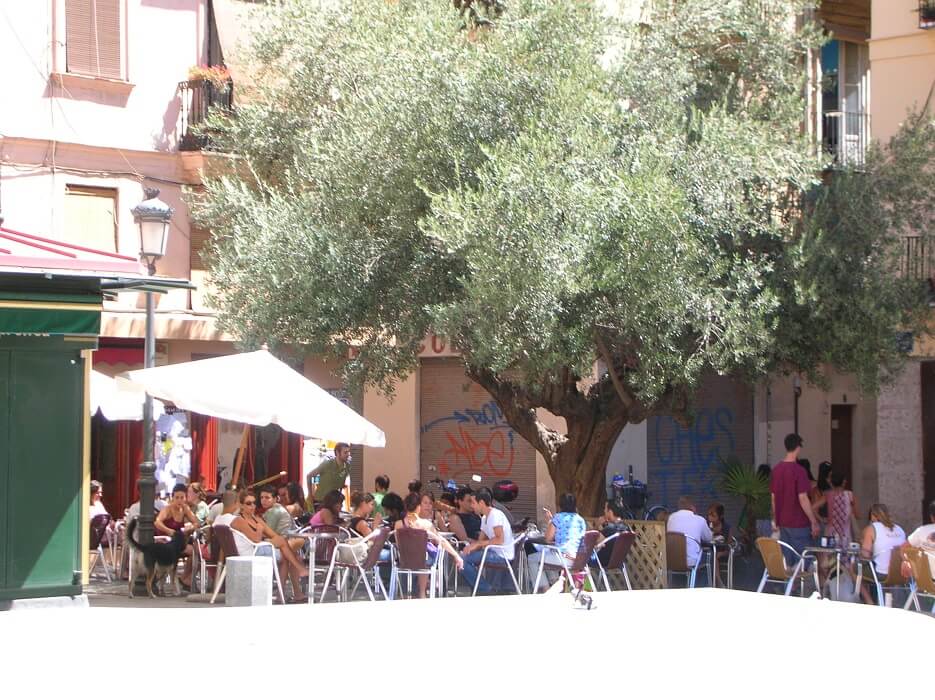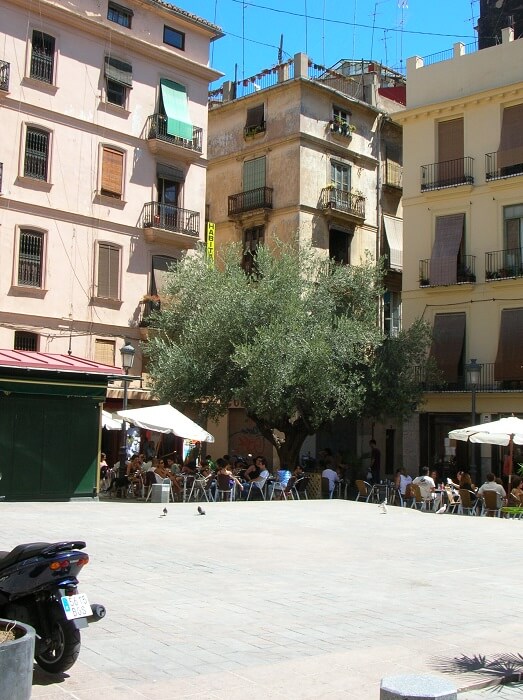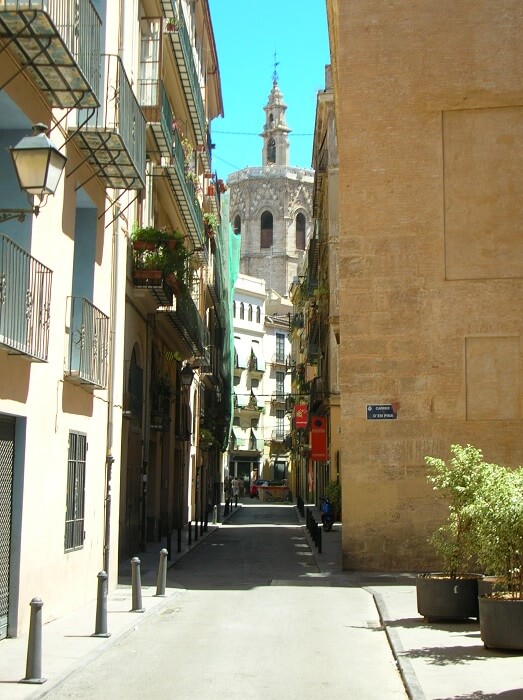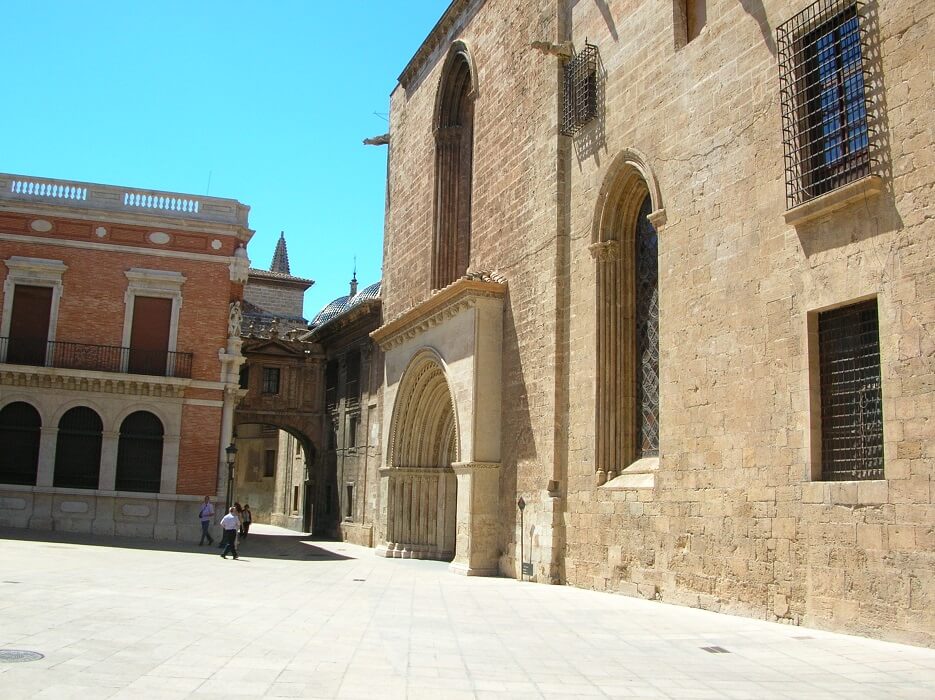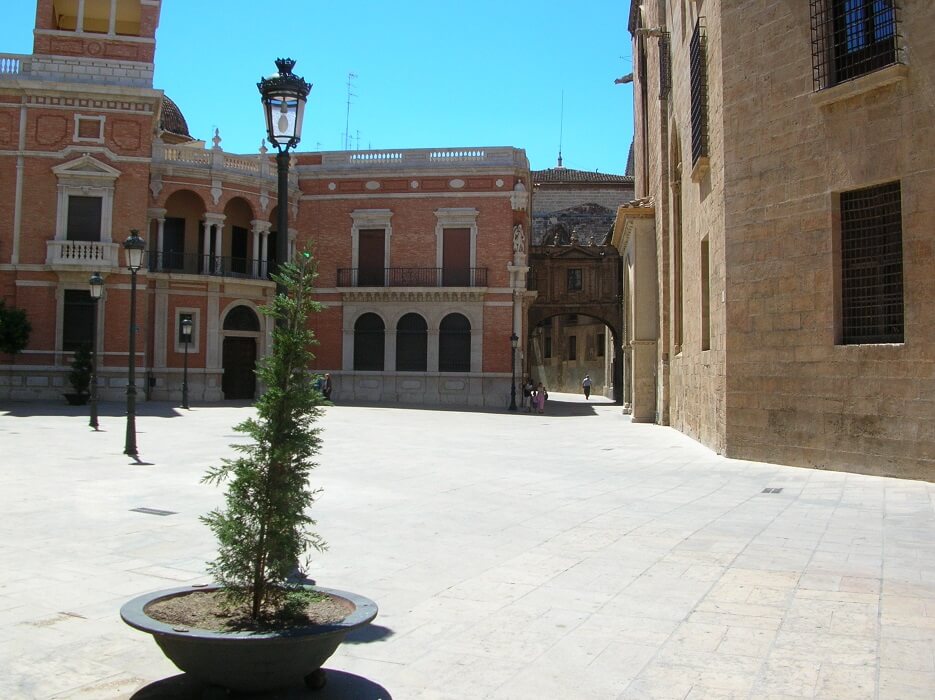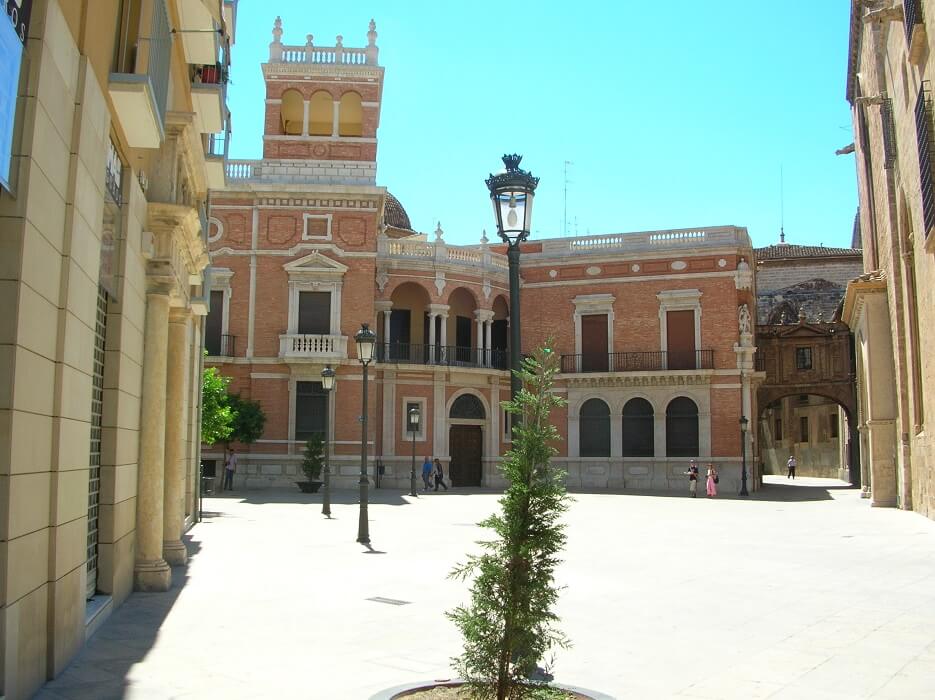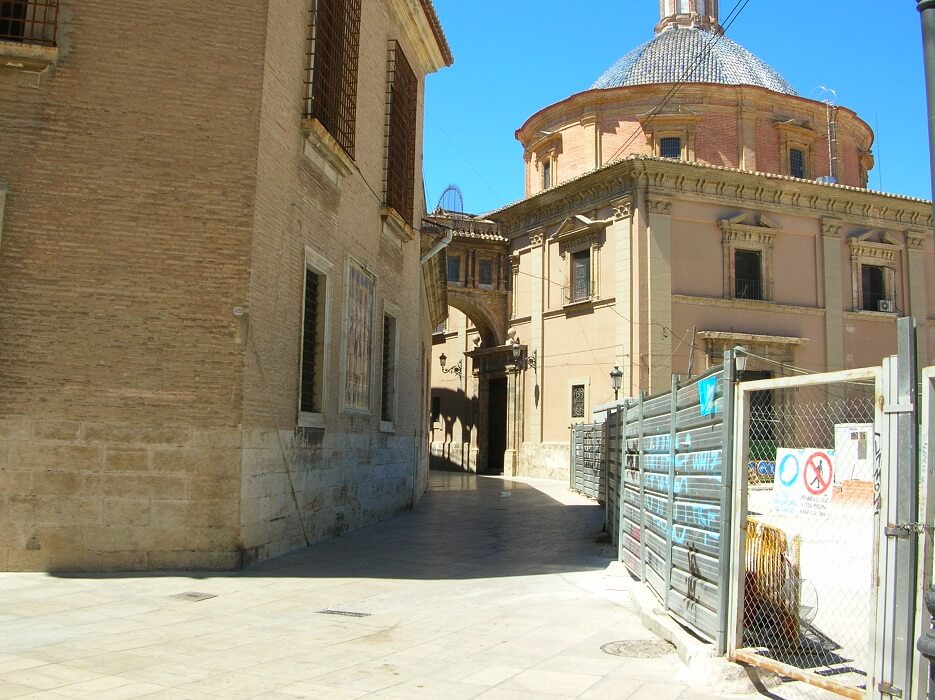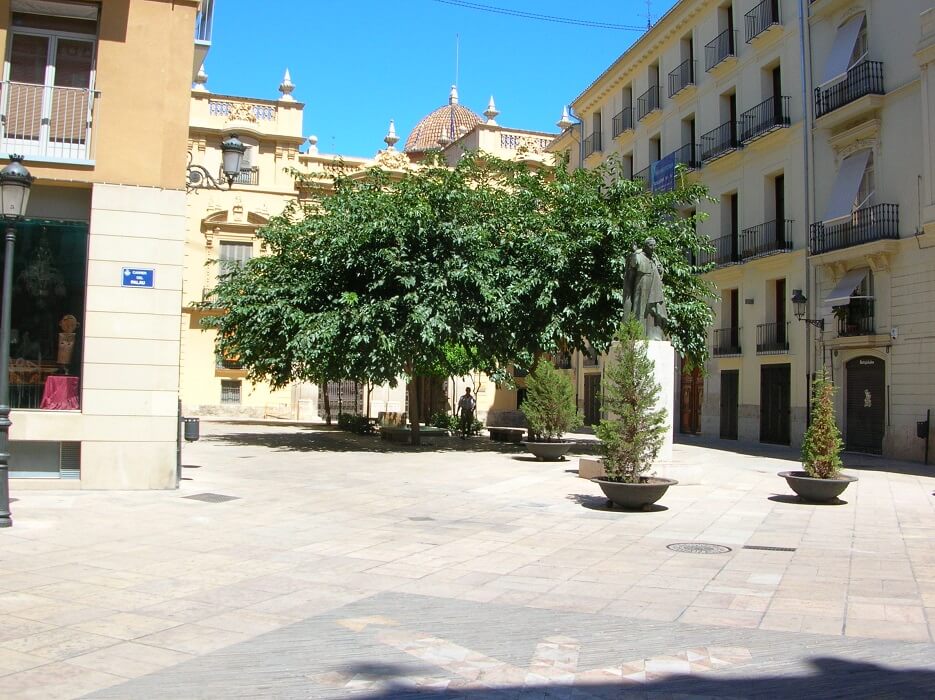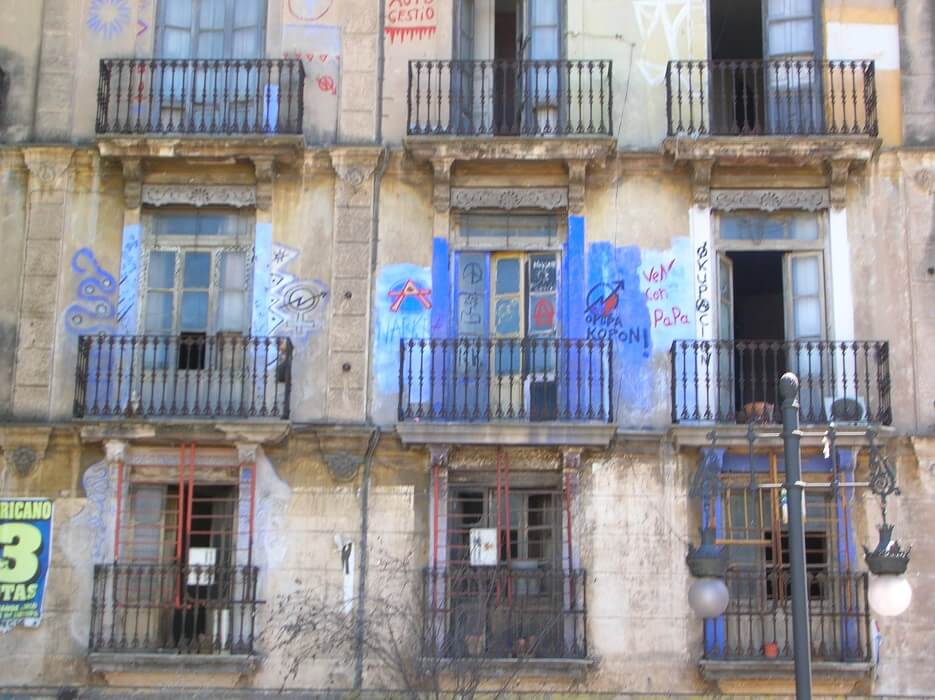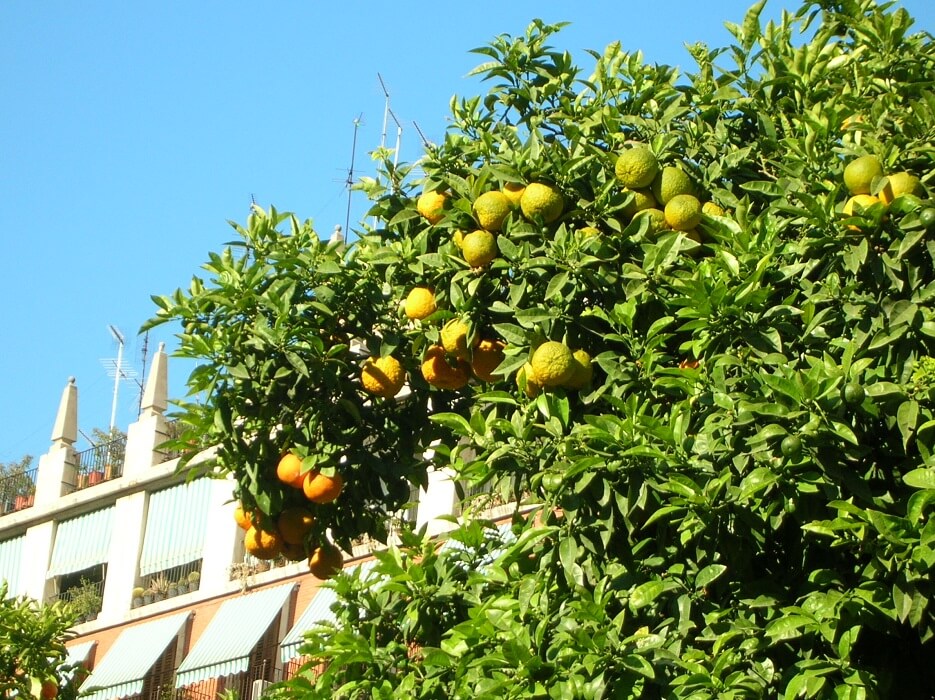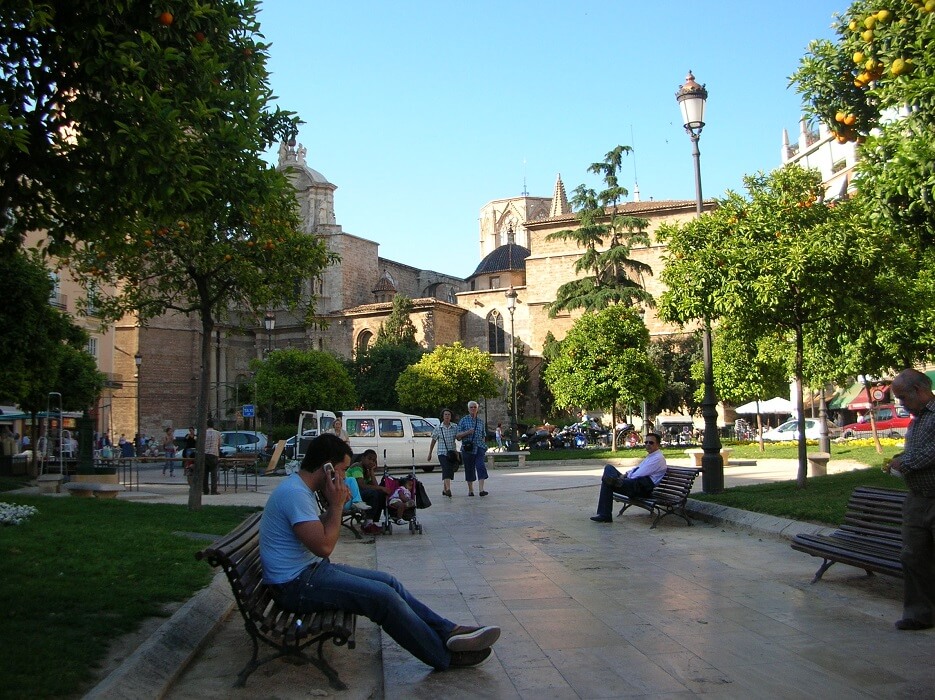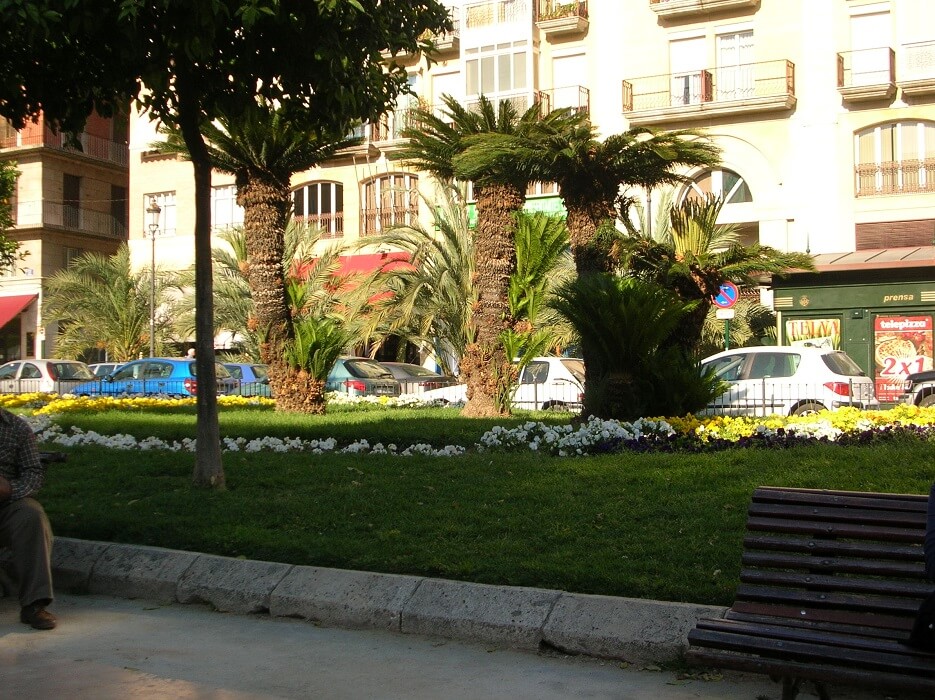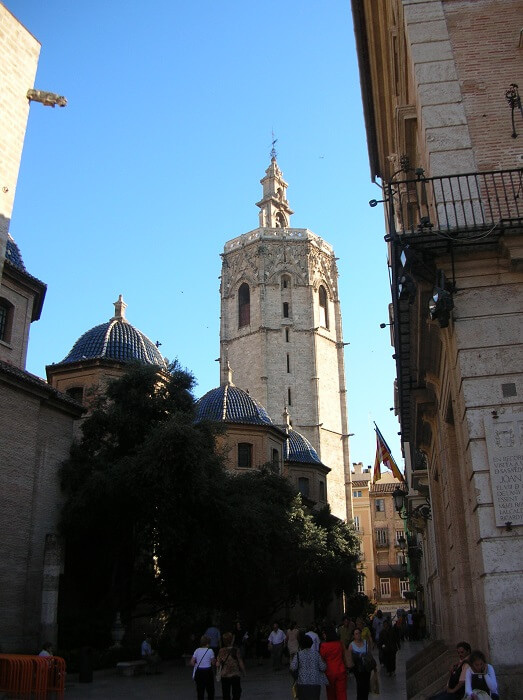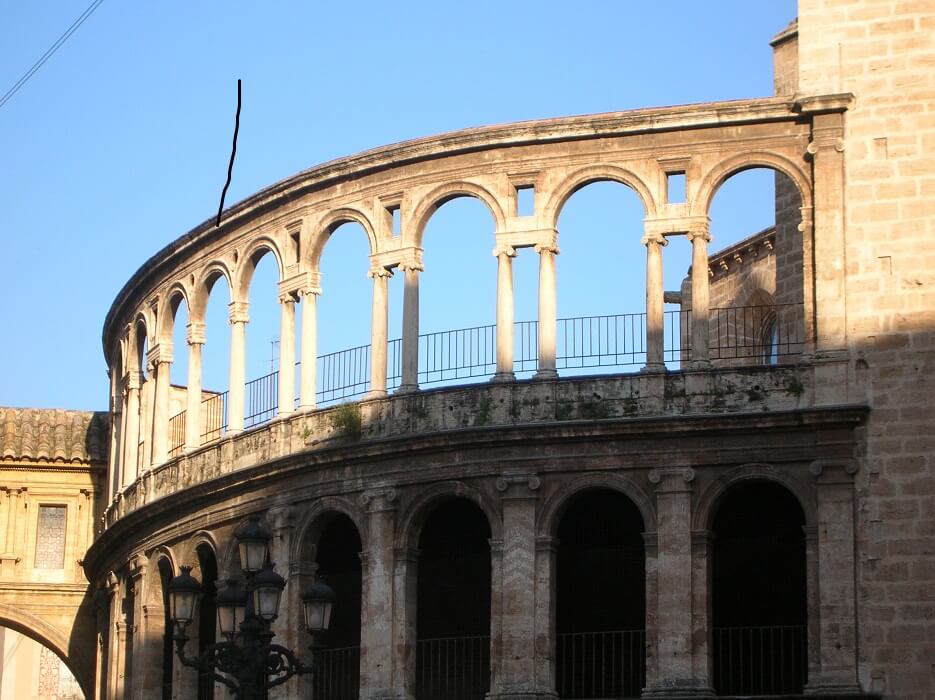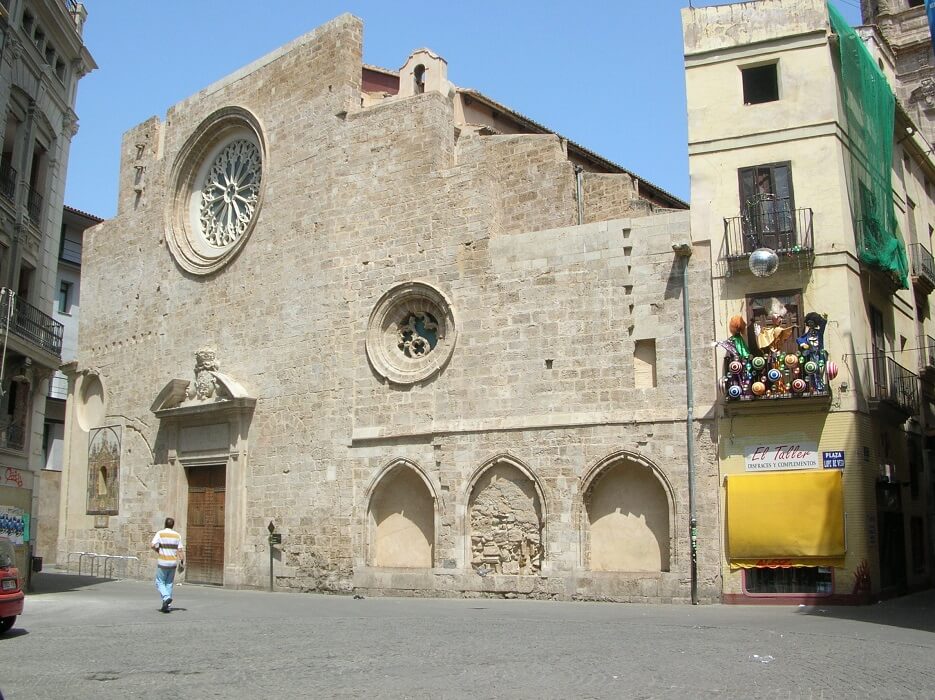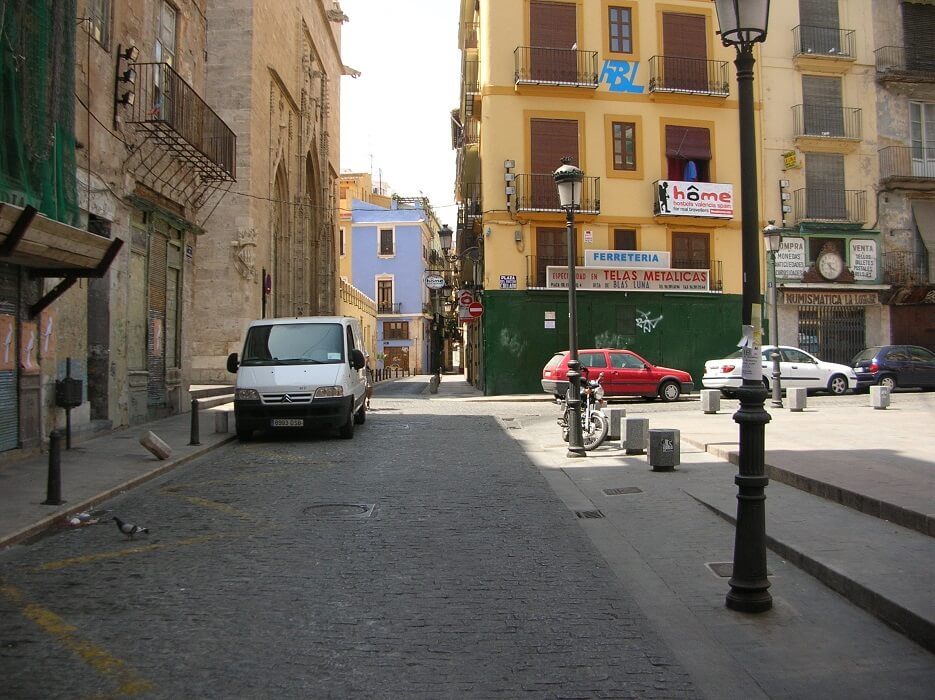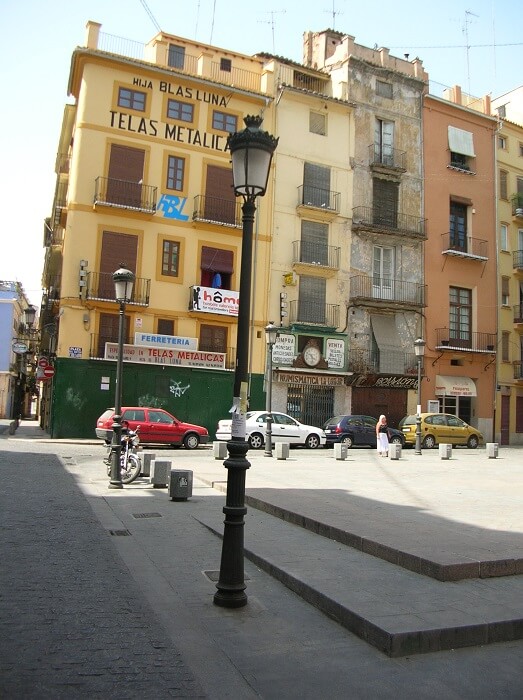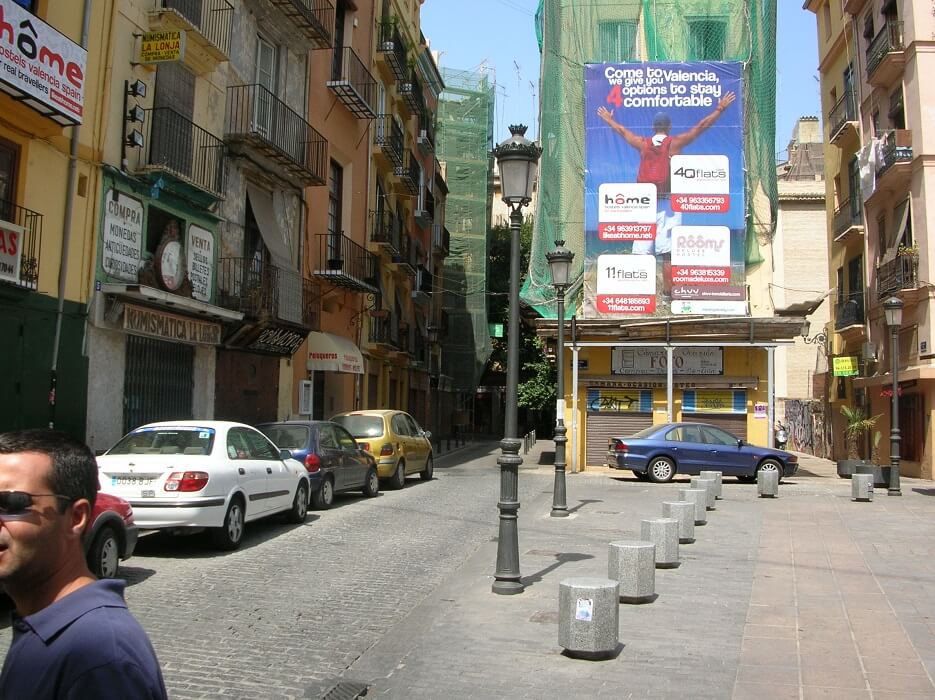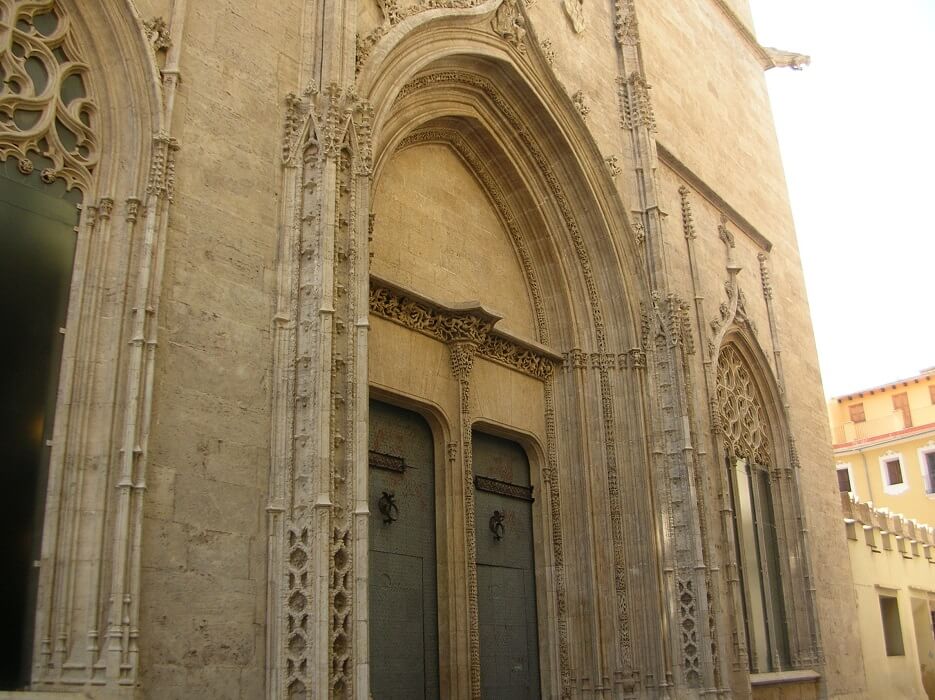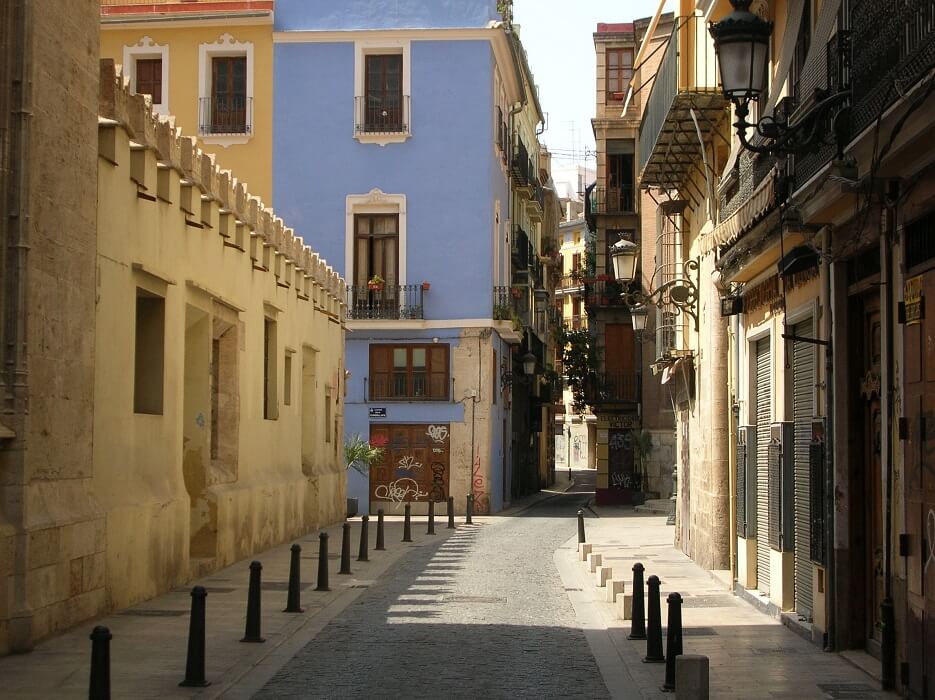 My destination was Alicante, in the middle of the Costa Blanca. Instinctively, I was impressed by the concrete jungle that engulfed it, housing hordes of Nordic tourists. I feared that I had arrived in a sort of Scalea of the united Europe.
I would meet Ala there. We met online, had our first date, experienced love at first sight, then a troubled break, and finally a reunion. She had obtained a position in a European institution, and she was going there to live while I would lend a hand with the move.
I stayed in Alicante for two weeks. Gradually, I learned to appreciate its Mediterranean way of life, where everything reminds me of the Italian South: tastes, flavors, smells, rhythms. Yet, everything is a bit less southern, where modernity has arrived, and the future is not frightening. I envy Ala. In her office, people communicate in six different languages. She lives in a brand-new two-bedroom apartment with a garage and access to a pool, with a rent that would not be enough for the most rundown studio in the most decrepit suburbs of Milan. I would gladly come and live here. I will have to come up with some excuses to steal another week from the grayness of the Po Valley.
[September 2005]
Not only did I not win, as expected, but my piece was never shown on the website, which can happen. Moreover, the entire contest disappeared into thin air: there were no winners, no publications whatsoever. One day, the link disappeared from the website, and nothing more was heard about it. In hindsight, it was for the best since now I can recycle it for the inaugural blog post, like a perfume received at Christmas.
Some unpleasant news
I had been working in Milan for five years for an IT consulting giant, but I had just found out before leaving that they had decided to transfer me back to the office in Naples. It took me a long time to start liking something about Milan, and I had barely succeeded when I learned about the transfer.
They didn't ask for my opinion, of course! They were not obligated to. There are contractual clauses, the kind you sign on the first day, that allow for it. They didn't even bother to tell me; I found out thanks to office gossip, and all things considered, I was lucky. Some less fortunate people have learned this kind of news at 5 pm on a Friday for the following Monday. They can do that; contracts allow it.
The holidays begin
On the day of departure for the holidays, I had the return ticket in my pocket. I also had a hope, a kind of hidden illusion, that something unexpected would happen, something I wouldn't even be able to describe, and at some point, I could throw that ticket in the nearest bin.
But it didn't happen. I was a tourist, and I remained a tourist. But as often happens in life, a necessity, an intention, a need manifests itself in blurry and indistinct forms. You sense something wrong, but you don't know exactly what it is. You try to do something, but your actions seem chaotic and senseless. Then everything becomes clearer and more distinct, as if the sequence of confused actions suddenly takes on a kind of retrospective coherence.
In fact, that trip had been the first step. I didn't know it, but my journey through the Spanish language, its allure and treacherous traps, had begun right then. The journey into the moods and reality of the real country, of which that language is, in some ways, the gateway, had also begun.
The change is ripe
Without realizing it, the idea of leaving for real had taken hold of me.
I was a tourist out of necessity, just as Ala was an unwilling traveler. For her, the move to Spain was like a plunge into icy water. She wanted me with her and started insisting from the first day. Until one fine day, she managed to break down a door that was only waiting to be broken down.
The year in the Naples office turned out to be a long period of preparation. North and south are equal in the company, and the resignation letter, locked away in a drawer waiting to be sent, also embarked on its journey.
So, the time came to pack a new suitcase, not too full, pack the laptop, and leave without a return ticket.
Now I can observe society with an abundance of time and try to capture its infinite nuances. I no longer have limited minutes or the worry of catching a plane, nor digital photos of monuments and beaches to show off during those tiresome post-vacation evenings with friends. Now I can try to grasp the feeling of the nation and breathe its spirit.
En el verano de 2005, un importante periódico nacional anunció un concurso literario para sus lectores en su sitio web. La tarea consistía en escribir un miniartículo de 1600 caracteres narrando las vacaciones de uno. Los ganadores recibirían un premio, del cual no recuerdo los detalles, y la pieza ganadora sería publicada tanto en línea como en el suplemento de viajes impreso. Decidí participar y presenté esta pieza:
El concurso
Un viajero es alguien para quien el viaje es más una elección que un simple paréntesis de sí mismo. No tienen detalles sobre su regreso, si es que alguna vez sucede. Por otro lado, yo definitivamente era un turista en el día de partida de Orio a Valencia. Todo estaba meticulosamente planeado: el vuelo, el alquiler de coche, los hoteles y el regreso. Valencia pasó rápidamente: la búsqueda frenética del hotel por las calles bordeadas de palmeras de la ciudad, un recorrido por su centro histórico con su encanto sombrío y decadente que contrasta con su grandeza moderna y su brillo, y así sucesivamente.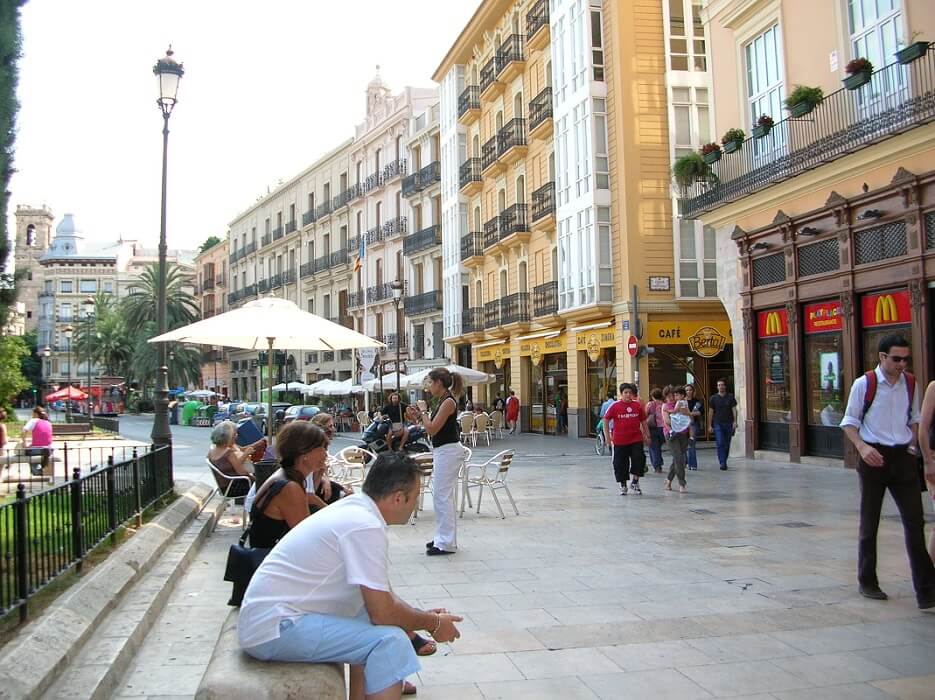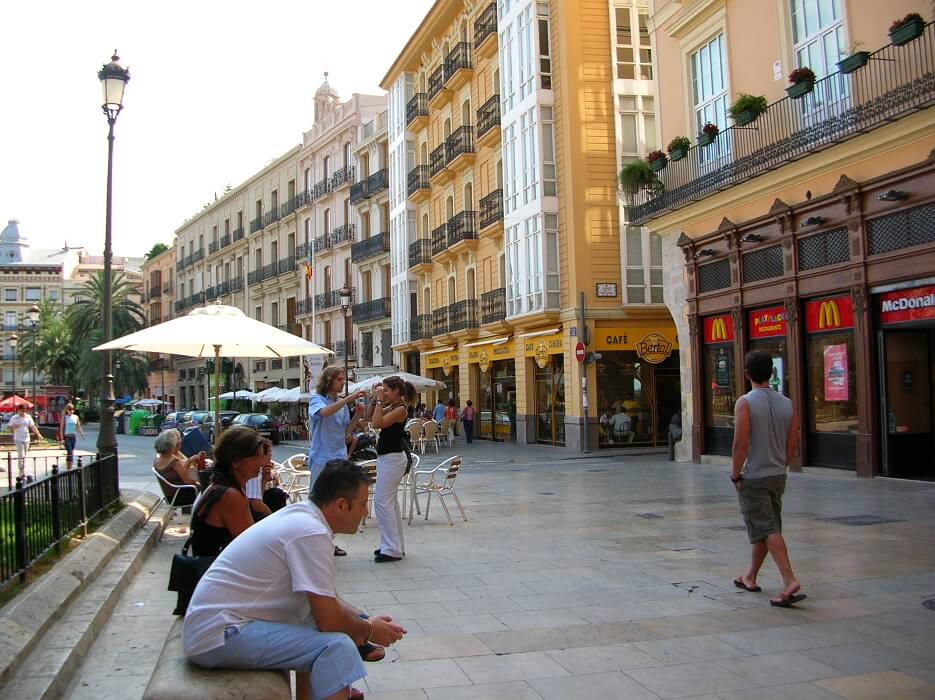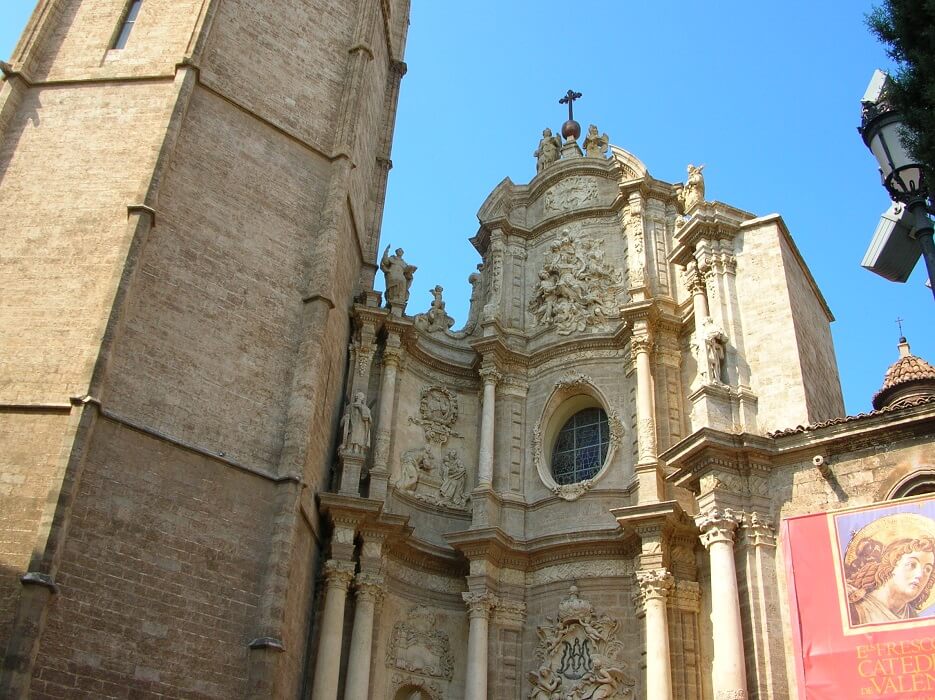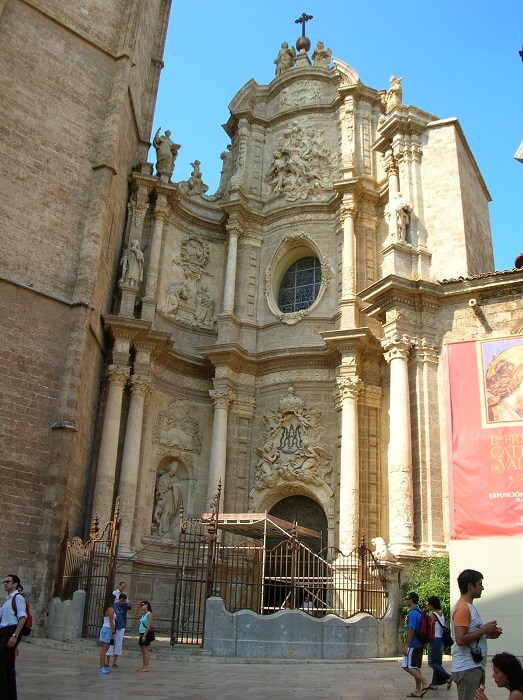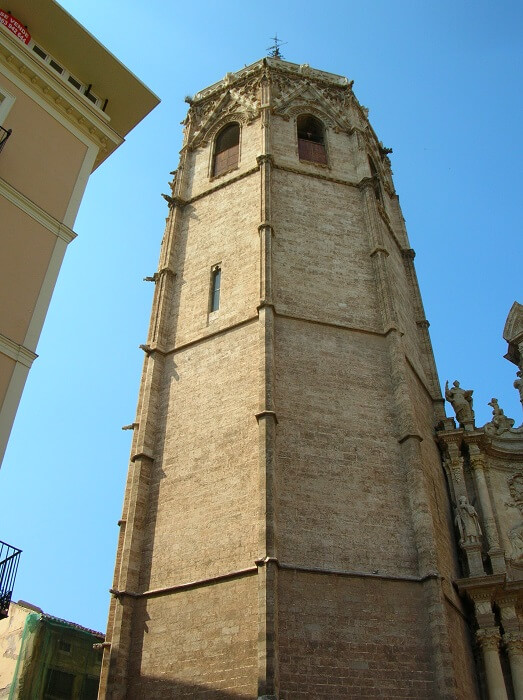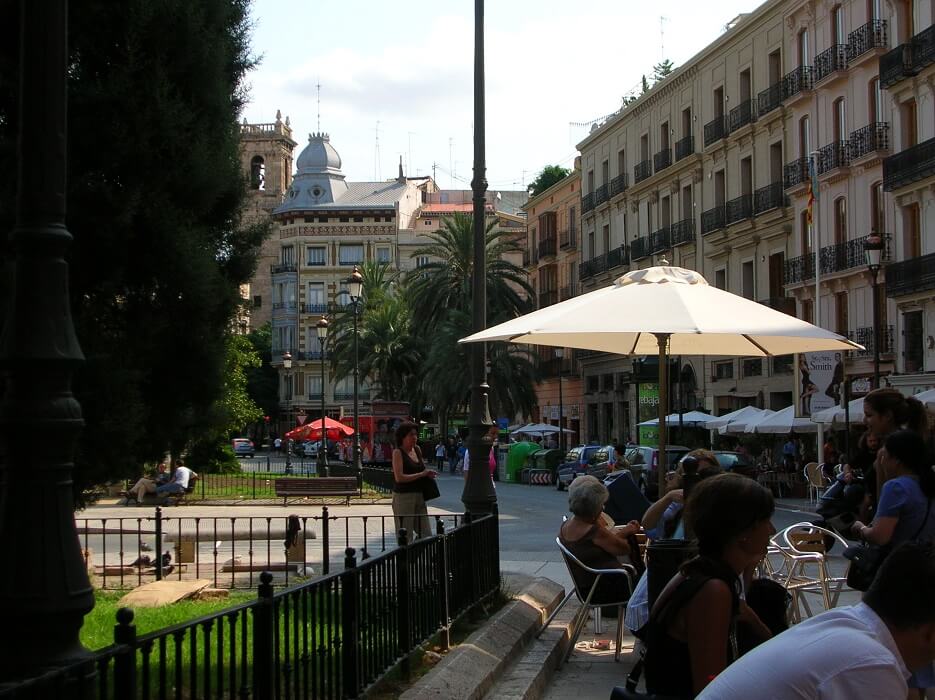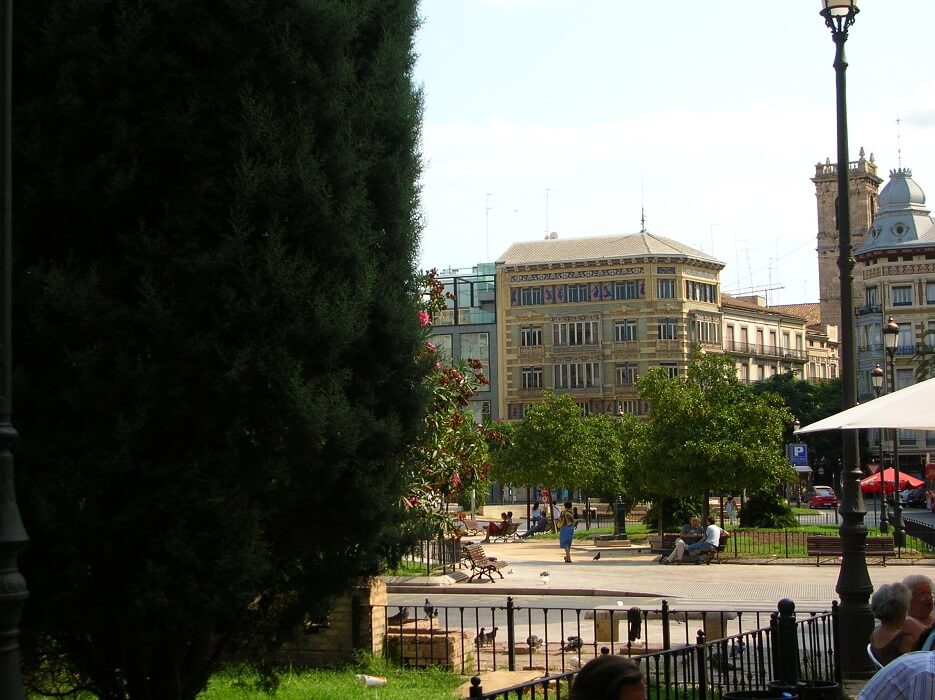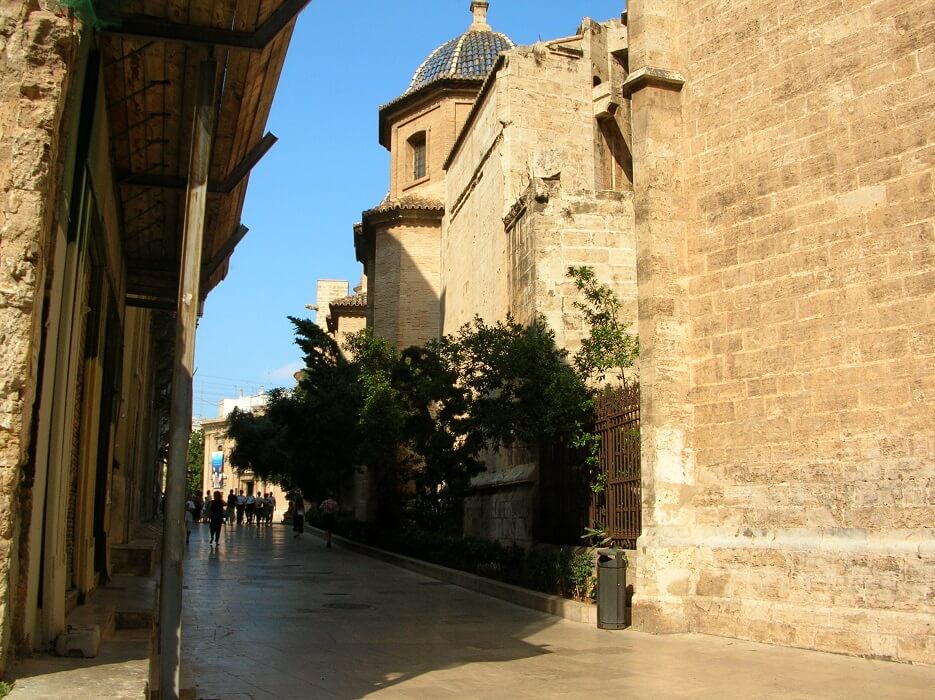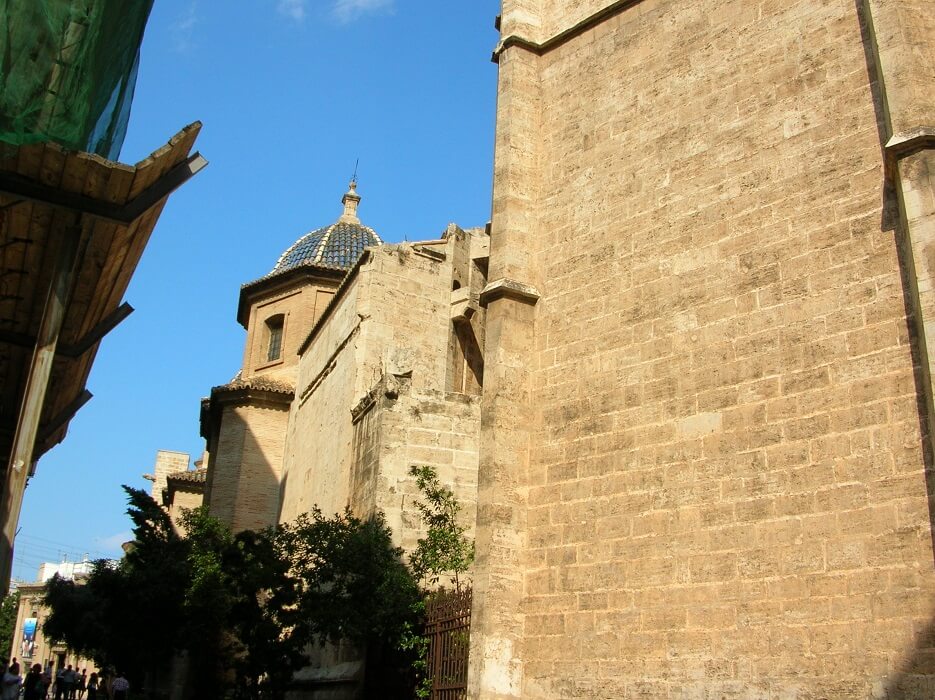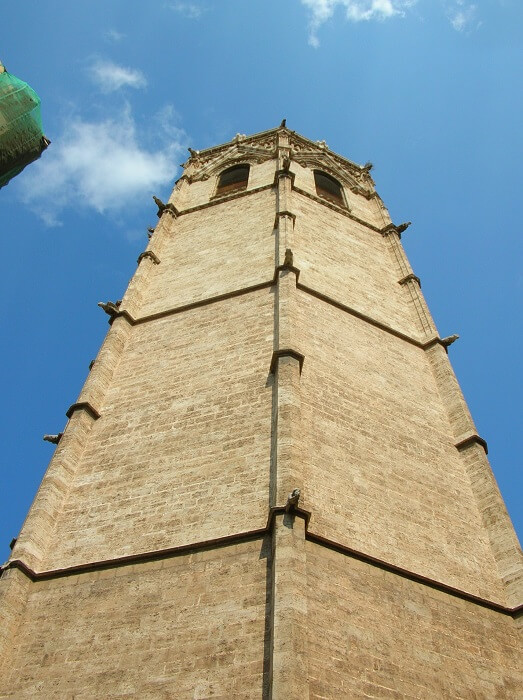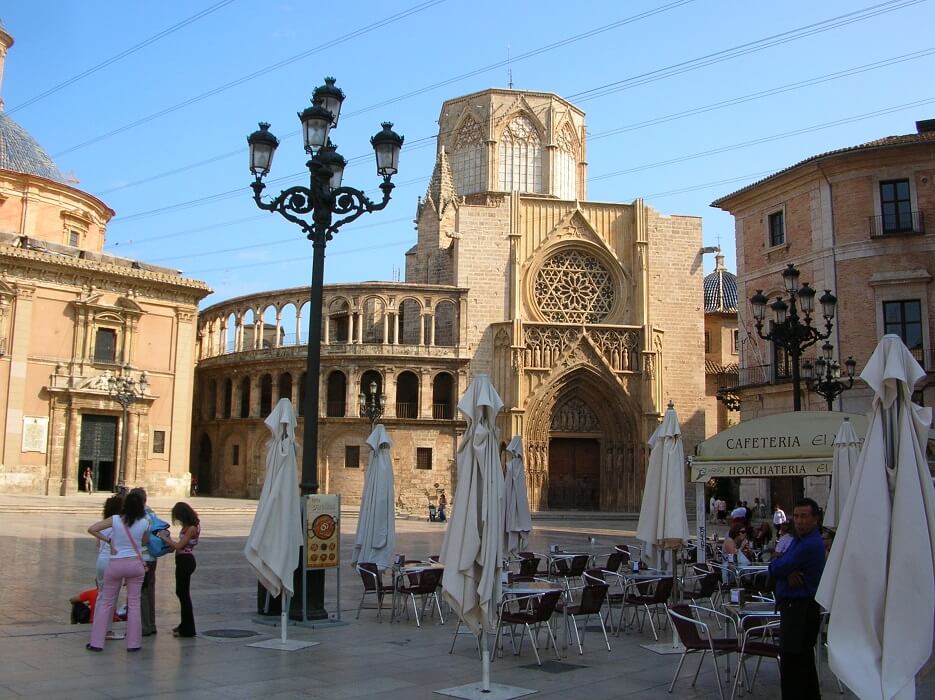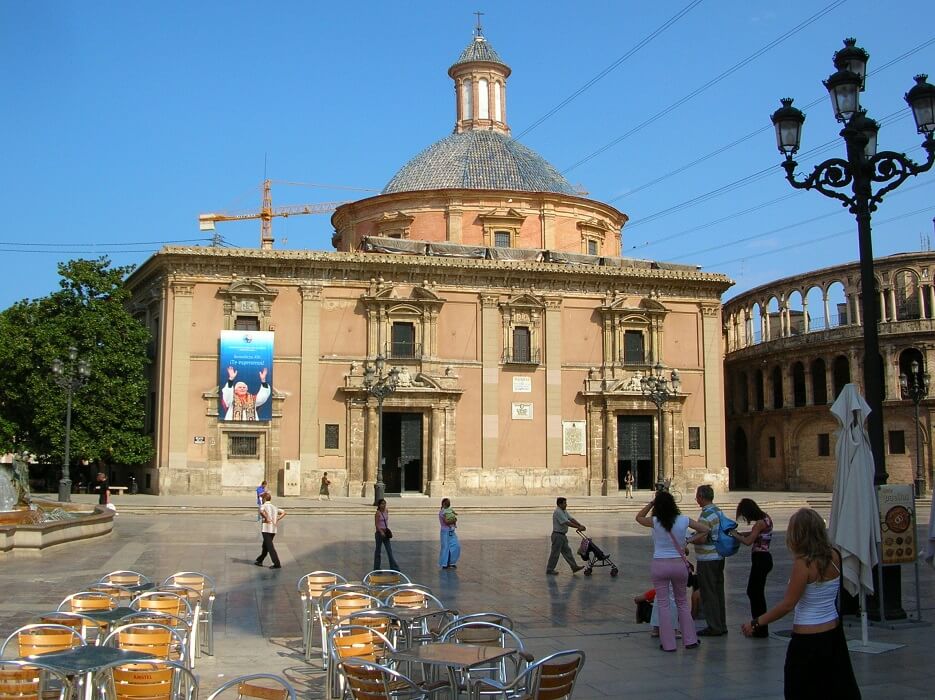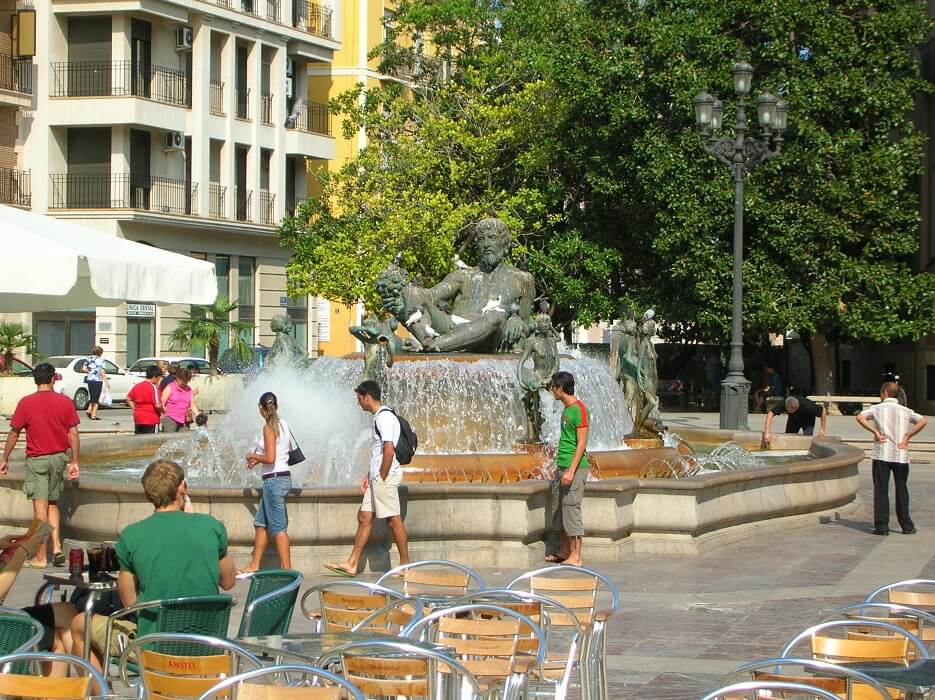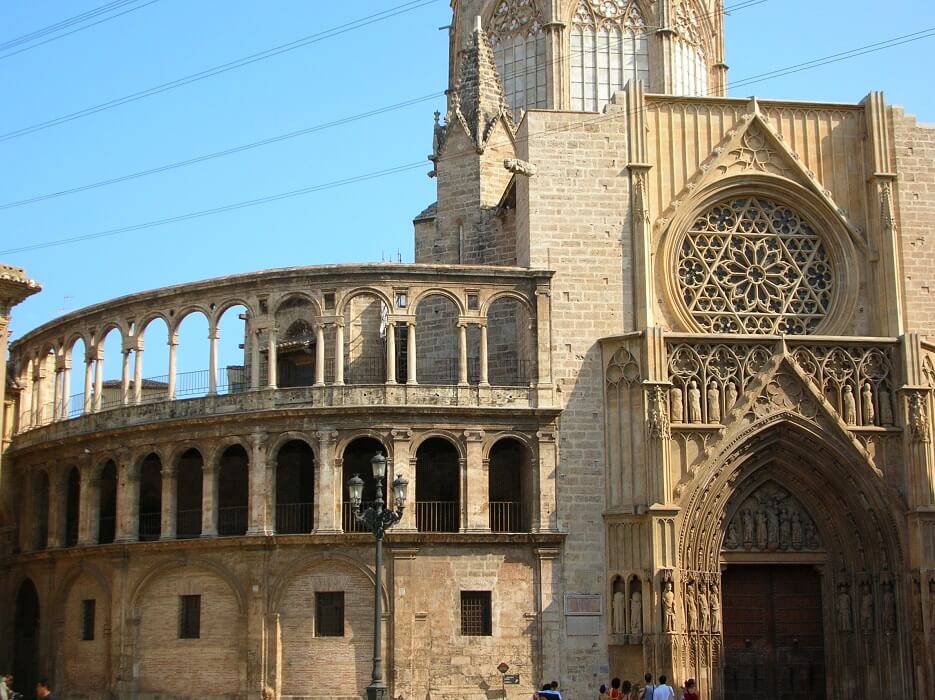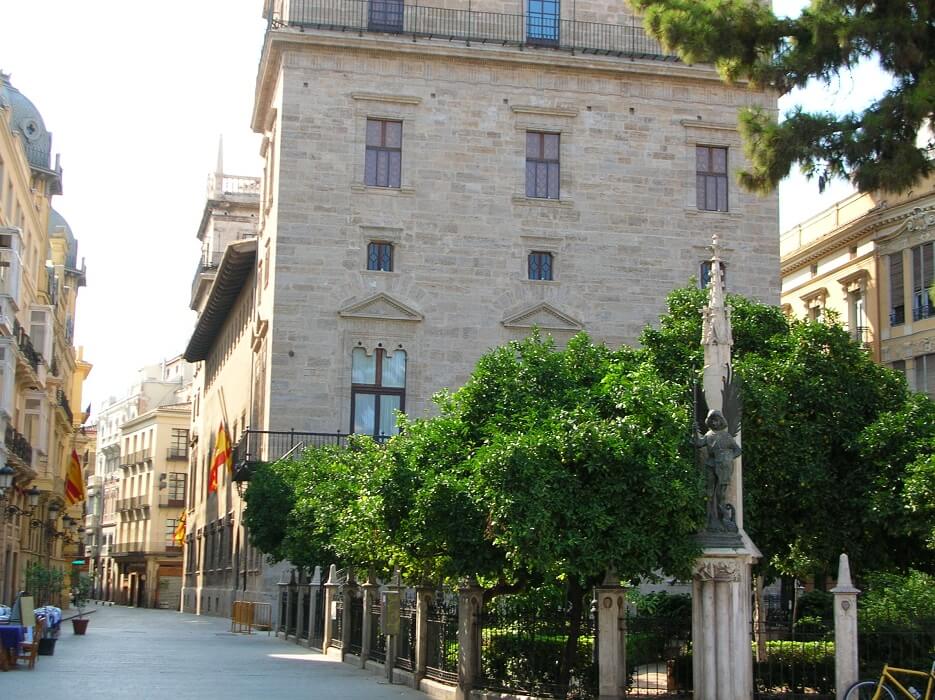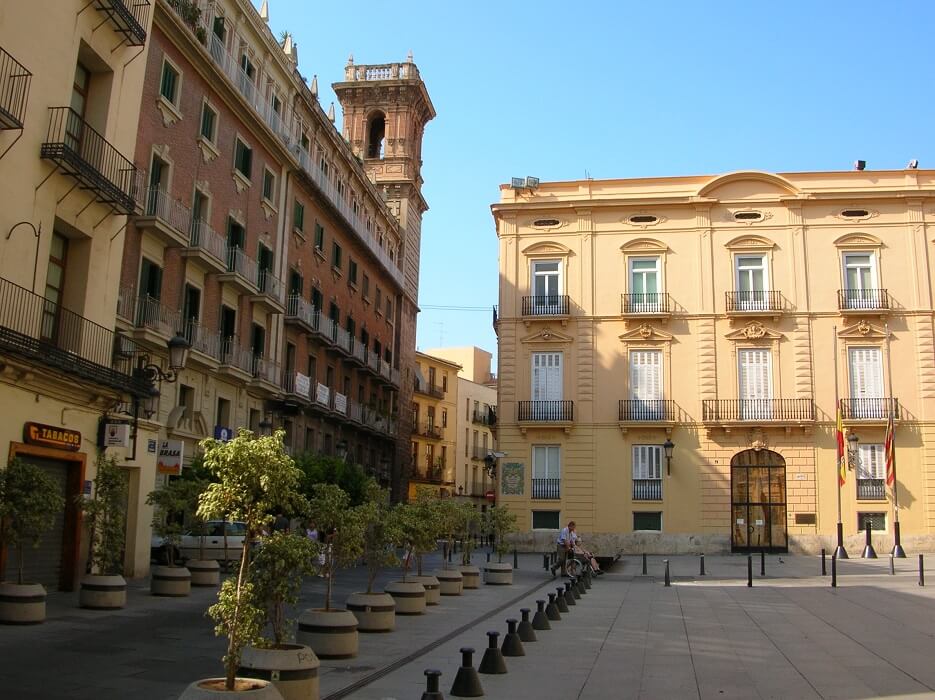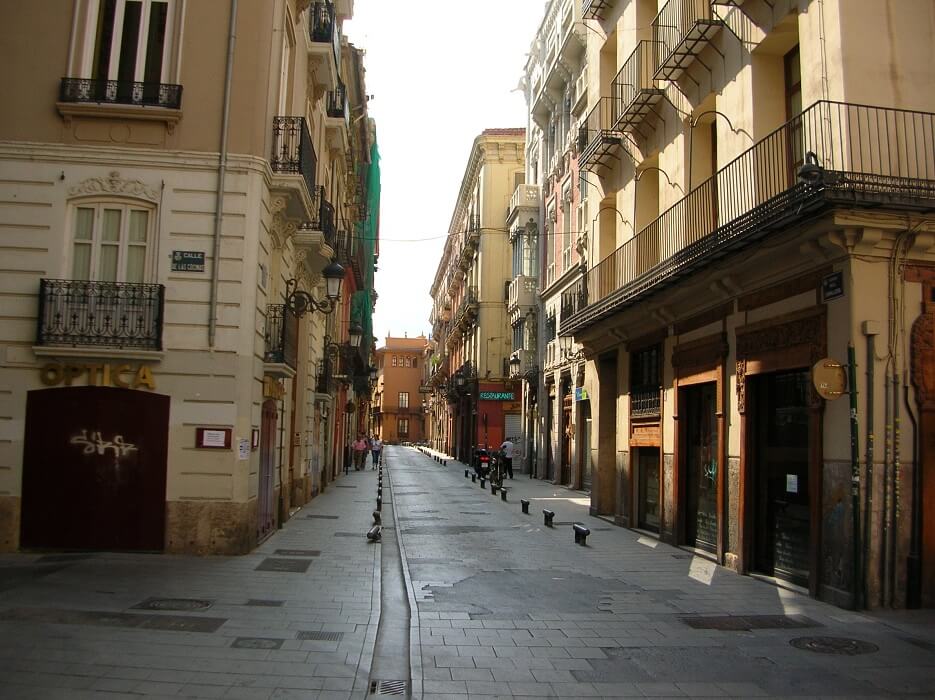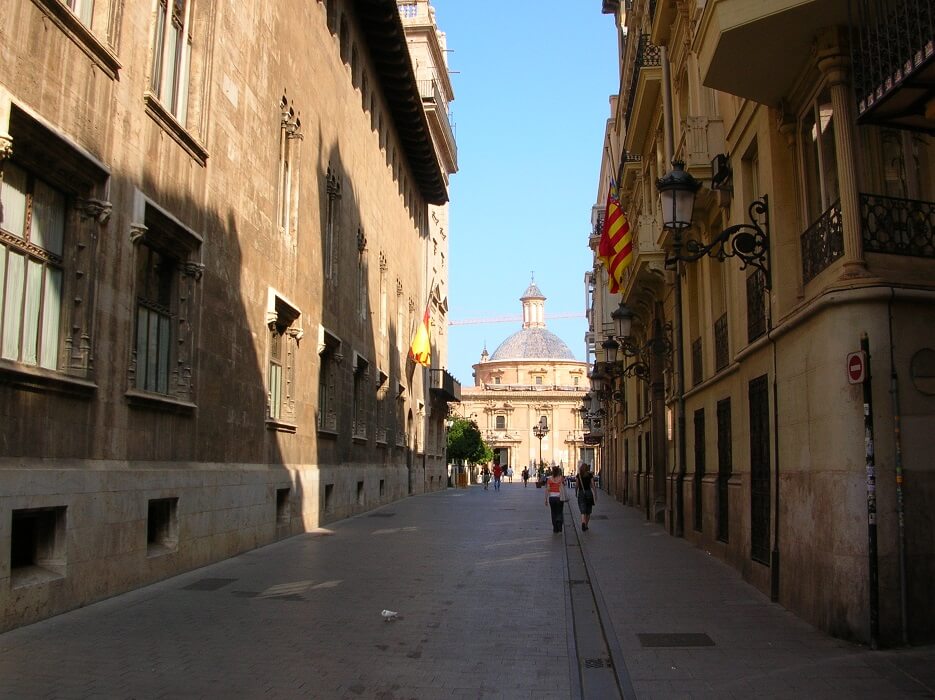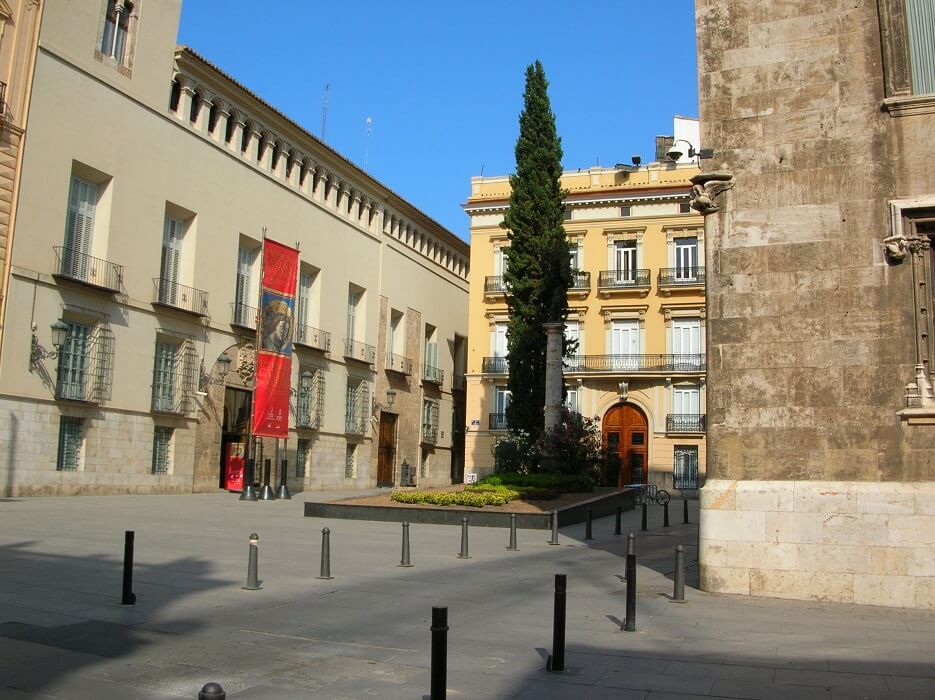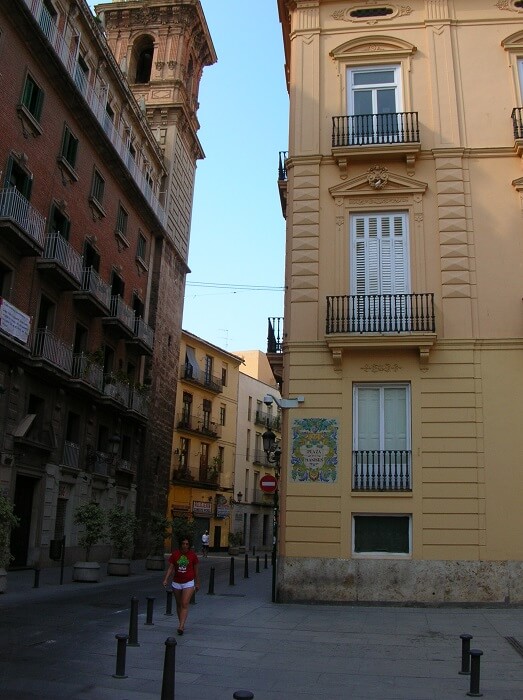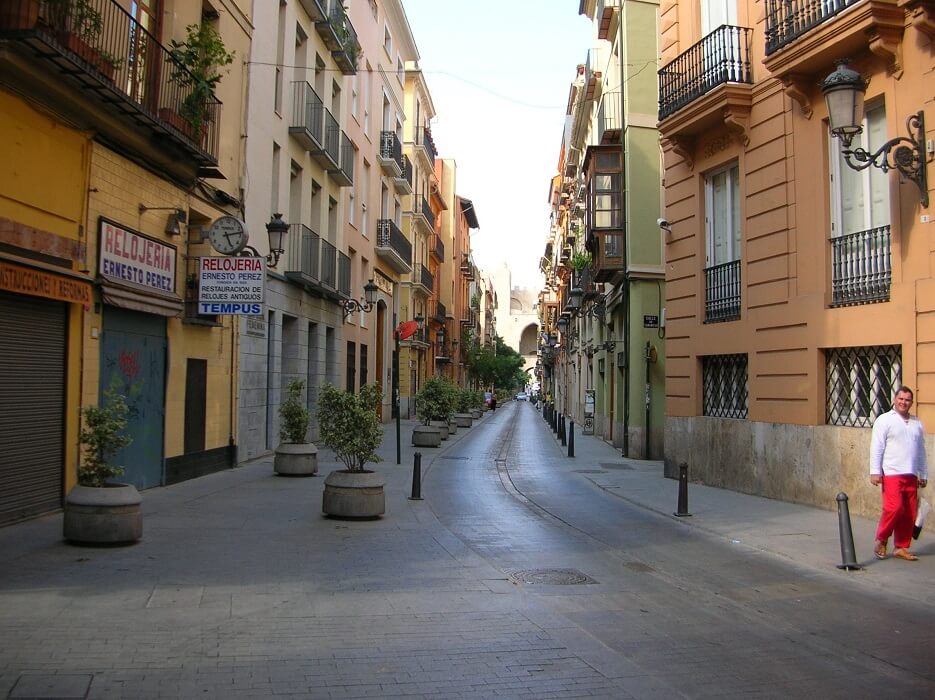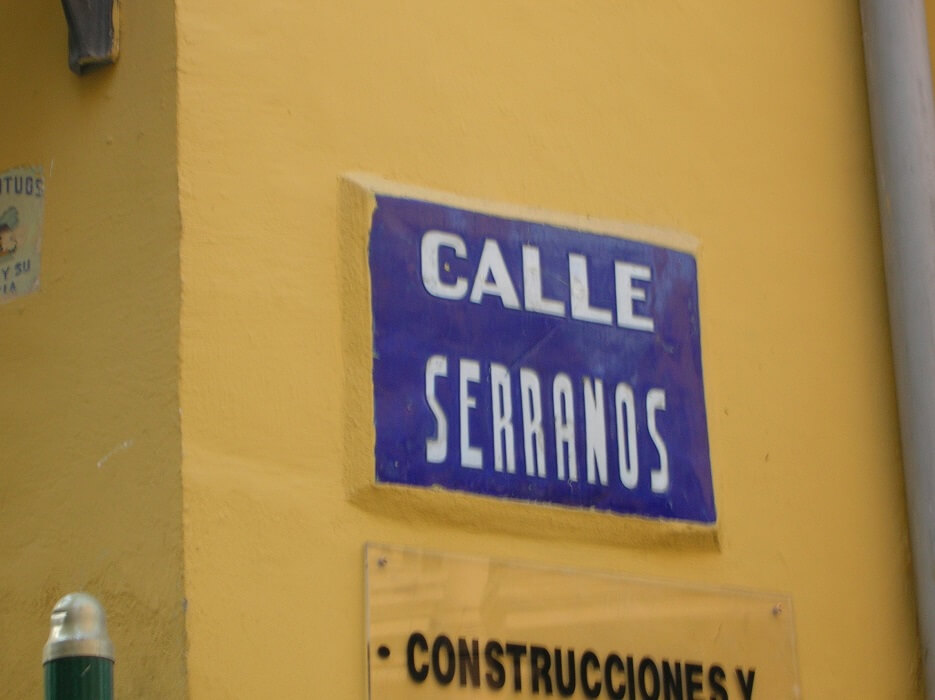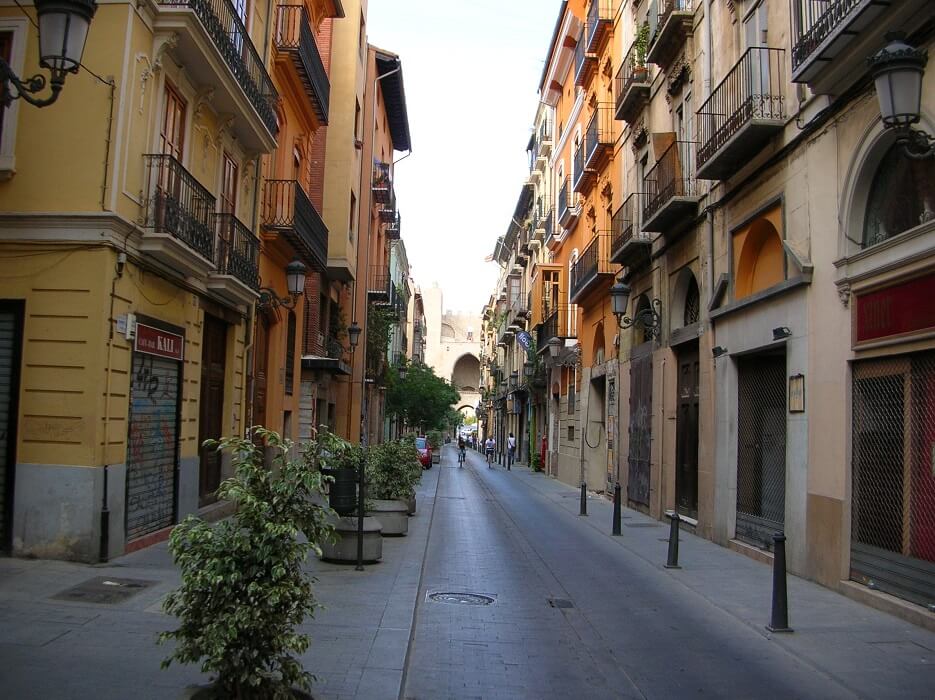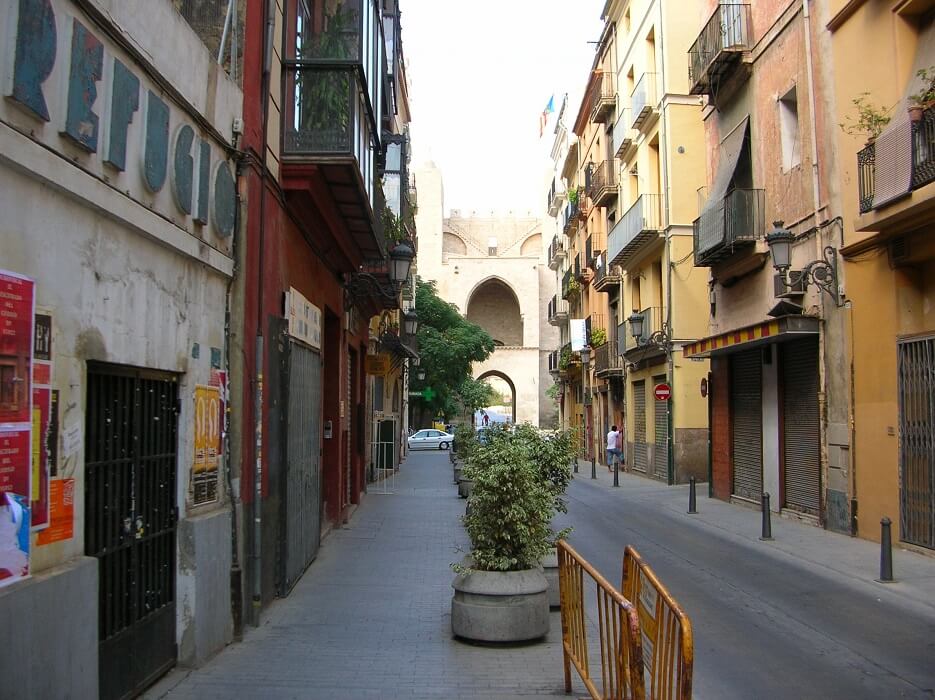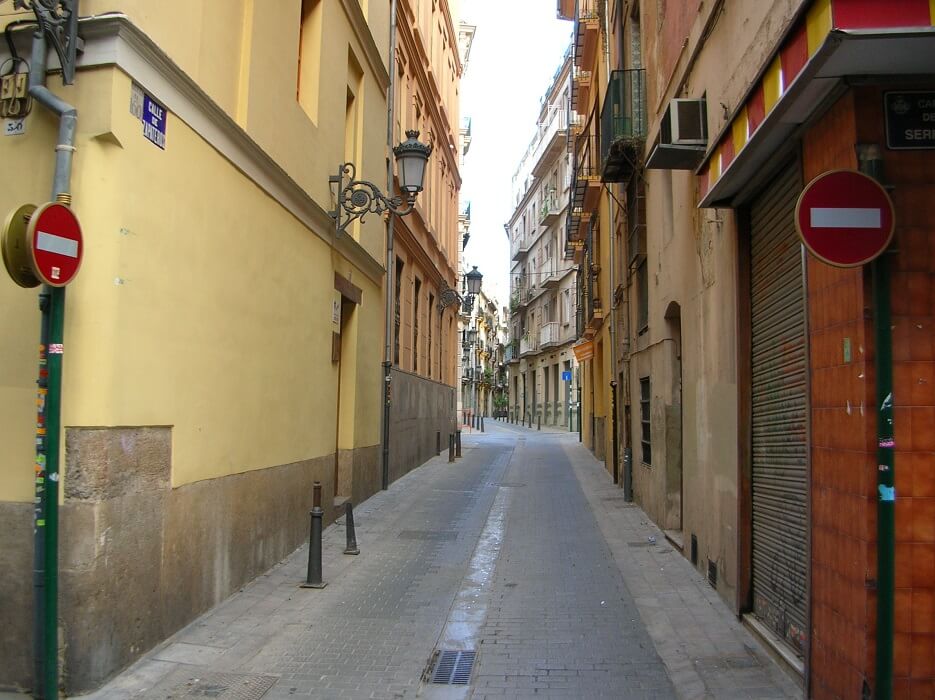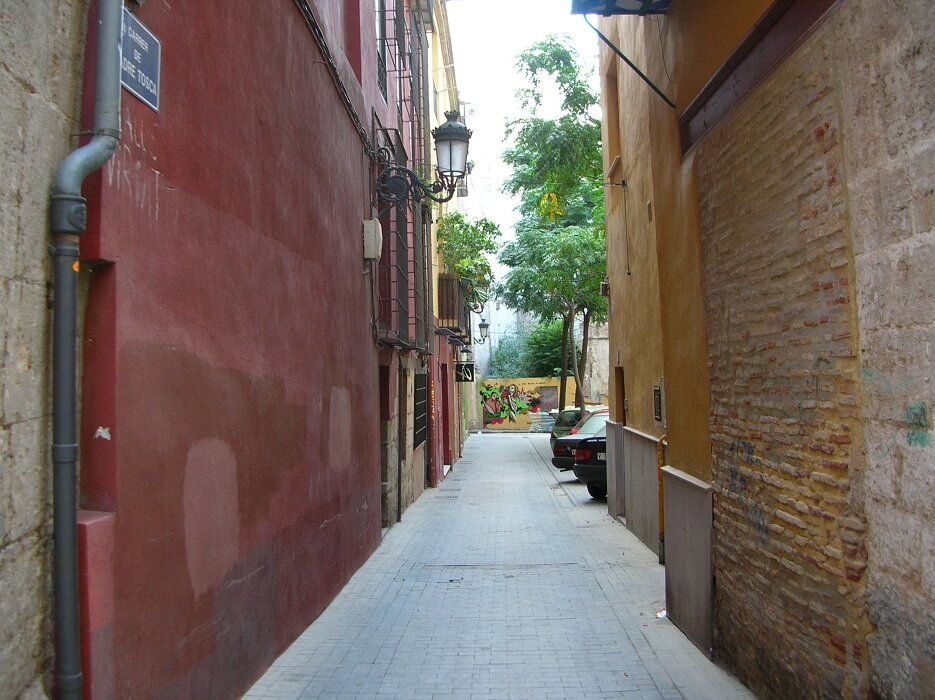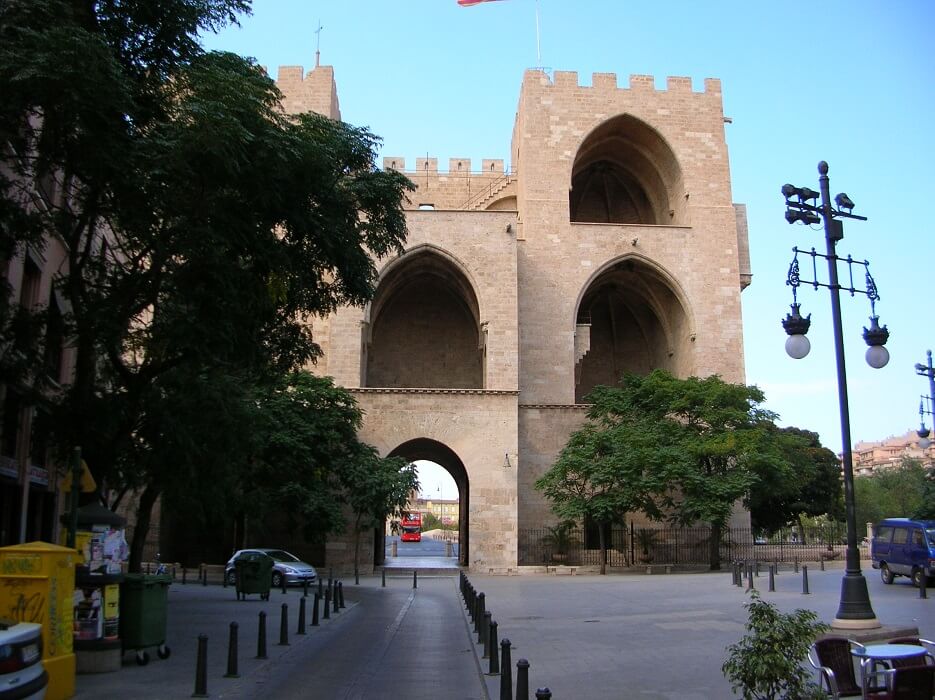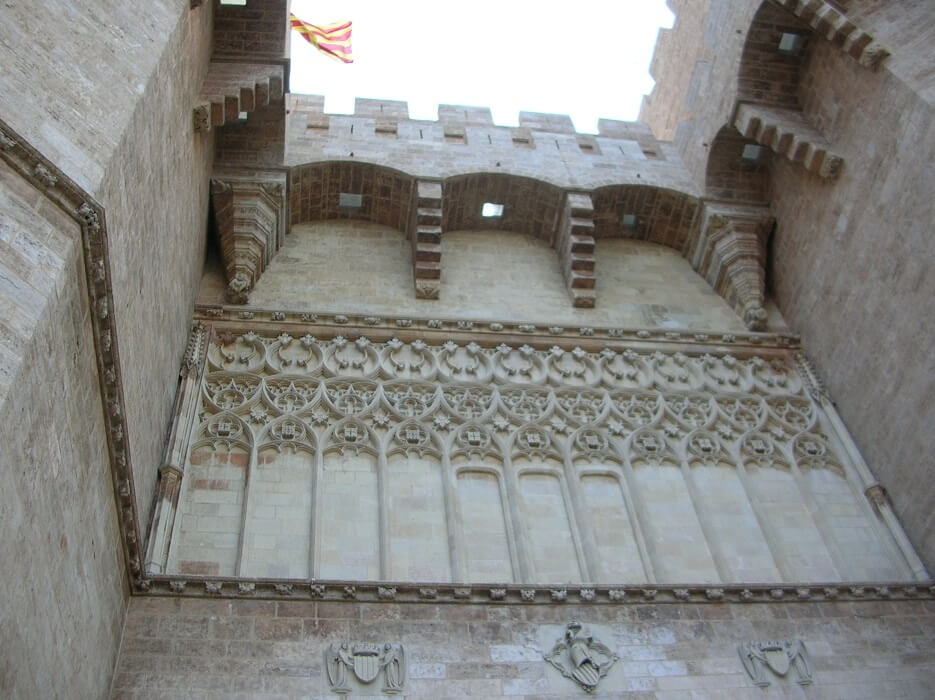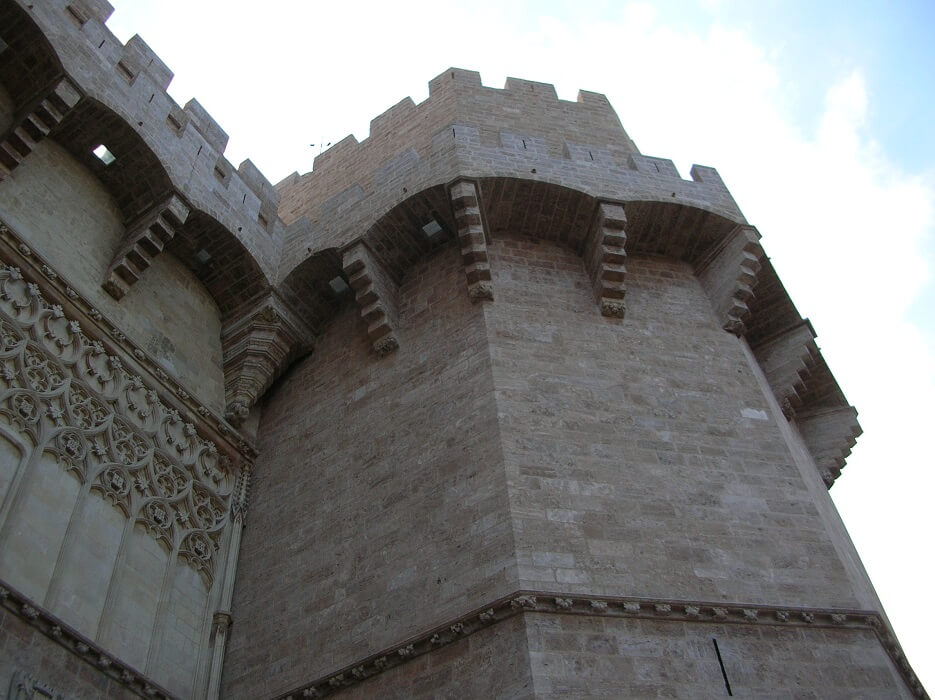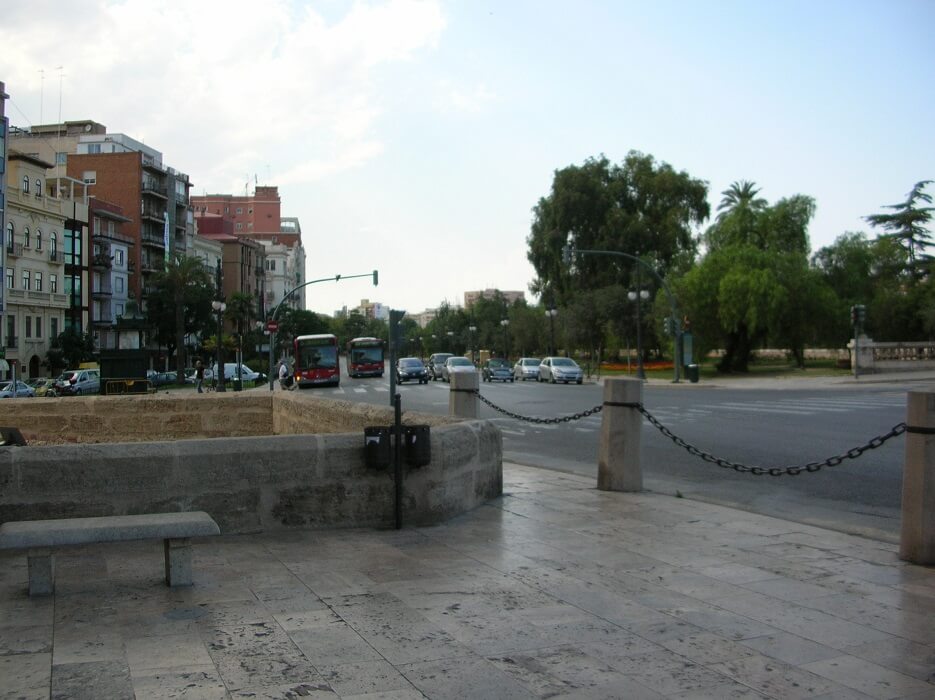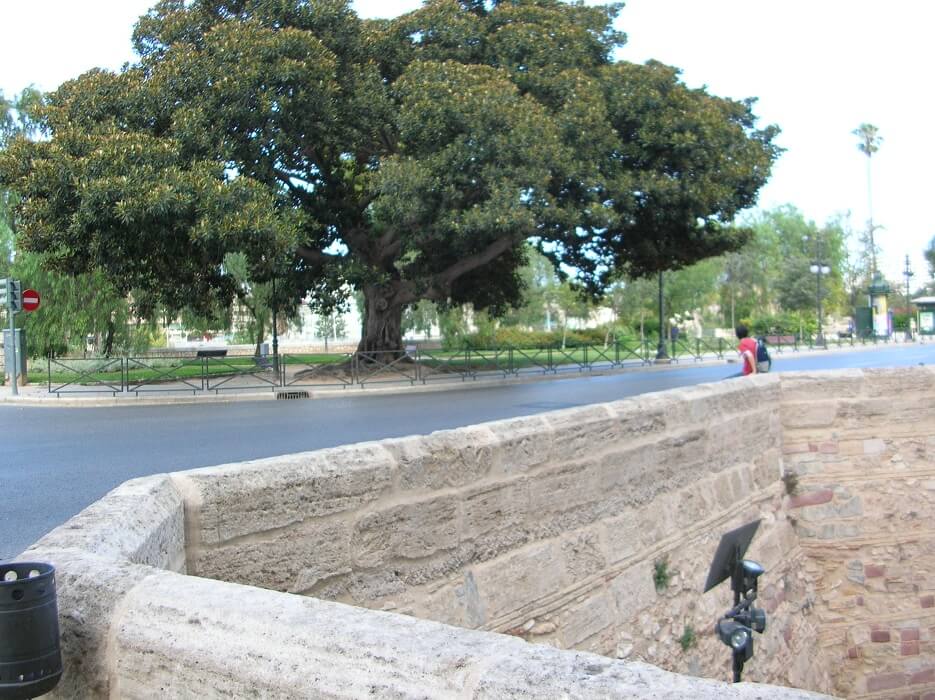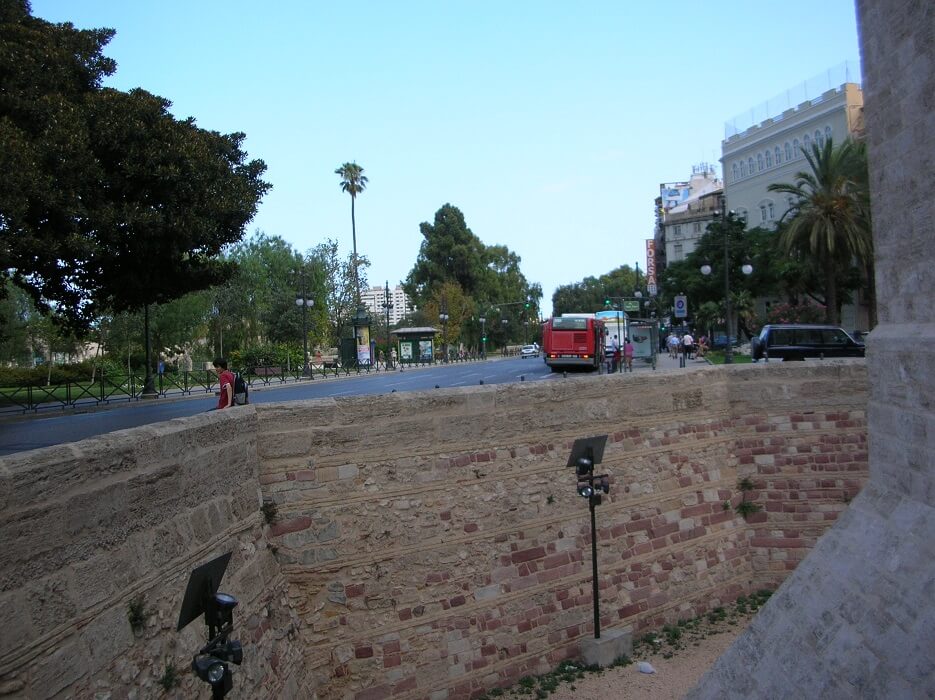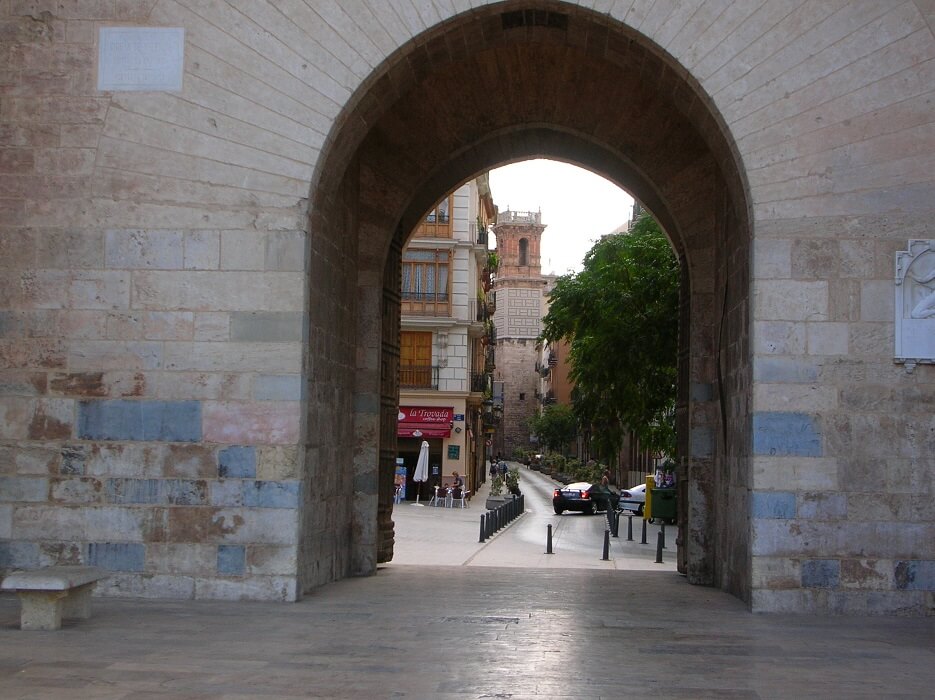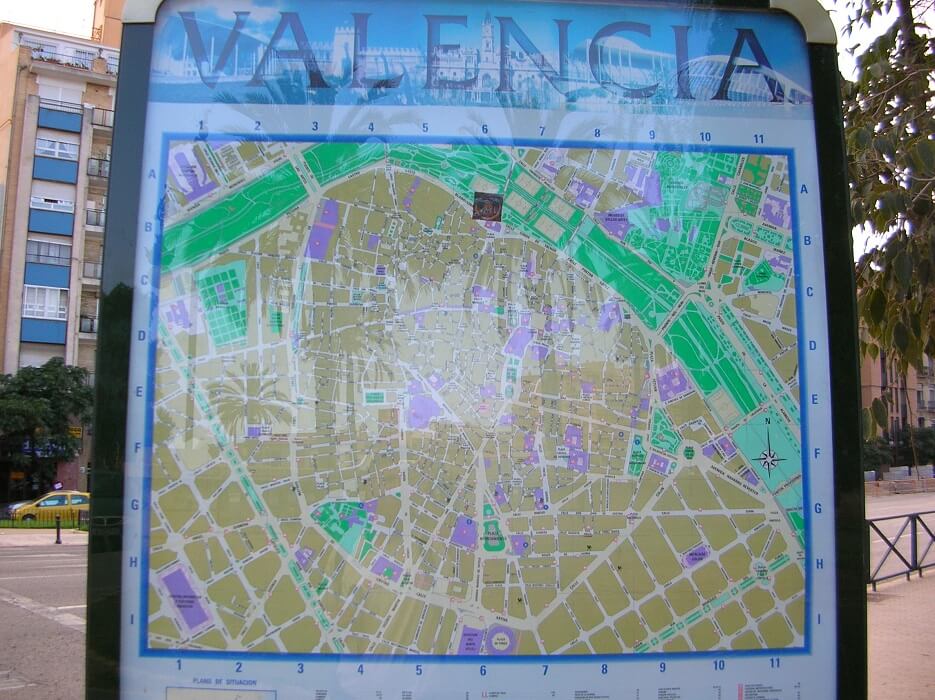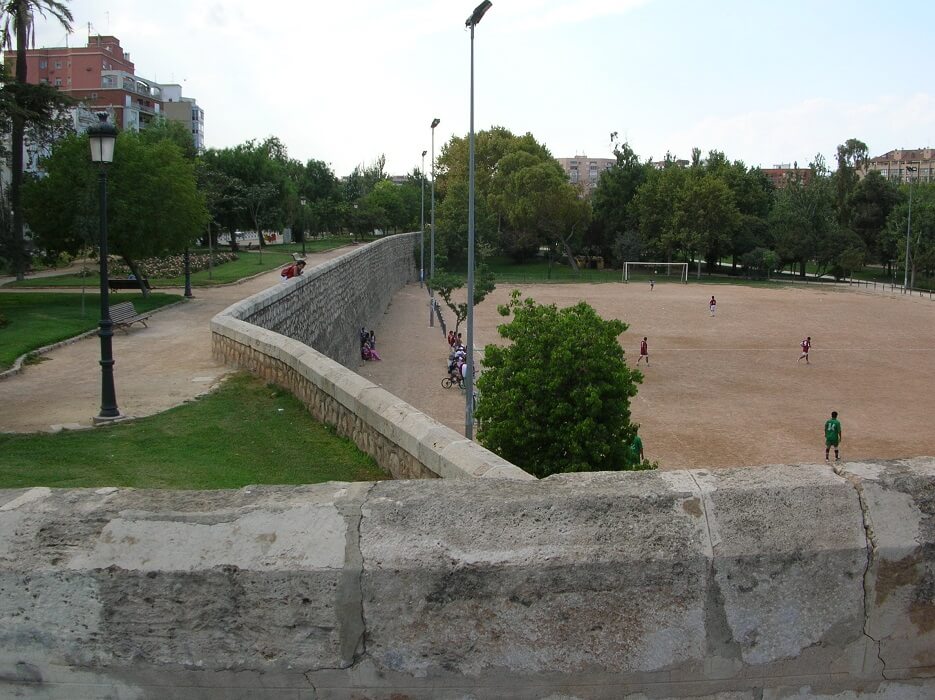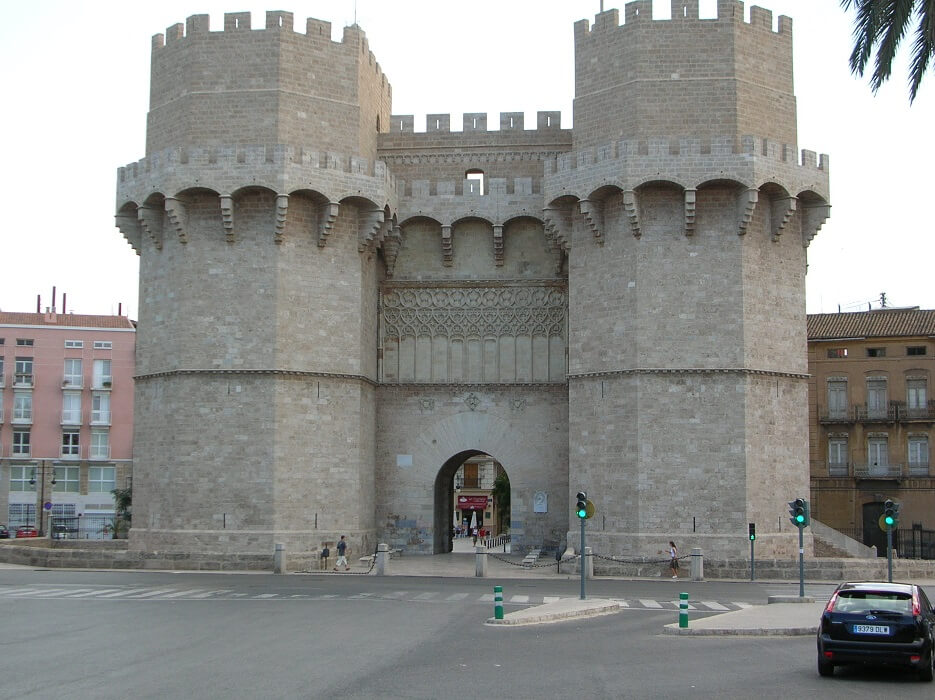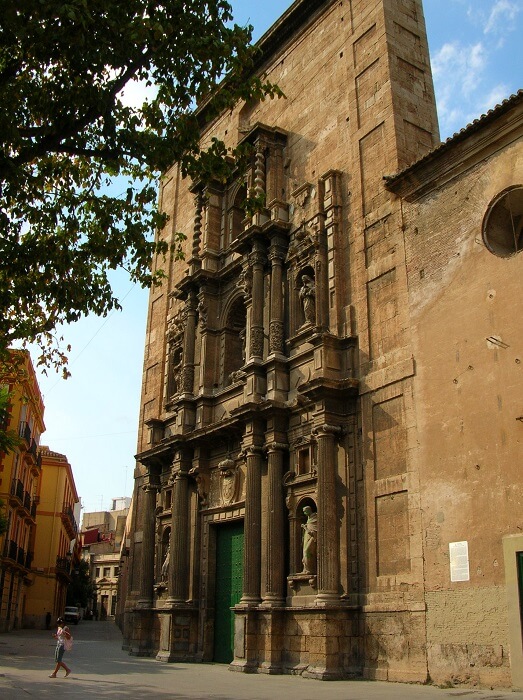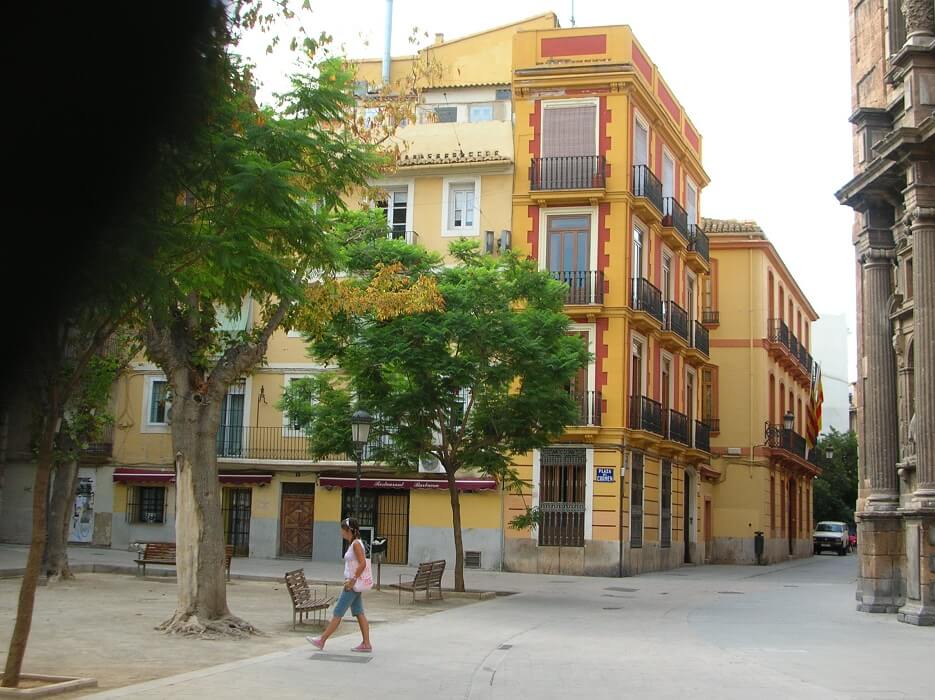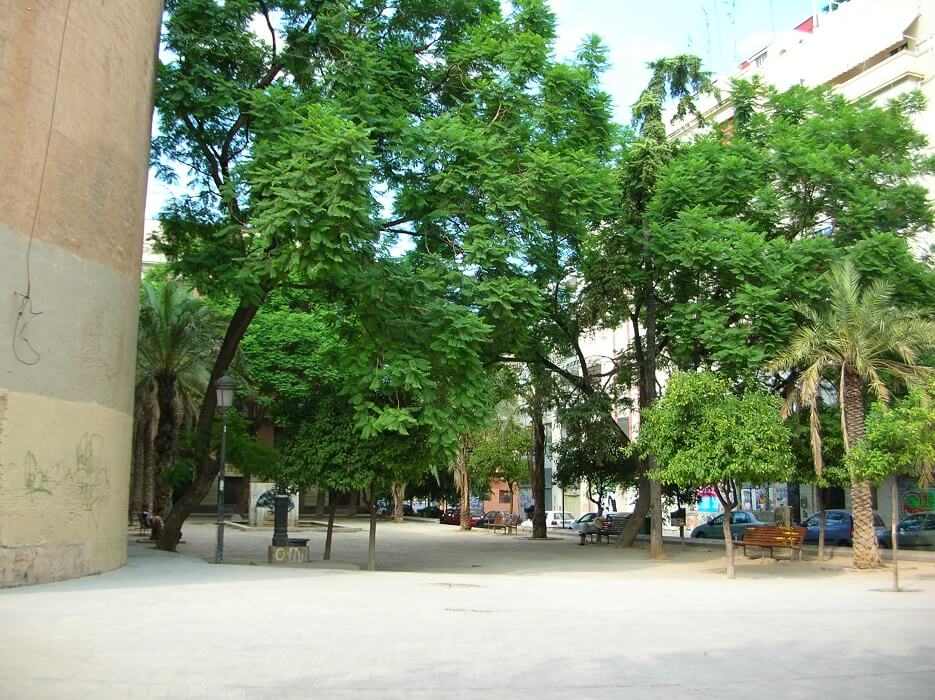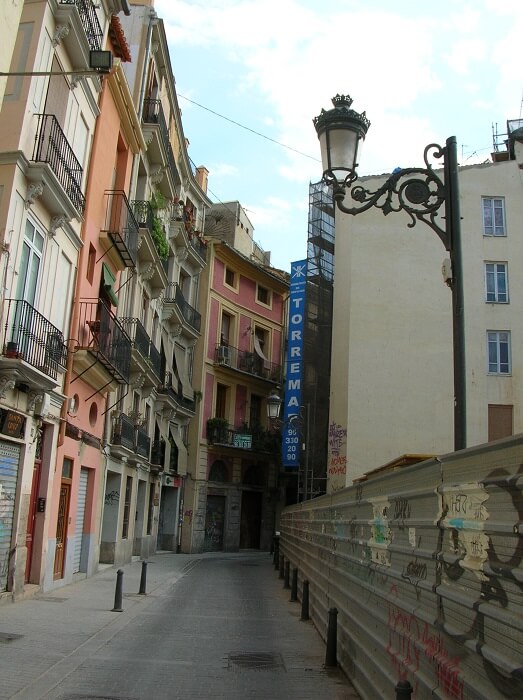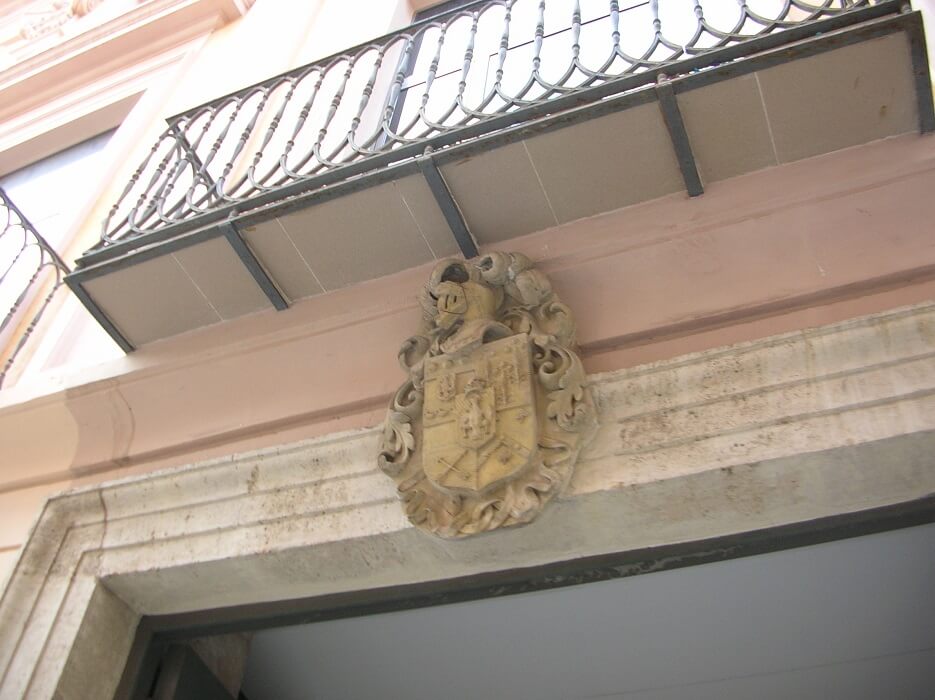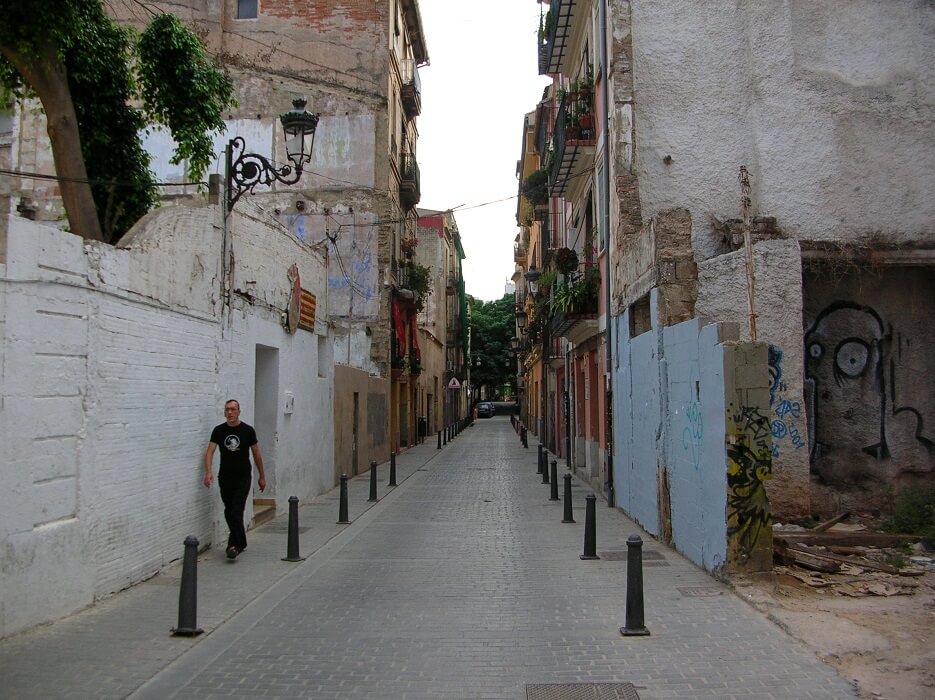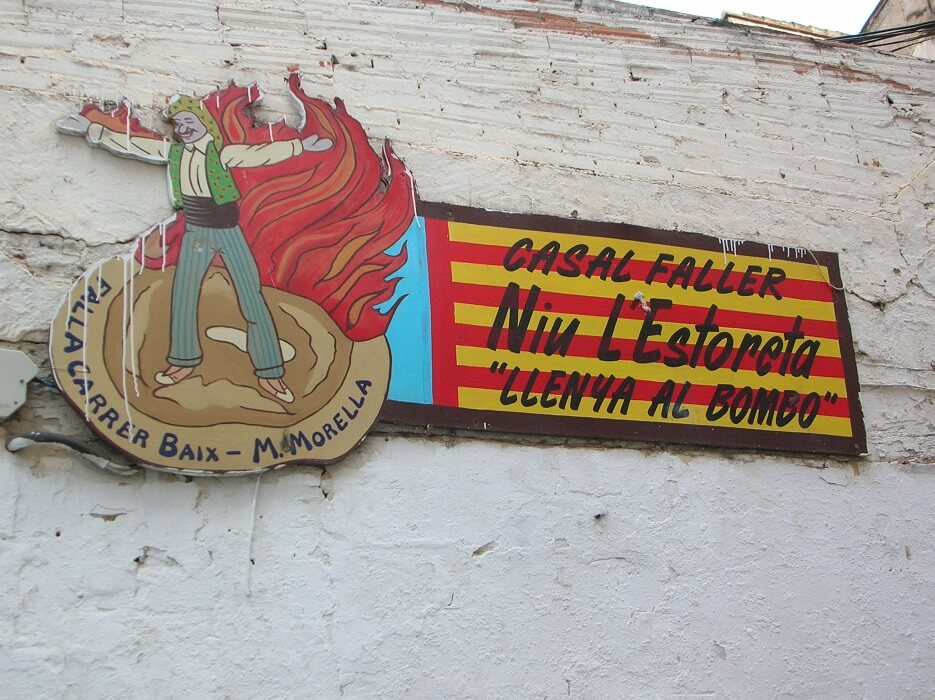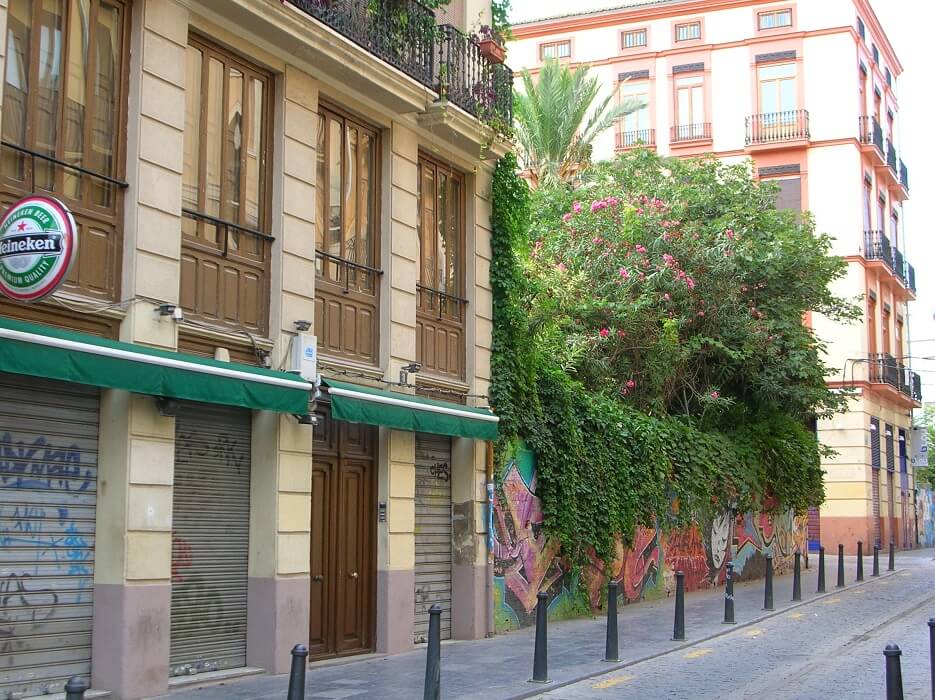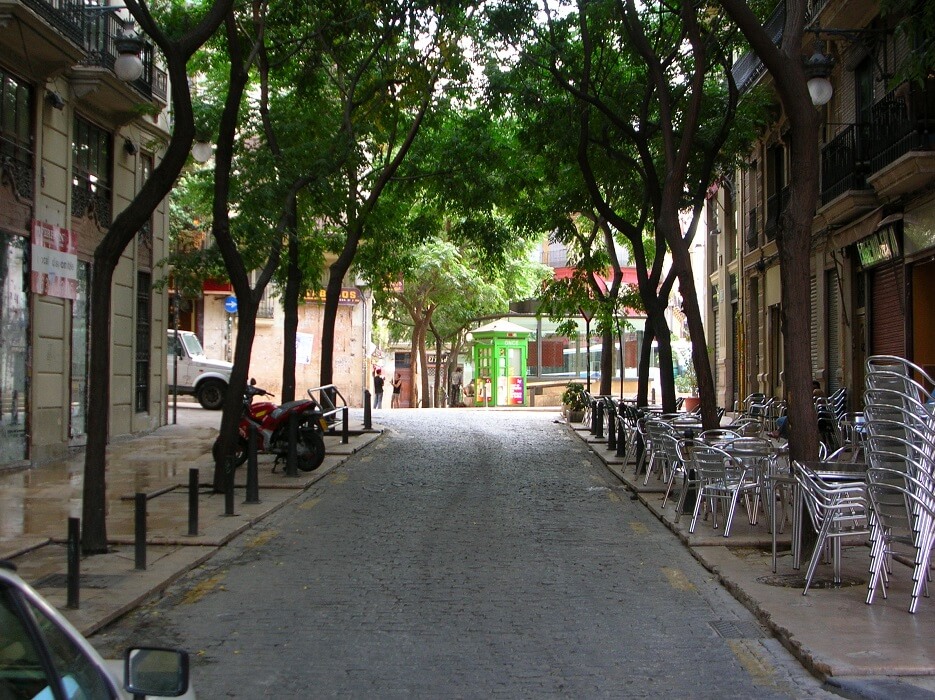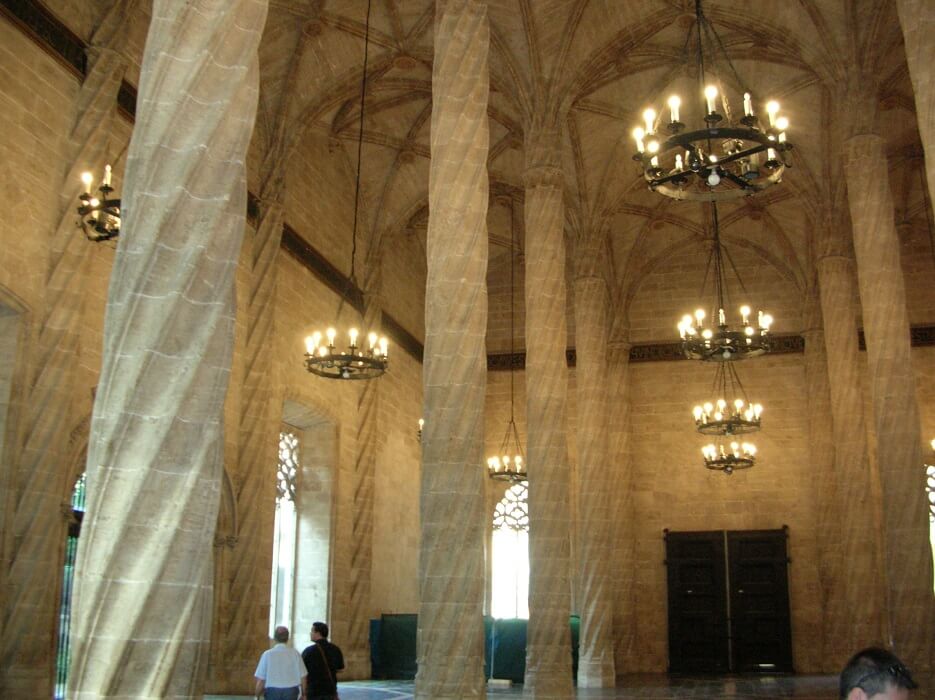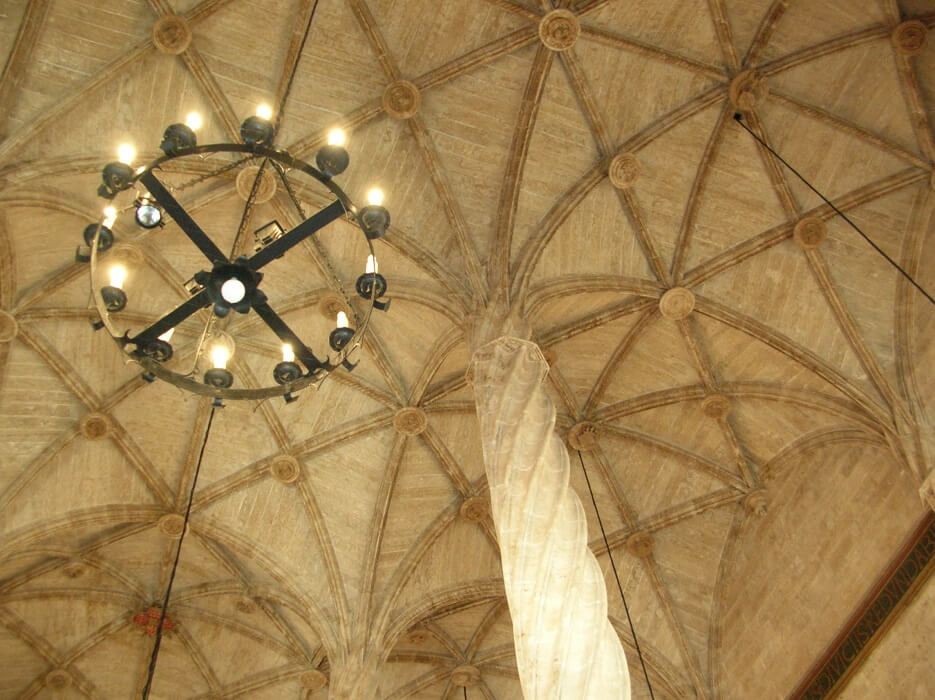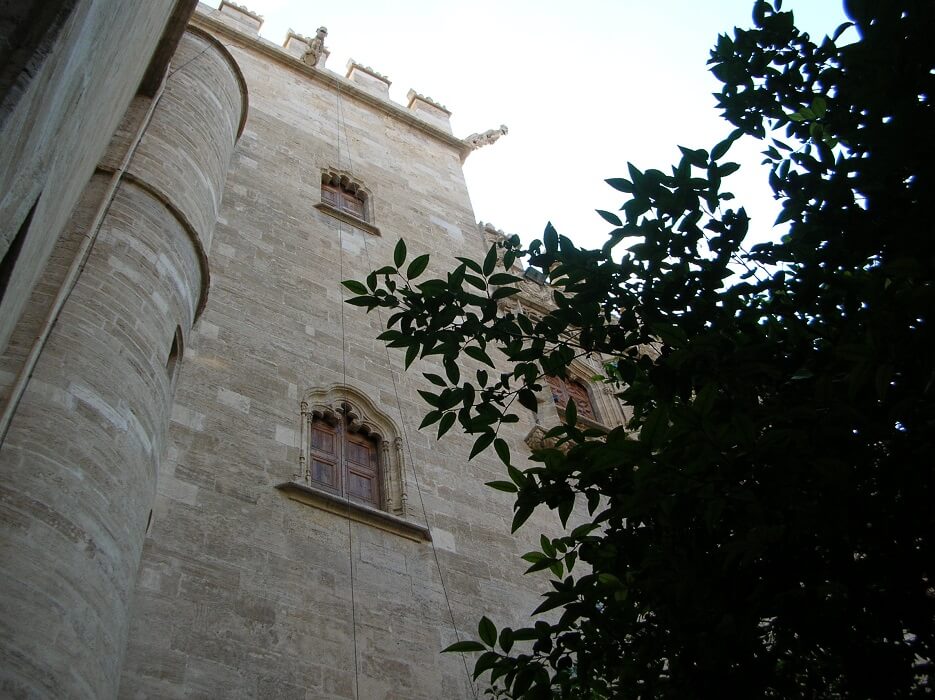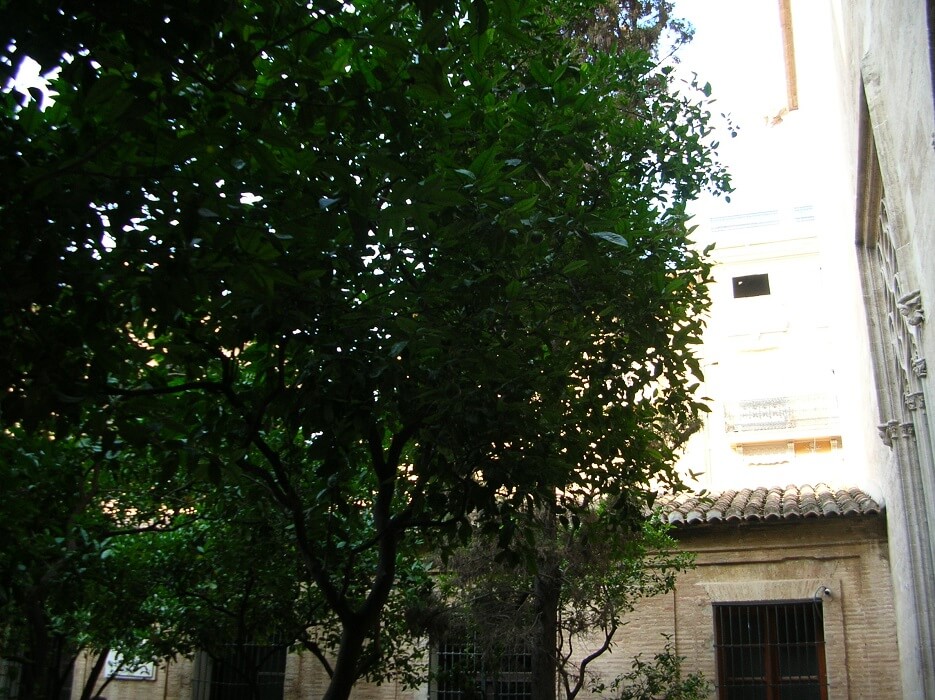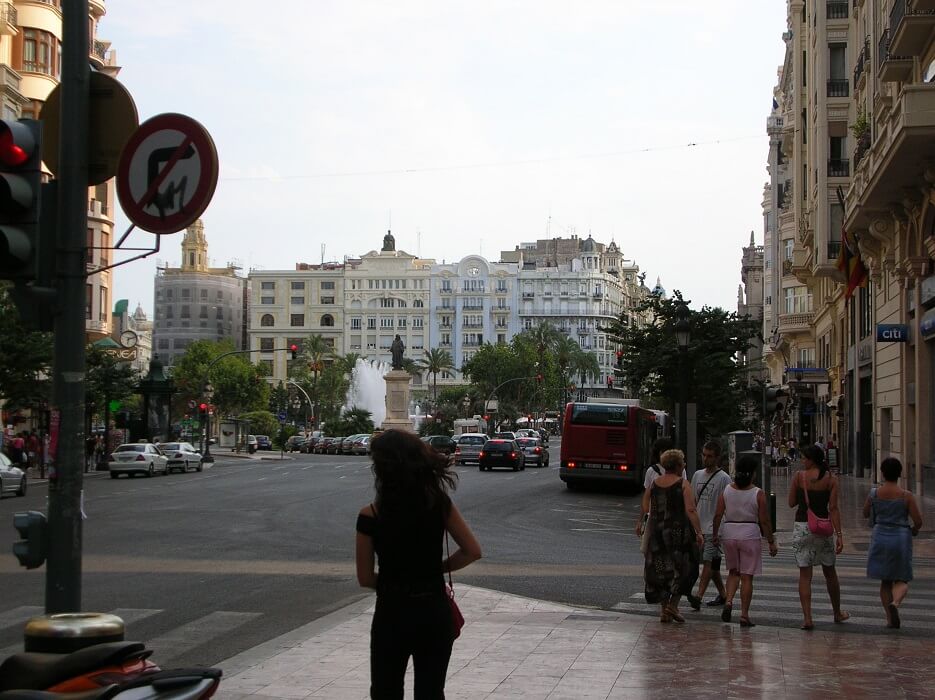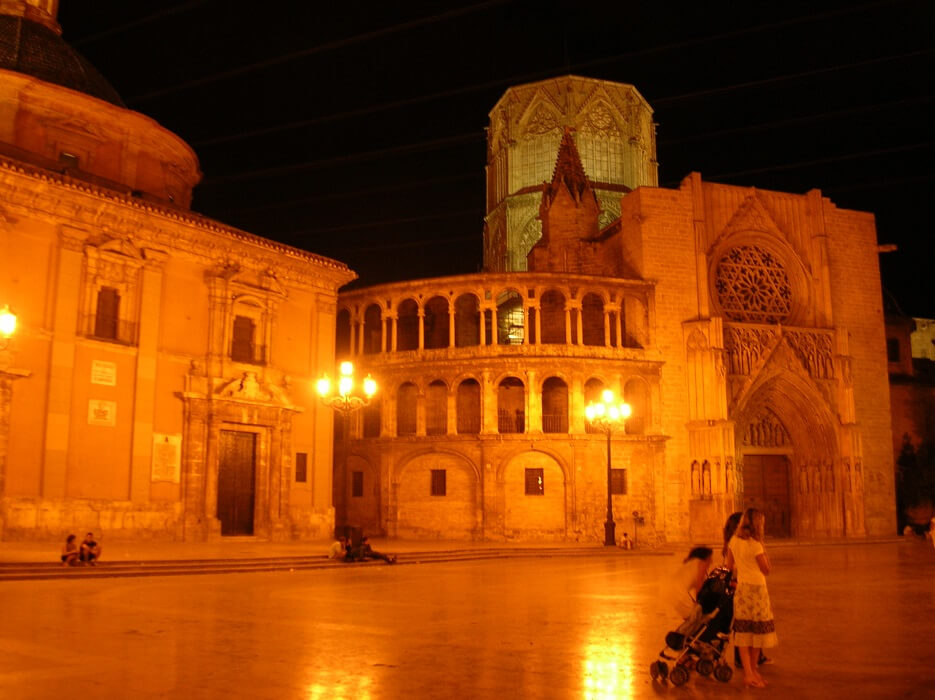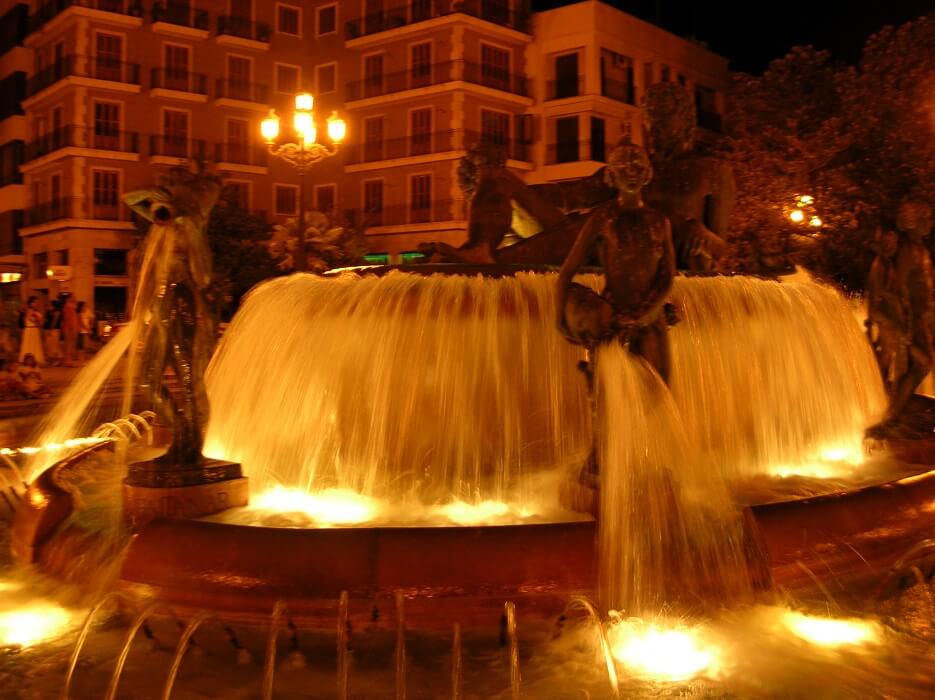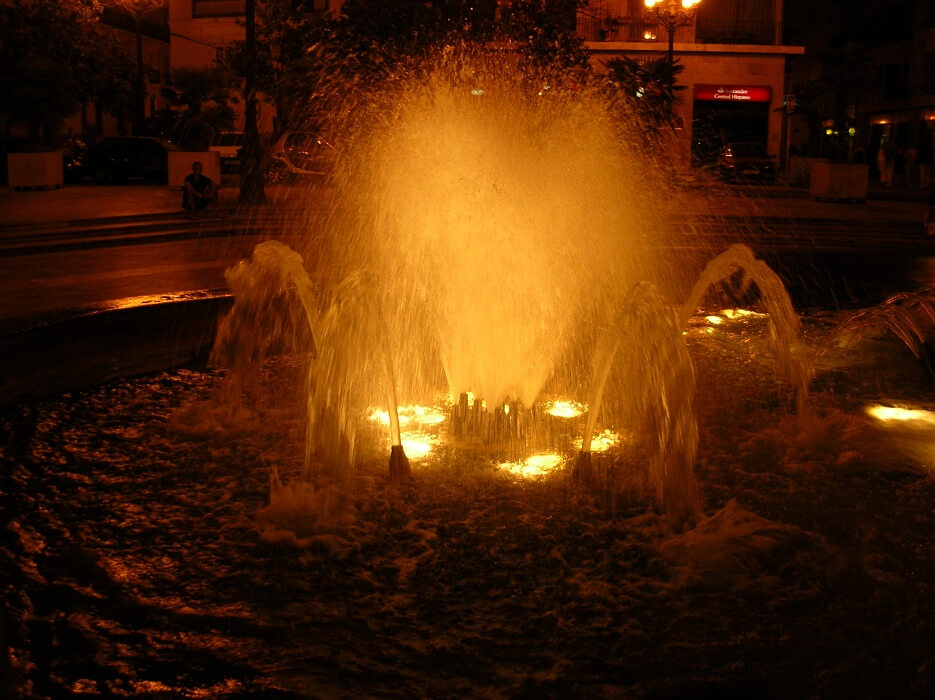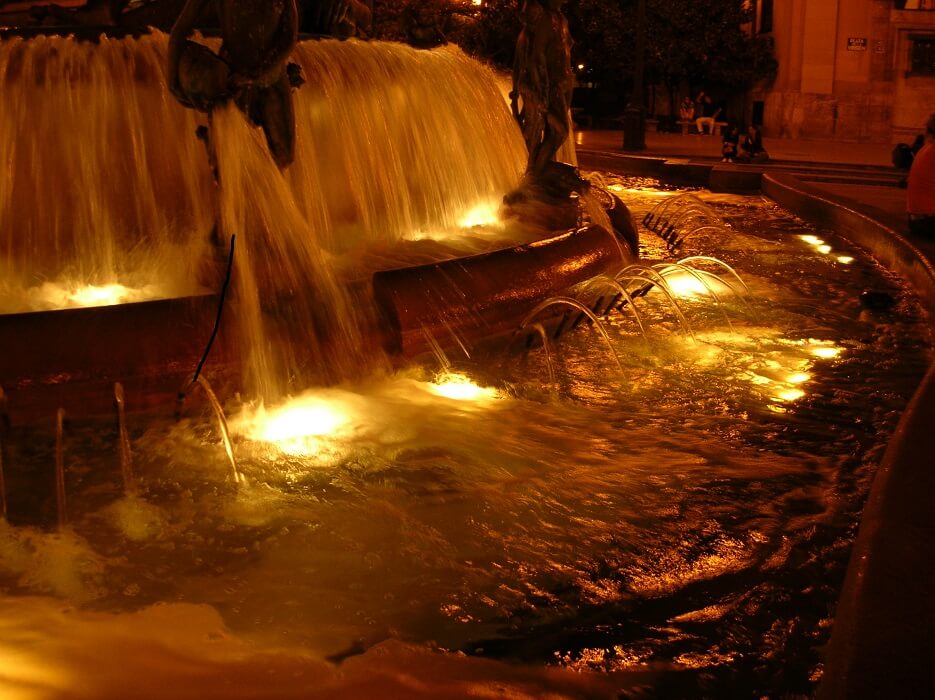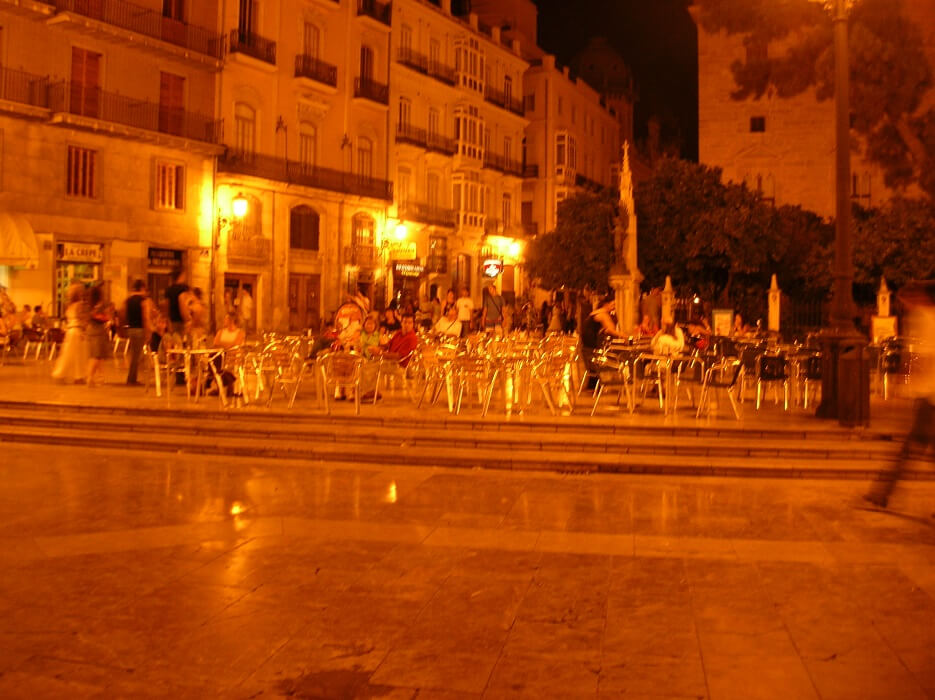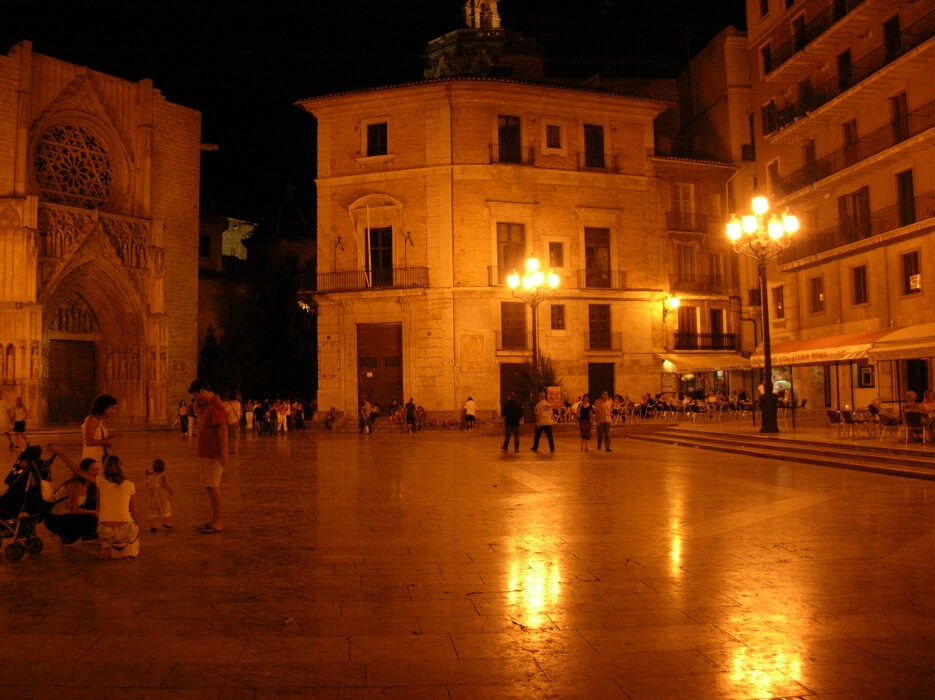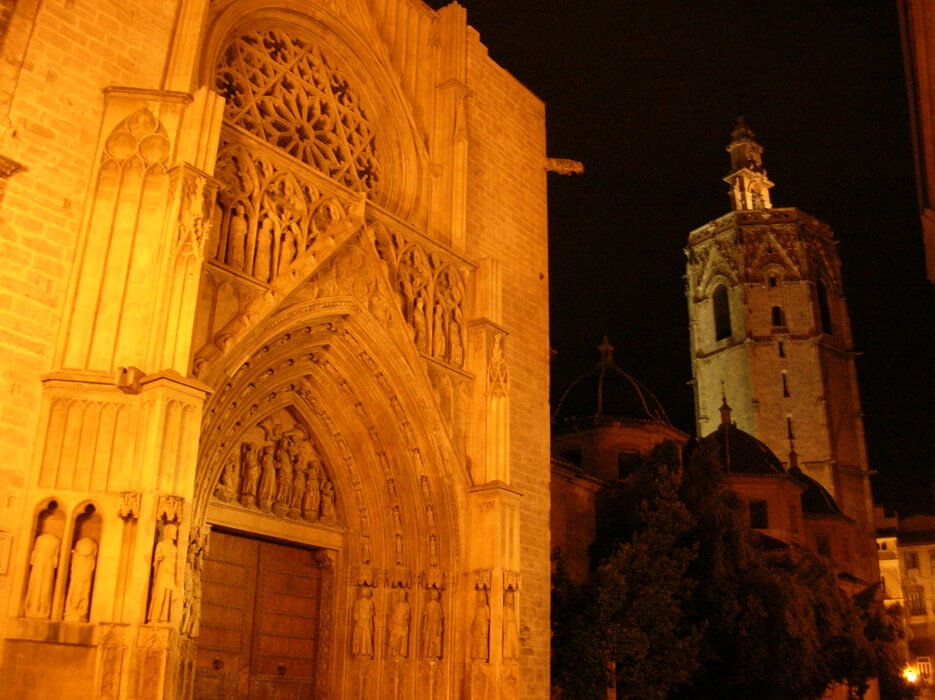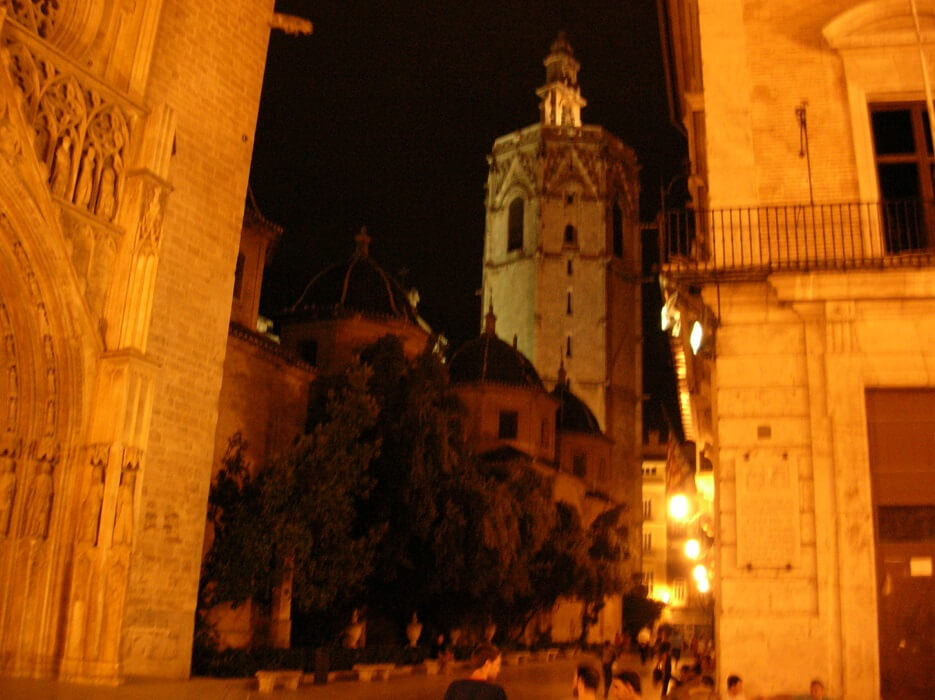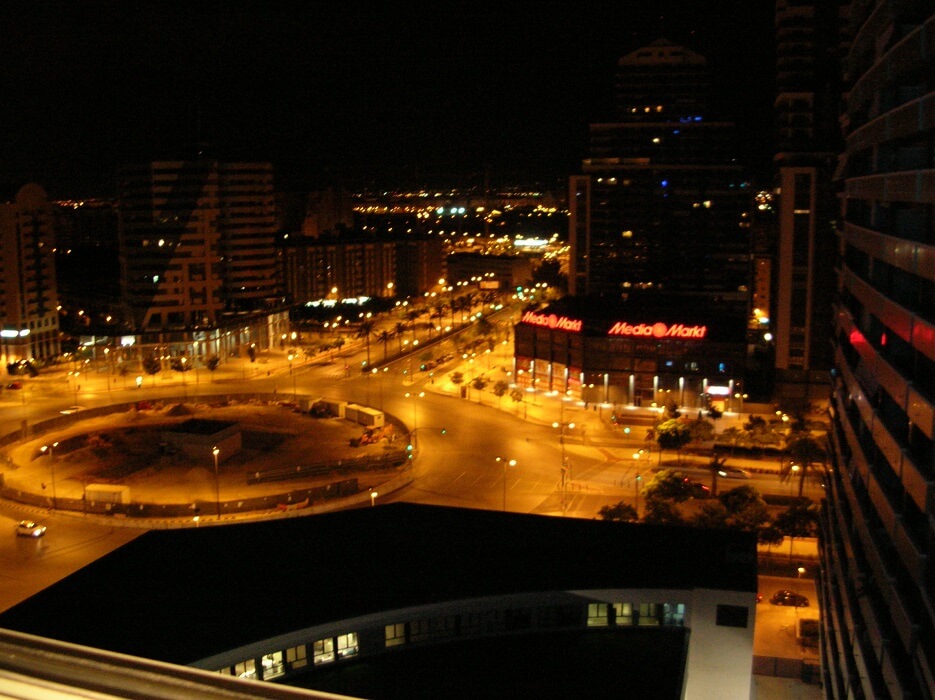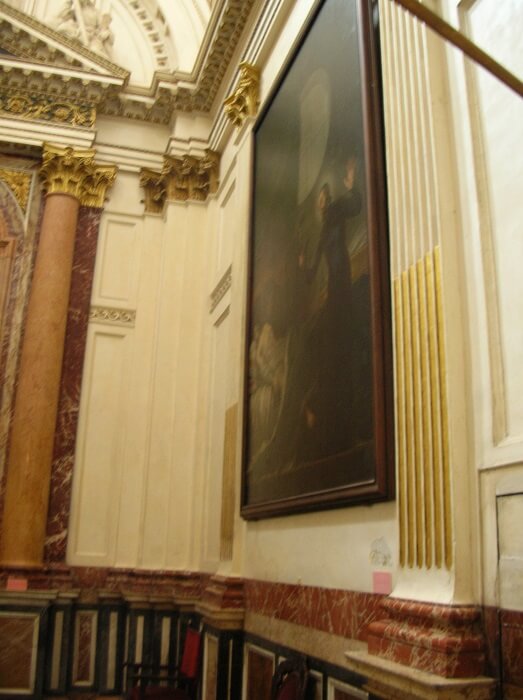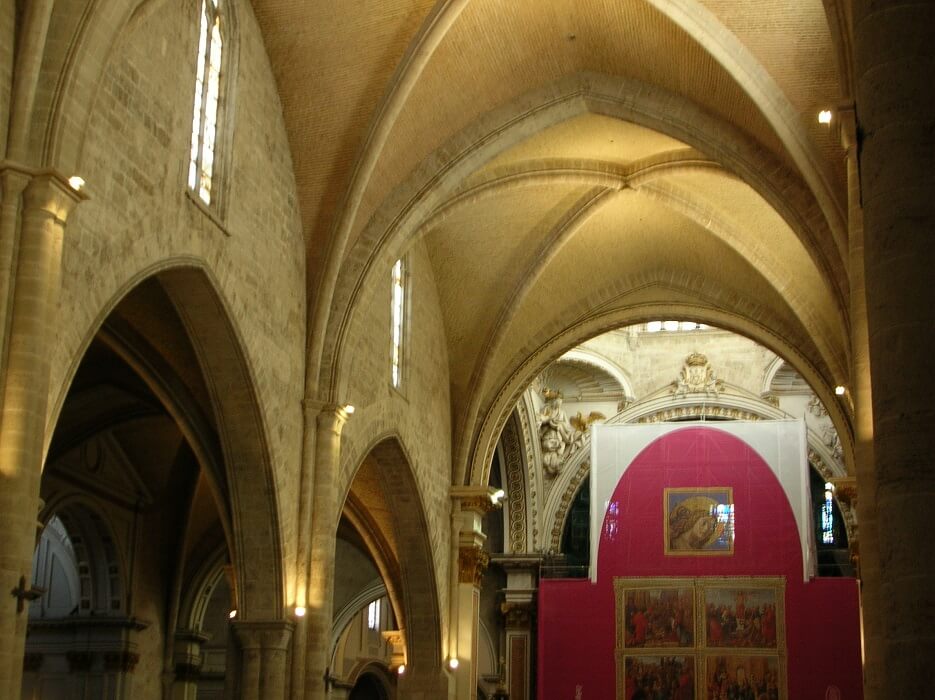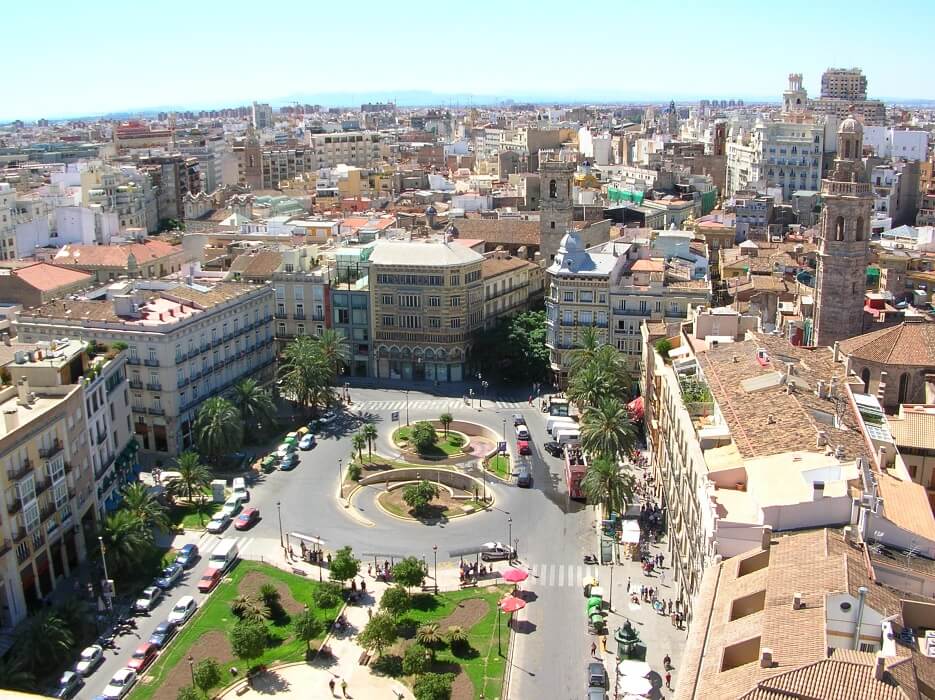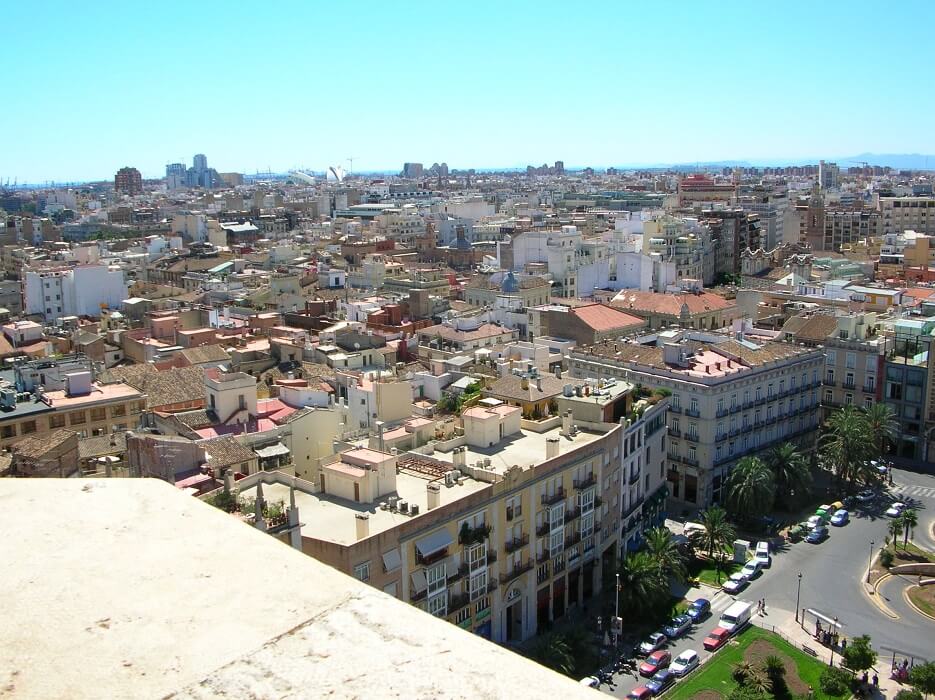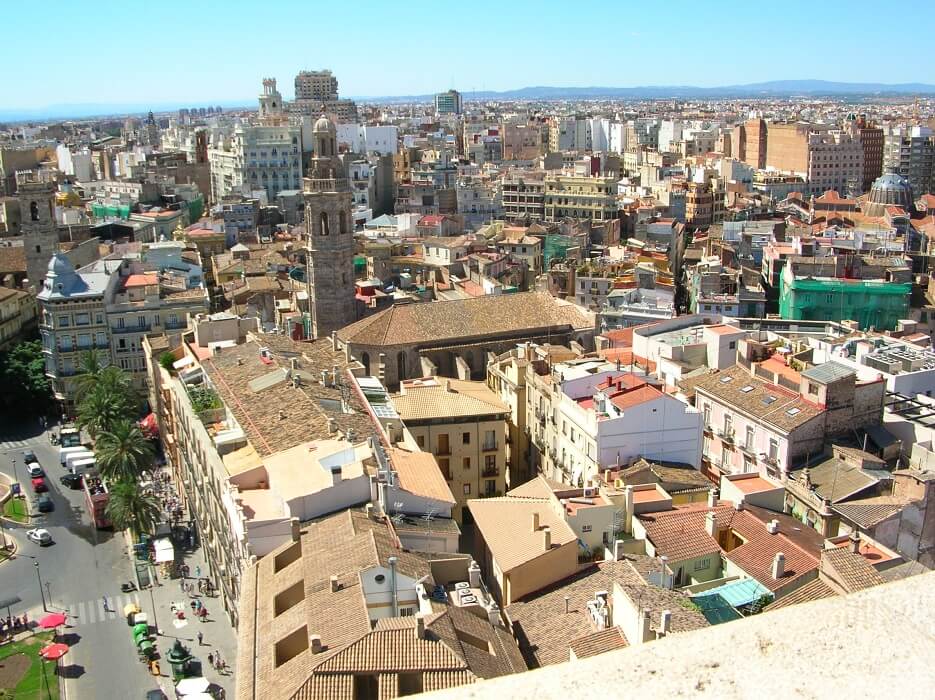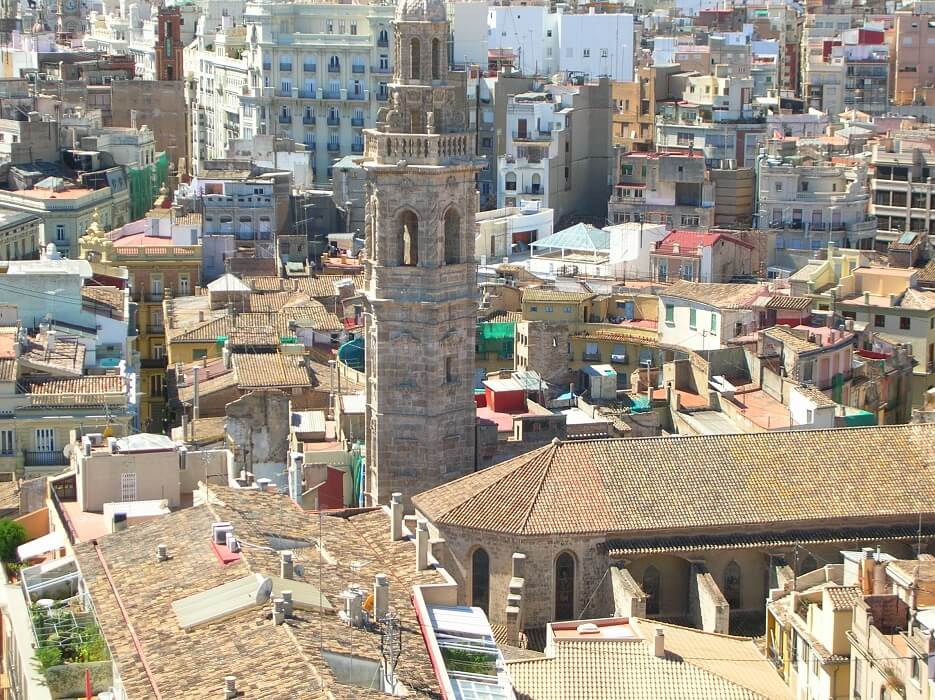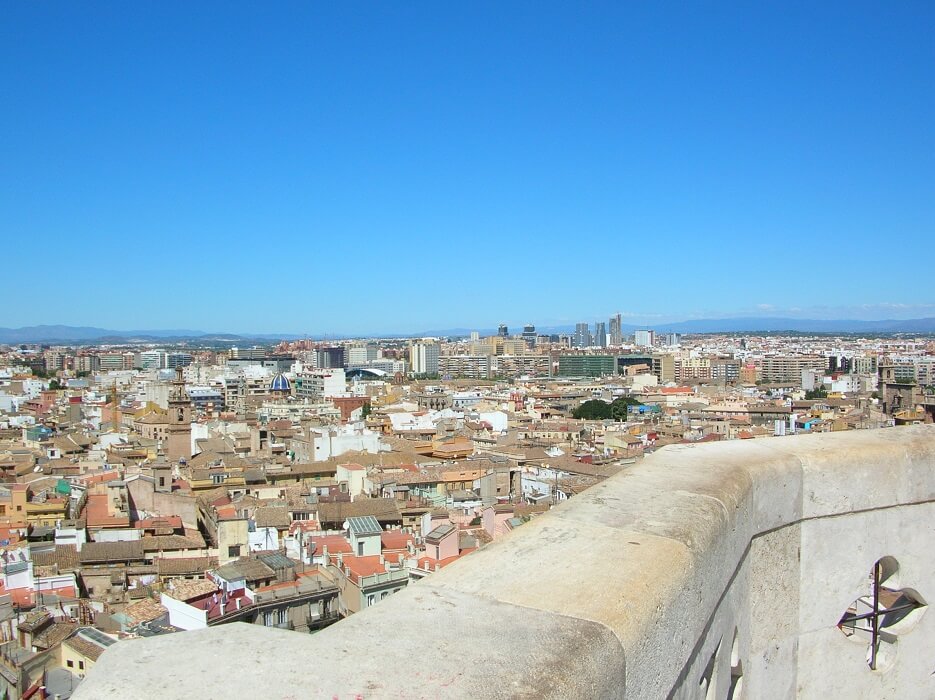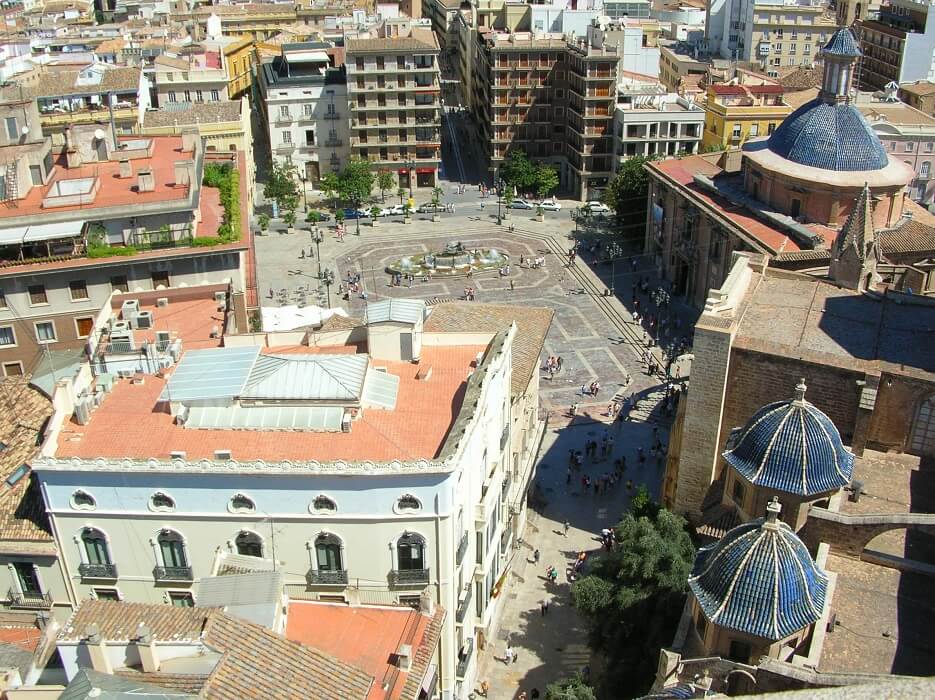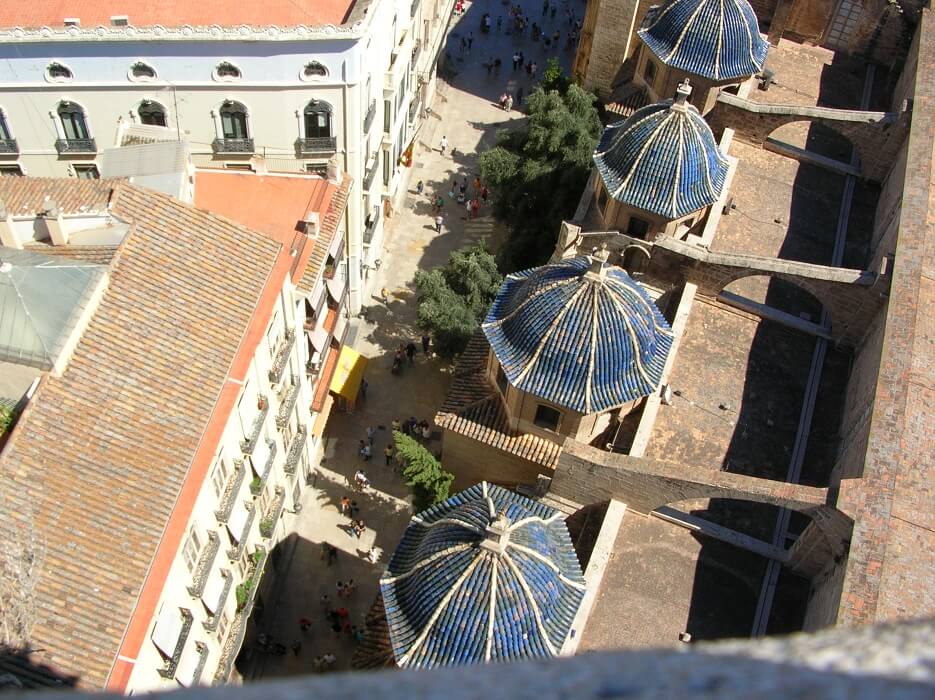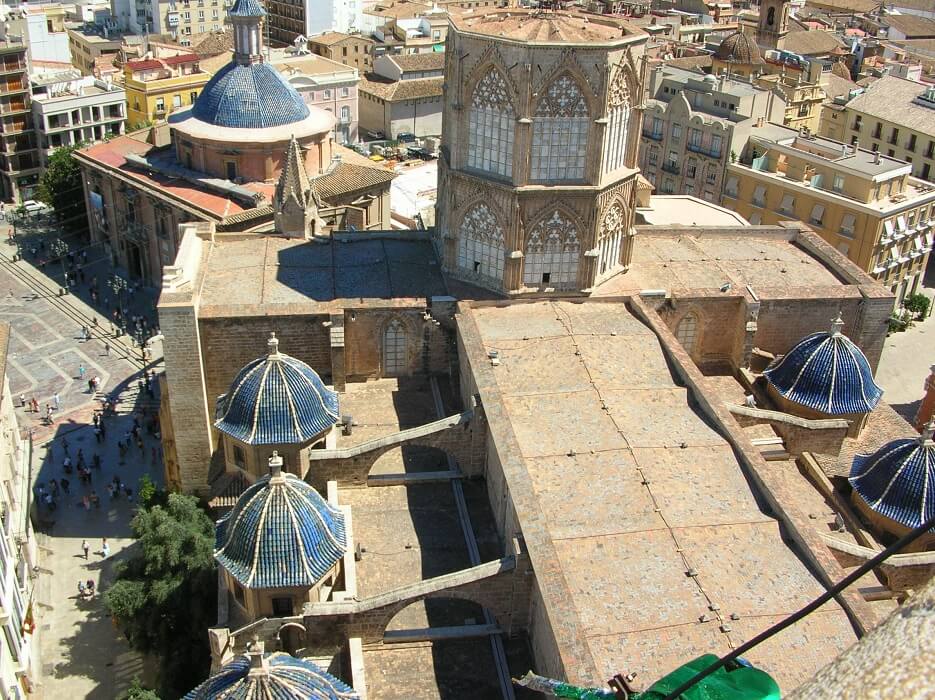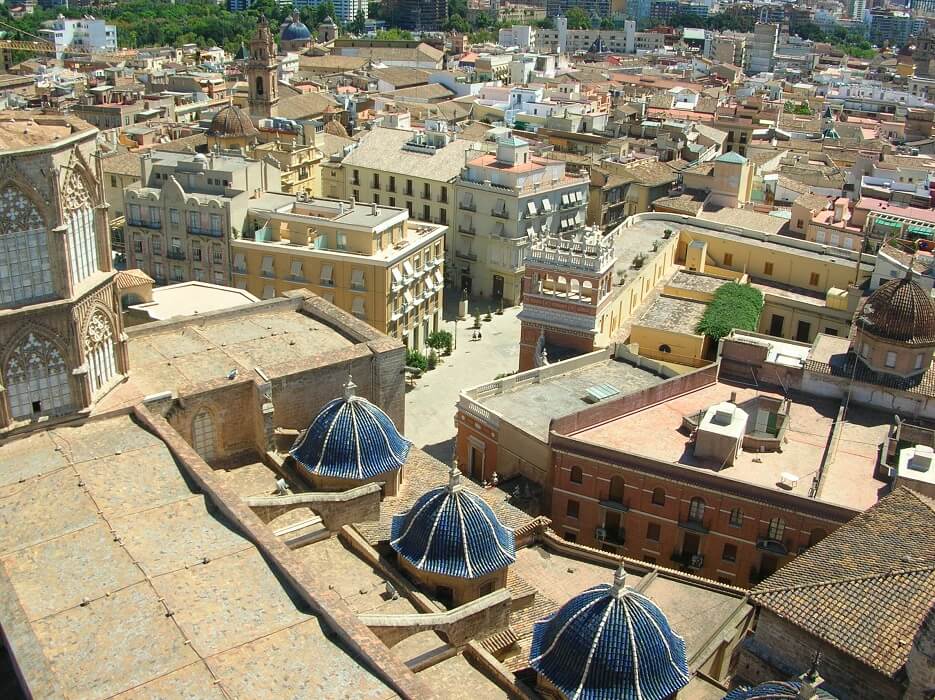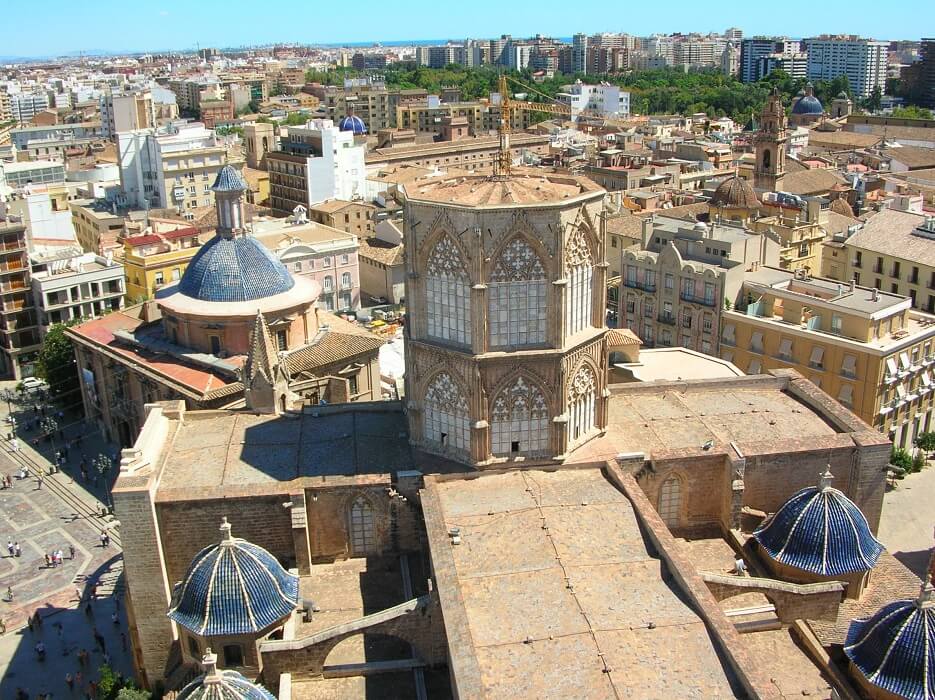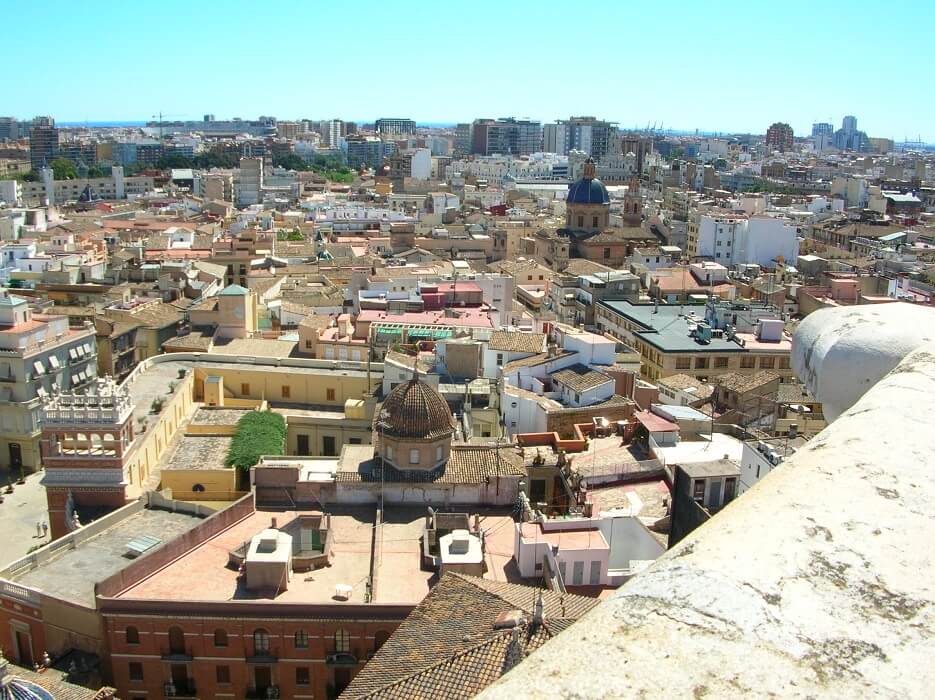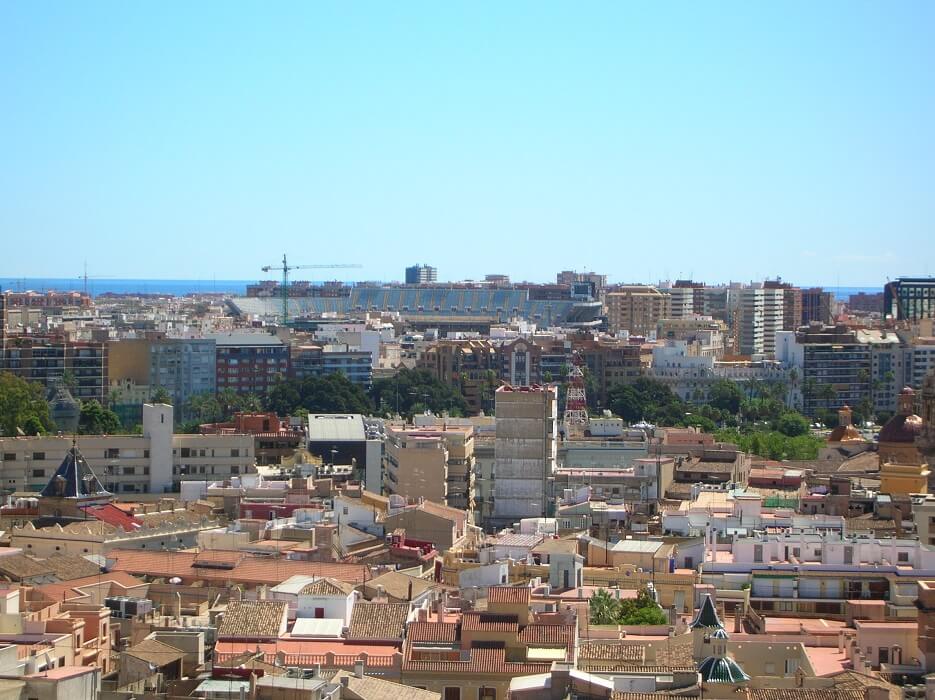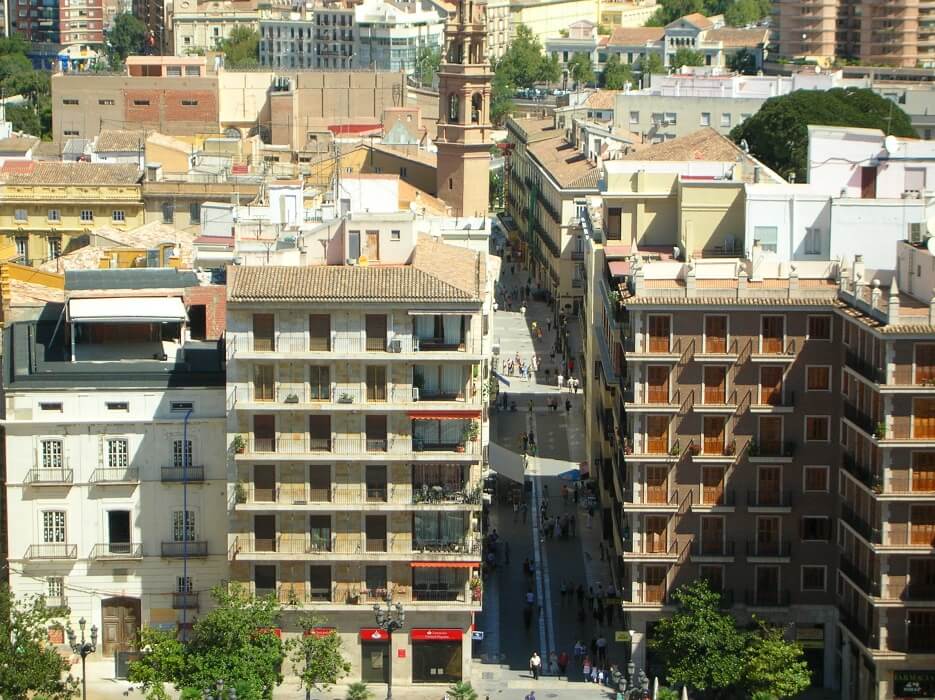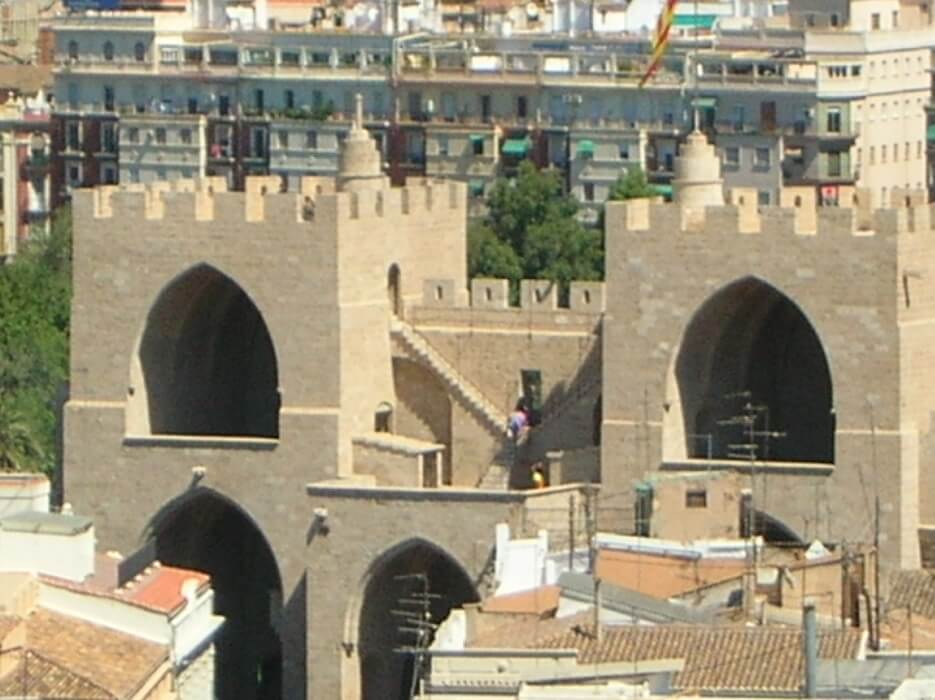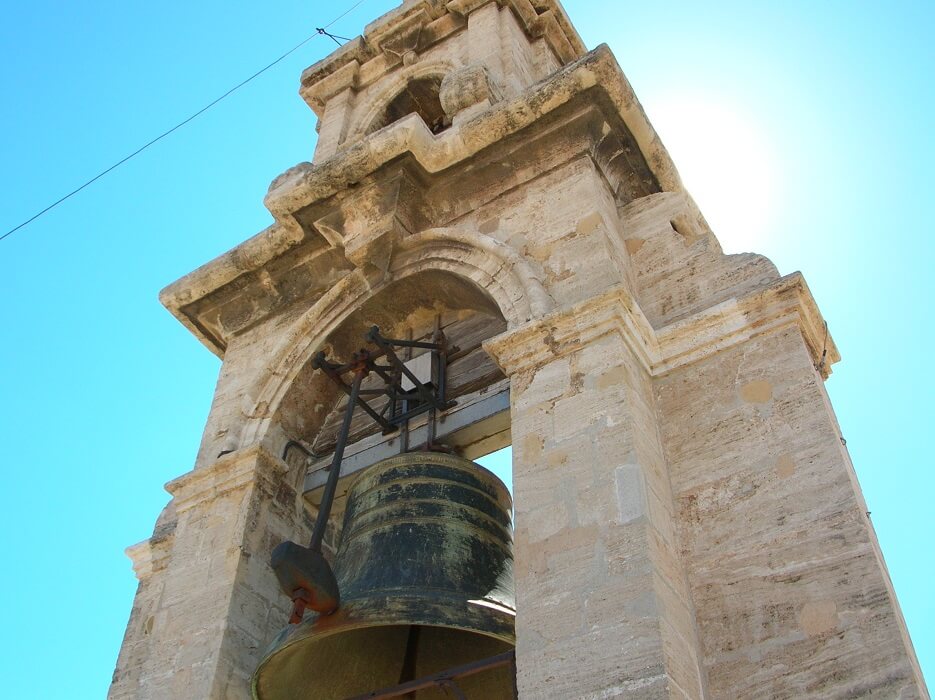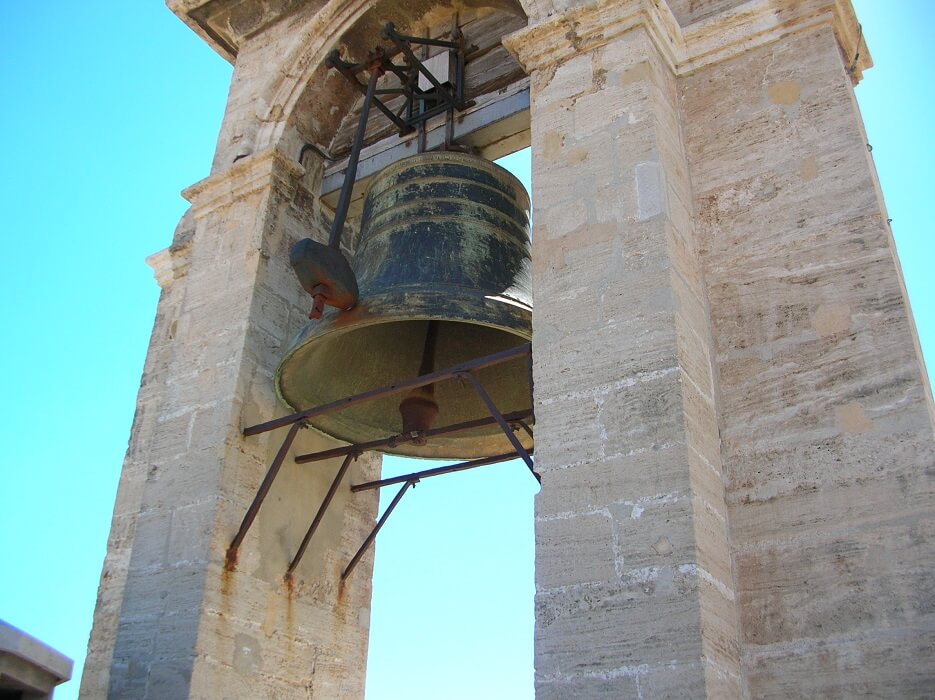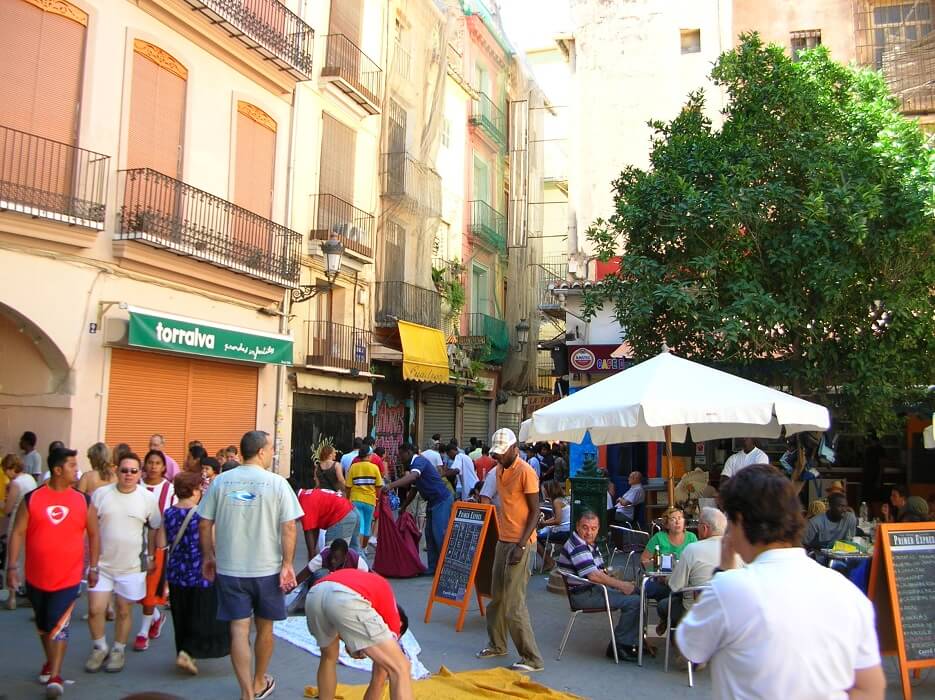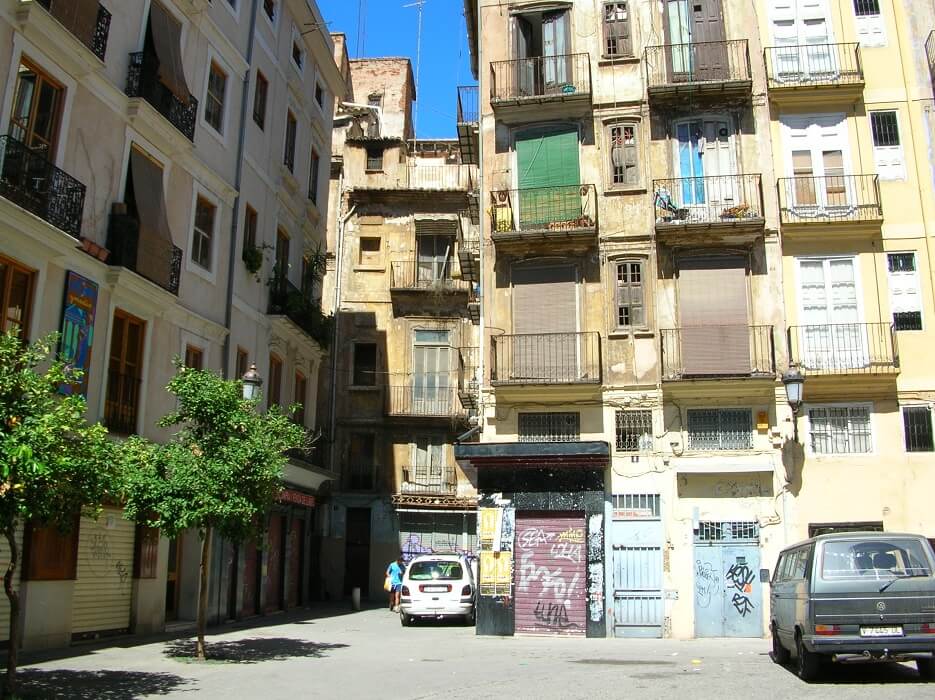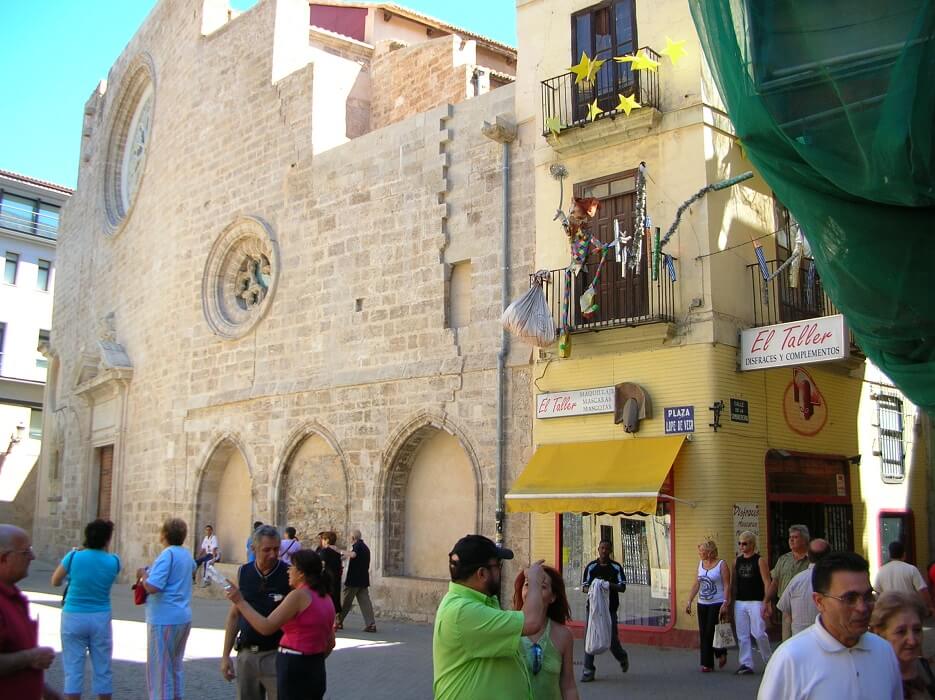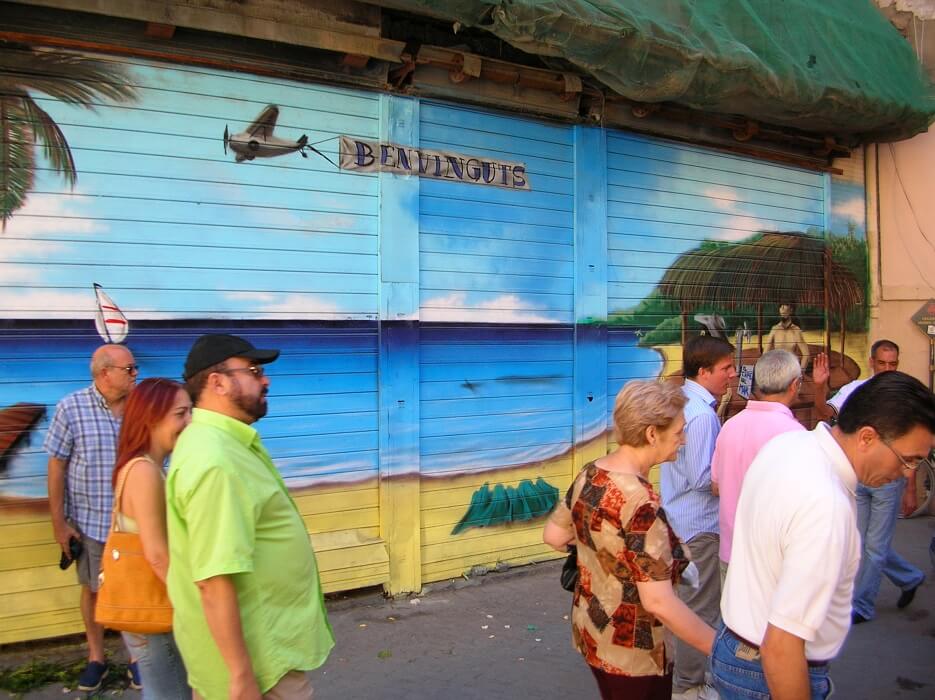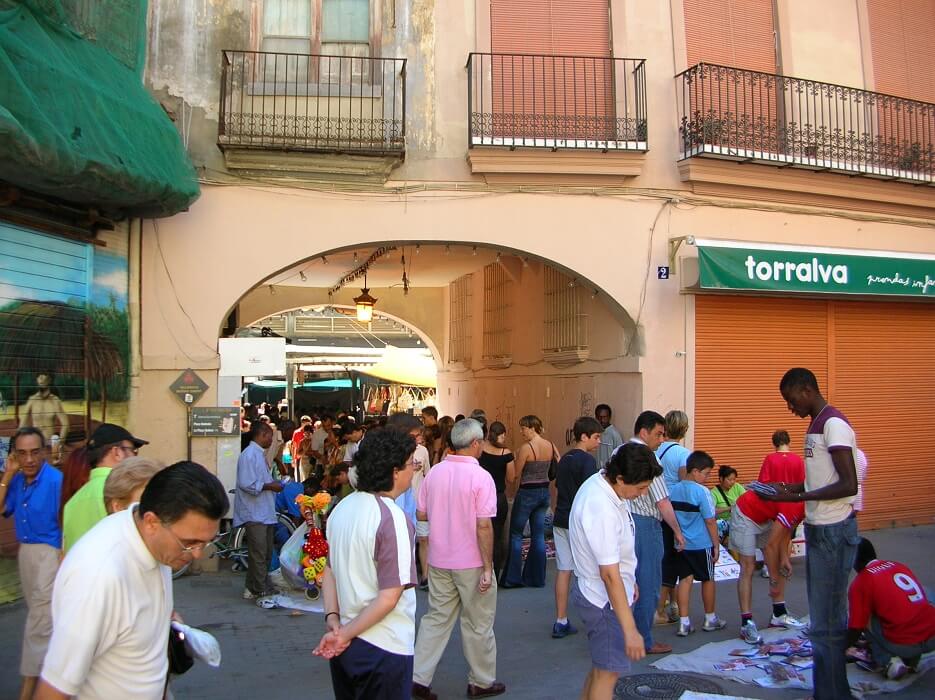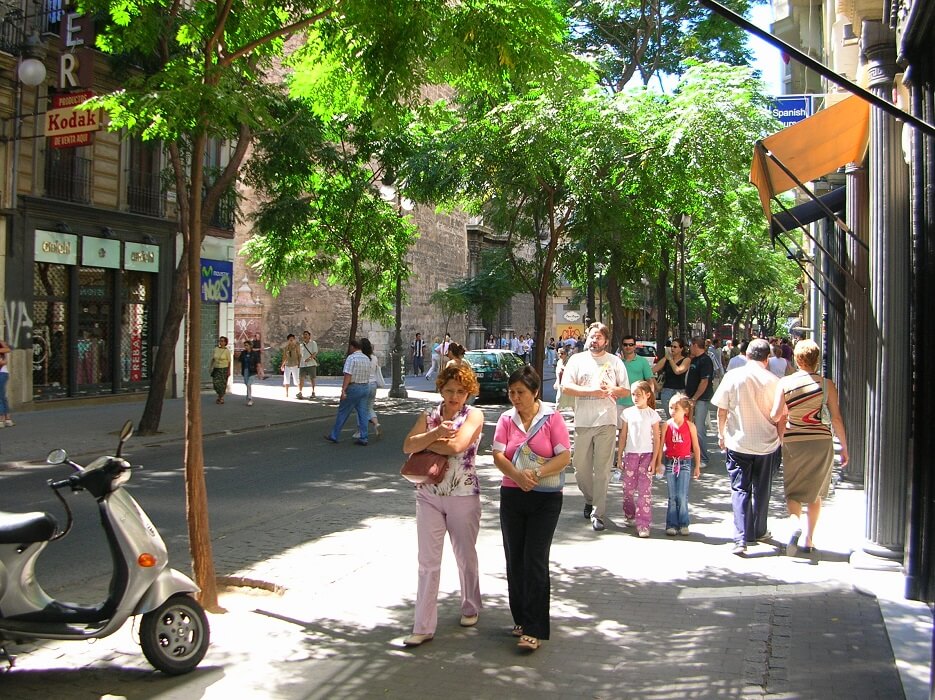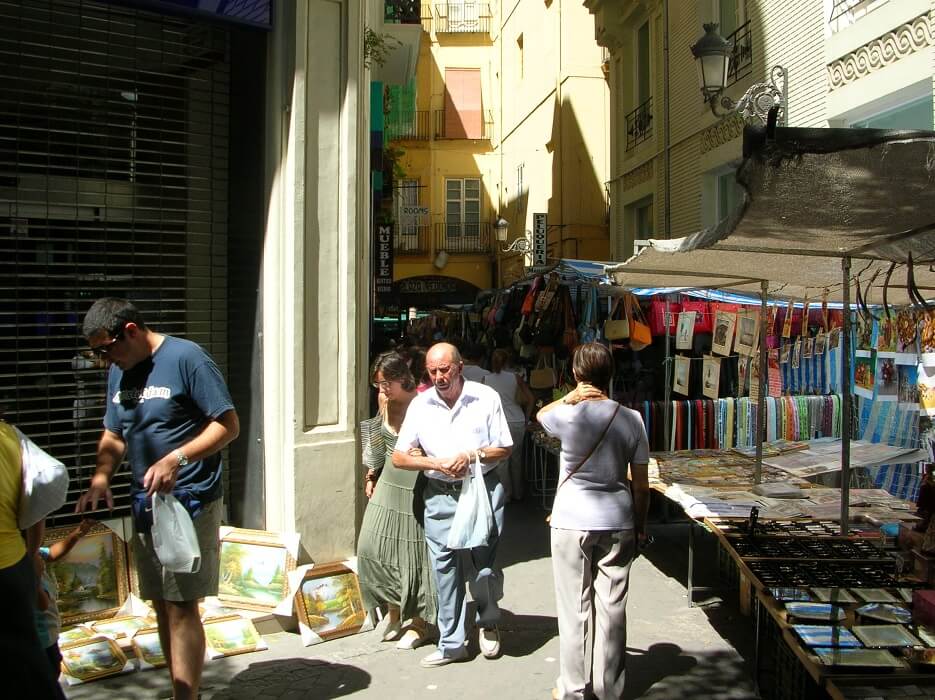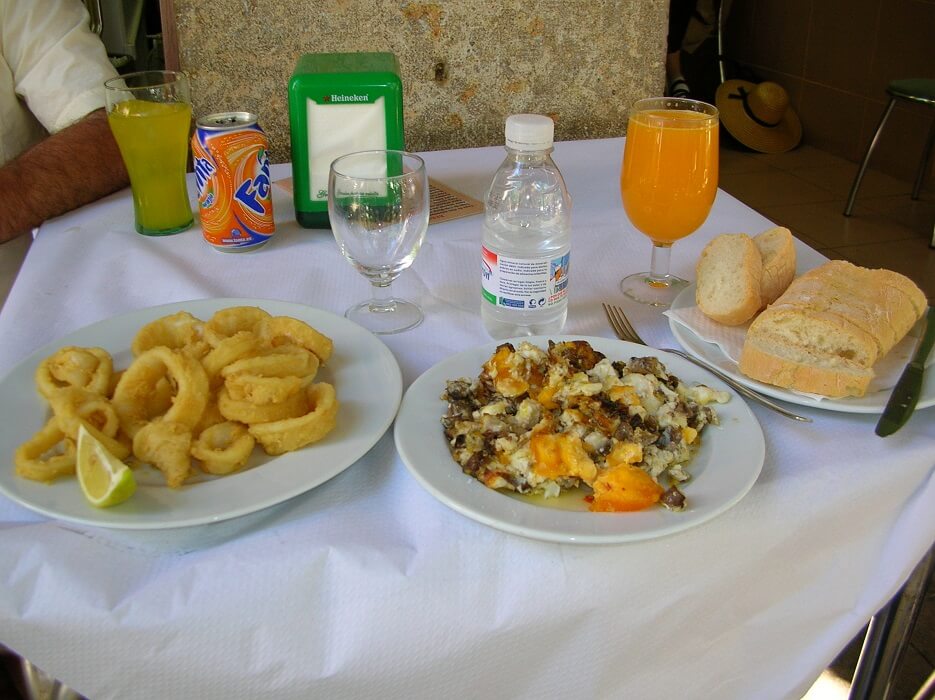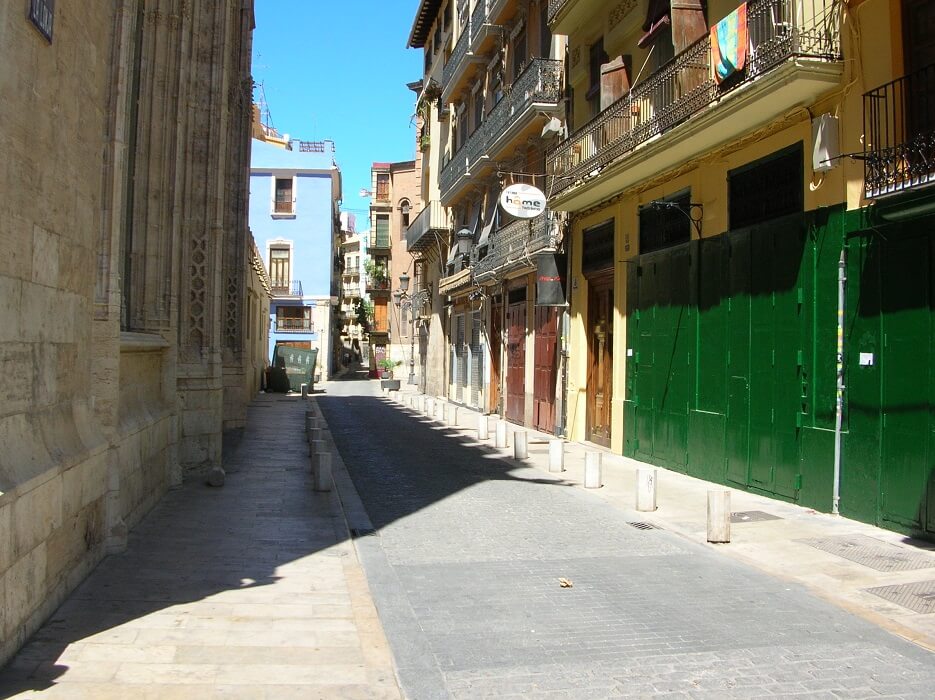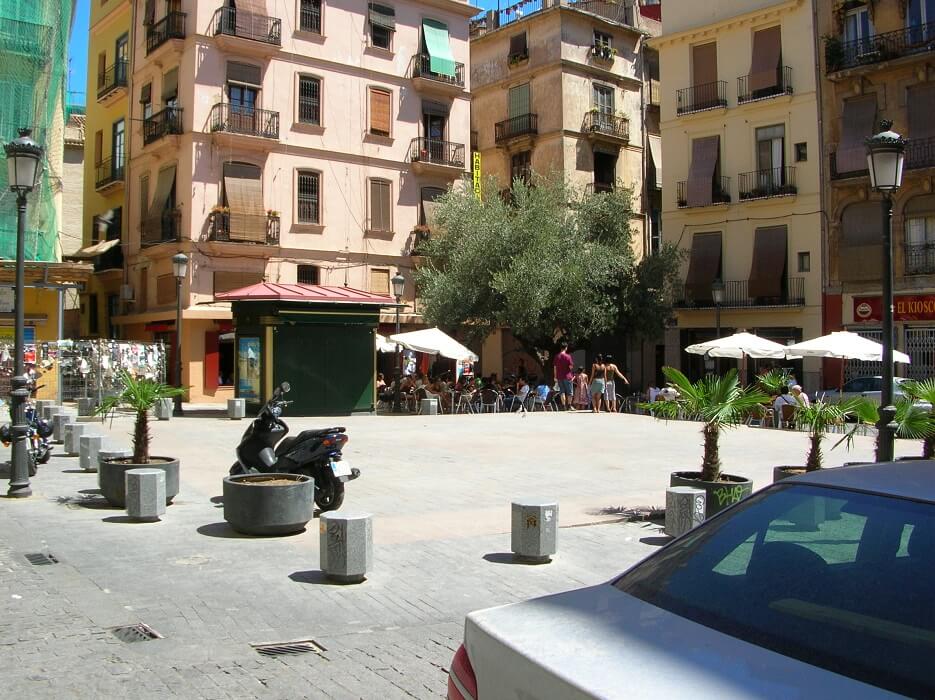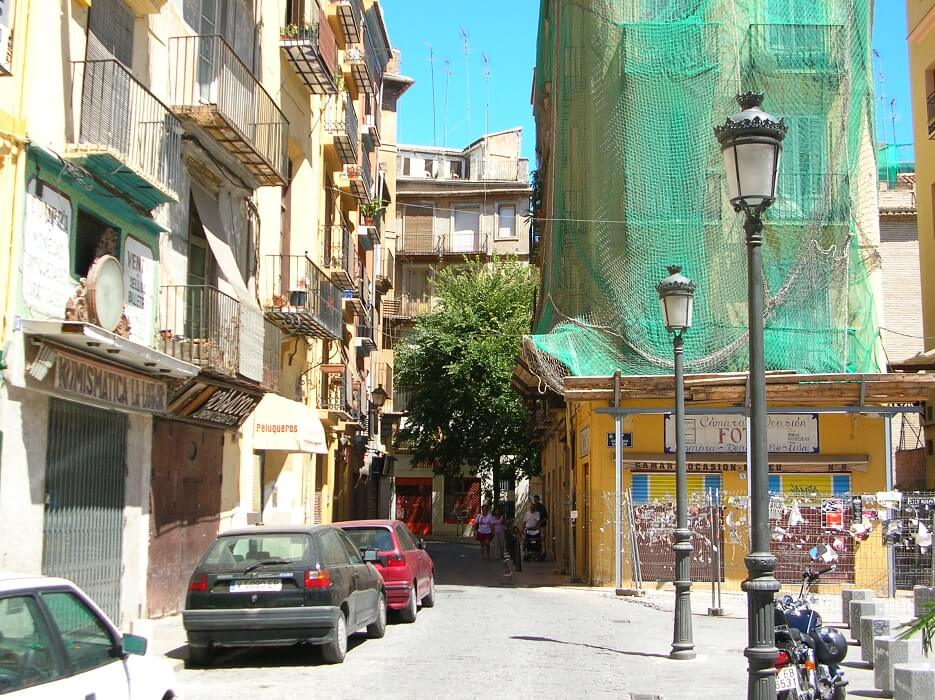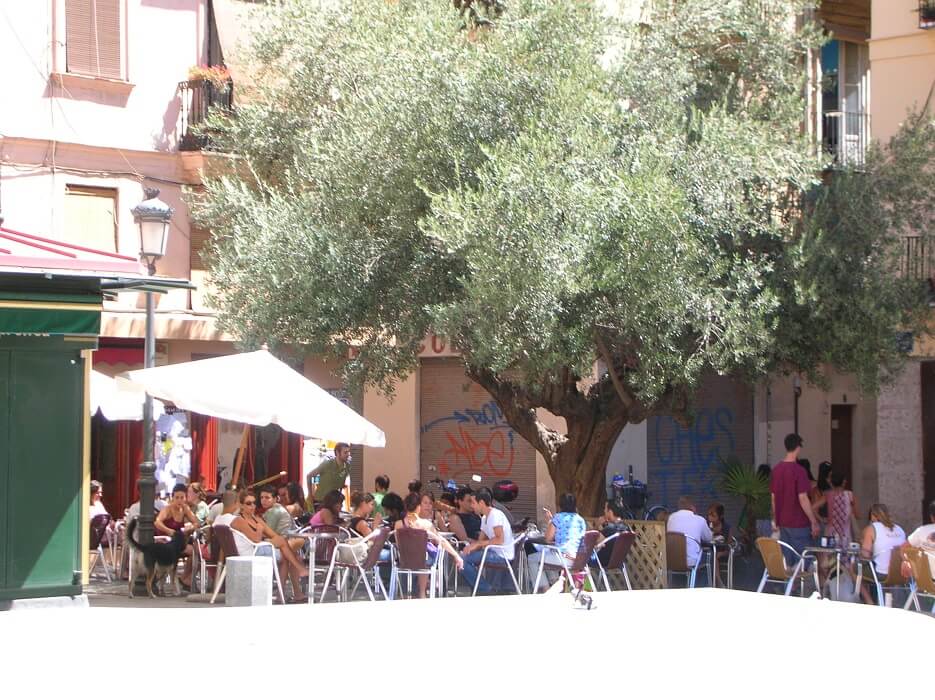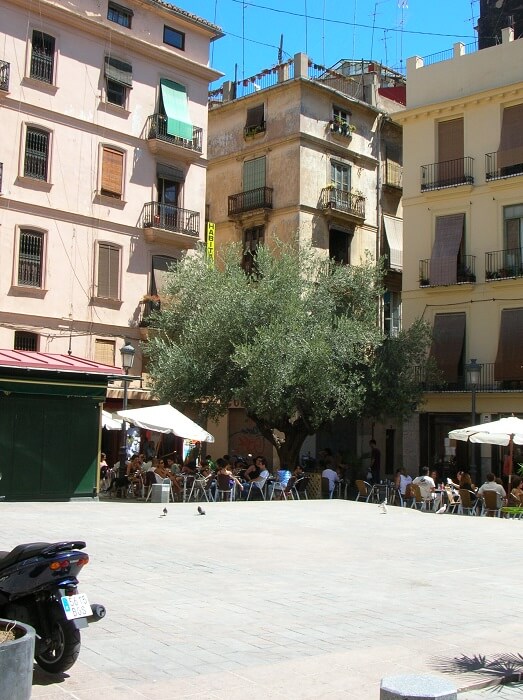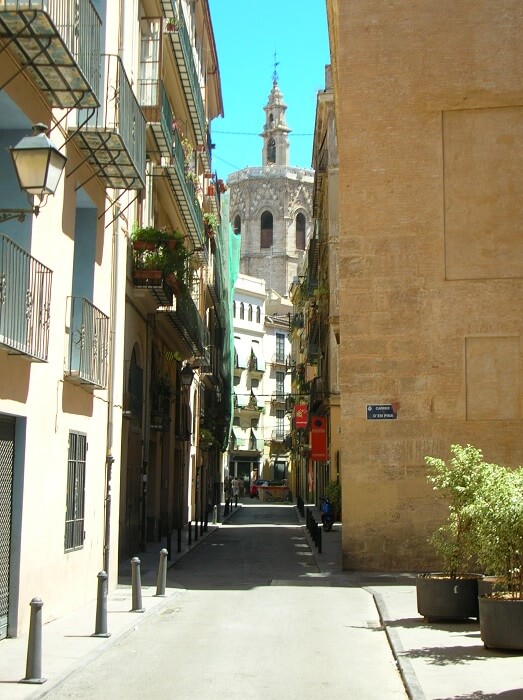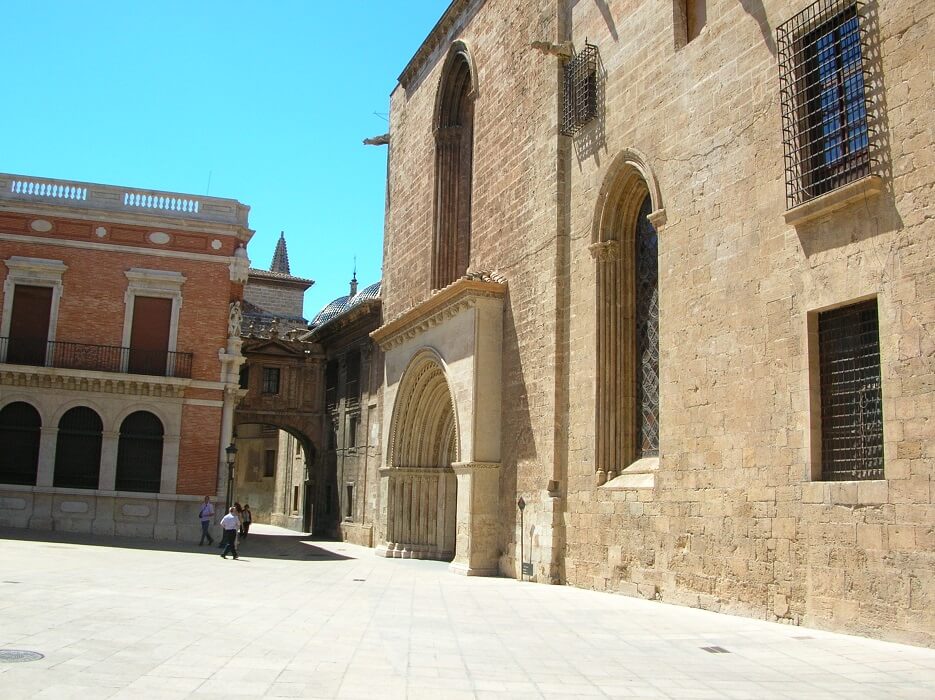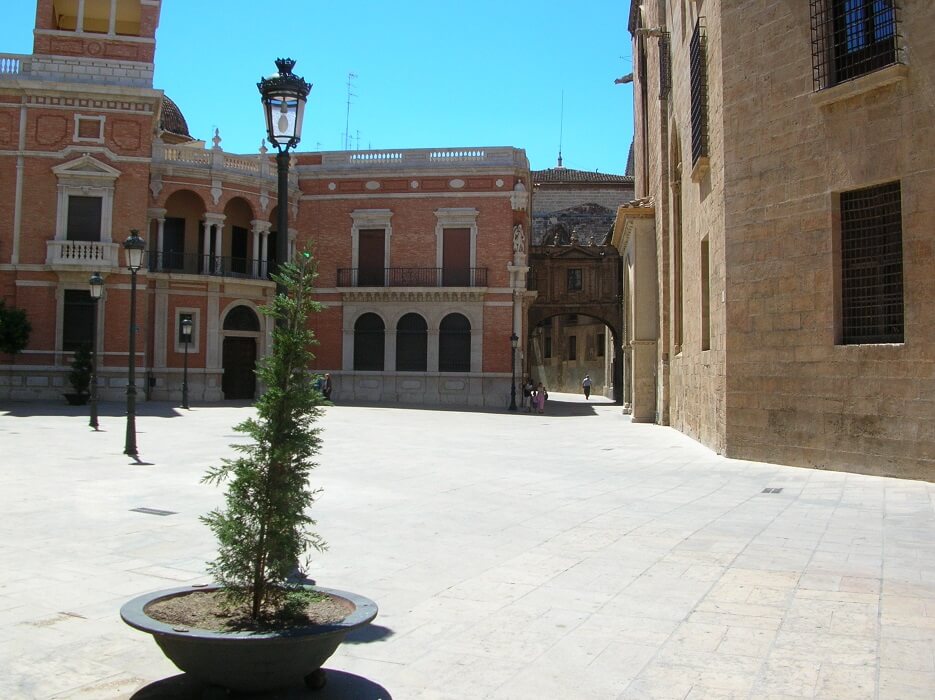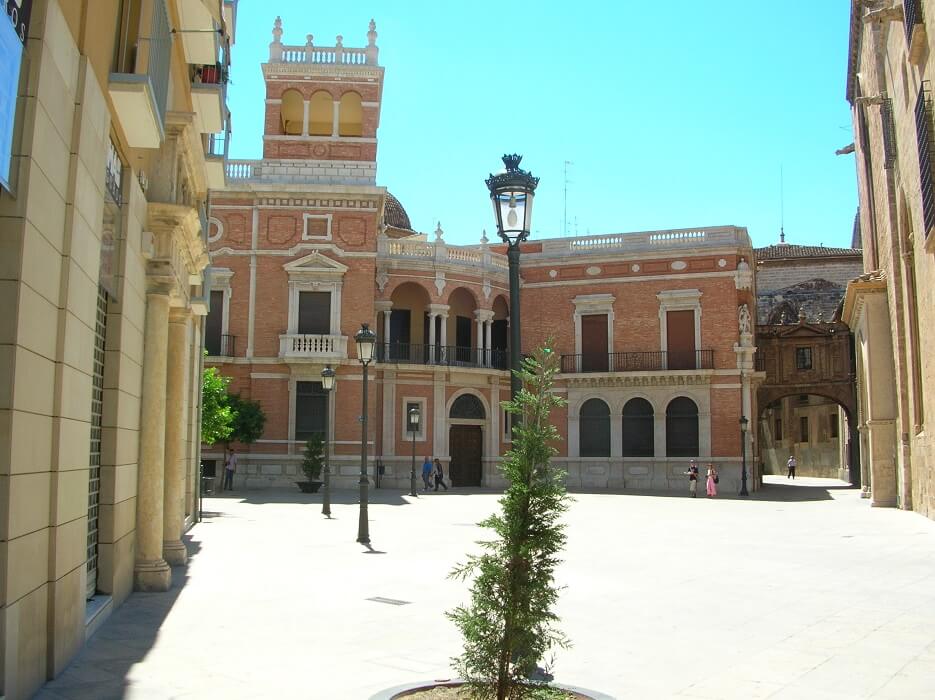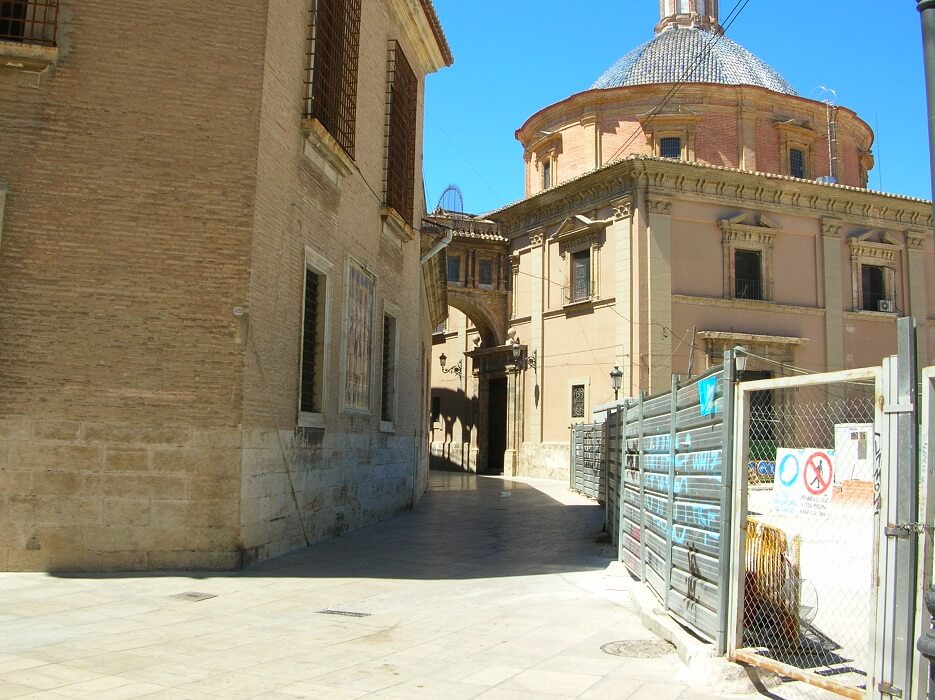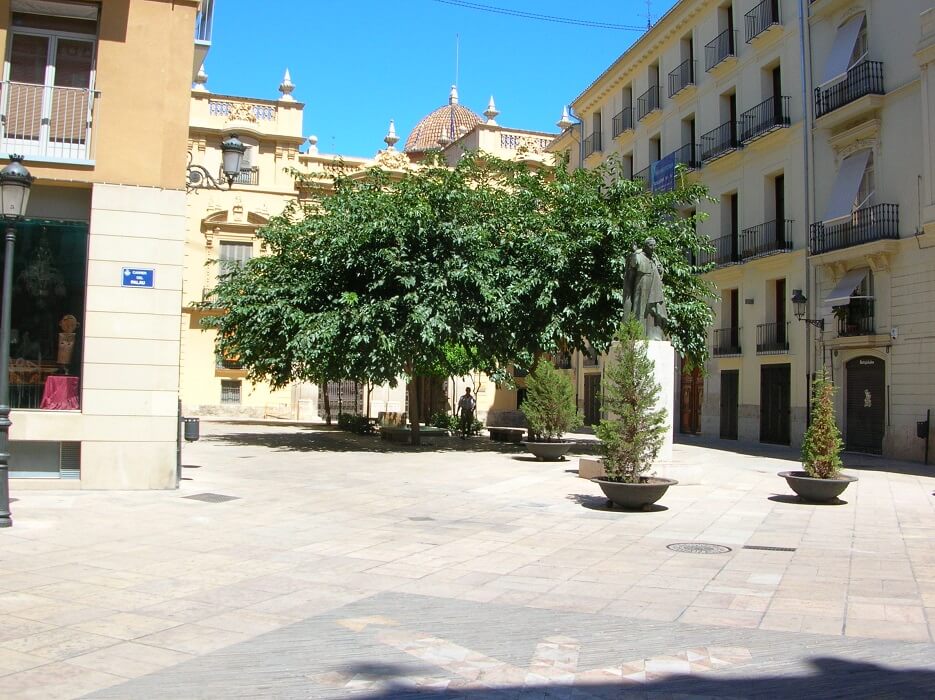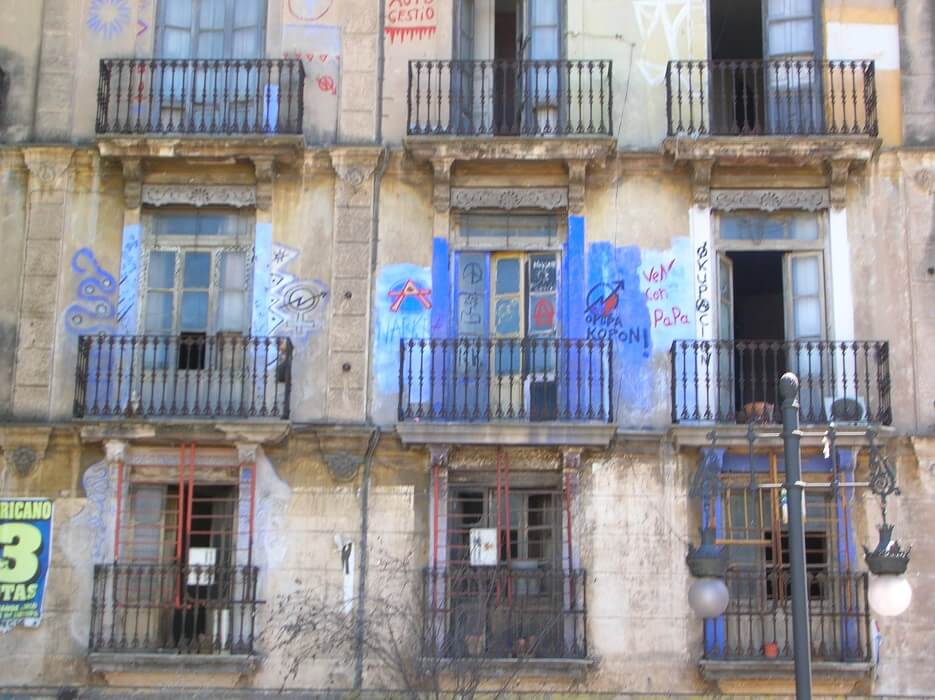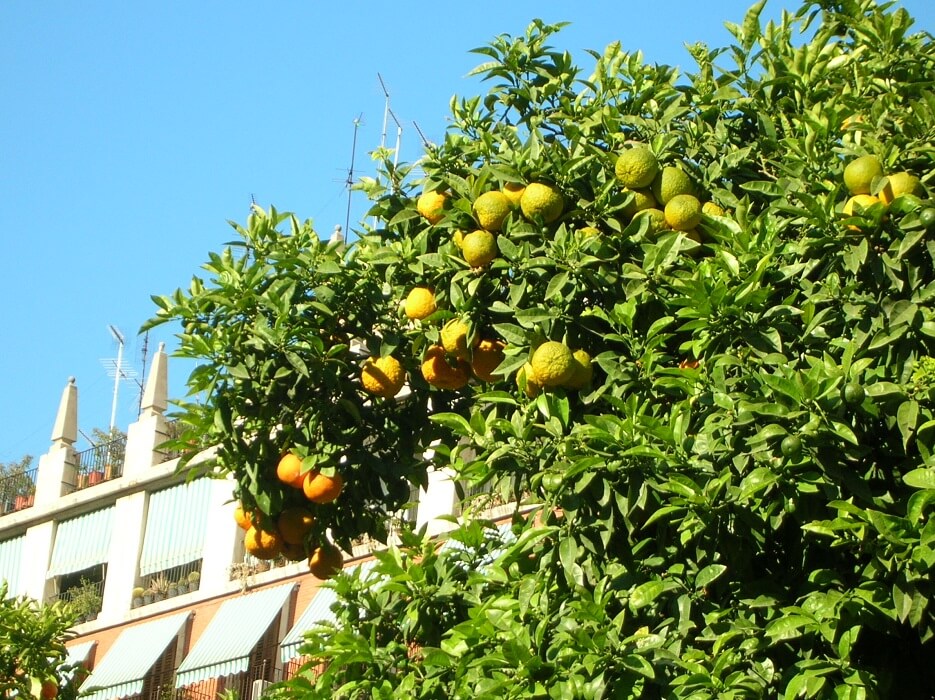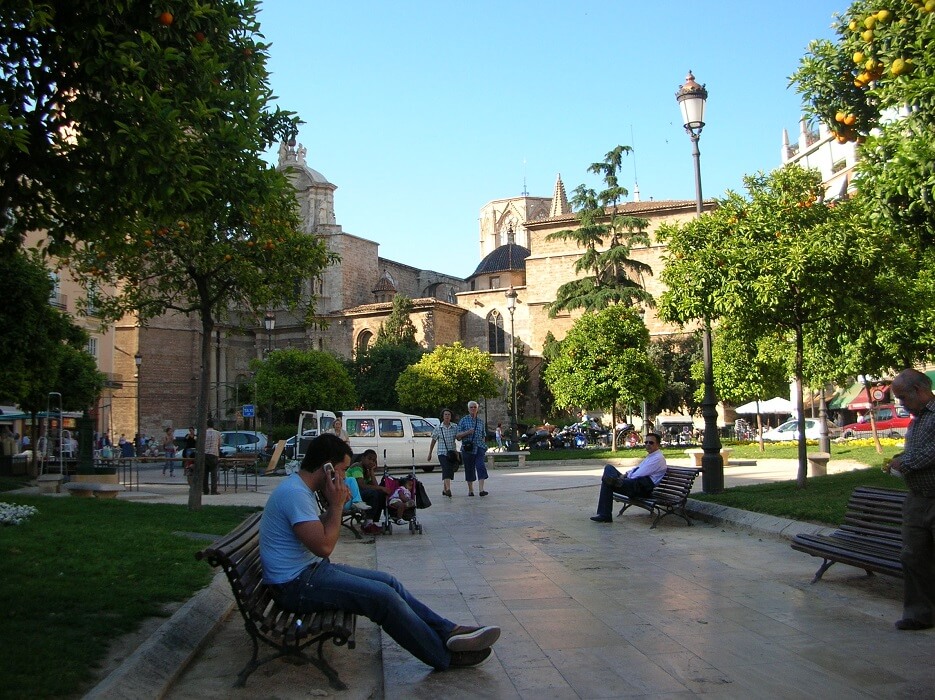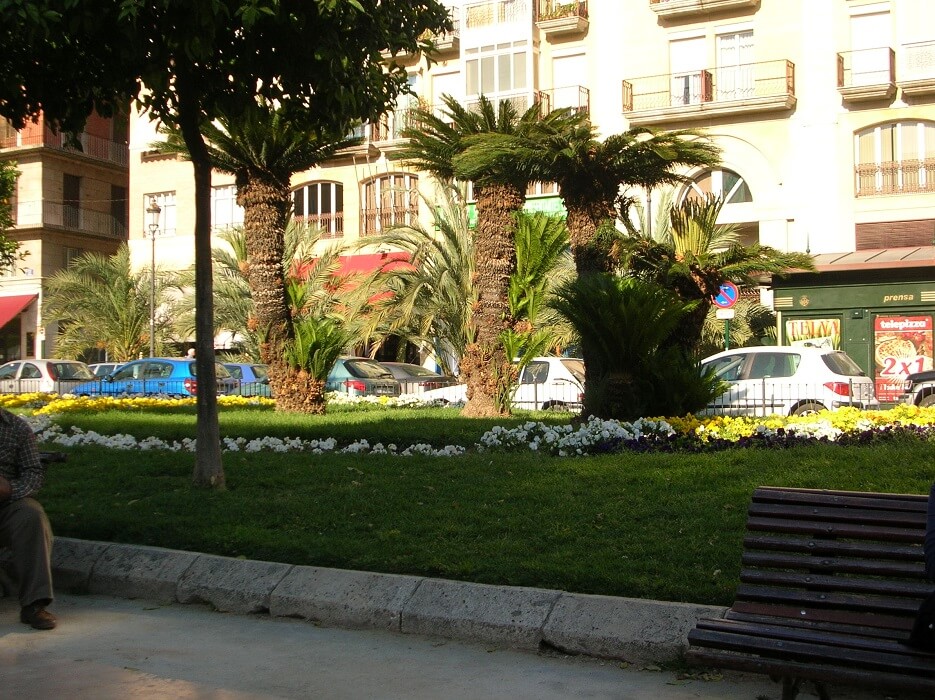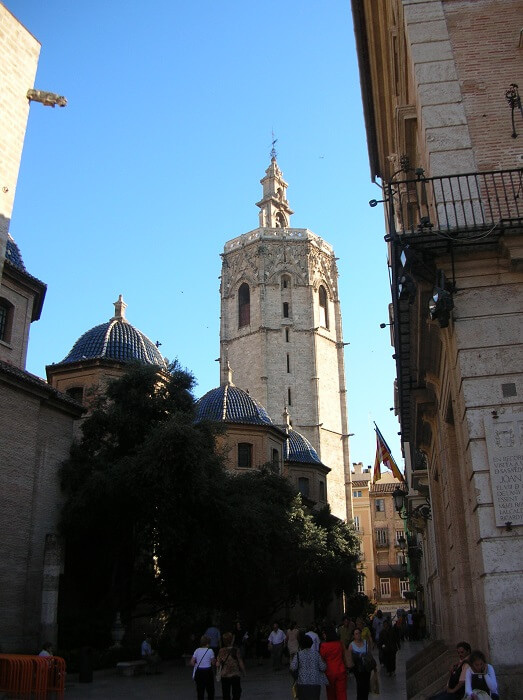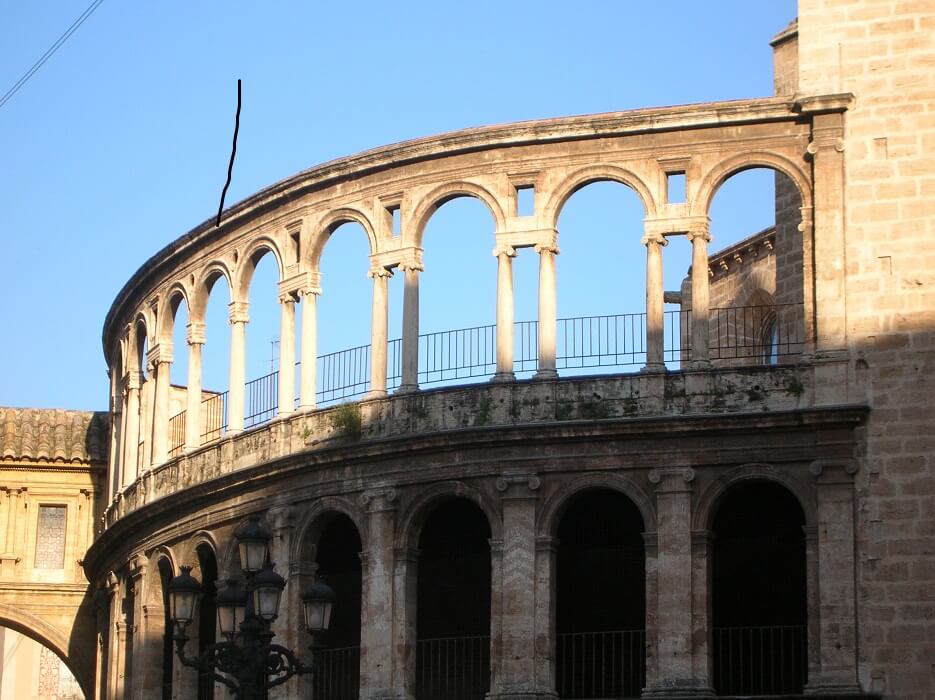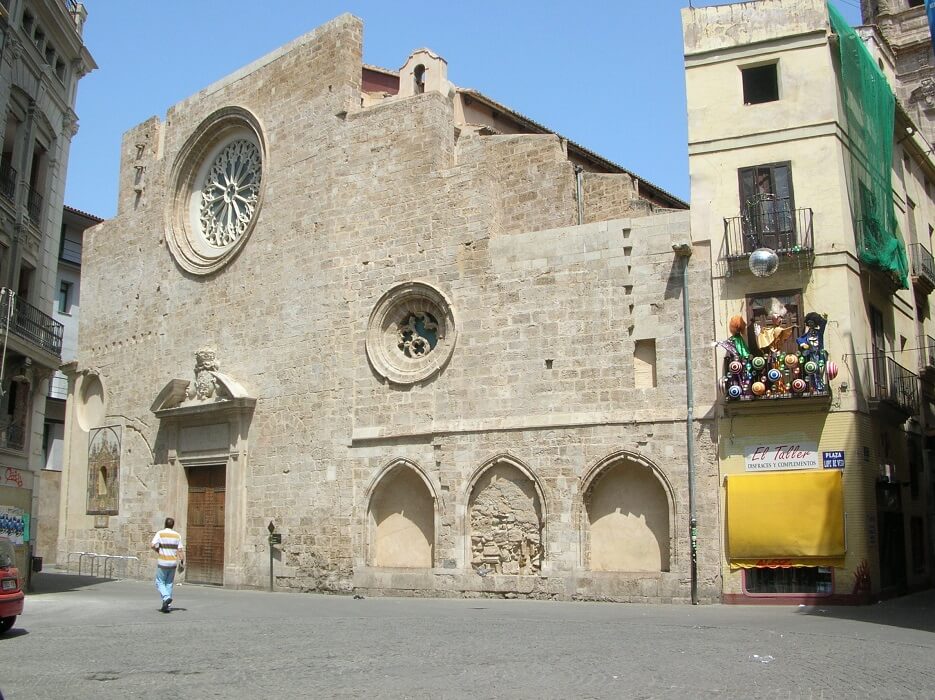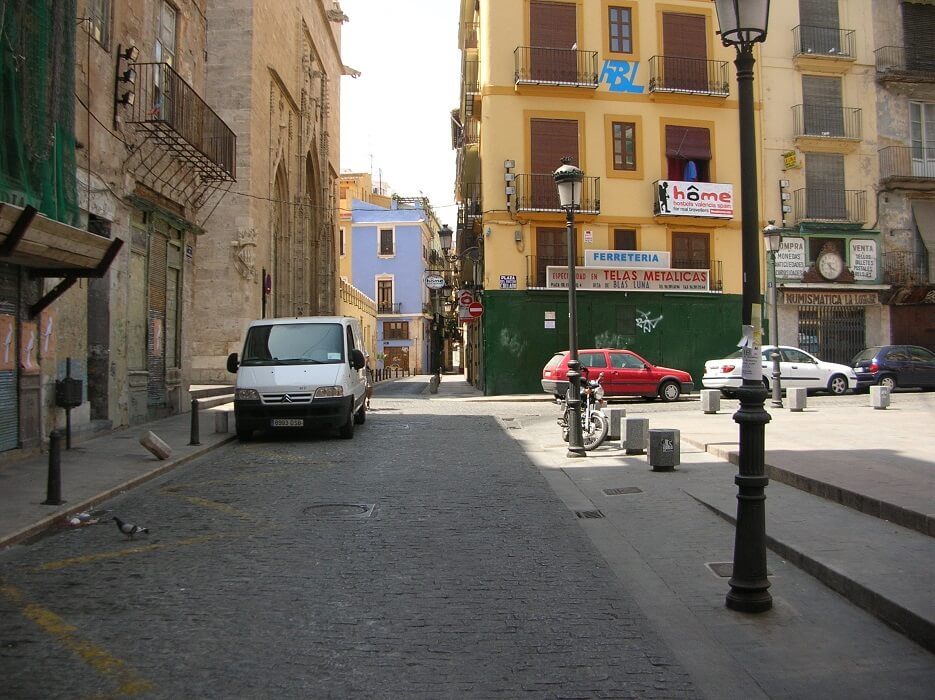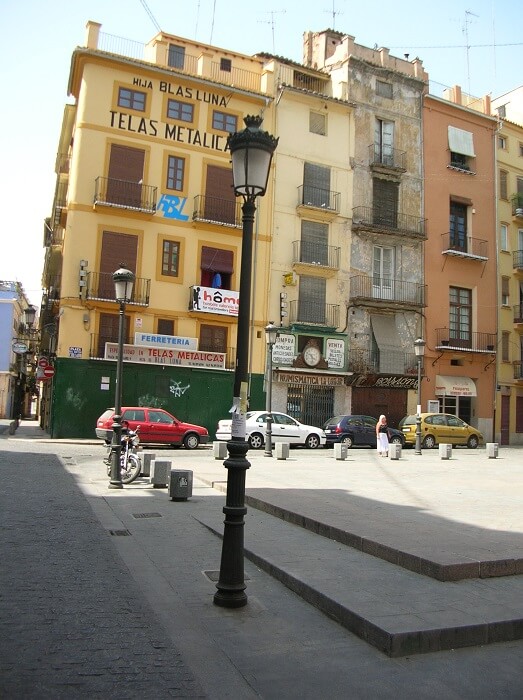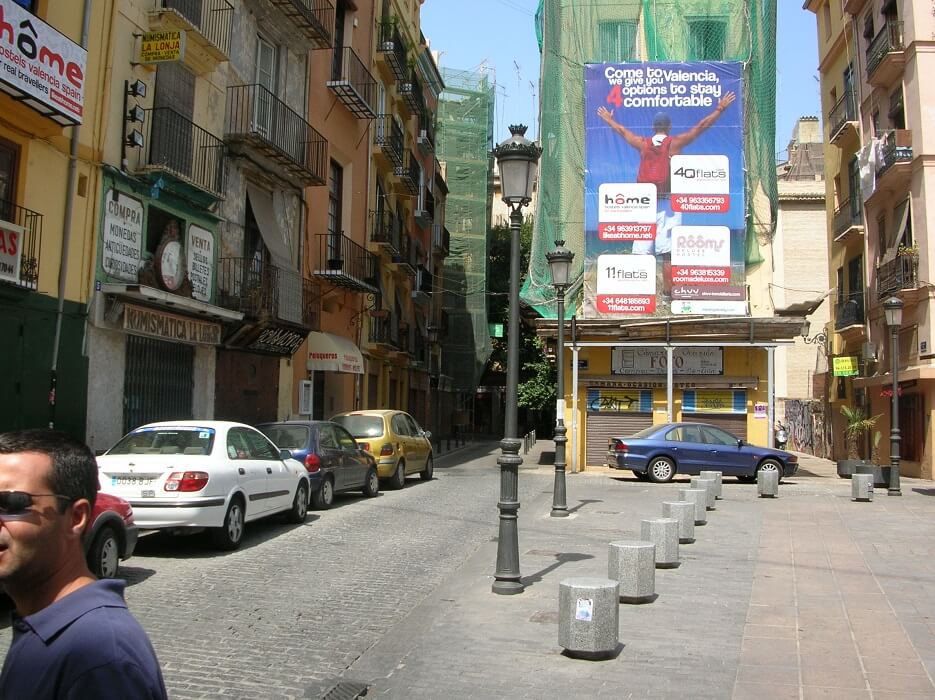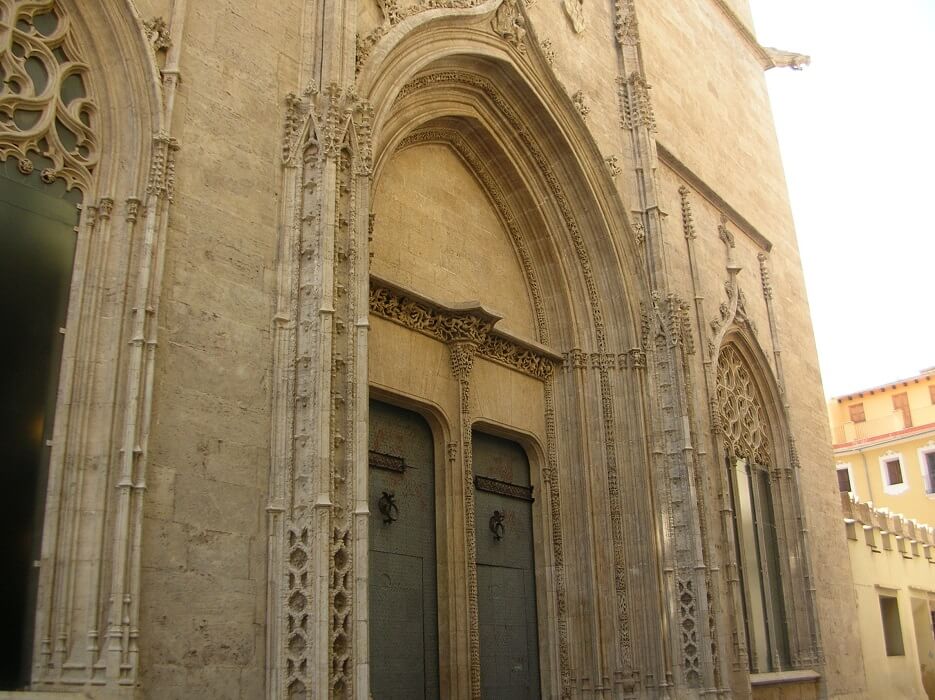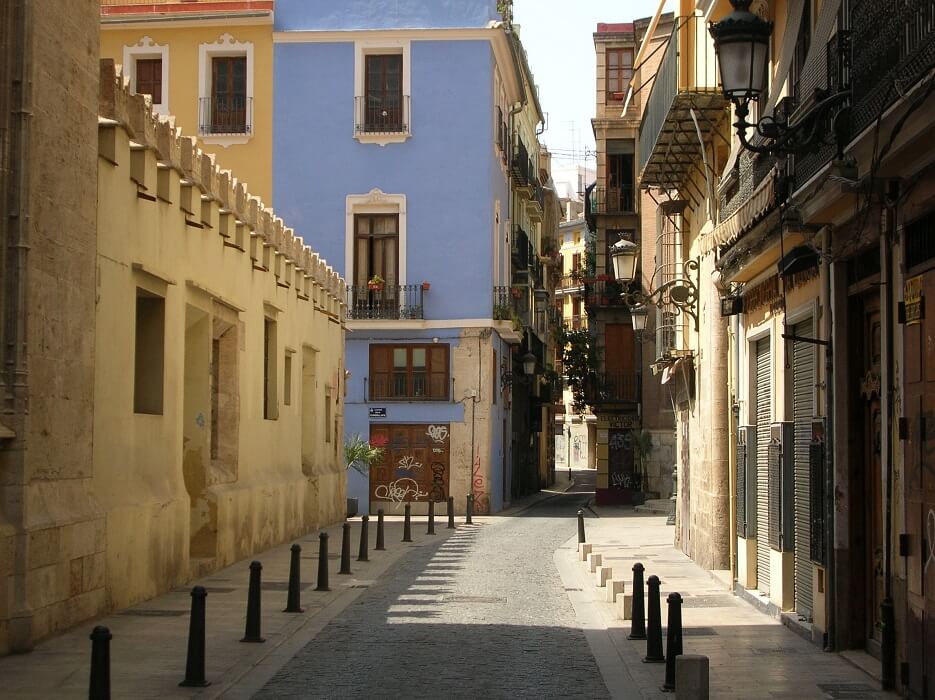 Mi destino era Alicante, en medio de la Costa Blanca. Instintivamente, me impresionó la jungla de cemento que lo envolvía, albergando hordas de turistas nórdicos. Temí haber llegado a una especie de Scalea de la Europa unida.
Allí me encontraría con Ala. Nos conocimos en línea, tuvimos nuestra primera cita, experimentamos el amor a primera vista, luego una ruptura problemática y finalmente una reunión. Ella había obtenido un puesto en una institución europea y se iba a vivir allí mientras yo le echaba una mano con la mudanza.
Me quedé en Alicante durante dos semanas. Gradualmente, aprendí a apreciar su estilo de vida mediterráneo, donde todo me recuerda al sur de Italia: sabores, aromas, ritmos. Sin embargo, todo es un poco menos sureño, donde la modernidad ha llegado y el futuro no es aterrador. Envidio a Ala. En su oficina, la gente se comunica en seis idiomas diferentes. Ella vive en un apartamento nuevo de dos habitaciones con garaje y acceso a una piscina, con un alquiler que no sería suficiente para el estudio más descuidado en los suburbios más decadentes de Milán. Vendría con gusto a vivir aquí. Tendré que inventar algunas excusas para robar otra semana a la grisura del Valle del Po.
[Septiembre de 2005]
No solo no gané, como era de esperar, sino que mi pieza nunca se mostró en el sitio web, lo cual puede suceder. Además, todo el concurso desapareció en el aire: no hubo ganadores, ni publicaciones de ningún tipo. Un día, el enlace desapareció del sitio web y no se supo más al respecto. A posteriori, fue lo mejor porque ahora puedo reciclarlo para la publicación inaugural del blog, como un perfume recibido en Navidad.
Algunas noticias desagradables
Había estado trabajando en Milán durante cinco años para un gigante de consultoría informática, pero me enteré justo antes de irme que habían decidido trasladarme de regreso a la oficina de Nápoles. Me llevó mucho tiempo empezar a disfrutar algo de Milán y apenas había tenido éxito cuando me enteré del traslado.
No me pidieron mi opinión, por supuesto. No estaban obligados a hacerlo. Hay cláusulas contractuales, del tipo que se firman el primer día, que lo permiten. Ni siquiera se molestaron en decírmelo; me enteré gracias a los rumores de la oficina y, considerando todo, tuve suerte. A algunas personas menos afortunadas les han comunicado este tipo de noticias a las 5 pm de un viernes para el lunes siguiente. Pueden hacerlo; los contratos lo permiten.
Comienzan las vacaciones
El día de la partida para las vacaciones, tenía el billete de regreso en el bolsillo. También tenía una esperanza, una especie de ilusión oculta, de que algo inesperado sucediera, algo que ni siquiera podría describir, y en algún momento, pudiera tirar ese billete en el cubo de basura más cercano.
Pero no sucedió. Fui un turista y seguí siendo un turista. Pero como suele suceder en la vida, una necesidad, una intención, una necesidad se manifiesta en formas borrosas e indistintas. Sientes algo mal, pero no sabes exactamente qué es. Intentas hacer algo, pero tus acciones parecen caóticas y sin sentido. Luego todo se vuelve más claro y más distinto, como si la secuencia de acciones confusas de repente adquiriera una especie de coherencia retrospectiva.
De hecho, ese viaje había sido el primer paso. No lo sabía, pero mi viaje a través del idioma español, su atracción y sus trampas traicioneras, había comenzado en ese momento. También había comenzado el viaje a los estados de ánimo y la realidad del país real, del cual ese idioma es, en cierto modo, la puerta de entrada.
El cambio está maduro
Sin darme cuenta, la idea de partir de verdad se había apoderado de mí.
Yo era un turista por necesidad, al igual que Ala era una viajera renuente. Para ella, el traslado a España era como un salto al agua helada. Ella quería que estuviera con ella y empezó a insistir desde el primer día. Hasta que un buen día, logró derribar una puerta que solo esperaba ser derribada.
El año en la oficina de Nápoles resultó ser un largo período de preparación. El norte y el sur son iguales en la empresa, y la carta de renuncia, guardada en un cajón esperando ser enviada, también emprendió su viaje.
Entonces llegó el momento de hacer la maleta de nuevo, no demasiado llena, llevar el portátil y partir sin un billete de regreso.
Ahora puedo observar la sociedad con abundancia de tiempo e intentar captar sus infinitos matices. Ya no tengo minutos limitados ni la preocupación de coger un avión, ni fotos digitales de monumentos y playas para presumir durante esas tediosas tardes de amigos después de las vacaciones. Ahora puedo intentar captar la sensación de la nación y respirar su espíritu.